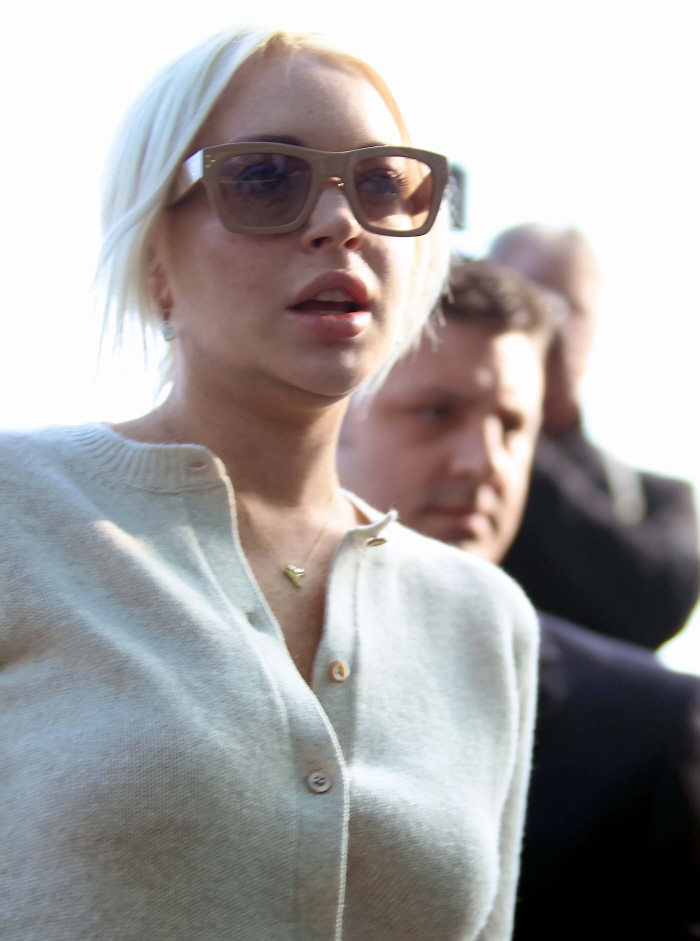 Sigh… so much for my belief in crack justice, and my faith in the intelligence of consumers. A few days ago, Fox News had a hilarious story about Lindsay Lohan's Playboy cover, and how the issue (the December/January issue) wasn't selling very well. The article, which I covered yesterday, seemed to be based on anecdotal information from Fox News affiliates waiting by newsstands, seeing if anyone was buying the Cracken issue. Shortly after I printed my coverage, TMZ reported that LL's issue was "selling out all across the country" and that "newsstands in major cities like New York and Los Angeles have had to re-order the issue multiple times… Playboy is even getting re-orders from cities that usually never order more issues. Our sources say Lindsay's appearance in the mag has also had an effect online as well … where the mag has seen a huge increase in subscription sales to their online service, iPlayboy.com." Many people (correctly) assumed that this report was likely the crack delusions of Dina Lohan, who will shill anything for anyone if you give her a cell phone and a bottle of tequila. But now Hugh Hefner is backing up TMZ's report, sort of:
Lindsay Lohan's nude photo spread for Playboy is helping the men's magazine break sales records, according to Playboy founder Hugh Hefner. CNN calls to a dozen newsstands in Los Angeles, Chicago, New York and Atlanta Sunday found just one that is sold out of the issue, and that store expected more to arrive Monday.

Lohan, 25, was reportedly paid close to $1 million to pose for the photos taken in a style reminiscent of the nude photograph of Marilyn Monroe that graced the debut issue of Playboy in 1953.

Unlike Lohan, Monroe was reportedly paid just $50 for the 1949 photo shoot that produced the image that was bought by Hefner after she became a star.

"The Lindsay Lohan January-February Double Issue is breaking sales records," Hefner said in a message posted on his Twitter account Sunday.

A Playboy spokesman would not give sales numbers, but the official did say it was selling "very well."

The Playboy gig was a rare moneymaking opportunity for Lohan, whose acting career has been hampered in the past two years by frequent trips to court, probation restrictions, extended drug rehab stints and several visits to jail.

Her legal woes stem from two drunken-driving convictions in 2007, a necklace theft conviction in 2011 and several probation violations.
[From CNN]
So, it was only sold out in one city, and that TMZ story probably was overblown, probably with some help from Dina. But Hef claims the issue is not a huge embarrassment for the Playboy brand, and I believe him. Which means that there are enough people out there who wanted a hard copy of LL's Photoshopped T&A… which is just pathetic. I'm losing faith in humanity.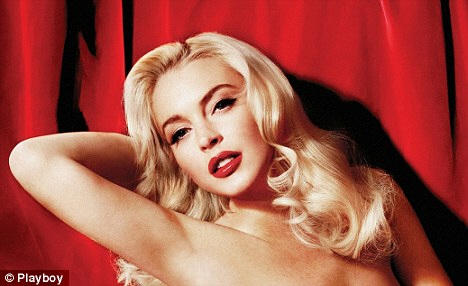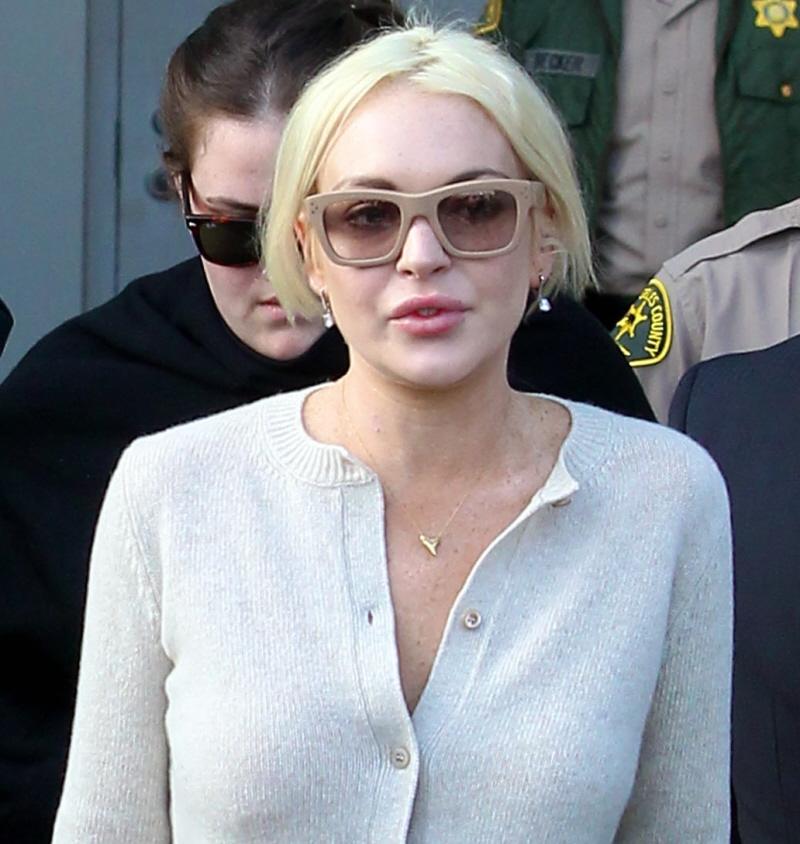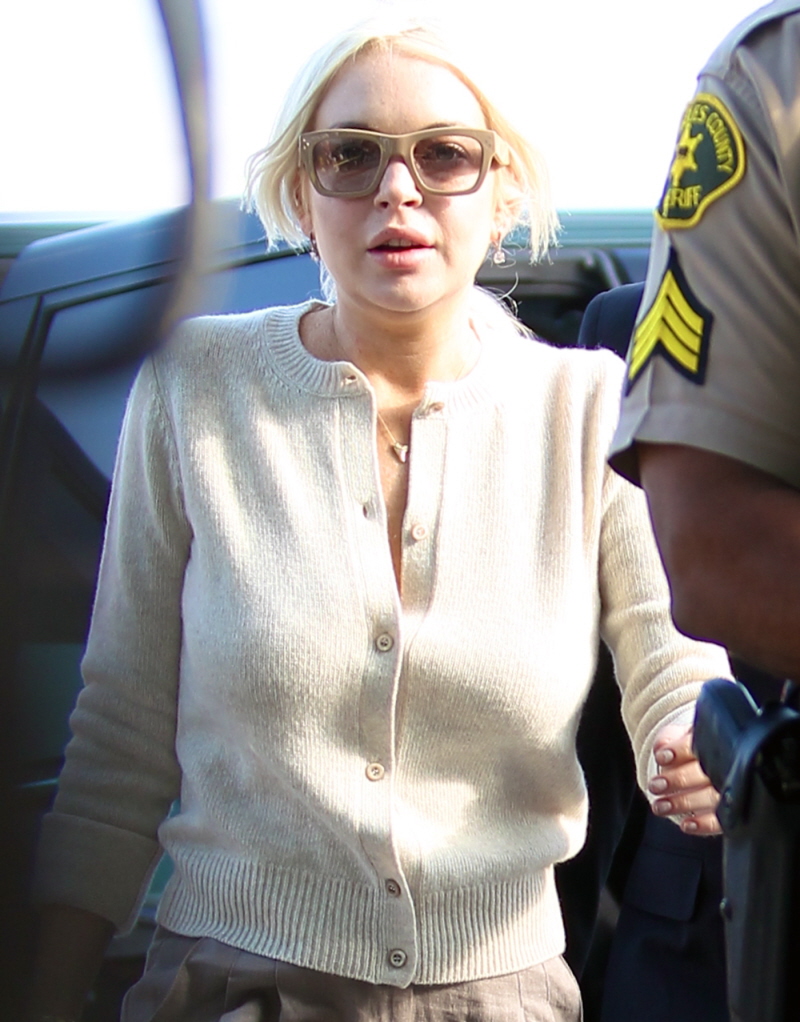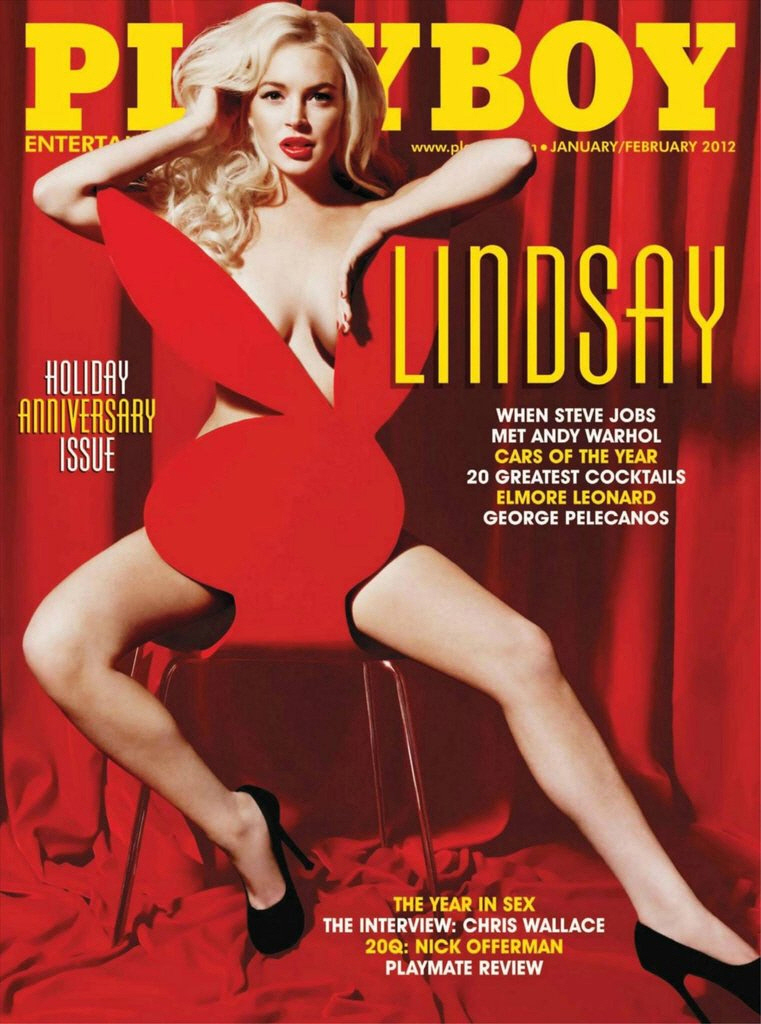 Photos courtesy of Fame, WENN, Playboy.