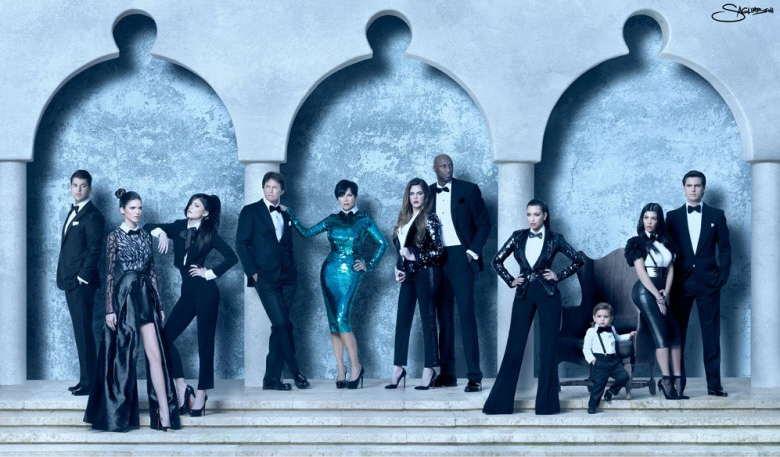 The Kardashians just released their 2011 Christmas (Khristmas) card, and woo doggy, is it epic. Although… remember last year's Kardashian Christmas card? Last year's was done in the "corpsey drag queen" vibe with more slate-grey and a touch of pink and orange (orange from the skin color). This year's card is all blues and blacks. Still corpsey. Still drag queen-y. Still Photoshopped to within an inch of their cat-faced lives. It's like they were photographed through a mist, the "famewhore haze" if you will. You know what struck me, though? How much time and planning and coordination this must have taken. Seriously! Think about it. These people have WAY too much time on their hands. Anyway, Kim even included some close-ups on her Celebuzz page (she also included the 3D image too, for the love of God), which I will caption, just for the hell of it.
Kim: "This pole was where Kris Humphries was supposed to stand. The pole is a better conversationalist, honestly."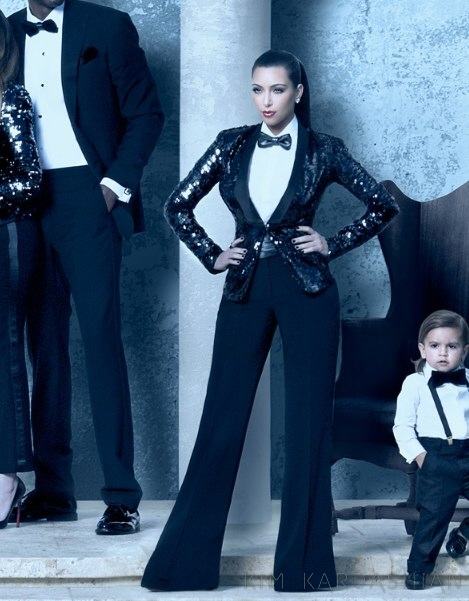 Bruce: "Wait, what are we doing? Ah, Blue Steel into the famewhore mist. Right."
Kris: "Dina Lohan, eat your heart out, bitch."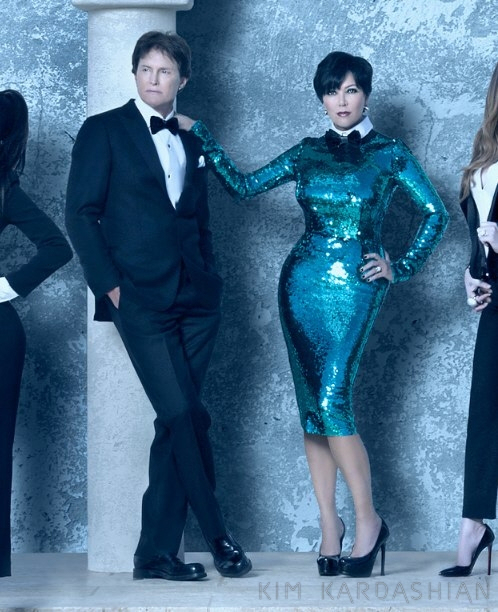 Lamar: "Jesus, this family."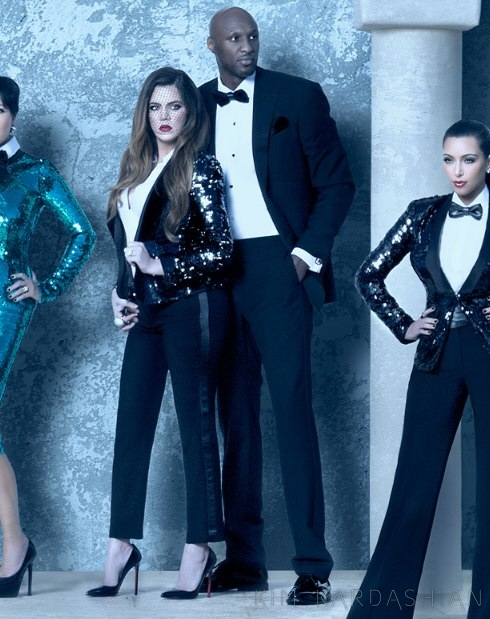 Kourtney: "Do you think anyone would notice if I farted?"
Scott: "If you fart, I'll stab you in the heart and cut you into little pieces and feed you to your mother."
Kourtney: "Ah, Tuesday."
Mason-Dixon: "Mommy, why am I dressed like Al Capone?"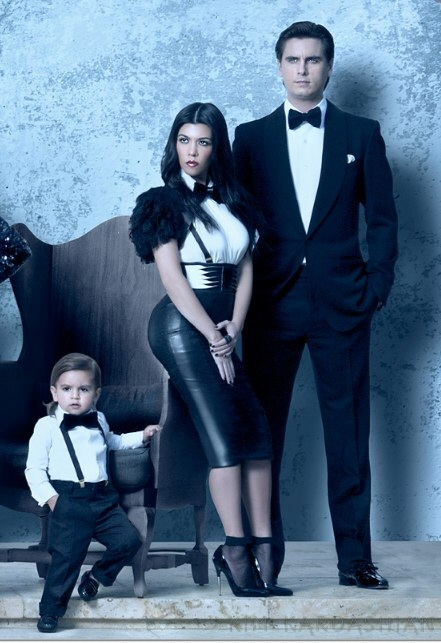 Photos courtesy of Kim's Celebuzz page.