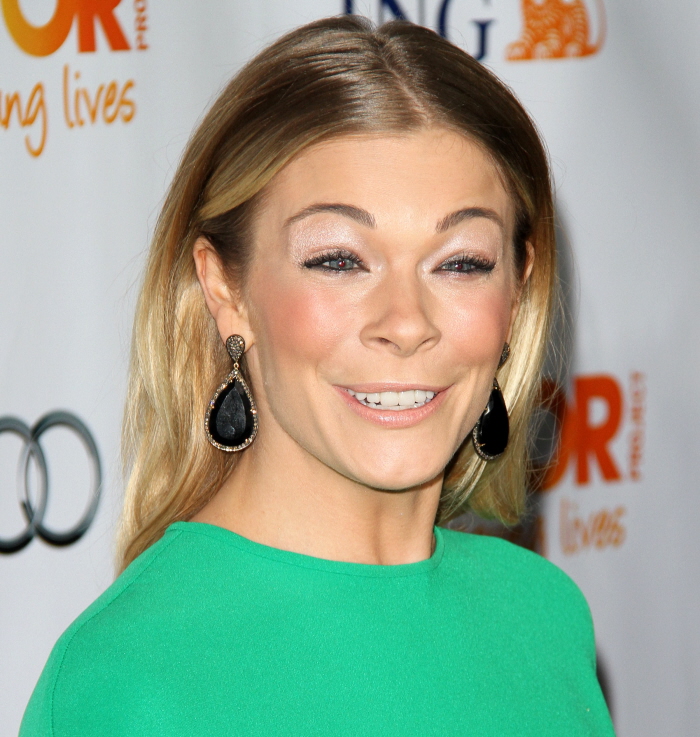 LeAnn Rimes and Eddie Cibrian are currently in Mexico, where they have been pap'ing themselves non-stop. Usually, I just blame LeAnn for calling the photographers, but I have to say… Eddie is posing his ass off too. Go here to The Superficial to see the photos – LeAnn in bikinis, her bolt-ons immobile.
Anyway, In Touch had a hilarious/sad story about LeAnn's Christmas gifts and I sort of believe it. I believe it because LeAnn just seems like the kind of person who spends way too much money on gifts as a way of buying love. Cupboard love, squint style.
Every day is Christmas with LeAnn Rimes around! According to an insider, LeAnn spoils Eddie Cibrian's sons, Mason, 8, and Jake, 4, by giving them absolutely anything their little hearts desire, including electric cars and even a $15,000 tree house at their Hidden Hills, California home. Now the step mom-turned-Santa is upping the holiday ante: Mason's allowance will increase from $5 to $100 a week. As for Eddie? LeAnn, 29, bought the 38-year-old a $150,000 turbo Porsche Panamera, but that pales in comparison to her biggest gift yet: "LeAnn's told Eddie she intends on tearing up their prenup agreement!" reveals the insider.
[From In Touch Weekly, print edition]
Oh dear God, if LeAnn tears up the prenup, the situation will get epic. I've often wondered if Eddie is playing at a long con with LeAnn, but I've always come back to the idea that while he probably didn't care about her when things started, he's grown to love her over time. But if she rips up the prenup… oh, girl. Is she that dumb? Don't answer that.
As for raising Mason's allowance – of course she would be that inappropriate. OF COURSE. Not only that, but LeAnn also recently tweeted a photo of her step-sons, with the name of their school visible in the photo. Brandi Glanville gave an interview to Babble about that and much more:
Just last week LeAnn accompanied her husband Eddie to his kids' elementary school where the stepmom apparently did a special performance for the school children. While Mason and Jake opened their Elf On A Shelf gifts along with their classmates in their classroom, LeAnn posted a picture of the action on her Twitter page, exposing the name of the boys' school to millions of Twitter users.

Many of LeAnn's critics are calling out the country crooner for potentially putting her two stepsons' safety in danger (as well as their classmates) by having the name of their school leaked out for paparazzi photographers to hound during school hours for photos.
Oh, but it doesn't stop there.

If that wasn't enough, the new Mrs. Cibrian allegedly signals the paparazzi to show up wherever she goes with her stepsons, giving them even more unnecessary exposure to the limelight. This, according to Brandi Glanville.

Speaking about the paparazzi and her children's safety in an exclusive interview with Babble, Brandi says, "Luckily for me I know the places to go with the kids where we generally do not get bothered, like I rarely take them to the Malibu Country Mart, for instance."

"I do feel like the paparazzi of today are a lot friendlier, less aggressive and more respectful then that of some years back that I have heard about. Our reality is that being photographed is going to happen. This is our new life and if I don't seem to mind it and on my time we don't make a big deal of it," she adds.

And in a very obvious swipe at LeAnn, Brandi says, "I do think however it is inappropriate to schedule photo-ops including my children to promote yourself or draw attention to an already tense situation."

There's also rumors going around (as well as evidence) of LeAnn and her associates allegedly cyber bulling Brandi on Twitter. LeAnn, who posed for the NOH8 Campaign in an effort to stop nationwide bullying, seems to be one herself as she is encouraging her followers and Twitter friends to send the Real Housewives of Beverly Hills star taunting messages.

If that wasn't enough, LeAnn also allegedly meets her "friends" on Twitter and invites these strangers to her home while Brandi's kids are present.
[From Babble]
It really does seem to me that Eddie Cibrian ended up marrying his stalker, and once LeAnn "got" him, she turned her crazy attentions to his ex-wife. I really do think LeAnn is mentally imbalanced, and it scares me that very few people call her out on some of her more ridiculous antics.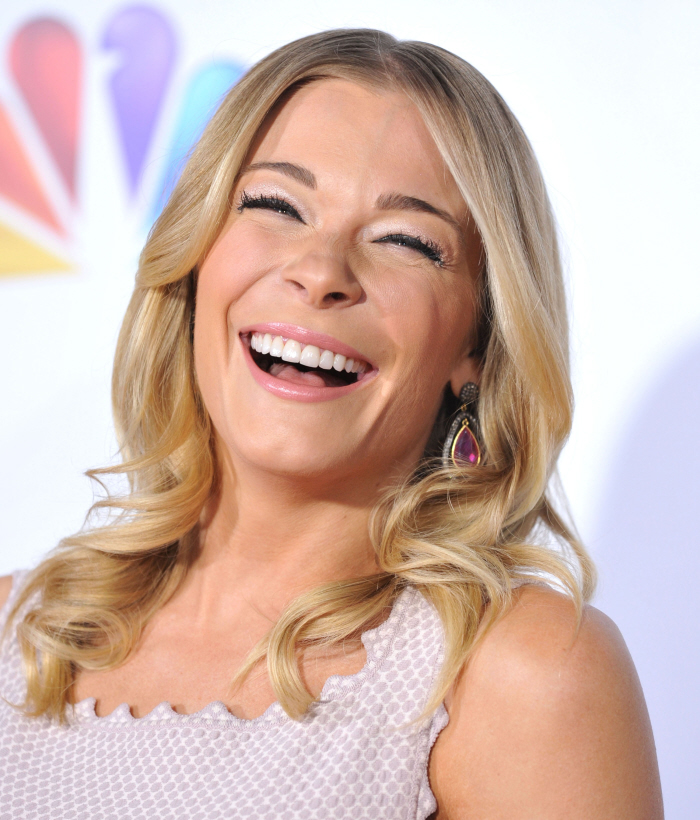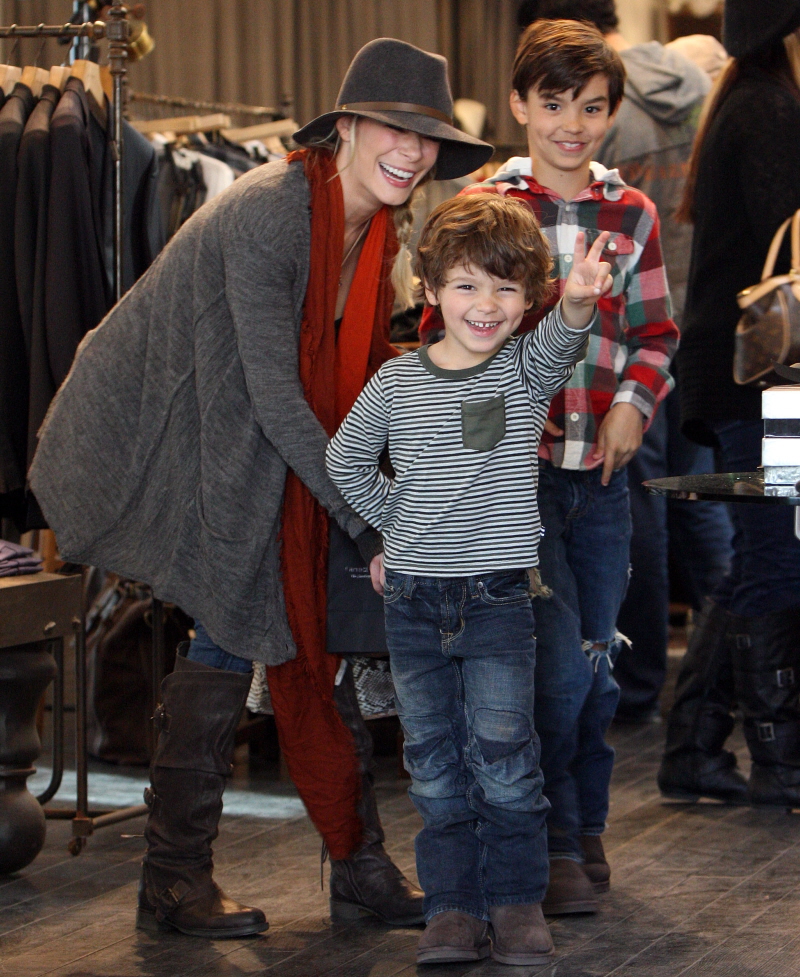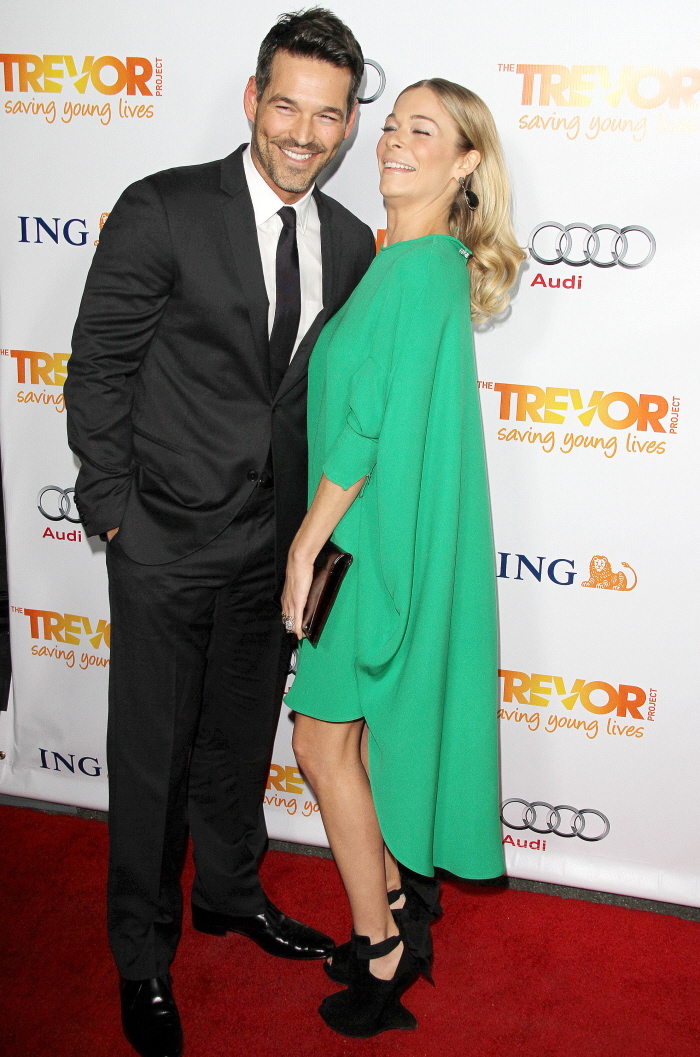 Photos courtesy of Fame, WENN.