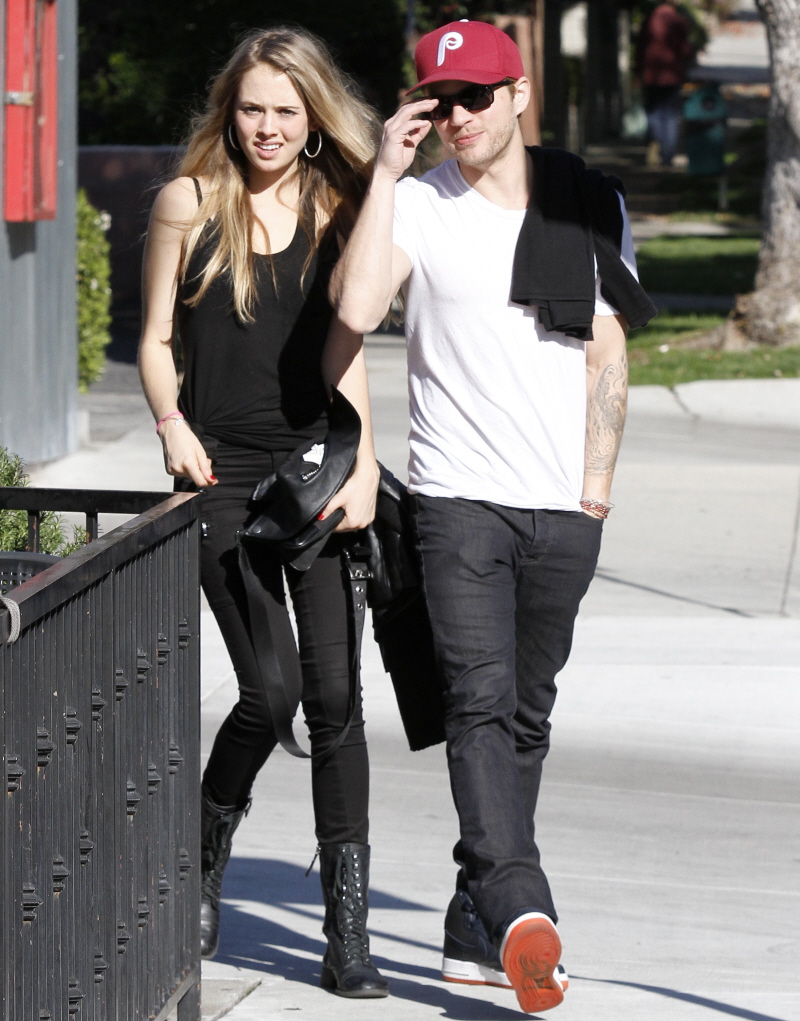 Here are some photos of Ryan Phillippe and his new "girlfriend" heading out one morning last week for brunch. Go ahead and try to tell me these aren't walk of shame photos. To me, it looks like she spent the night at his house and he's struggling to remember her name so he's just calling her "Baby" the whole time. Anyway, I guess this means that Ryan and Amanda Seyfried are totally over. Thank God. I don't have a very high opinion of Amanda or Ryan, but I thought Amanda could do so much better, if only she would stop being so attracted to douches.
This girl looks a lot like Amanda, though. Like a touch of Miley Cyrus mixed with a skinnier, younger Amanda, which is maybe the worst thing you could say to Amanda. But seriously, this girl looks YOUNG. Ryan keeps getting older (he's 37 years old) but his girlfriends stay the same age. Ryan's had such a busy year too – there was Amanda of course, rumors of Rihanna and some undercover hookups, plus a lot of gossip about Demi Lovato and Ryan too. What do all of those girls have in common? None of them was older than 25 when Ryan dated them. Demi was the youngest, at 19. And beyond all of those hookups this year, Ryan was haunted with a hookup from last year, in the form of his pregnant ex-girlfriend, Alexis Knapp. Alexis is all of 22 years old, and she gave birth to Ryan's (alleged) son in July.
The lesson here? If you are under 25 years old and you're in LA, chances are that Ryan Phillippe has tried to bone with you. Chances are he doesn't remember your name, either. He's like the budget version of Leo DiCaprio.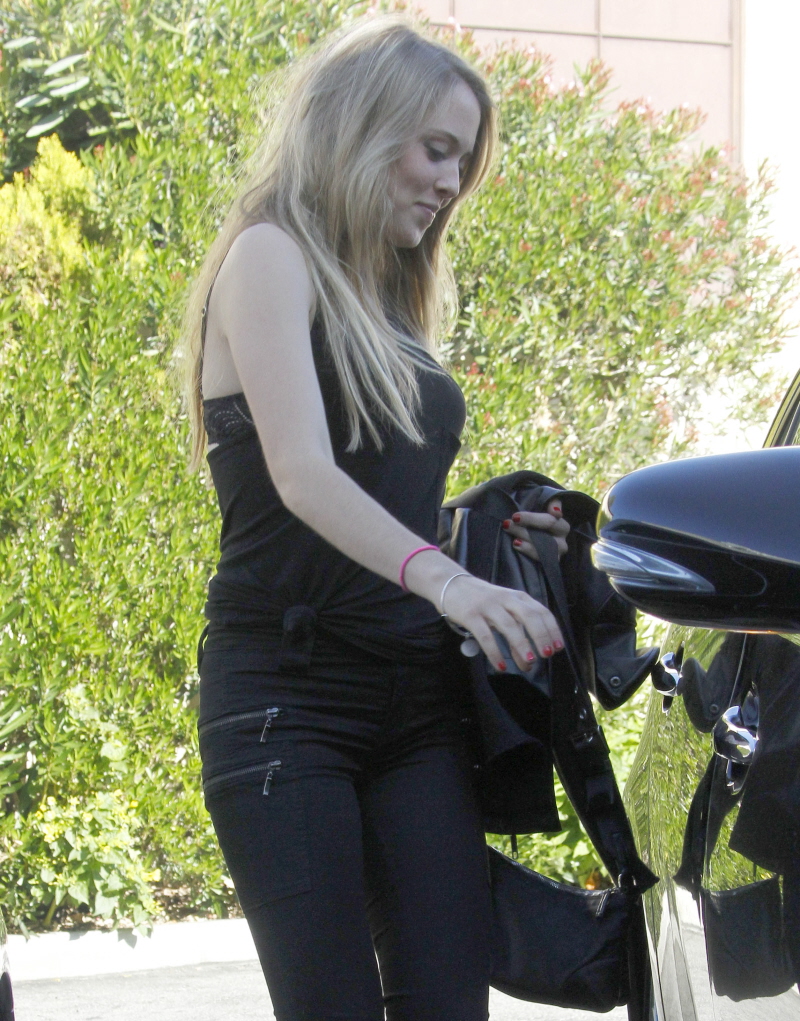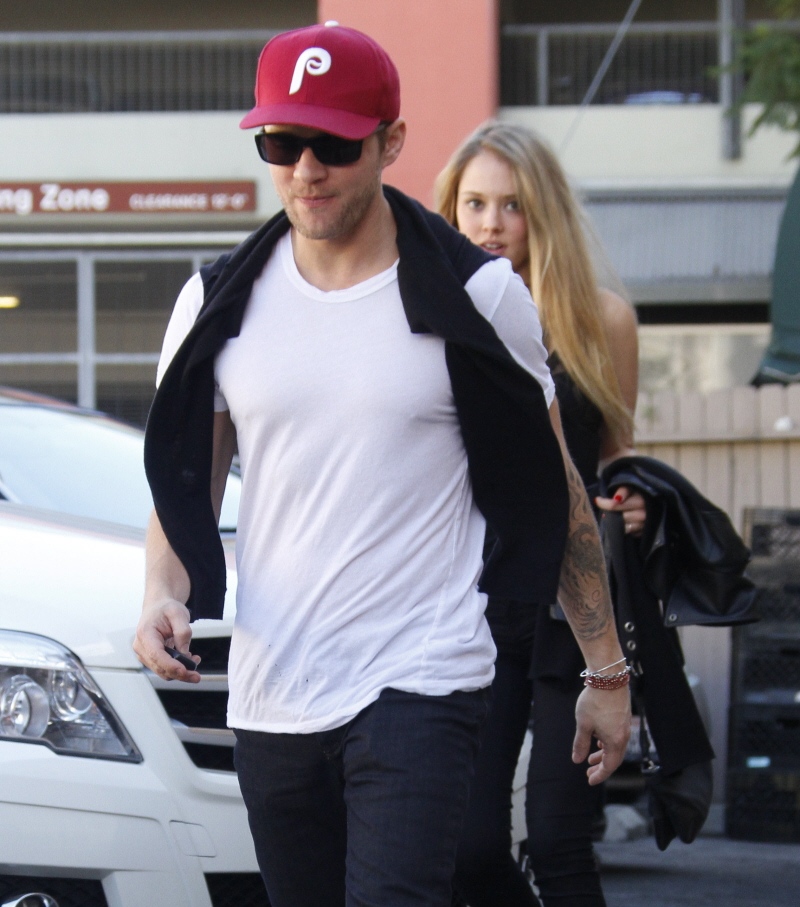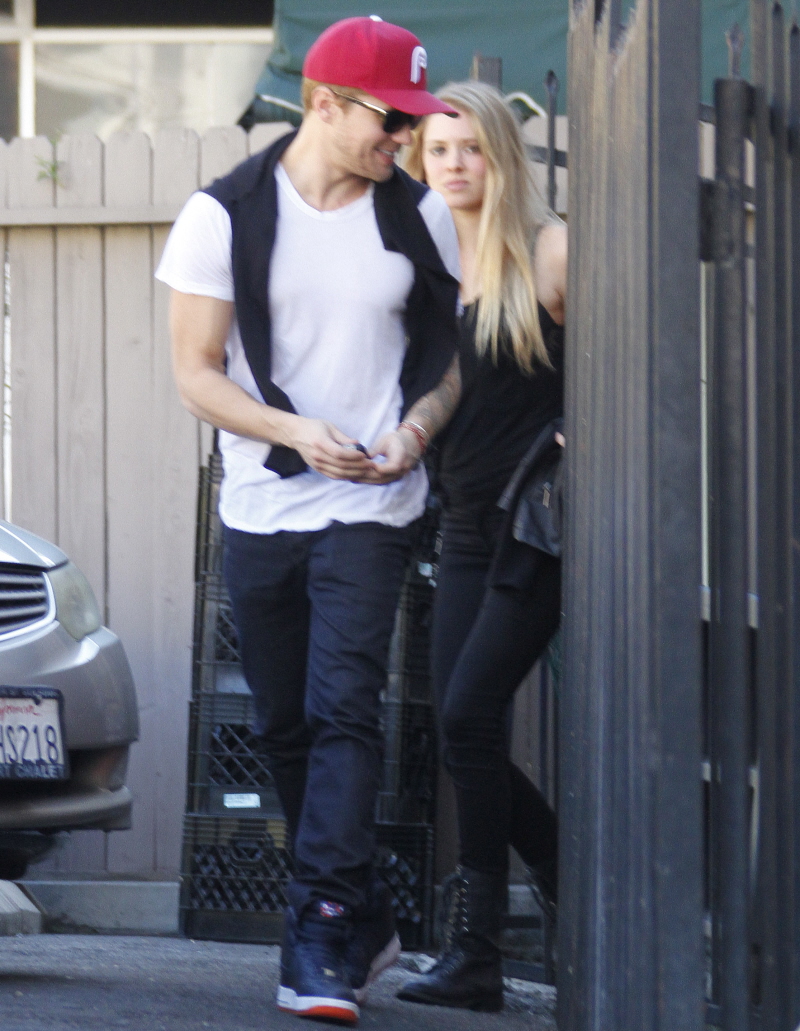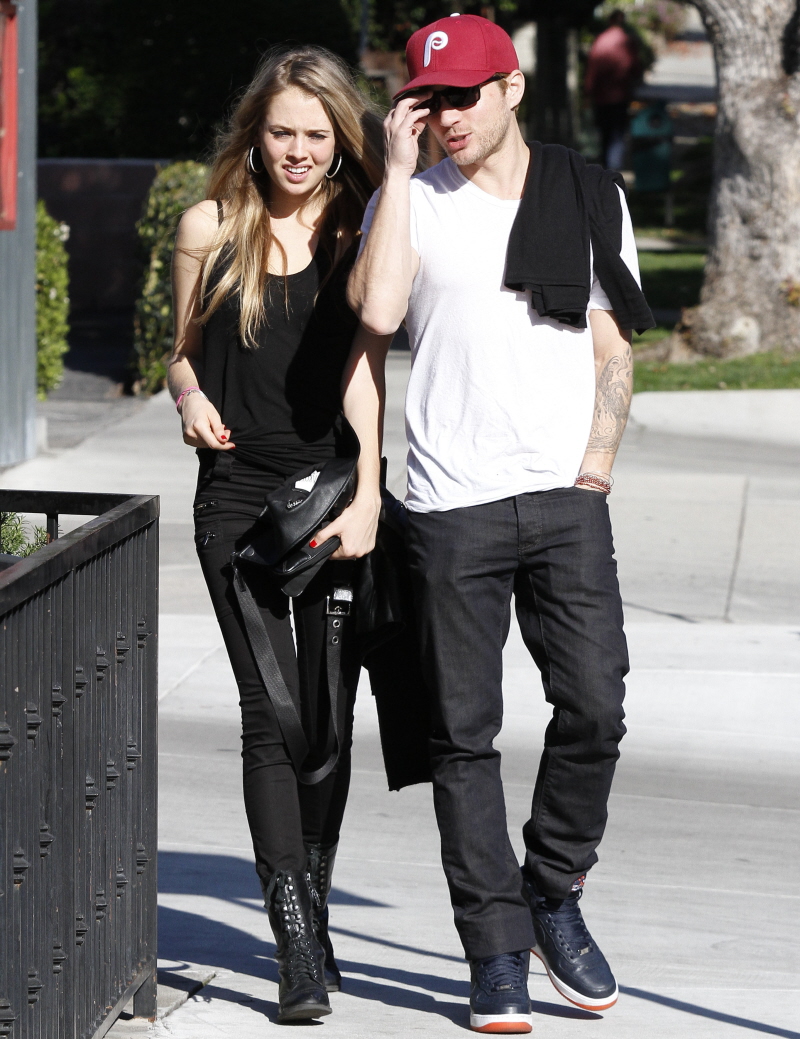 Photos courtesy of Fame.