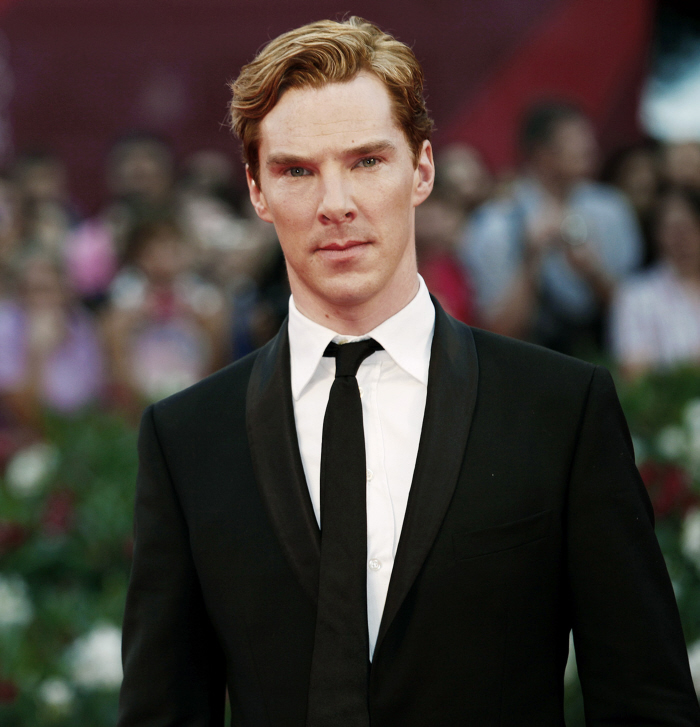 Come, all ye Cumberbitches, for I have a new interview with your icon of strange, unsettling beauty. Benedict Cumberbatch has a new interview with the Radio Times (via The Mail) to support the new season of Sherlock, the modernized Sherlock Holmes series done by the BBC. To the delight of this Cumberbitch, Benedict discusses how he's so deliciously posh and how he's often typecast as a "slightly asexual, sociopathic intellectual." OH CUMBERBATCH. I love you.
Being posh doesn't seem to have done his career much harm so far. But Sherlock star Benedict Cumberbatch has complained that his privileged background and elite schooling have left him typecast. The 35-year-old actor grew up in Kensington, West London, and was educated at Harrow – where fees are £30,930 a year – before studying drama at Manchester University.

As a consequence, he claims he suffers from 'class-typing' in his career. Cumberbatch, who also starred in this year's film version of Tinker, Tailor, Soldier, Spy, said: 'I was brought up in a world of privilege. It can ostracise you from normal codes of conduct in society. Being a posh actor in England you cannot escape the class-typing from whatever side you look at it. I realised from quite early on that, although I wasn't trying to make a class specialty of it, I was playing slightly asexual, sociopathic intellectuals.'

He added that the fact that he went to one of the oldest schools in the world 'does not make me an archetypal product of that school'.

Cumberbatch told Radio Times: 'We all want to escape our circumstances, don't we? Especially if you are an actor. It is an imaginative process that gets my juices going. The further you get away from yourself, the more challenging it is. Not to be in your comfort zone is great fun.'

The actor has won plaudits for his portrayal of a brilliant but emotionally dysfunctional Sherlock Holmes in the BBC1 series, which returns in January. Earlier this year he starred as Stephen Hawking in the award-winning BBC2 biopic about the acclaimed scientist, and as spook Peter Guillam in the updated film adaptation of Tinker, Tailor, Soldier, Spy.

He has also played 'toff roles' such as Scarlett Johansson's unbearably pompous husband in The Other Boleyn Girl, and the arrogant Edmund Talbot in the BBC adaptation of William Golding's epic To The Ends of the Earth.

He will soon be back on the big screen as Major Jamie Stewart in Stephen Spielberg's Hollywood version of the West End theatre hit War Horse, which is released in January.

In the past Cumberbatch has said his parents – the actors Wanda Ventham and Timothy Carlton – sent him to Harrow in the hope that he might not follow in their professional footsteps.
[From The Mail]
Sigh… the Brits love their caste system, don't they? Sure, we have a class system in America too, but I don't feel like ours is as pronounced and die-hard as the British system. Americans believe that you can be born into poverty and you can work your way up to the upper echelons of society, and that's an admirable thing. When that happens with an Englishman, they get publicly mocked in the tabloids for thinking they're above their station. As for Benedict being typecast – I personally think it's his voice. He's got that gorgeous, rich voice that just reeks of old money and privilege and education. It's certainly not the worst thing. When you think about it, an American actor like Laura Linney has the same problem – whenever she plays working-class, I find it hard to believe. She just seems too educated and refined. Benedict and Laura should do a movie together. They'll play a rich couple who do horrible things in beautiful places. Hmm….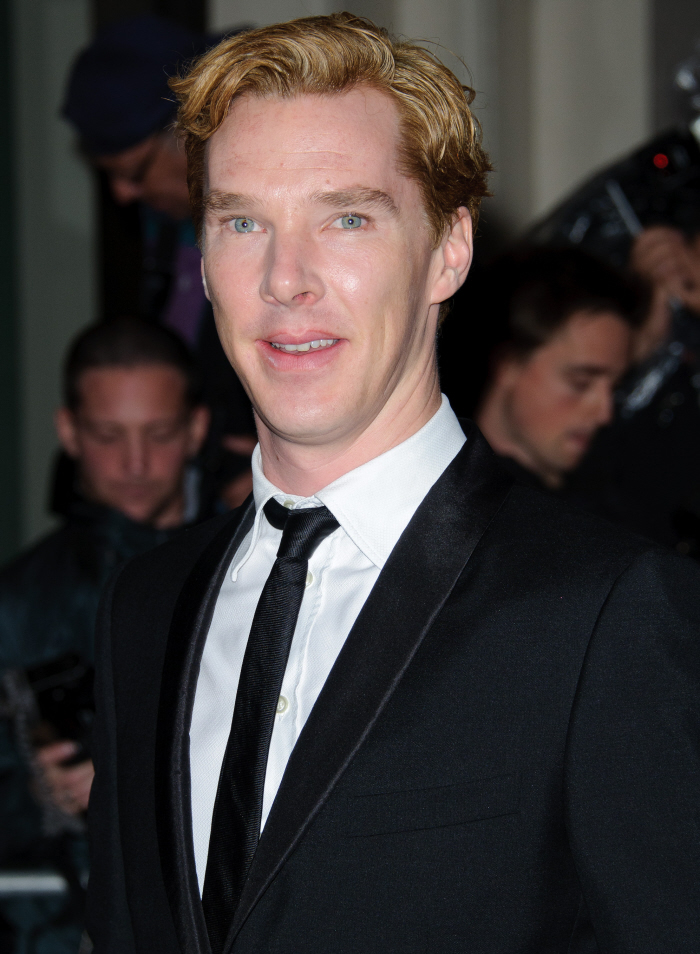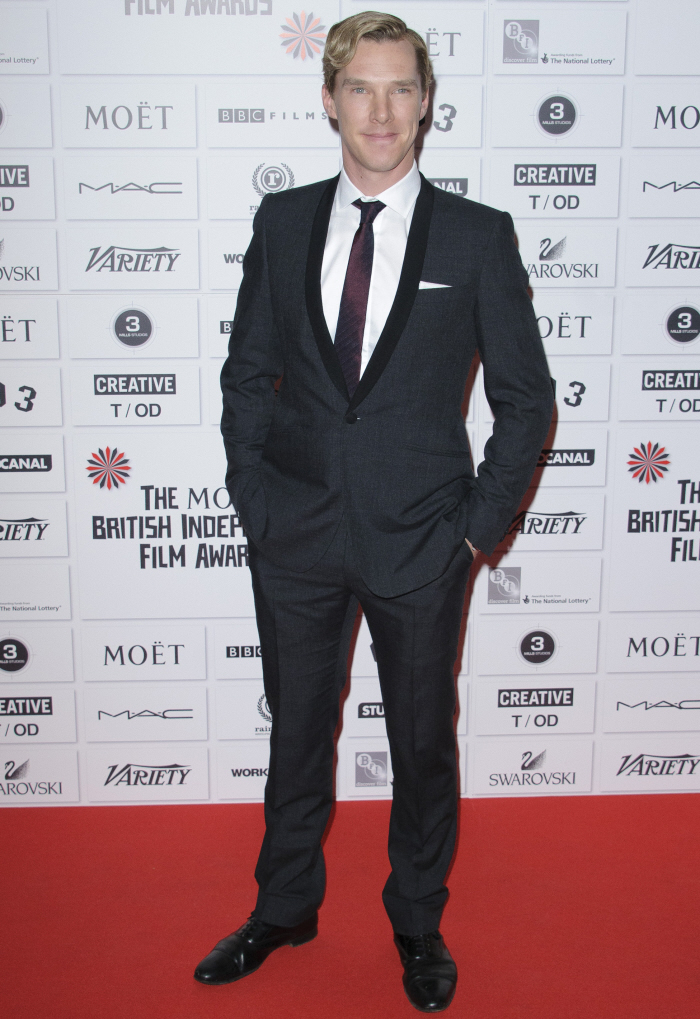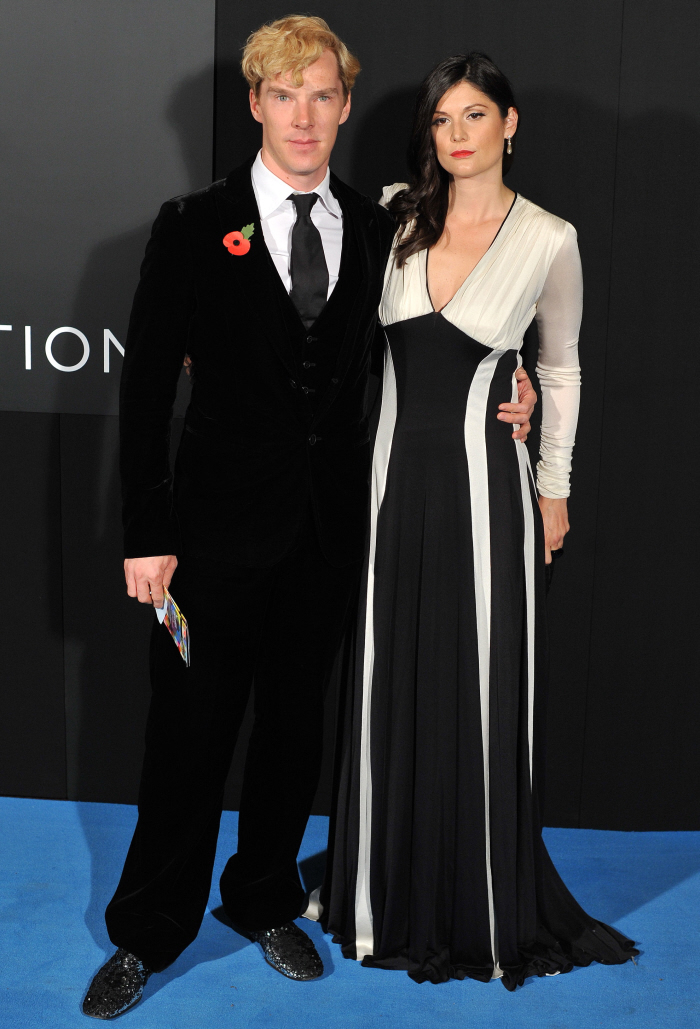 Photos courtesy of WENN.