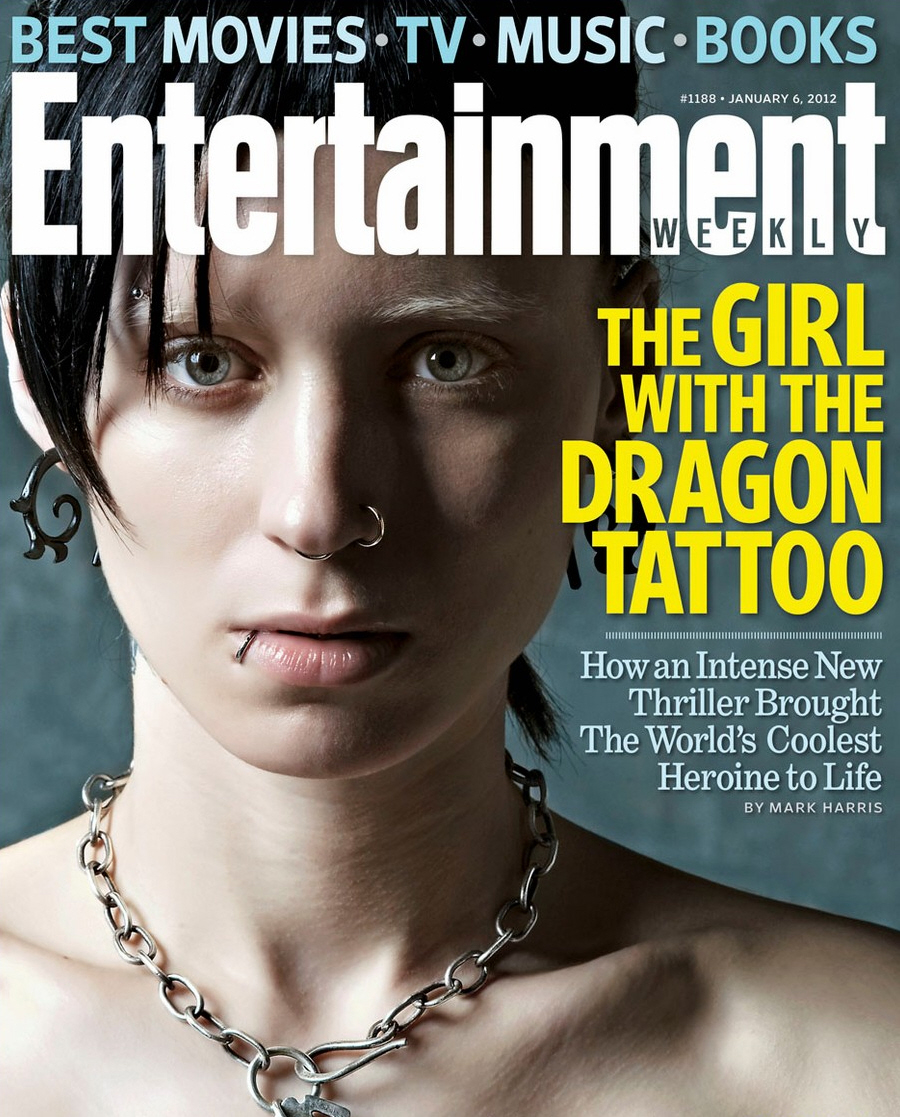 Dear God, what is wrong with Rooney Mara? Why can't a young actress simply be happy – nay, grateful – for the opportunities she's given, her hit-or-miss career trajectory in an industry with something like a 95% unemployment rate? Why does Rooney feel the need to piss on the few jobs she had before she got the Lisbeth Salander role? I don't get it. Anyway, Rooney is back with another eye-rolling-inducing quote in the new issue of Entertainment Weekly. First, let's recap some of her previous STFU-moments of 2011.
First, in her Vogue Magazine cover profile, Rooney took her first steps towards bad-mouthing her early career. When describing her first role on an episode of Law & Order: SVU, she described the character as a girl who "hates fat people, and you find out in the end she used to be obese herself. It's just too embarrassing." Regarding her part in the 2010 reboot of Nightmare on Elm Street, she told Vogue, "I hated it. It left me thinking, If this is what is available to me, then I don't necessarily want to be an actress. And then I got the script for The Social Network."
Then, in her Allure cover profile, she once again discussed L&O: SVU, saying, "It was so awful. So stupid. People are obsessed with that show. I don't get it. Me and my boyfriend—although I don't look old enough to have a boyfriend—went and beat up these fat people, and at the end of the show you find out that I used to be obese and I hate fat people. It's ridiculous. Who would ever do that? Who would beat someone up because they're fat?" Rooney later tried to backpedal, saying that she wasn't saying the show was stupid, she was saying "humanity" is stupid. But it's pretty clear what she meant, honestly. I'd also like to point out that she keeps bad-mouthing L&O: SVU and Nightmare on Elm Street because those are basically two of the few roles this smug bitch got before The Social Network.
Anyway, Rooney's latest mouth-fart:
The Girl with the Dragon Tattoo actress played Nancy Holbrook in the 2010 horror film remake, a part which she confessed that she deliberately tried to sabotage her chances of getting during the audition process.

"You kind of learn to self-sabotage with things you don't want to get. Sometimes you don't want to get something but you do a really good job and you get in anyway," Mara told Entertainment Weekly.

"That's kind of [what happened] with A Nightmare on Elm Street – I didn't even really want it. And then I went in [to audition] and I was like, [whispering] 'F**k. I definitely got that'."
[From Digital Spy]
For the love of God. "Sometimes you don't want to get something but you do a really good job and you get in anyway." Just STFU. Be grateful. Acknowledge that your early career made you the actress you are today. Show some maturity and depth and humor. Be a professional.
Anyway, if you'd like to read more from Rooney's EW cover story, go here and here. There are even quotes from David Fincher about Rooney's piercings and… Jesus, their relationship is so creepy. It's like the creepy goth version of Eliza Doolittle and Prof. Higgins.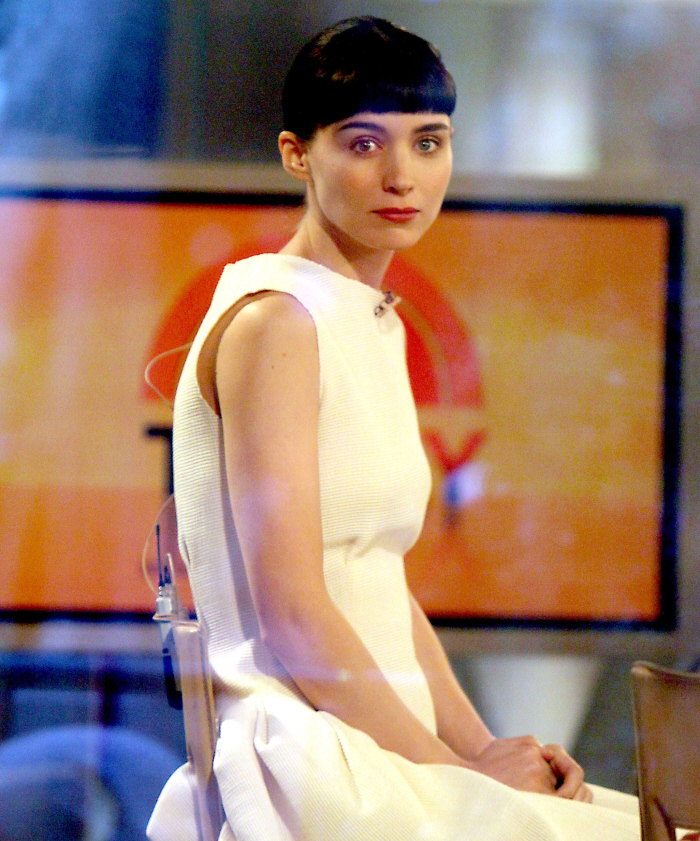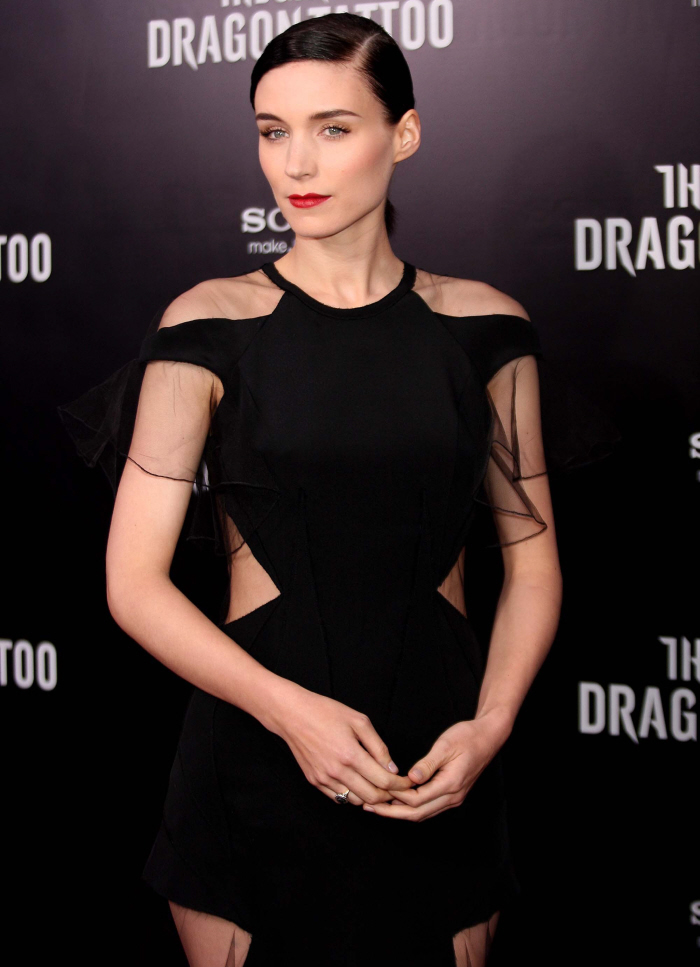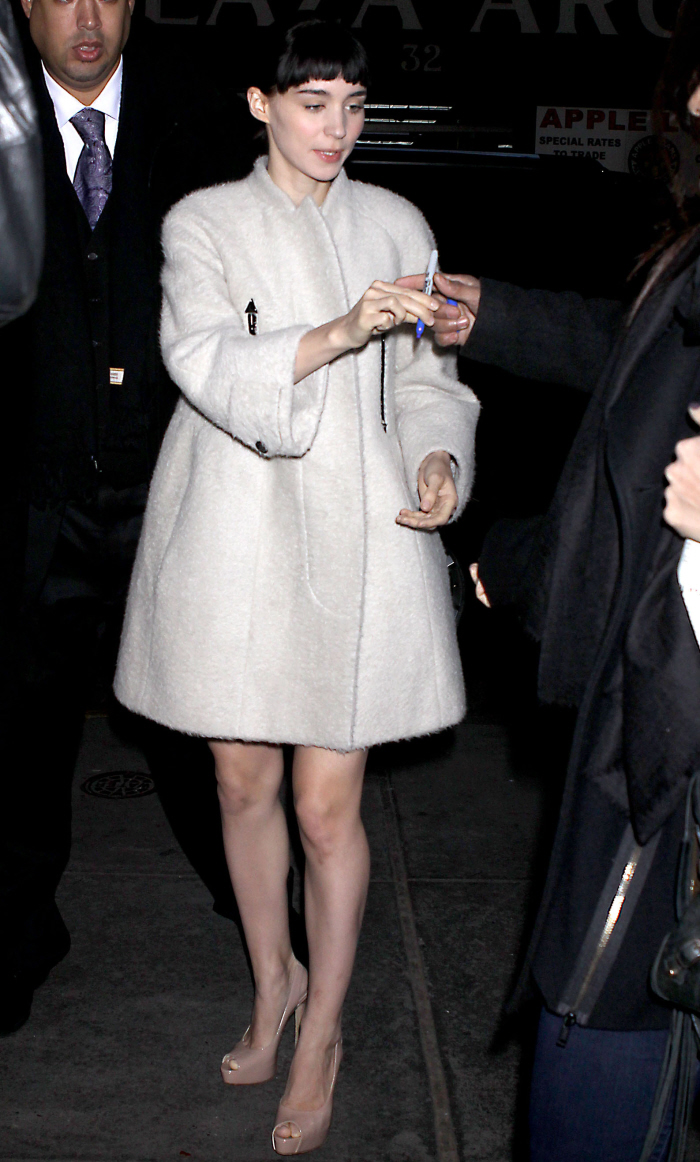 Cover courtesy of Just Jared, additional pics by WENN.