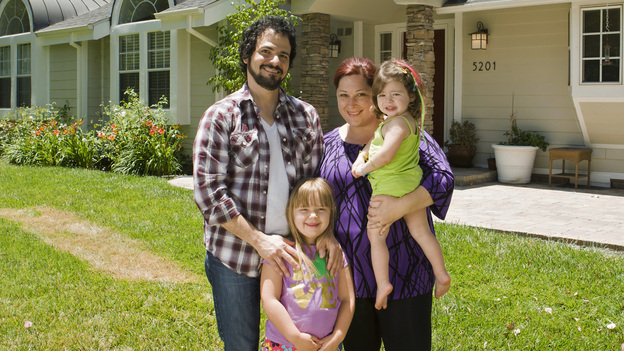 Carnie Wilson and Tracey Gold and their families are starring on Celebrity Wife Swap in an episode to air tomorrow, January 3. As is expected for this show their families are polar opposites. Tracey and her husband have three boys and their household is very regimented and rule-oriented. Carnie has two girls and she and her husband are lax about discipline. So it could potentially be interesting to see how each of the moms deals with the other's rules when they switch households for a week.
As part of promotion for the show, Carnie has a new interview with Fox News. Everyone focuses on Carnie's weight since that's what she's made headlines for since she lost 150 pounds through gastric bypass in 1999 and posed nude for Playboy in 2003. It was in early 2010 that she got weighed on the Dr. Oz show and was described by Oz as "morbidly obese" at 218 pounds. To Fox, Carnie admits she's gained a lot of weight and says she hopes to take it off this year. She admits she's addicted to food and needs to learn better coping methods to deal with stress.
Carnie also said that she was nervous about putting her family on television and exposing them to scrutiny. I need to point out that this woman had her own reality show just two years ago. From what I understand it focused more on her than her kids, but I believe (I didn't watch it) her family was shown on TV. So this is ripe that she's super worried about it now.
Since last year's hilarious appearance in 'Bridesmaids,' [Wilson Phillips'] career has been on an upswing. A reality show called 'Still Holding On,' will air in April, and concert dates and a new album in the works.

FOX411: Were you nervous about doing 'Wife Swap'?
Carnie Wilson: Yeah I was actually. I was nervous for my children. Sometimes reality T.V. can be stressful. I didn't want them to be exposed to any pressure or Hollywood weirdness. [My husband] Rob and I were a bit apprehensive. We knew it was going to get personal. We were going to be compared to their parenting styles, the marriage, the lifestyle, whatever. We knew we were going to feel a little bit vulnerable. We were willing to take the risk because something cathartic always happens, there's always good lessons learned and you know it keeps me on T.V. and pays the bills.

FOX411: What did you learn?
Wilson: I could not believe how well behaved Tracey's four boys are especially when they're asked to do something.

FOX411: Did it make you realize your kids don't do that?
Wilson: Oh yeah. I was like, 'Oh s**t.' We have loose rules. For me it's like, 'God, why do I have to ask you to do something four times?' I know they're not deaf, that they hear me. When Roby [Tracey Gold's husband] asked his kids to do something they were like f**king trained seals.

Also it made me realize the most precious thing between Rob and I is that we have to stay strong and get stronger in terms of the way we honor each other. I realized that I have to slow down. I work so hard, I'm so busy. I realized that I don't have enough time with Rob and when I saw the way Tracey and Roby are together, they keep that going so well.

FOX411: How is your weight these days?
Wilson: I've had so much stress in the last year so it's really struggle. I never hide, when I walk down the street, someone's going to take my picture, that's what I look like. It's usually a sh**ty picture. I'm definitely up in weight. I'm looking forward to getting an exercise routine again. It's like a daily decision. Am I going to eat healthy today or am I going to make some sh**ty decisions?

I always think I am one of the the millions and millions of people that struggles with an addiction to food. I don't know how to relax, that's my problem. I can't smoke a joint, I can't have a glass of wine because I want 10 joints and 10 glasses of wine. That's my obsessive compulsive and addictive behavior. I've really struggled since I've become sober. How do I balance that? How can I relax and not overeat? Because I have a lot of pressure in my life. I'm a working mother. I have a two year old and a six year old. You try to pay the bills, you try to keep your life going and there's pressure. It's kind of a funny time right now. Negativity has thrown a dark cloud over this whole country and I feel for everybody. I feel very blessed in my life but I also work my ass off. At the end of the day I don't know how to unwind.

FOX411: Do you worry about how your eating issues impact your daughters?
Wilson: I find communication is the most important thing. Lola knows I struggle with it. I see Lola loving sugar like all the other children but I also see her pay a little more attention like when there's a birthday party, I see her being the first in line to get the cake. I see me in her.
[From Fox News]
I'm glad she's open about her weight battle and her career. It's brave to let it all out and admit that she's gained weight and that she's doing these shows for money. That doesn't mean I particularly like her. It's so obnoxious to call someone else's children "trained f'ing seals" just because they're well behaved and listen to their parents.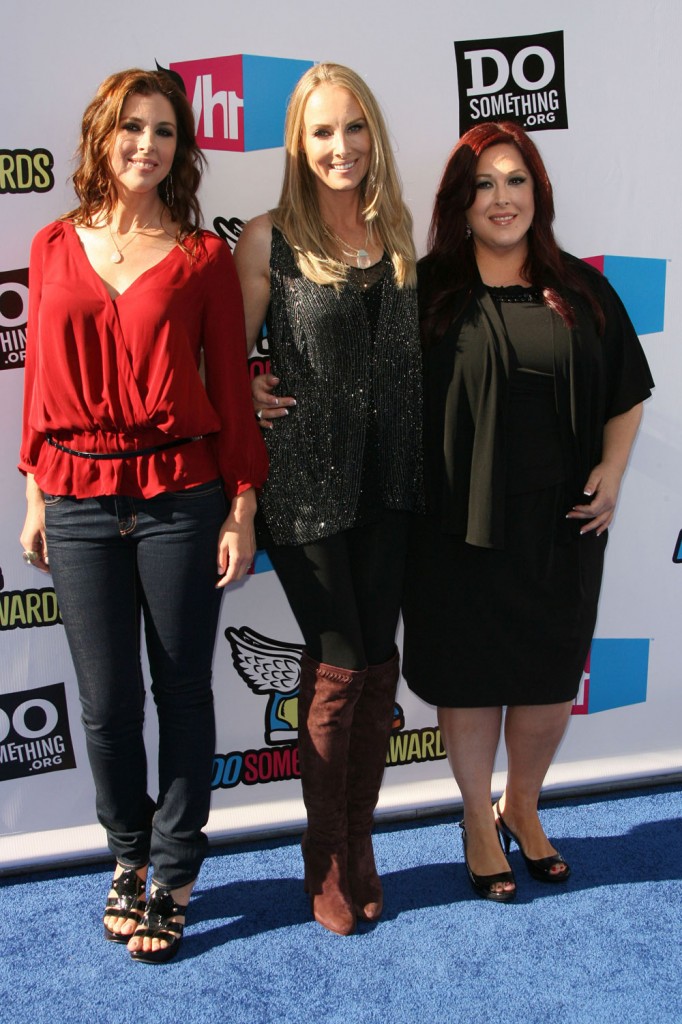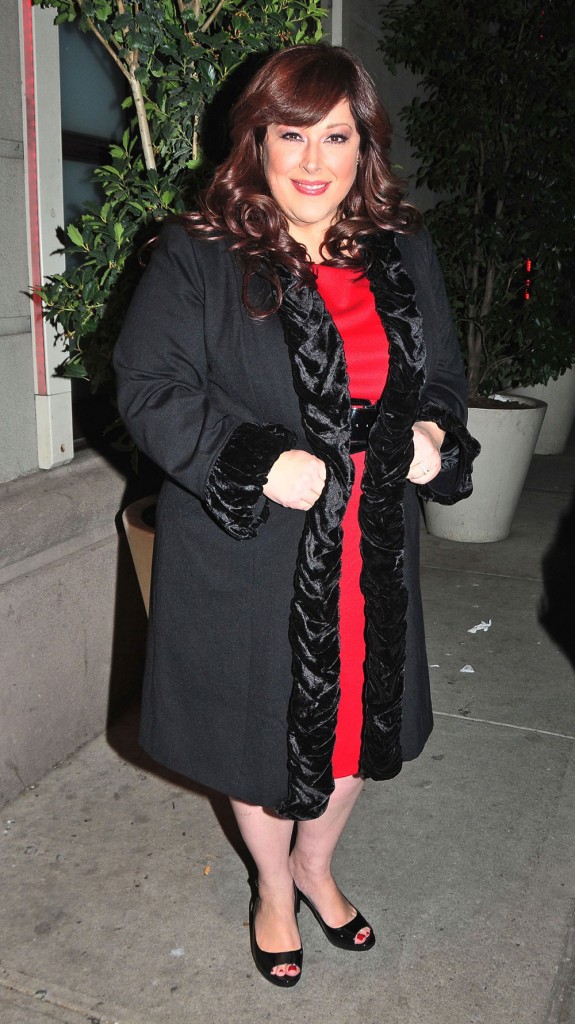 Carnie is shown with bandmates Wendy Wilson and Chynna Phillips on 8-14-11. She's also shown on 12-9-10. Credit: WENN.com. Header image via Wife Swap/ABC.