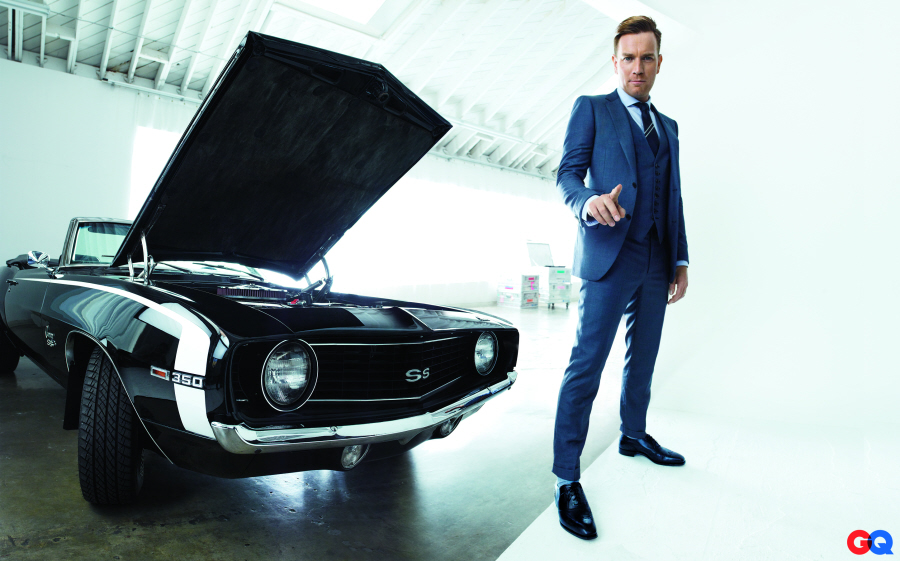 Yay! Ewan McGregor has a new interview and photo shoot in the new issue of GQ. Ewan is promoting several films, not least of which is Beginners, which has a surprising amount of critical acclaim and buzz. Beginners has even won some big critics awards, and it's thought that Christopher Plummer is a shoo-in for an Best Supporting Actor Oscar nomination, if not the actual award. But you know what else Ewan is promoting? HAYWIRE!!!! That film with the one and only Michael Fassbender. At the premiere, I would like to see Ewan and Fassy holding each other in a deep embrace. I would like to see Irish on Scotsman, in whatever stage of dress they want. Sigh…anyhoodles, Ewan's full GQ interview is here, and his (rather beautiful and sassy) slideshow is here. Here just a few highlights:
On being a father of four daughters: "I never feel battered by it. I wouldn't have it any other way."

On what Ewan would do if he retired from acting: "I like the idea of being a sculptor. Just me alone, making something—that solitary existence. And then you come out," he adds, "and you're back into the house with all the kids. That would be perfect."
[From GQ]
Yeah, that was a little light on the quotes! Sorry about that. Oh, well, it's not like Ewan is going to talk to GQ about his affair with Melanie Laurent or anything. Let's just think about Ewan and Fassy together again. God, I can't wait for the premiere. Those photos better be magnificent. Here's the trailer for Haywire again: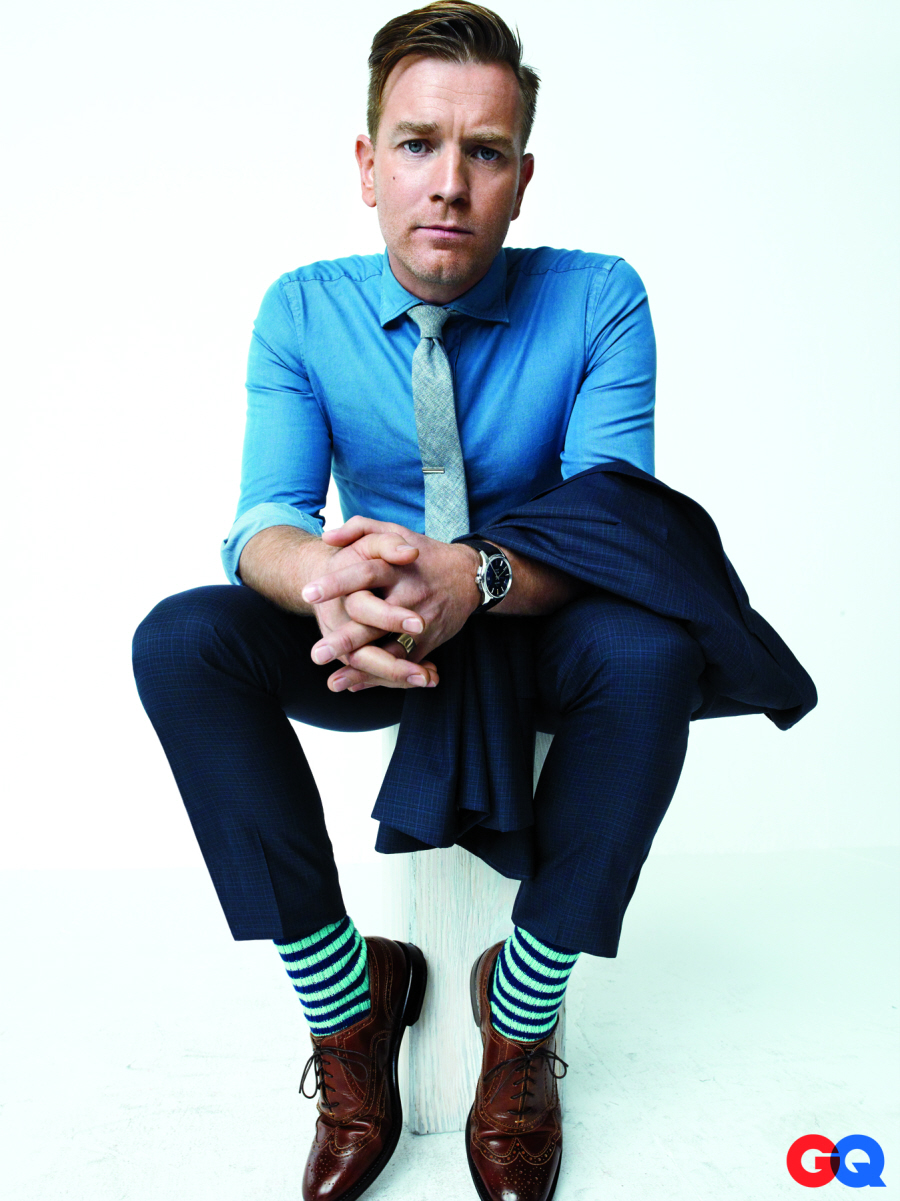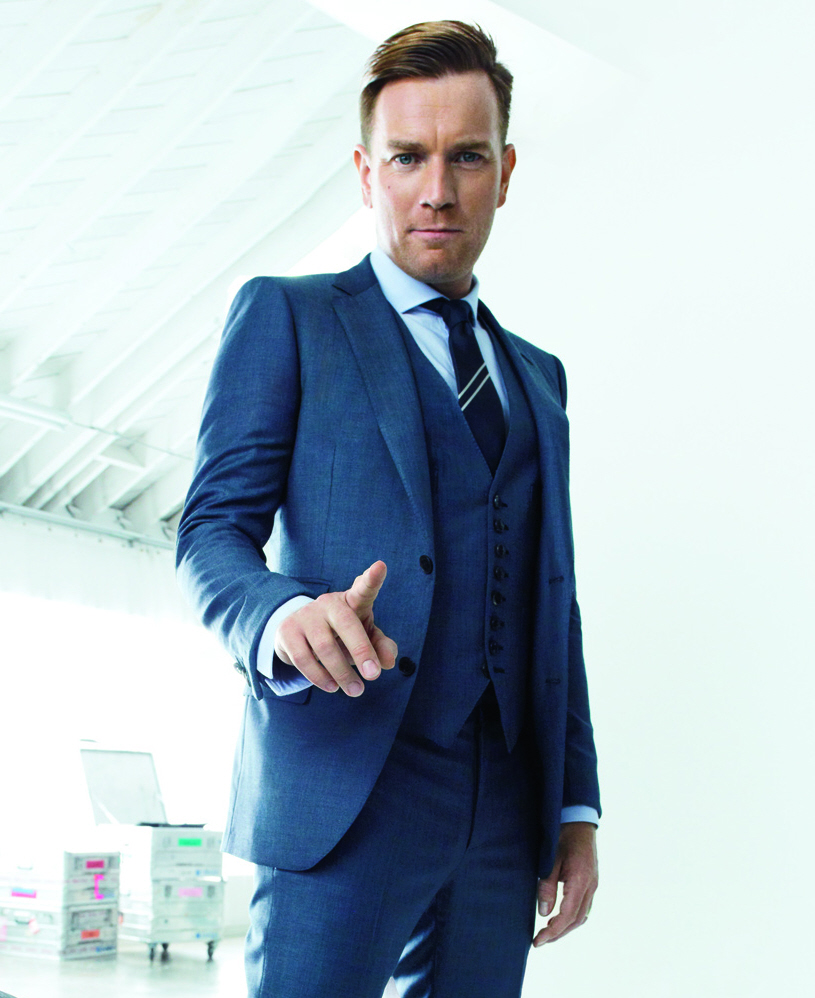 Photos courtesy of Peggy Sirota/GQ, slideshow here.