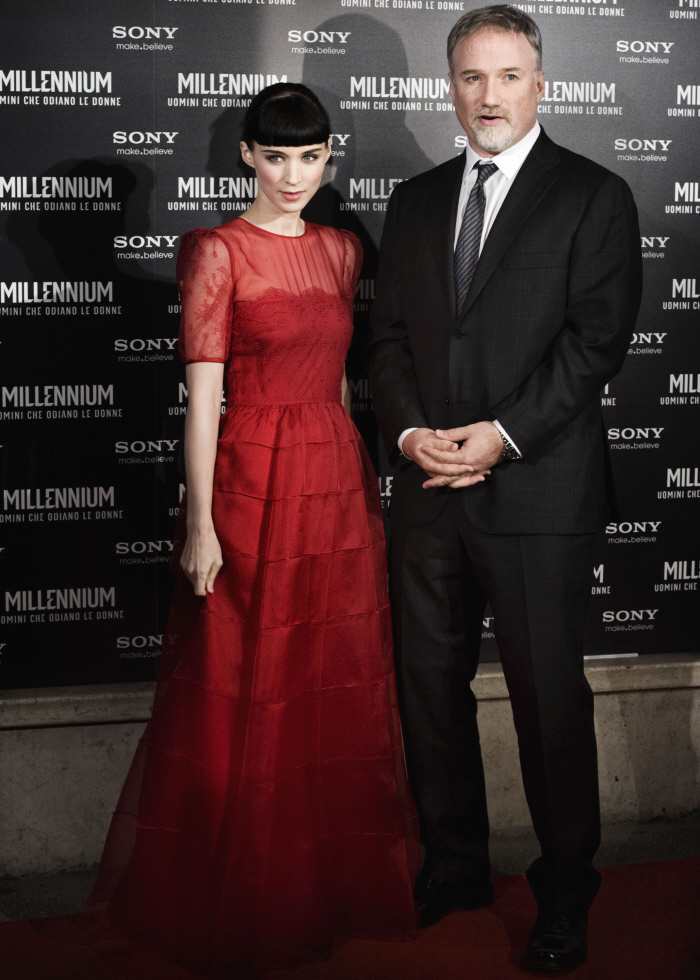 These are some new photos of Rooney Mara and her God and Creator, director David Fincher, in Rome. I guess Daniel Craig wasn't contractually obligated to make appearances for The Girl With the Dragon Tattoo any further than Berlin. Or maybe Rooney and Fincher just wanted to have some private time in Rome. Is that gross? I can't decide if it's really gross or just sort of uncomfortable. Obviously, there's the age difference, and the difference in status. It's all so Pygmalion – Prof. Higgins and his Eliza Doolittle. And look at the way they look at each other. They're doing it. Gross? Eh.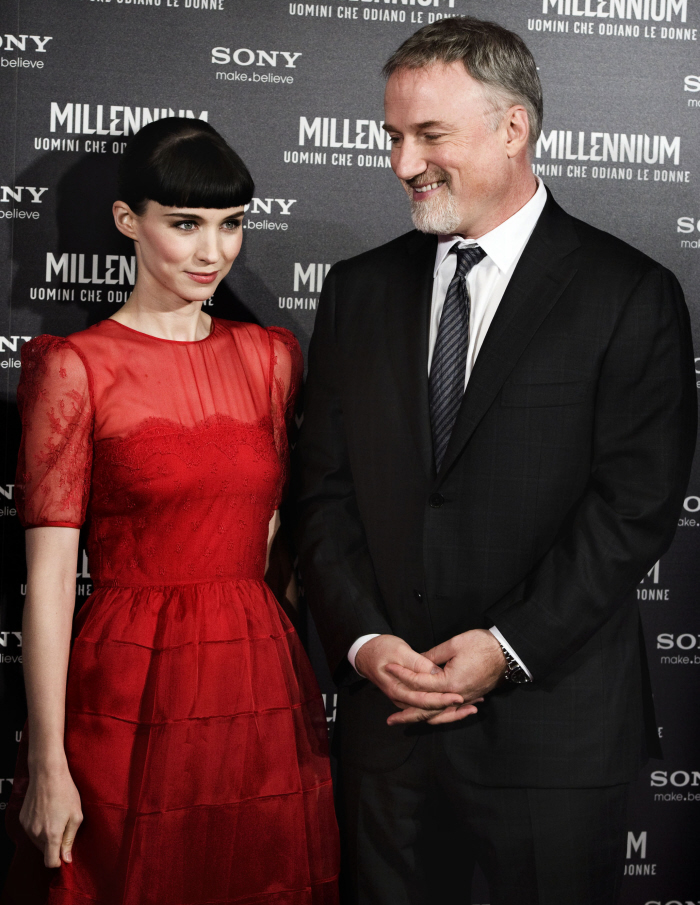 As for Rooney and her shot of color – my immediate assumption was correct, this dress is Valentino. It reminds me of the lace dress Keira Knightley wore at the 2011 Venice Film Festival premiere of A Dangerous Method, although I liked Keira's a lot better, and Keira wore her dress with more elegance. Still, it's interesting to see Rooney in color. Red works on her, and I appreciate that her makeup is improving. I still think she needs a new stylist, though.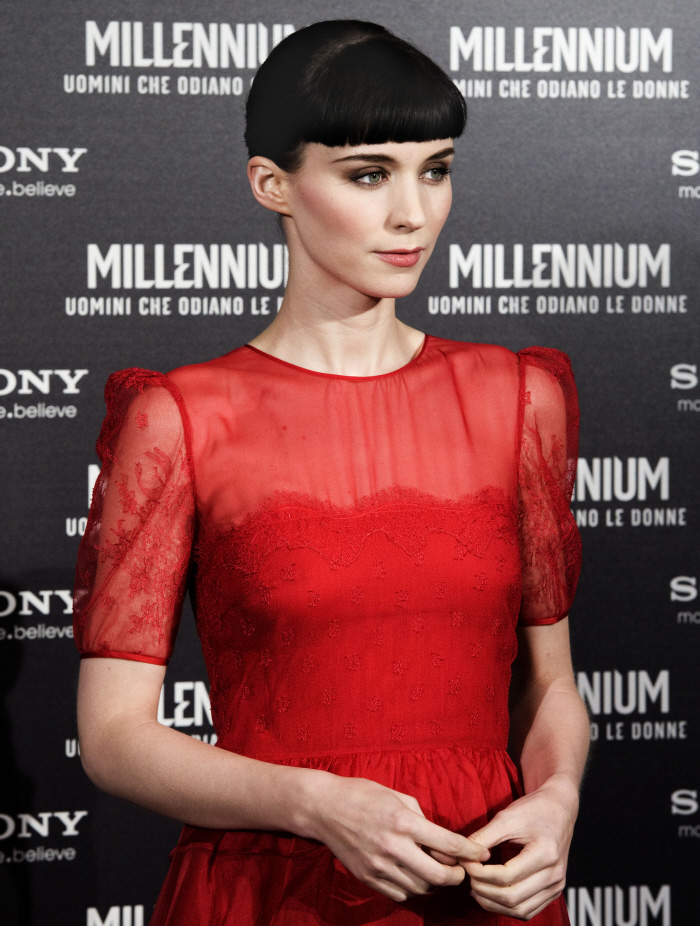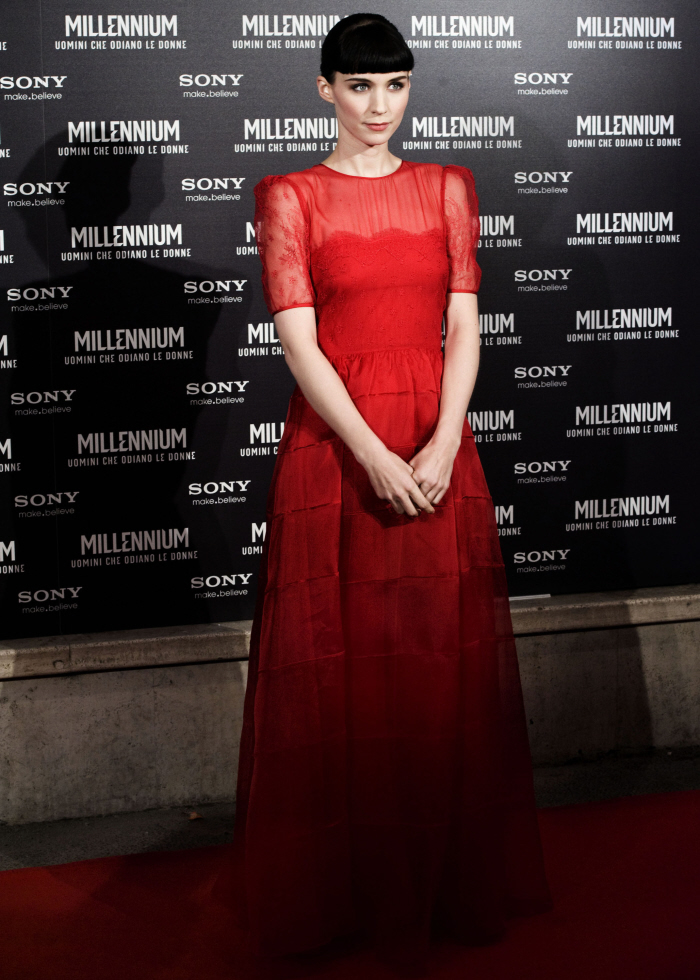 I'm also including photos from the photo call earlier in the day yesterday. I wish we had better photos of Rooney's dress at the Rome photo call. She wore this odd Dion Lee leather dress – you can see it here. It's… weird. I don't think Rooney has the kind of figure that she thinks she has.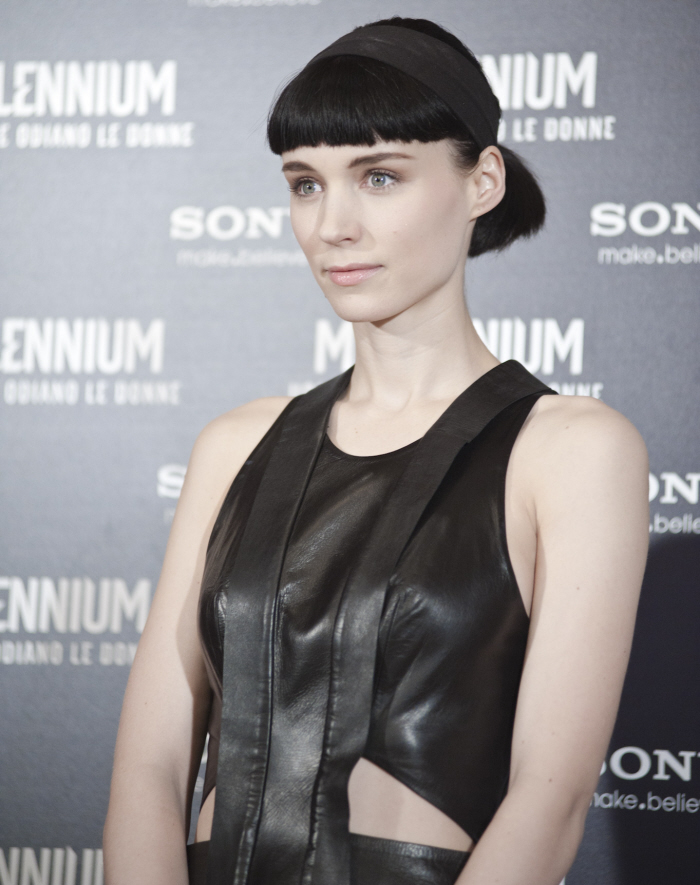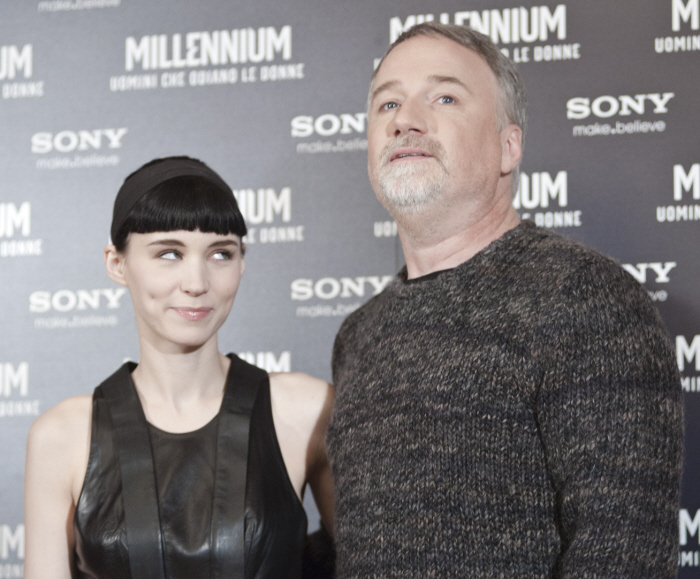 Photos courtesy of WENN.