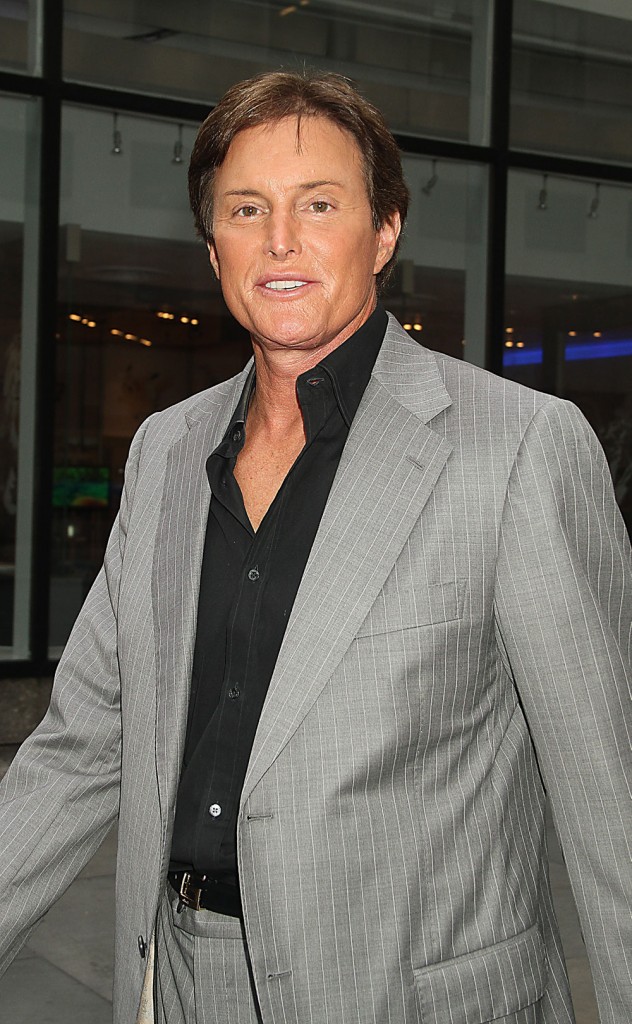 Star Magazine has an upcoming interview with the late Robert Kardashian's last wife, Ellen, 63. Ellen spills the beans on a lot of secrets she learned about the Kardashians. Kaiser has one tidbit coming up that's a doozy, but that we've already suspected for some time. Ellen was friends with Bruce Jenner's first wife Chrystie Crownover. She claims that Chrystie told her that Bruce loved to cross dress by wearing her bras and special ordering women's heels in his size.
The Kardashian women are famous for their extravagant red carpet outfits, expensive jewelry and global fashion collections, but it's not just the female members of the reality TV family that love to dress up, as Star magazine can exclusively reveal.

Robert Kardashian's former wife, Ellen, claims that Bruce Jenner, 62, has a secret fetish for wearing women's clothing, shoes and lingerie, according to the new issue of Star.

Ellen learned of the bombshell over drinks with Bruce's ex, Chrystie, who spilled the beans on his cross-dressing alter ego.

"'Of course Bruce was every woman's heartthrob when he was that age, right?'" Ellen says she asked. "But Chrystie said, 'Yeah, until I went on a trip and I came back and he had gone through all my clothes. And I found my bras… He'd clip them together and wear them.'

"I couldn't live with that," she confessed.

Chrystie went on to divorce Bruce, but his next wife, Kris Jenner, was unfazed by her husband's odd taste, and Ellen tells Star that he continued to cross-dress for years after their wedding.

But her daughters weren't as accepting about finding size 13 heels in their mom's closet!

"Khloe called her dad and she was very upset, crying and screaming about it," revealed Ellen.
[From Radar]
In the video interview posted with Ellen on Radar, she tells a slightly different story about how she found out that Bruce was a cross dresser. She says that her husband Robert told her after Khloe called him up hysterical at finding a closet filled with wigs, size 13 shoes, and clothes that were too big for her mother.
I consider this a kink that is totally harmless if both parties are OK with it, and I would bet that Kris definitely is. People are into all sorts of weird sh*t to get off and having my man dress up in women's clothes seems strange to me and I probably wouldn't continue a relationship with a cross dresser, but in no way would I shame a guy about it or blab about it to anyone but my best friend. (I would have to tell her because it would be hysterical to us, but she's good at keeping secrets.) Chrystie was married to Bruce for 8 years, from 1972-1980, and they had two children together. It sounds like he didn't share this side of himself until after they were married, and that it was a deal breaker for her. I think it's weird, but I also feel sorry for Bruce that this very embarrassing news is coming out now. Of all the Kardashian Klan (apart from Khloe maybe) he seems the most harmless. You know that Kris calls the shots and Bruce is just along for the ride.