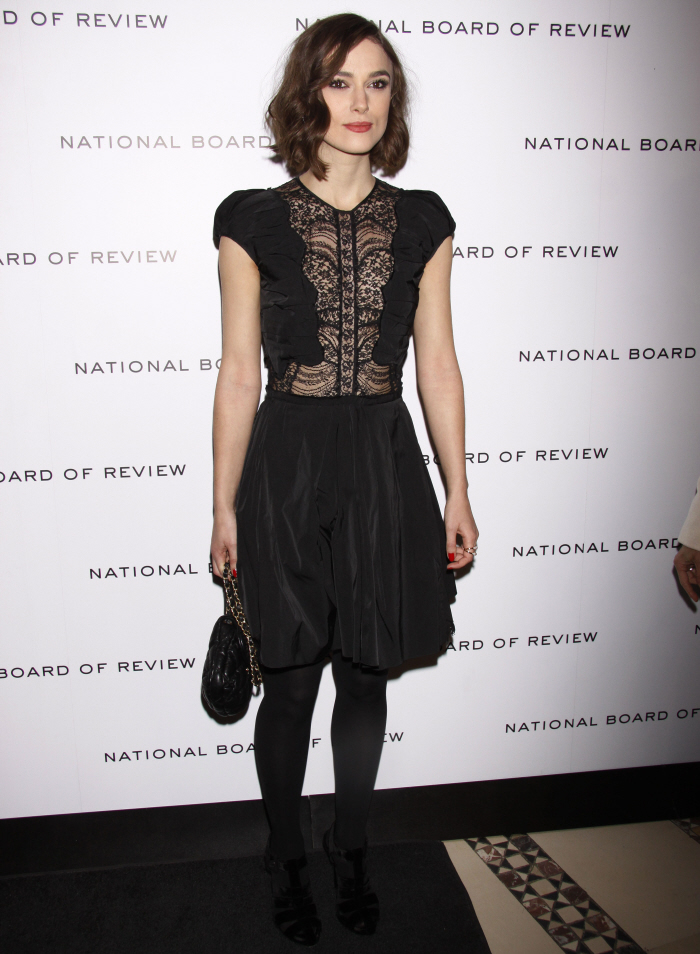 At the National Board of Review Awards, lots of the ladies were in black. Obviously, they're not going to pull out their show-stopping gowns for a critics' awards show, but I do wish that some of the girls had tried a little bit harder. First up: Keira Knightley in Nina Ricci. Much like Duchess Kate, Keira has a lace problem. Keira loves lace, and her lace dresses often fall into the "doily" category for me. This dress is just… it's too precious and not flattering enough for her. Meh. Also: what's up with her face? Her eyes and mouth look super-weird to me.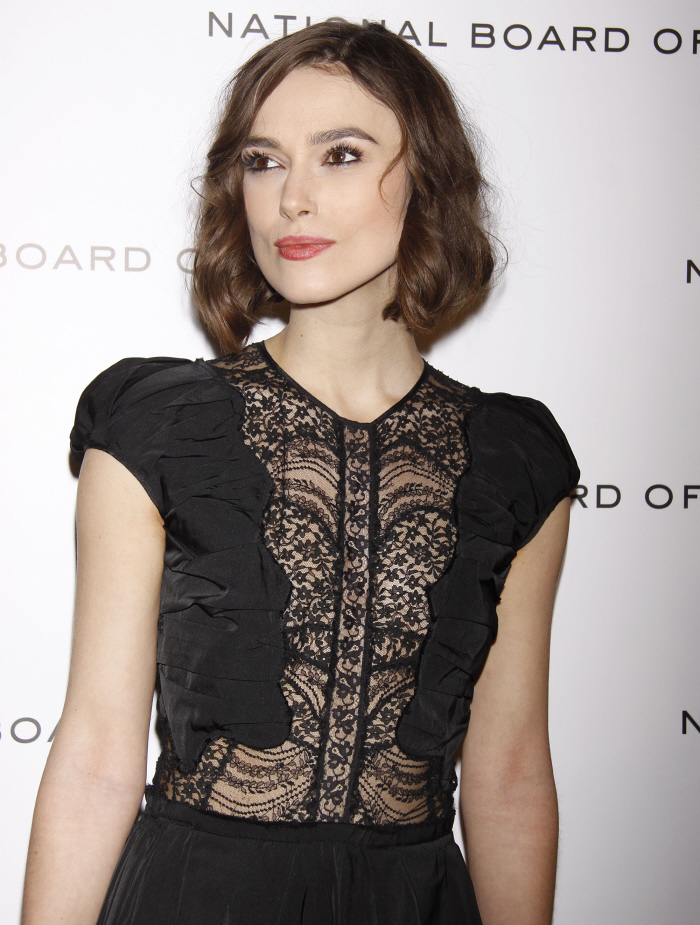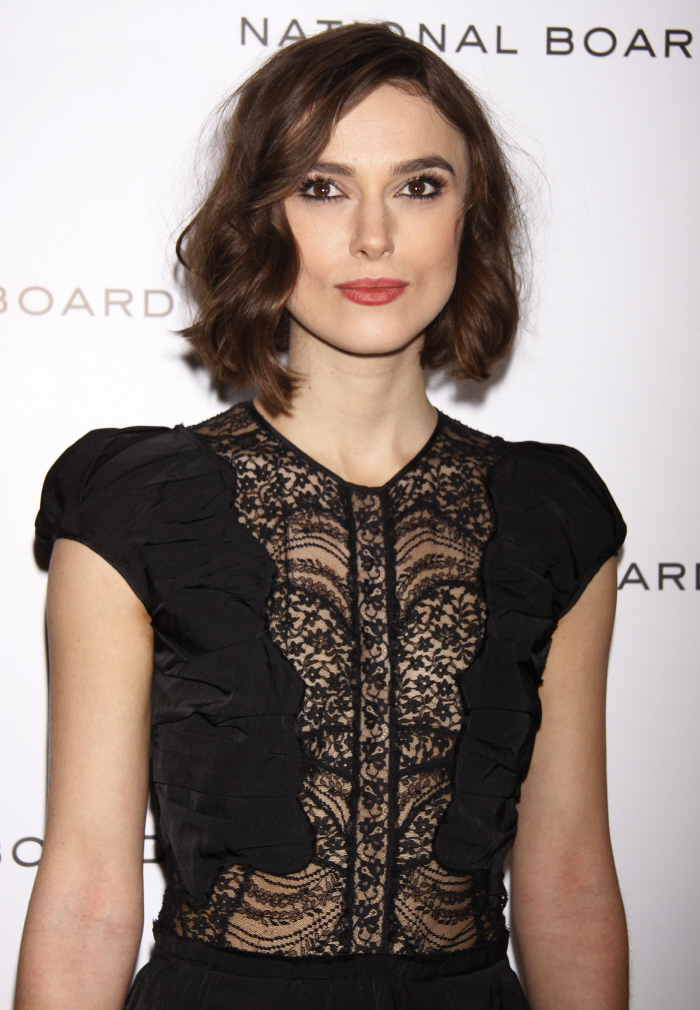 Compare Keira to Rooney Mara in this Miu Miu dress. Rooney consistently chooses dresses that do very little for her slender, petite figure. It's the weirdest thing. She basically has the same body as pre-pregnancy Natalie Portman – you'd think that Rooney could find some stuff that would really flatter her. I do like Rooney's hair and makeup here, but only by comparison to how underdone and corpsey she looked throughout the promotion of The Girl With the Dragon Tattoo.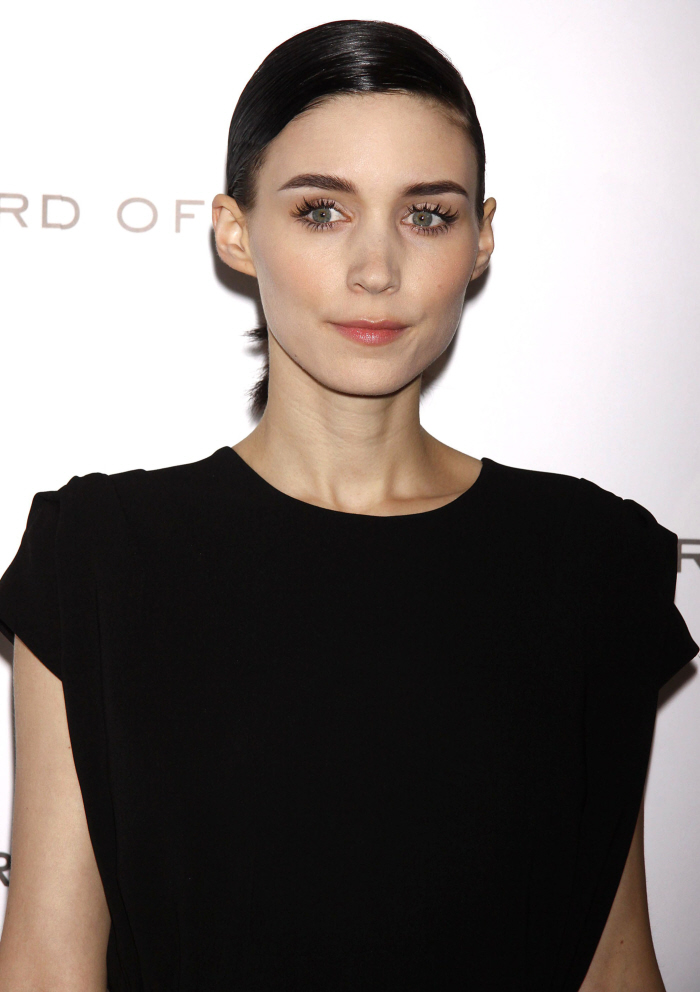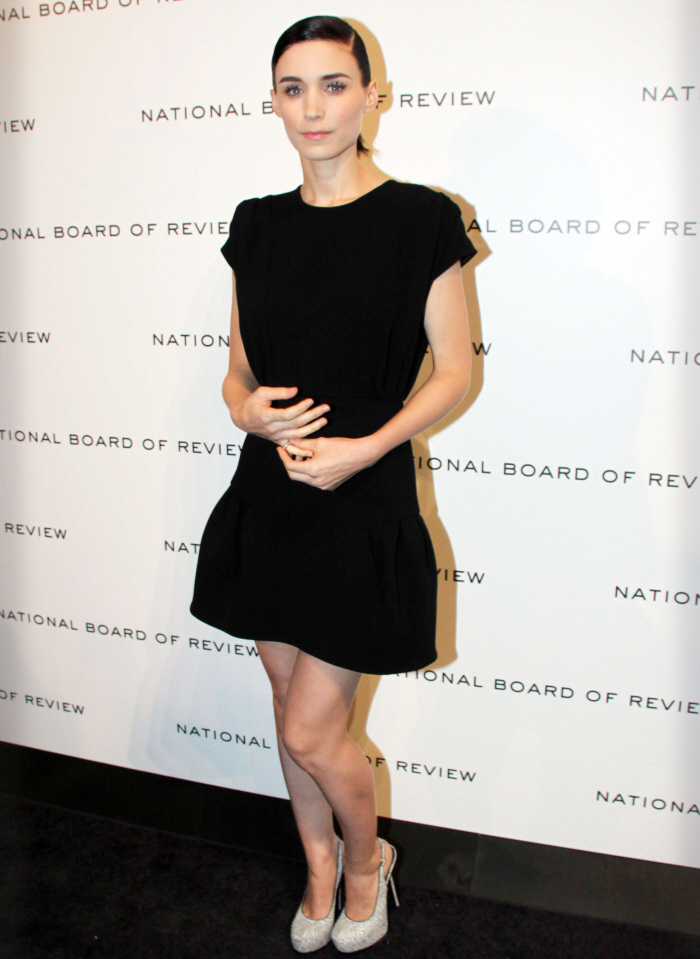 And here's Helen Mirren, showing those little bitches how a real bitch should wear black. OWN IT, HELEN.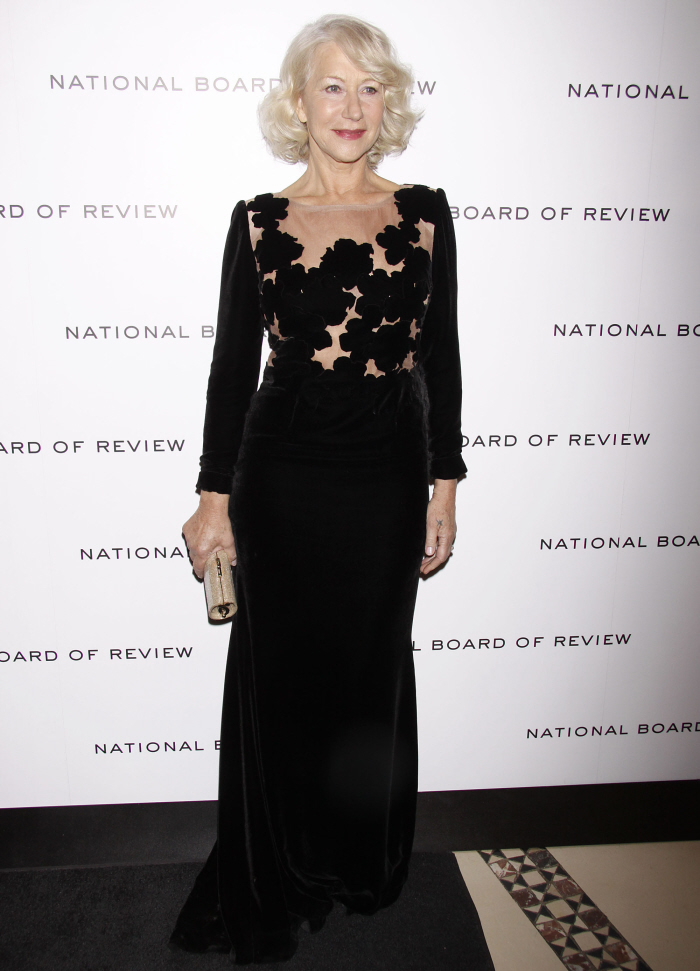 Photos courtesy of WENN.