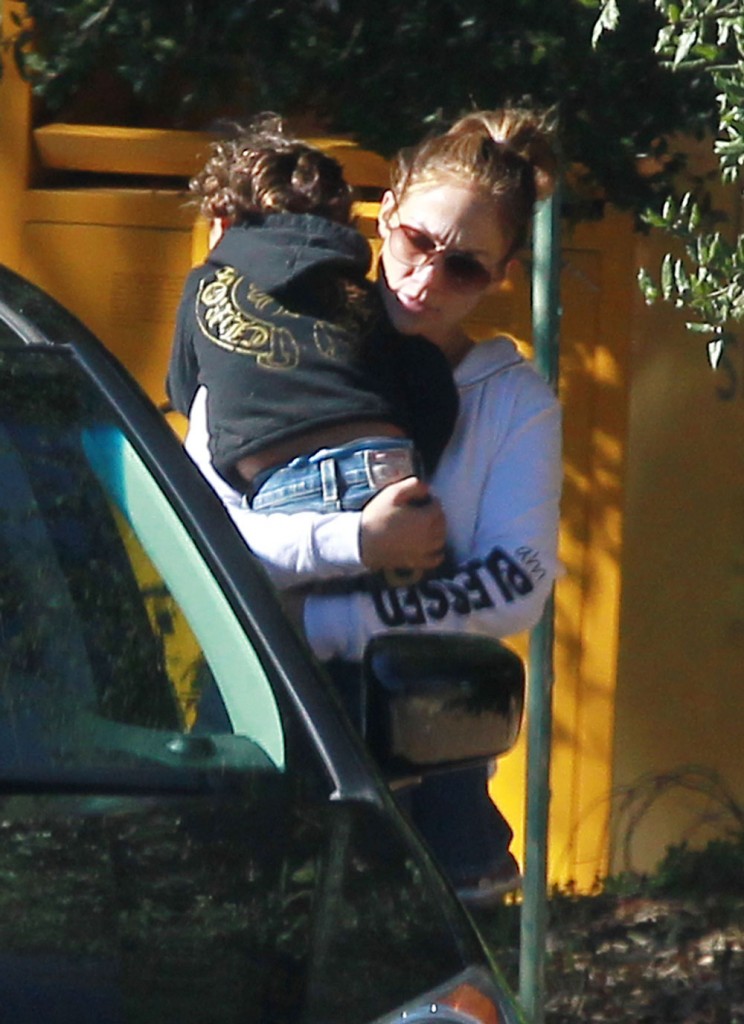 We've heard plenty of stories that Jennifer Lopez's estranged husband Marc Anthony doesn't want her 24 year-old boyfriend, Casper Smart, around their nearly four year-old twins. There were photos of Casper horsing around with the twins while on vacation in Hawaii that were said to particularly enrage Marc. We've also heard that Marc refuses to let Casper, who Was convicted of drag racing, drive with his kids in the car. Well if this latest story is true it obviously bugs Marc more than all of that. The twins supposedly call Casper "Daddy Casper" even when he's not around. You would think that "hermano" would be a more natural name for him.
Marc Anthony exploded in a fit of rage after his kids called Jennifer Lopez's much-younger new boyfriend "Daddy"!

While staying with their famous father recently, Marc and Jennifer's 3-year-old twins, Emme and Max, referred to J.Lo's 24-year-old backup dancer beau, Casper Smart, as "Daddy Casper," say sources. An enraged Marc immediately called Jennifer and blasted her, telling her that if she didn't fix the situation pronto, he was going to let the kids call his new girlfriend, 24-year-old Venezuelan model Shannon De Lima, "Mommy Shannon"!…

"Marc mockingly told Jennifer that if Casper wants to be called 'Daddy,' he needs to start acting like it and pay some of their children's expenses instead of just sponging off of her!

"Jennifer freaked out and told Marc he was childish, but she promised to correct the situation."
[From The National Enquirer, print edition, January 23, 2012]
Isn't that ripe that they're both dating 24 year-olds? Casper is paying expenses now, he's paying them out of the $10,000 a week allowance J.Lo gives him.
Kids that age often get names confused. This probably pisses off Marc immensely, but that doesn't mean the kids actually think of Casper as their dad. My son sometimes accidentally calls me "grandma" right after he's been hanging out with her. When he was around Lopez's twins' age, he called an older man who was babysitting him "opa" (grandpa in German) because he didn't know what else to call him. I explained it to him later. The thing that makes the difference, though, is that Casper and Jennifer encourage the kids to call him "Daddy Casper." Jennifer has only been going out with that man child a few weeks. She shouldn't have even introduced him to her kids yet, and having them call him "daddy" is just ridiculous. Marc has every right to be upset, but he's as much of an ass as J.Lo if he retaliates by having them call his latest girlfriend "mommy."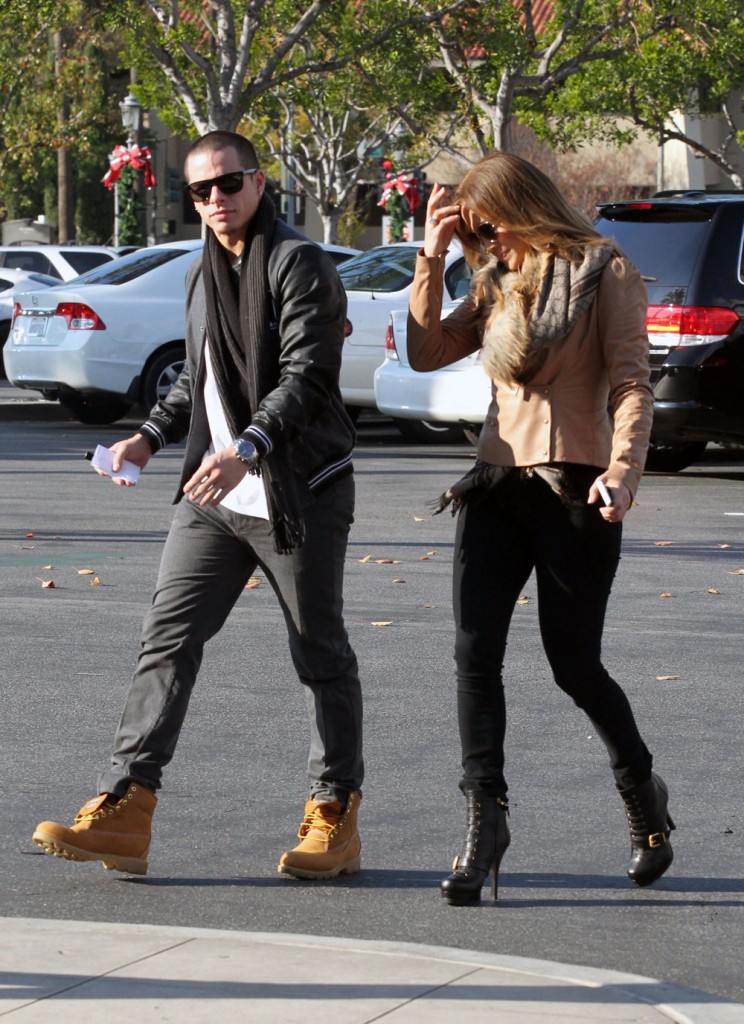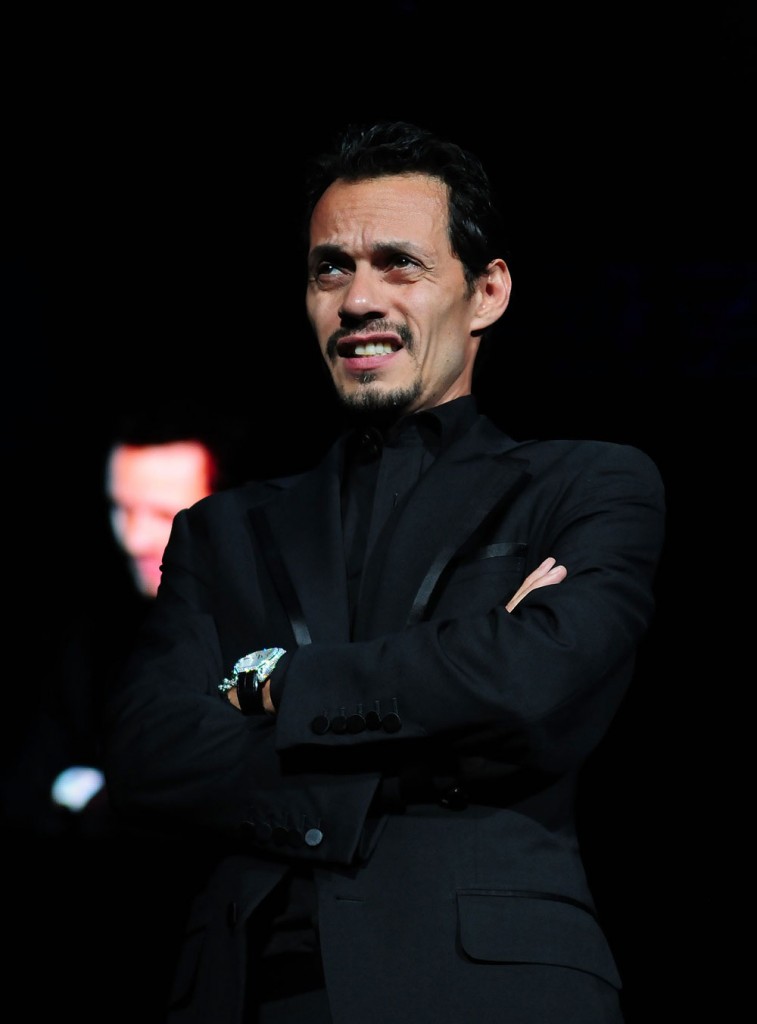 Jennifer Lopez is shown out with Max on 1-8-12. She's shown with Casper on 12-18-11. Credit: Fame. Marc is shown performing in Miami on 9-16-11. Credit: Johnny Louis/WENN.com