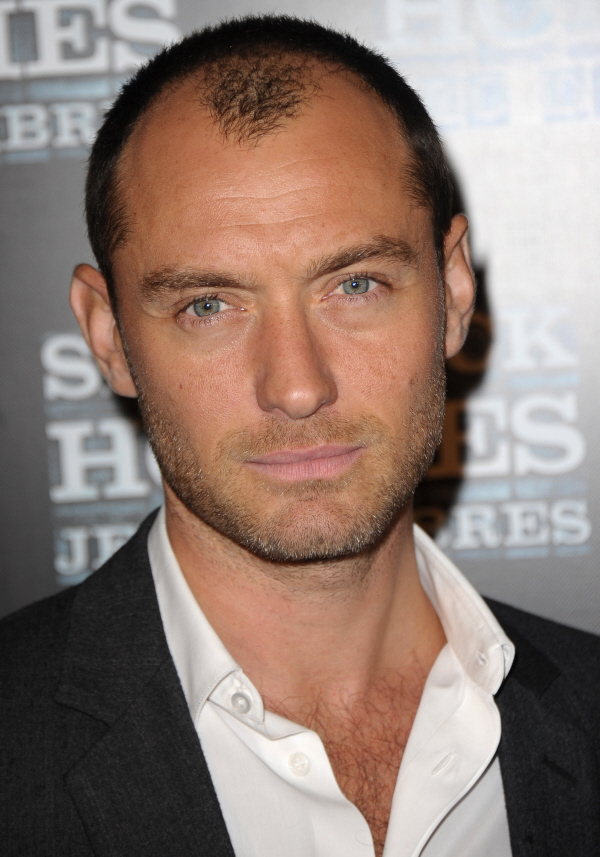 I've been following and covering Jude Law's mysterious hairline for several years now. I feel bad for the guy, because when he was in his 20s, he was so impossibly beautiful, and I think his hair situation bothers him. His hairline really started to go wonky… oh, maybe five or six years ago? And that's when some speculate that Jude began trying out hairplugs, with some mixed results that we detailed over the years. Maybe the plugs didn't take in the long run, or maybe Jude was just tired of living with his hair sham, because these are new photos of a newly balding Jude in Paris yesterday, where he was promoting Sherlock Holmes with Guy Richie. I'm completely in favor of dudes shaving their heads when they start to go bald, so I approve of this look for Jude. It makes him look older, sure. But I'd rather see a (formerly pretty) dude own his hairline.
He's been covering up with his trademark beanie cap for months. And finally, we are able to see why. Jude Law showed up for the Sherlock Holmes: Game of Shadows premiere in Paris last night displaying what looked like drastic hair loss.

Having refused to bare his head for months, even when pressed during interviews, Jude looked perfectly relaxed doing so last night, grinning alongside Sherlock director Guy Ritchie.

Jude meanwhile was only too happy to mingle with the throng of excited fans who turned up to see him, even appearing to suggest a photo opportunity with some. The 38-year-old has not been seen without a cap, beanie or smart hat since October, even sporting the look on the red carpet.

The award winning actor was quizzed on his unusual headgear on Graham Norton's chat show in December. Despite audience chants of 'off, off' the father-of-four refused to remove his woolly hat, claiming he had a terrible hairstyle which he has to keep for his latest film role.

'I've been scalped for my new film and I've got had the most heinous hair cut you have ever seen,' he explained. 'You'll see it in a cinema next year.'

The actor has previously denied ever taking measures to tackle his receding hairline, following speculation that he has resorted to implants.
[From The Mail]
Yeah, I would still hit it. I can feel Jude impregnating me with his eyes as we speak. Sure, he was beautiful when he was 25 – WHO WASN'T?!?! I'd much rather knock boots with a dude who is in a place in his life where he just accepts that he's not longer "the pretty boy."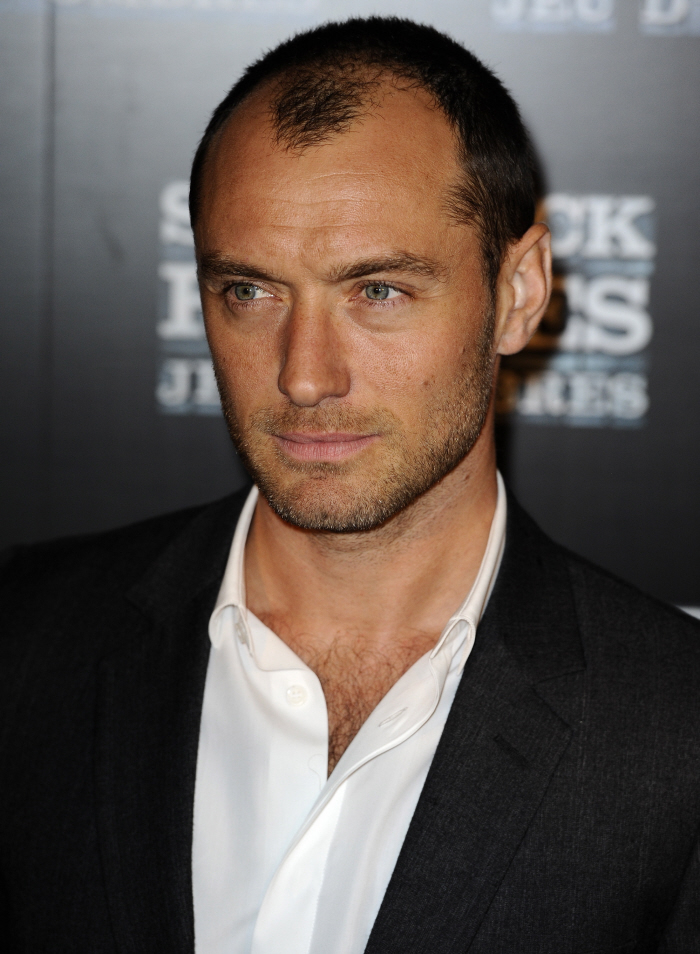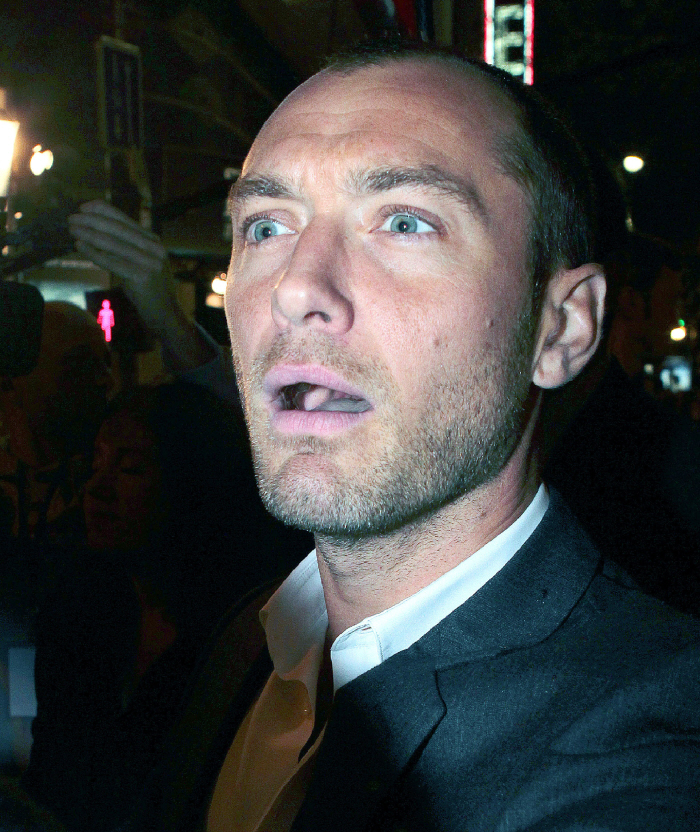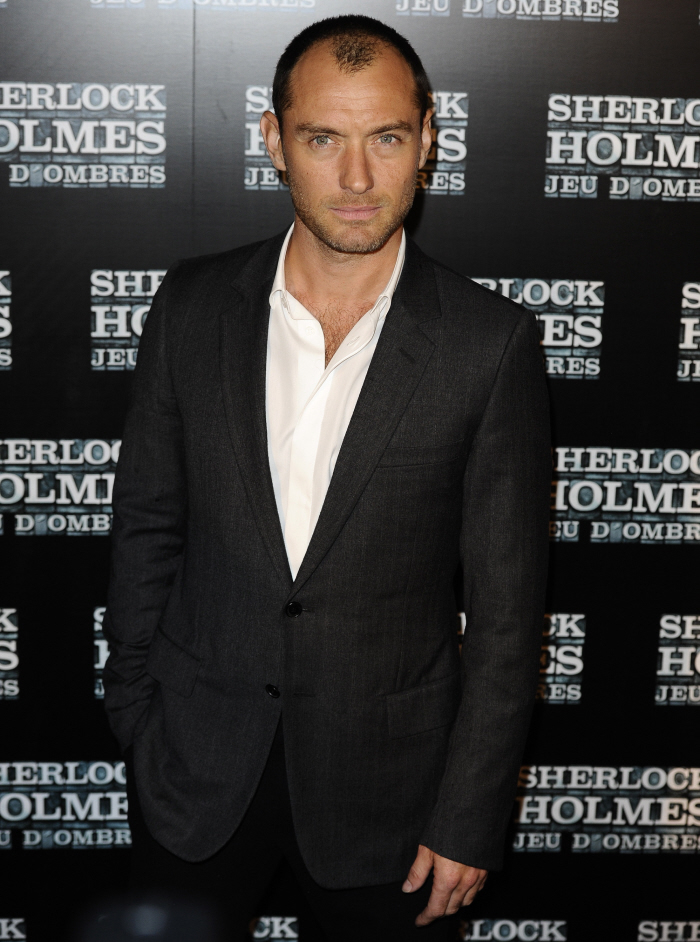 Photos courtesy of WENN.