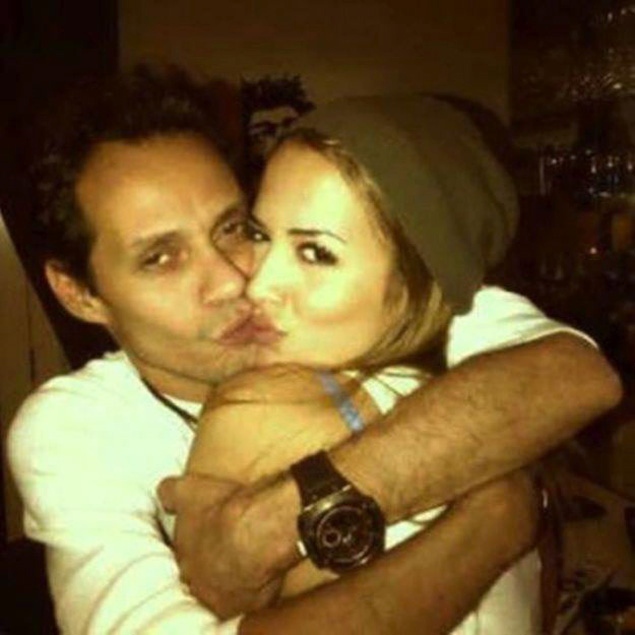 For all you can say about how Jennifer Lopez jumps from one serious relationship to the next, her estranged husband isn't taking his time in his currently relationship. Right after we saw a flurry of photos of J.Lo out with her new boyfriend, 24 year-old backup dancer Casper Smart, Marc was posting messages on Twitter and Facebook to make sure we knew about his new 24 year-old girlfriend, a Brazilian model named Shannon De Lima. Well now there's news that Marc got someink for De Lima to seal the deal. He calls her his Statue of Liberty, so he had a Statue of Liberty inked inside his right wrist, which is where he previously had a tattoo for J.Lo. So smart.
Some say it in love letters, others in poetry.

Marc Anthony, however, opts to say it in ink of a different kind – etched permanently onto his skin.

The singer, 43, currently sports a new tattoo he got in honor of his new flame, Venezuelan model Shannon De Lima, on New Year's Eve in Miami, according to TMZ.

The tattoo, of the Statue of Liberty inked onto the inside of his right wrist, is a direct reference to the 24-year-old beauty, whom he calls his "Statue of Liberty" – a nickname he gave her for "freeing" him of his past relationships, sources told the site.

Anthony very publicly split with wife Jennifer Lopez this past summer after seven years of marriage. The couple have two children together, twins Max and Emme.

The singer's children from previous relationships, however, thus far approve of dad's new relationship.

"To all my followers and everybody on twitter follow 2012 best couple and for many more years to come @MarcAnthony and @Shadelima !!!!" his son Chase Muniz wrote earlier this month.

Anthony and his 17-year-old daughter Ariana even decided to get unspecified matching tattoos on New Year's Eve, replacing the "Jennifer" tattoo that used to cover his right wrist.

Lopez and Anthony will continue to work together on talent competition "Q'Viva! The Chosen" despite their split, and the couple opened up about their new relationship dynamic in a recent screening of the premiere episode, with Lopez calling it "very Sonny and Cher after divorce."

Added Anthony: "Marriage is one chapter, kids are another."
[From The NY Daily News]
I can't really tell from the way this story is worded on TMZ or The Daily News if Marc covered up his J.Lo tattoo with the Statue of Liberty tattoo. It sounds like he got another tattoo to cover up the J.Lo one and then added this Statue of Liberty tat in that same area. When is it ever a good idea to get a tattoo for a lover? I understand getting tattoos for your kids, parents or blood relations, but even for a spouse it seems misguided. Marc has been with this model a few weeks tops unless he was cheating with her and she was his jumpoff. Even if that's the case, it's supremely dumb to get a tattoo for her. At least he's getting a symbol instead of her name, but he's going to have to look at that thing every day for the rest of his life barring another tattoo covering it up or laser surgery. I could see maybe getting a tattoo for a girlfriend or boyfriend in a discreet spot that you don't have to see all the time, but when it's on your wrist it's going to remind you of them constantly even after the breakup.
Marc and J.Lo really were perfect for each other. They're both so stupid when they're in love. Or maybe Marc still loves J.Lo and is trying to make her jealous. Given their dynamic recently that could be the case.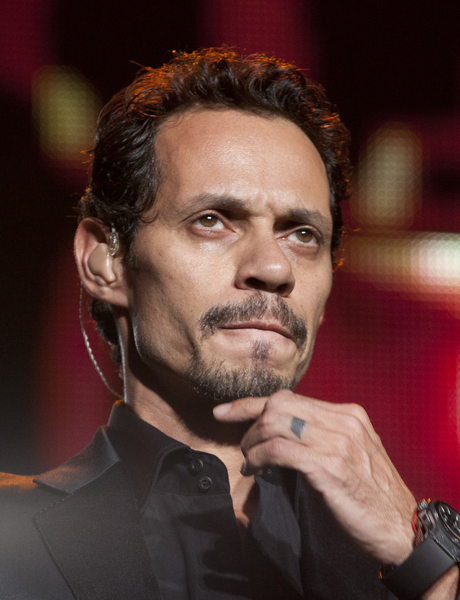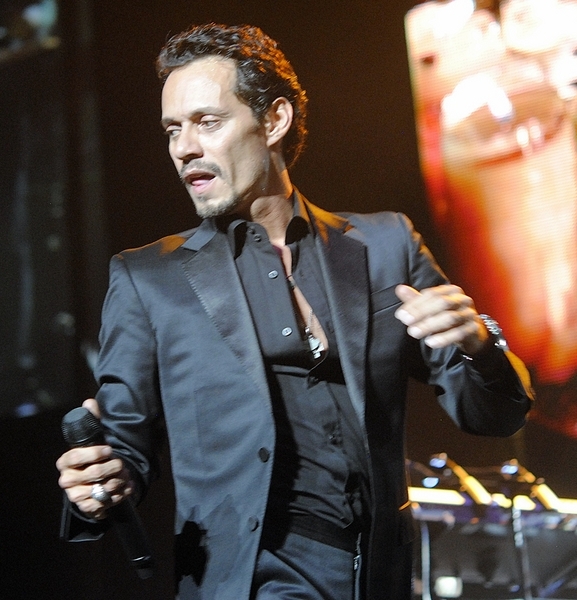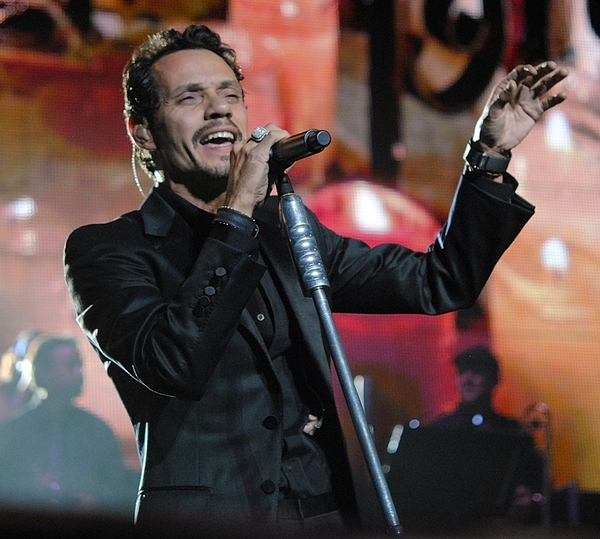 Marc Anthony is shown on 9-9-11 performing at The Meadowlands. Credit: Janet Mayer / PR Photos