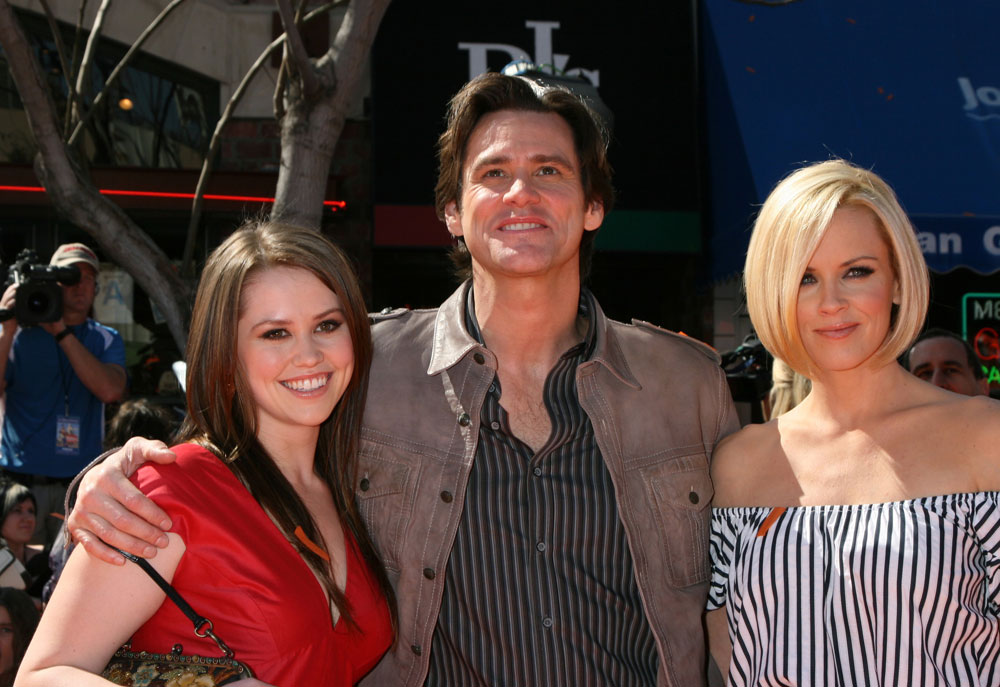 On Sunday's episode of "American" Idol, Jim Carrey's 24 year-old daughter, Jane, was shown auditioning and being advanced to Hollywood week. Jane seemed genuine about pursuing a singing career on her own merits, but the show definitely played up the fact that she had a famous father. They showed photos of Jane with her dad and she shared what it was like growing up with him. She had a decent singing voice, but it's doubtful that she would have been promoted to the second round just based on her talent alone. Well a new report on Radar online suggests that not only was Jane (perhaps unfairly) advanced, she wasn't treated the same as all the other hopefuls either. She did have to camp out and wait in line at all and just made an appointment to sing and showed up.
Unlike the rest of the contestants who camp out for days in the hope of trying to convince the judges that they have what it takes, Jane got special treatment.

"She didn't have to sleep outside and wait for hours hoping to audition like everyone else," a source exclusively told RadarOnline.com. "She basically had an appointment and showed up!"

The source said they doubted if the judges knew about the special treatment Jane was given, but the show gave her the VIP service.

"Her audition was pre-arranged with the producers. She did not wait and line up for hours or days outside – she had a time, she showed up and went in," the source said…

According to the source, the last name clearly helped this time: "American Idol always says they don't give everyone favors, but this time they did for Jane."
[From Radar Online]
I don't really have an investment in this story, it just seems typical to me that Idol would do this for a celebrity's daughter. If I had ever waited in line to be on that show, or if I had a good friend who had waited days for a chance to appear, I would be supremely pissed off. So many contestants are coming from extremely rough conditions and have to go through hardships and lose wages at hourly jobs just to get to Idol. The story this year of the girl who lived in a tent particularly touched me. Here we have a millionaire celebrity's daughter who claims that she's waitressed, but who, let's face it, has probably never had to worry about money in her life. She gets whisked right in and moved on while so many other contestants don't get that chance. As genuine and down to earth as Jane came across, she's probably used to that type of treatment and doesn't see anything wrong with it.
Here's Jane's audition if you missed it the first time: