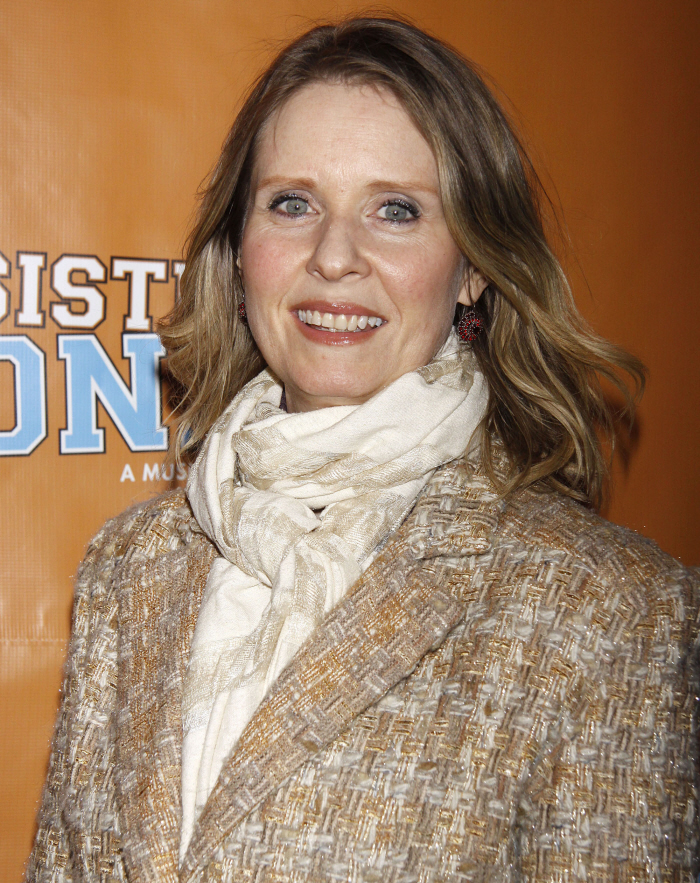 Cynthia Nixon gave a surprisingly intimate interview to The New York Times a few days ago. Do you know how much I like Cynthia? She's awesome. I would love her alone for her commitment to public education, but whenever I read one of her increasingly rare interviews, I like her even more. Anyway, you can read the full NYT piece here – Cynthia talks at length about her experiences as a child actor, how she transitioned into an adult actor, her stage work and finally, her lesbianism… or bisexuality? Cynthia has had long-term relationships with both men and women, and Cynthia considers herself a lesbian by choice. Here are some highlights:
Getting Sex & the City at the age of 30: "Nobody ever really thought of me as sexy, right?" she said wryly when we sat down earlier to talk. "They thought of me as smart and quirky. For a while I was waifish, and then I was smart and quirky, and then when I was like 30 I was cast in 'Sex and the City.' Thirty seems young to me now, but at the time 30 seemed to be kind of getting old, so it was this amazing confluence of events where I, who had never really exercised, never really worn heels, was in this thing that was about sex and grooming and your body. I might have just gone from waifs to old ladies, but I had my bombshell period in there, my unexpected bombshell period."

Kids: Nixon is a mother herself; her two oldest children are Samantha, 15, and Charlie, 9. Their father is Daniel Mozes, a classmate of Nixon's at Hunter College High School, where he now teaches English. The couple never married and split in 2003. As Nixon has grown older, she has allowed herself to start coloring outside the lines. A year after splitting with Mozes, she began a relationship with Christine Marinoni, now 44, whom she met while campaigning to increase financing for New York City public schools. With the help of a male friend Nixon will not identify, Marinoni conceived a child. She gave birth to their son, Max Ellington Nixon-Marinoni, on Feb. 7, 2011.

Her mid-life change to lesbianism: "I gave a speech recently, an empowerment speech to a gay audience, and it included the line 'I've been straight and I've been gay, and gay is better.' And they tried to get me to change it, because they said it implies that homosexuality can be a choice. And for me, it is a choice. I understand that for many people it's not, but for me it's a choice, and you don't get to define my gayness for me. A certain section of our community is very concerned that it not be seen as a choice, because if it's a choice, then we could opt out. I say it doesn't matter if we flew here or we swam here, it matters that we are here and we are one group and let us stop trying to make a litmus test for who is considered gay and who is not." Her face was red and her arms were waving. "As you can tell," she said, "I am very annoyed about this issue. Why can't it be a choice? Why is that any less legitimate? It seems we're just ceding this point to bigots who are demanding it, and I don't think that they should define the terms of the debate. I also feel like people think I was walking around in a cloud and didn't realize I was gay, which I find really offensive. I find it offensive to me, but I also find it offensive to all the men I've been out with."
[From The New York Times]
CB pointed out that Cynthia might be in the middle of the Kinsey scale, which means that her sexuality can easily go from men to women, and that people on the far ends of the Kinsey scale don't have a choice when it comes to sex of their partners. That could be the case with Cynthia – she could just be one of those people who are like, "I just fall in love with whomever I fall in love with, men, women, no matter."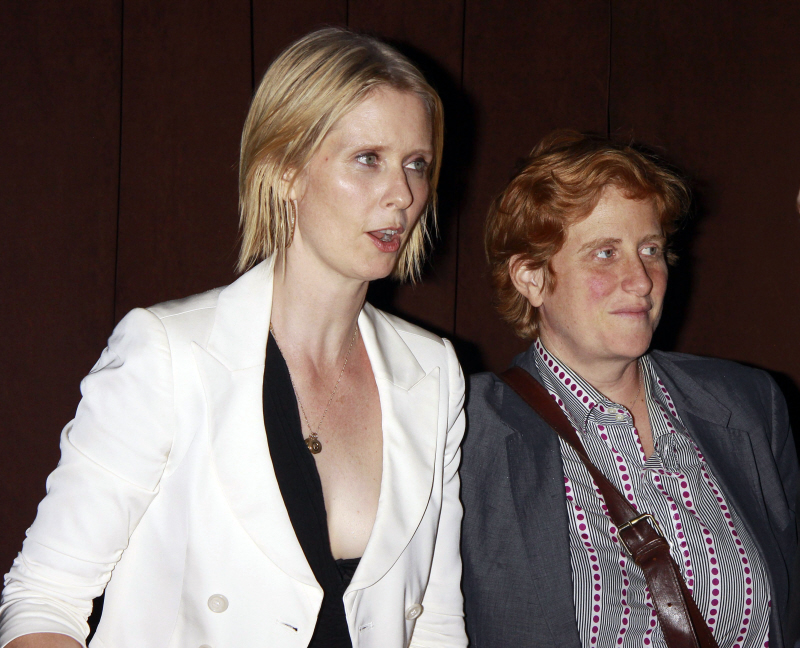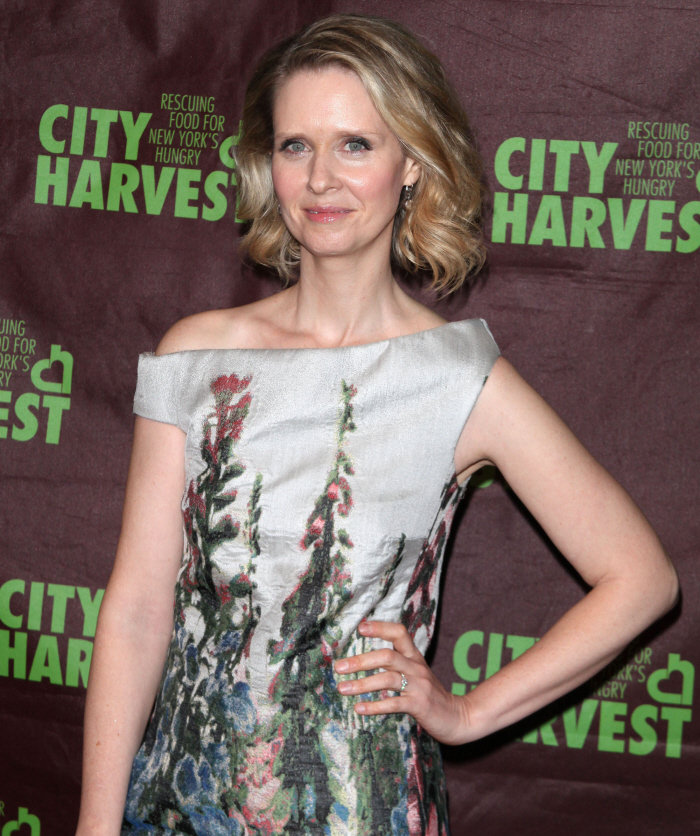 Photos courtesy of WENN.