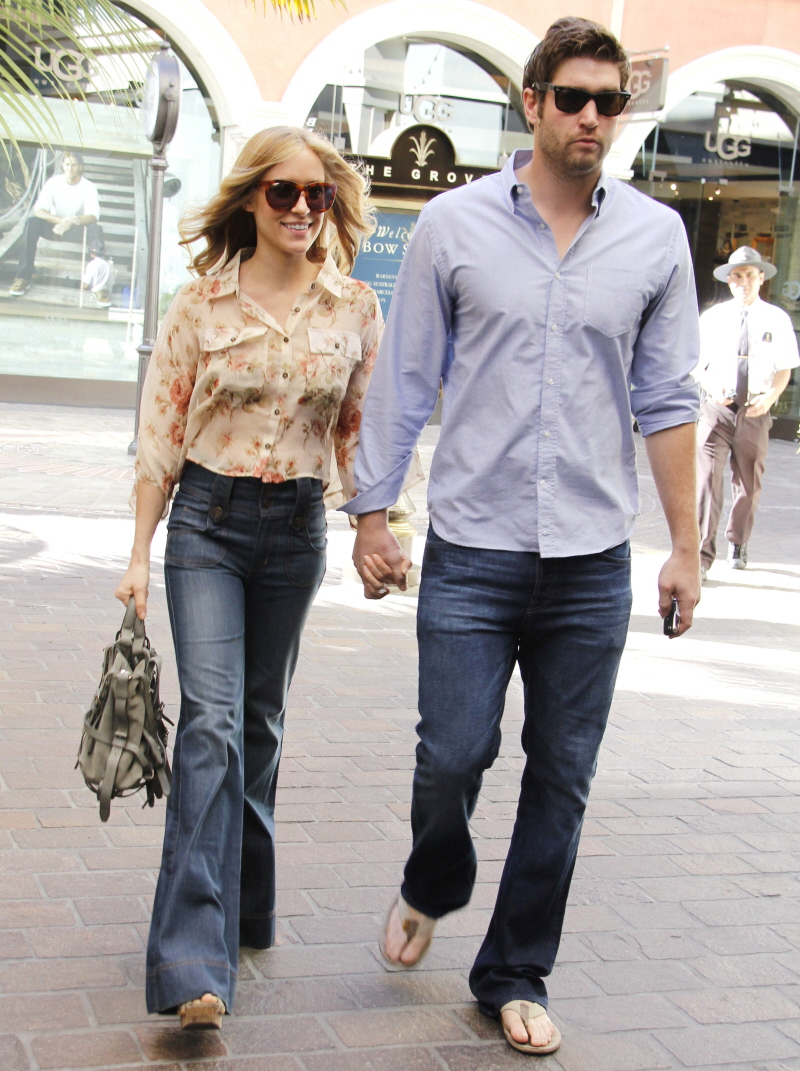 Let's just cover all of this Kristin Cavallari stuff right now. I know I'm days late getting to this, and I have two excuses. One, I was sick as a dog with one of the worst stomach flus I've ever had in my life, and two, Kristin Cavallari is barely a celebrity. In her mind, she's like Kim Kardashian or something, some kind of mega-famous reality superstar and everyone pays attention to her comings and goings. At least, that's how she puts herself out there in my mind. Anyway, these are some new photos of Kristin and her on-again fiancé Jay Cutler. After Jay dumped her shortly before their wedding, Kristin ran around, making sure everyone knew that he was a terrible monster and she was just a poor little victim. And then something happened, and they got back together. Why? Don't know.
Here's what I do know – very soon after Jay and Kristin got back together, Kristin made sure she had this thing locked down by getting pregnant in a hurry. Us Weekly initially reported Kristin's pregnancy on Monday, with sources (Kristin herself) telling the mag, "She is really happy. She is in the early stages, but she can't wait to be a mom. They have just bought a house in Tennessee and can't wait to start their family." Kristin and Jay both confirmed the news too. And then TMZ reported this:
If you were surprised to hear Kristin Cavallari was pregnant with Jay Cutler's baby, you're not the only one — the couple themselves were shocked by the news … TMZ has learned.

Jay and Kristin announced yesterday they were with child — following a crazy few months where they broke off their engagement, only to announce it was back on.

Sources close to the couple tell TMZ, K&Jay had discussed the possibility of kids — but planned to start cranking 'em out in a few years … not any time soon.

But shocking as it was, we're told they're thrilled with the news … renewing their commitment more than ever to making their relationship work.

If Jay wasn't locked down before, he sure is now.
[From TMZ]
Sure. I'm positive Jay was surprised. I'm sure Kristin just accidentally went off her birth control or whatever. In any case, it seems like Kristin sure got the news out fast, didn't she? She's not even showing – I bet she's not even two months along. Well played, Kristin?
But that's not all – Jay also took to Twitter to defend his new baby-mama, telling the world, "We couldn't be more excited. We don't usually comment on our relationship but for the record I never broke up with Kristin. Its unfortunate some people are saying hurtful things during such a joyous moment in our life." Ah, right. That's why Kristin was running around to People and Us Weekly, positioning stories about herself after she was dumped. Because she wasn't dumped at all! It all makes sense now, Jay!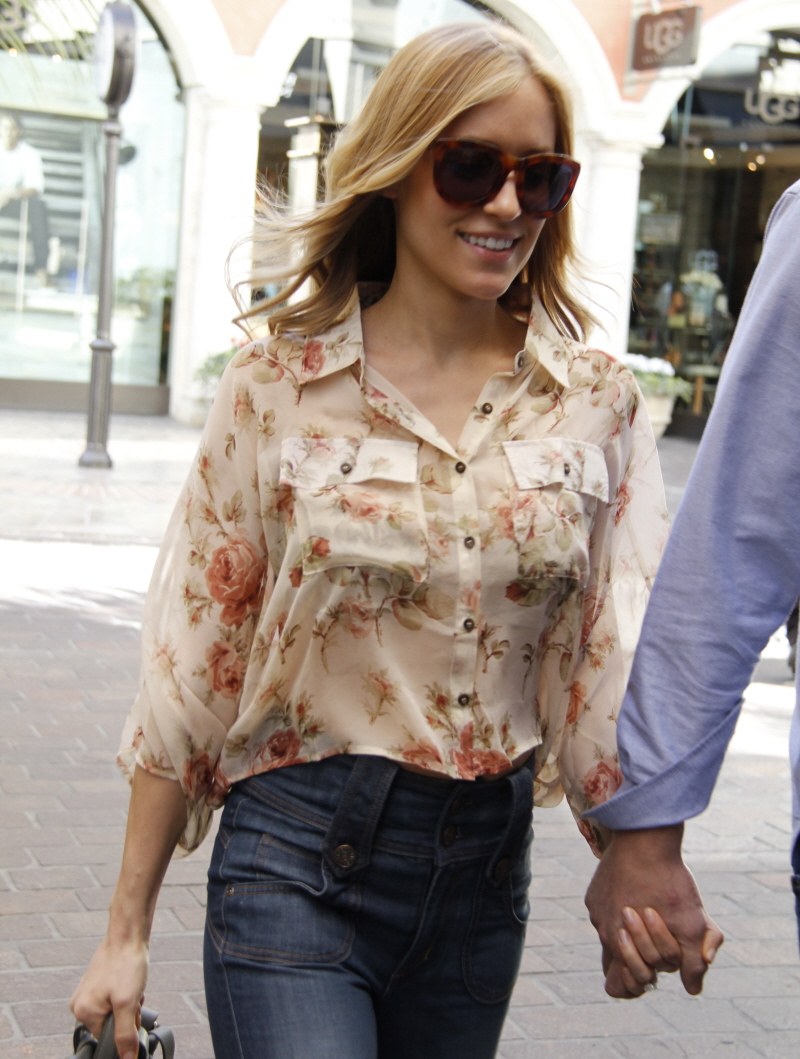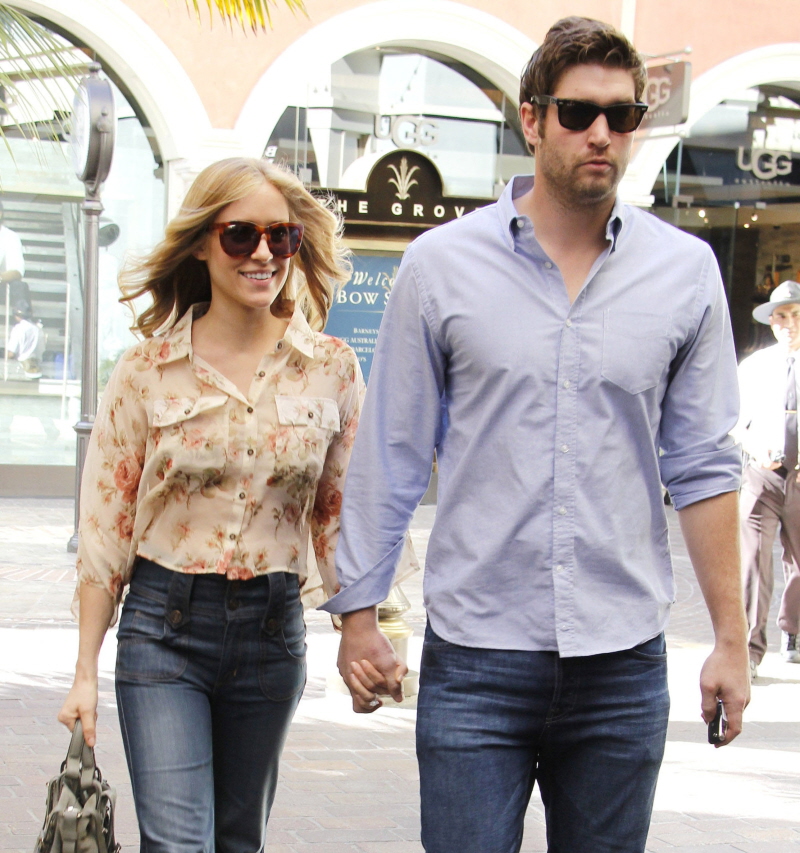 Photos courtesy of Fame.