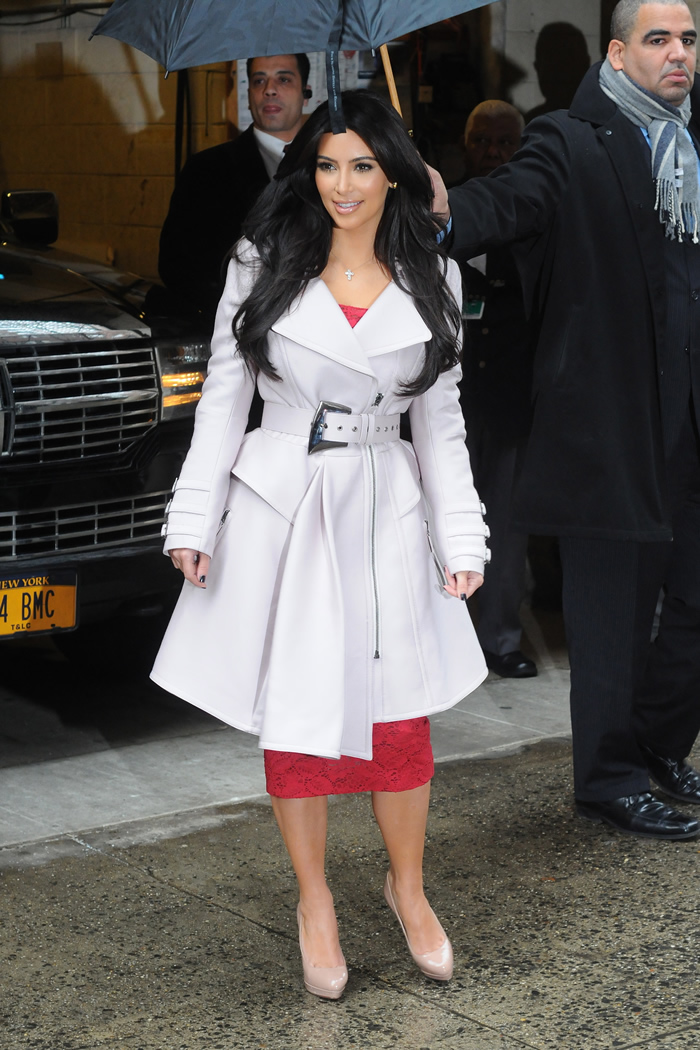 Call it a necessary price of fame for rising sports stars, but poor Tim Tebow has been unwittingly fixed up by the tabloids with increasing frequency. Last we heard, the poor guy was dealing with a special invite from Katy Perry's parents to speak at their church and also start dating their wayward daughter, who could really use a nice Christian boy after that dodgy Russell Brand. Most of you found the idea pretty hilarious and pretty unlikely in terms of a match, but it sure was an entertaining prospect, right?
But wait. It gets even better. Now, Kim Kardashian has reportedly set her sights on poor Tim and reportedly has a major crush on the guy. Never mind that Tim is a devout Christian and a virgin who is saving himself for marriage, and Kim is a devout narcissist who only believes in the almighty dollar and has starred in her very own "adult film." None of that matters at all to her because Kim is shopping for a new boyfriend (translation: "co-star"), and she thinks that Tim is the ideal hottie to fill the opening (translation: "He'd be great for ratings."). Fortunately, Tim has laughed off the possibility of dating a Kardashian. With that, he'll probably capture several new fans:
Kim Kardashian hopes to hitch her falling star to America's hottest athlete, Denver Broncos quarterback Tim Tebow — but he doesn't want anything to do with her!

Sources say that Kim has been telling pals she wants to land a date with the devout Christian football sensation, who made national headlines for miraculously leading his mediocre team to the NFL playoffs.

"Kim has a big crush on Tim," a friend confided. "She says he's not only very handsome but seems like a guy with really strong values."

But it's more than just infatuation for Kim, 31. Even though she has her own money, pals claim she's also seeing dollar signs in the 24-year-old hunk! The once red-hot reality star's popularity has tanked recently, particularly after her sudden separation from pro basketball player Kris Humphries after just 72 days of marriage.

Since then, ratings for her flagship reality show, "Keeping Up with the Kardashians," are down 14 percent. The buxom brunette has also lost endorsement deals, and her paid public appearances, which have netted up to $600,000 apiece, are dropping off at a rapid pace.

"Kim needs to rehab her image to get her career revved up again," explained another source. "Dating someone like Tim Tebow would certainly do the trick."

But even her family is telling her not to hold her breath.

"Tim's been made aware of Kim's crush, and although flattered, he's not interested," said a source.

"He's an avowed virgin who's saving himself for marriage and is looking for a woman with similar values, not someone with two failed marriages AND a sex tape in her past!"
[From Enquirer, print edition, February 6. 2012]
Since when has Kim ever been interested in "really strong values"? The really funny thing about this though is that Kim is such an entitled princess that she thinks any sports star would be jumping to date her. Unfortunately for her, Tebow has standards that she could never hope to meet. Of course, his standards are a bit unconventional and pretty outdated in today's world, but if they mean that he rejects Kim Kardashian's famewhorey ways, then I can't argue with that at all.
Just as a refresher, here's a clip of that press conference where a journalist asks Tim about "saving himself." It makes me giggle every time I watch it.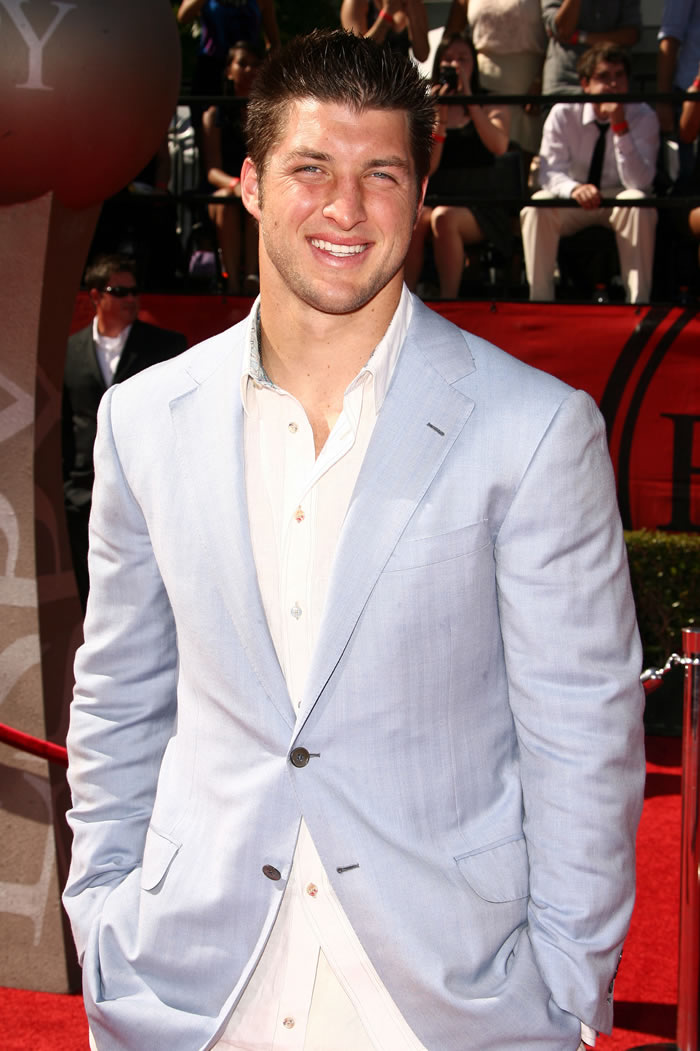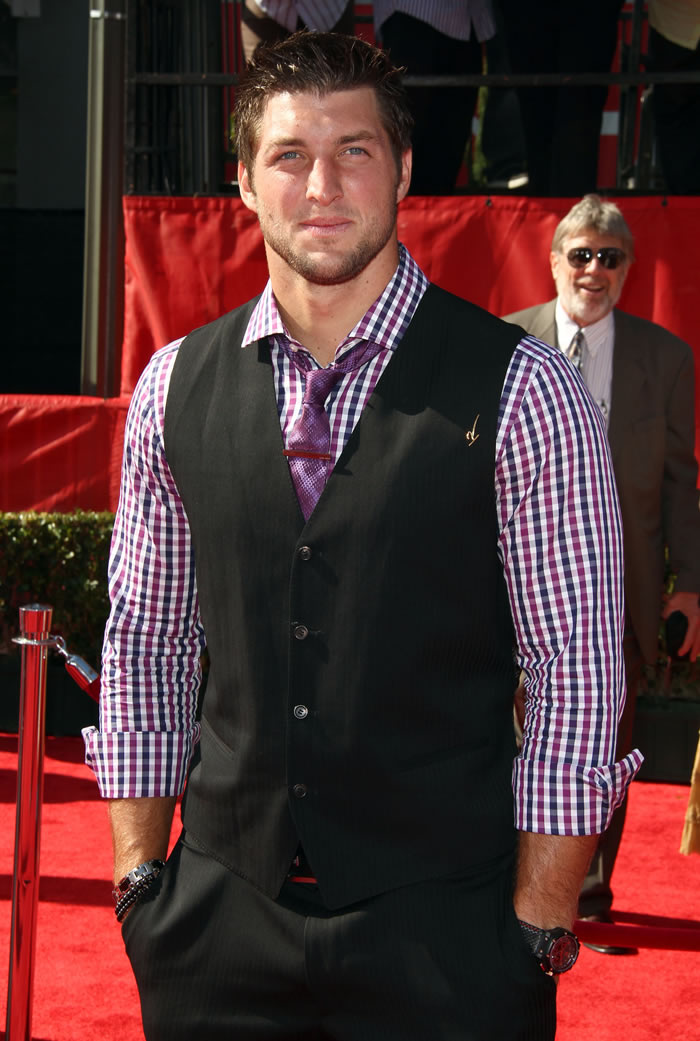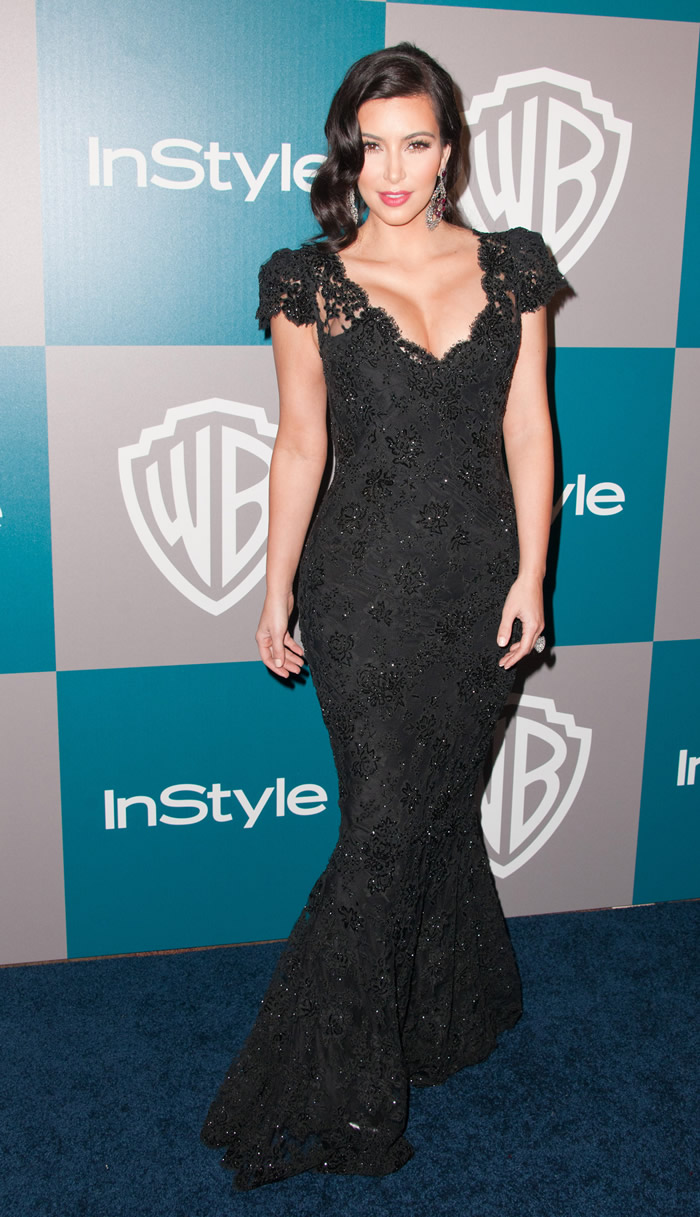 Photos courtesy of Fame/Flynet and WENN