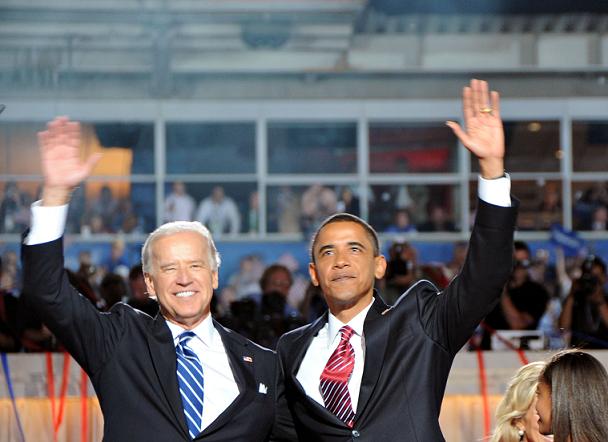 Tuesday night was an incredibly emotional evening for many Americans. Knowing you are witnessing history is a deeply profound feeling – especially when it's such a needed change. I was truly touched to see the joy on people's faces, as well as the deep displays of emotion.
Several celebs have said how excited and happy they were to watch Obama being declared the next president of the United States. Both Diddy and Beyonce said they cried that night – and I'm sure they're one of millions.
Mr. Bad Boy himself, Sean 'Diddy' Combs, could not keep it together when Barack Obama was announced President-elect Tuesday night. "I was straight up crying," he confesses. "I was with my kids. It was a beautiful thing. I just thank God my prayers were answered." A greater gift? It happened on his 39th birthday.

"I don't know why God blessed me by having my birthday [on Nov. 4], but we're here to celebrate 80 percent of Obama being elected and 20 percent my birthday," Diddy told reporters Wednesday night at a celebration sponsored by Ciroc Vodka at Mansion nightclub in New York.

[Beyonce] Knowles watched the election results at home with friends and family – while wearing a blue suit and tie with matching red, white and blue stilettos. "I've never been so patriotic!" she said. And, like Diddy, she was moved to tears. "I fell asleep crying and smiling at the same time … I woke up with mascara running and a smile on my face!"

Should Obama require her services, the singer is game: "Whatever they want – if they need me to volunteer, they need me to sing, I'm there and I'm ready." But what is most important, Knowles said, is that the newly elected president has provided inspiration for African Americans.

"My nephew, who is 4, when we say, 'You can do whatever, you can be whatever,' it's not cliche," she explained.
[From People]
I heard a lot of people echoing that sentiment: that it was very powerful to be able to say to their children, "Anyone can grow up to be the president" and it was true. I think I was most moved by Jesse Jackson. He was clearly deeply overcome with emotion and was shown weeping in Grant Park throughout the night.
Tuesday's election was the second most watched TV event this year – with the Super Bowl being the first. 40 percent of American households tuned in. The general public seemed to be much more involved and passionate in this election than in many others in recent years. The Huffington Post has some great pictures of people's emotional reactions on Tuesday night.
Thanks to everyone who voted.