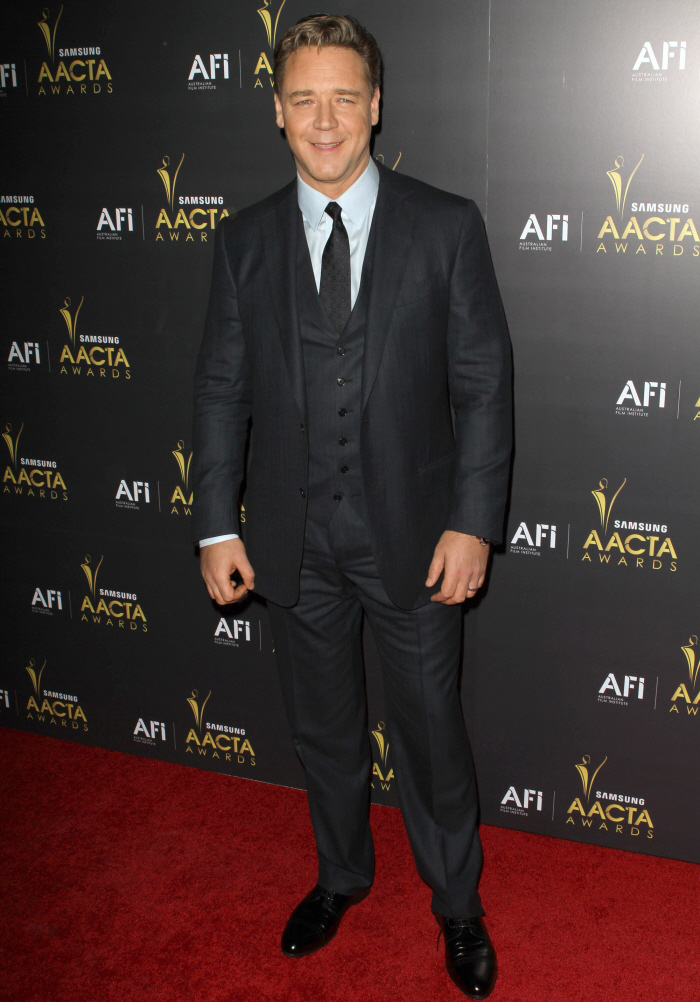 Do you know how hot I used to be for Russell Crowe? This was back before Gladiator even came out. I was hot for Russell when I saw LA Confidential. BUD WHITE!!! God, I love that movie. And Big Russ was super-hot in it, in a man's man kind of way, but he was also vulnerable and interesting, like a young Marlon Brando. Then of course came Gladiator, and every lady in the world wanted to ride his jock. And then he gained some weight and barely worked, and when he did work, his girth (and not the good girth) was always a topic of conversation.
Well, Russell has lost the weight – these are new photos of Not-So-Big Russ at the Australian Academy of Cinema and Television Arts Awards on Friday, in LA. I haven't seen new photos of Crowe in months and months, it feels like. He looks… good? But maybe not? I don't know, I can't decide. I had gotten so used to seeing the bigger Russell, to the point where I kind of liked the extra meat on him. Plus, I think his skin looks weird, like he overdid the foundation. Basically, I'm glad that he's trying out a maybe healthier lifestyle/diet, but he also looks a bit sickly to me now.
So, here are the questions: would you still hit it? Would you have ever hit it? Would you be more likely to hit it now, or back when he was in the midst of a love affair with ice cream?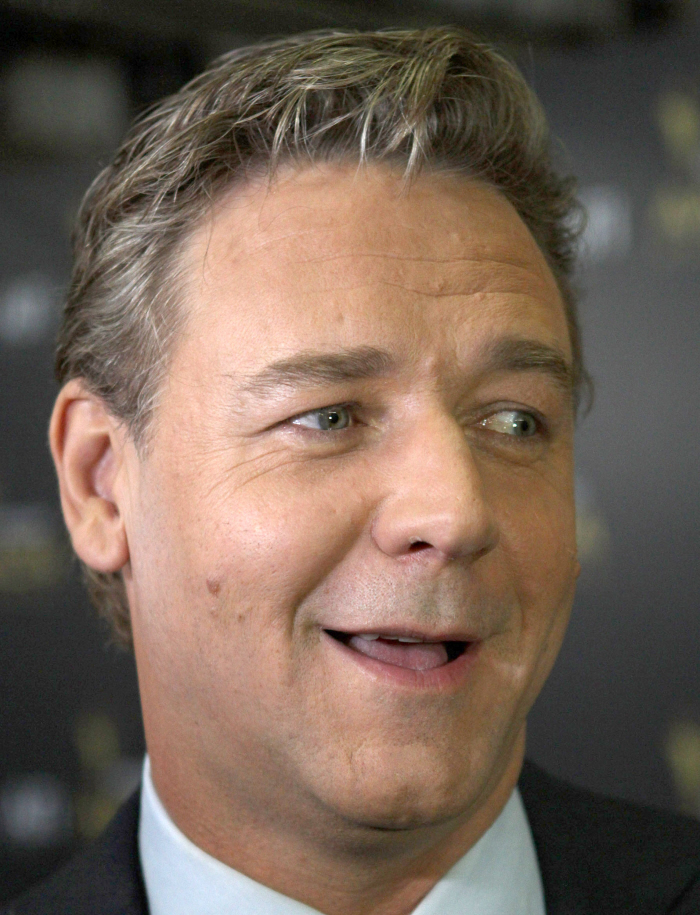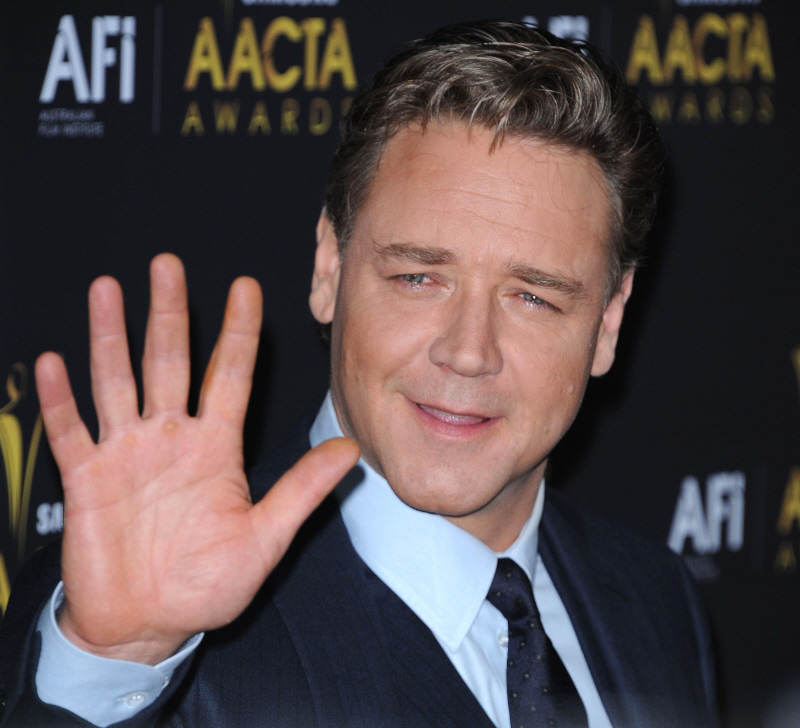 Oh, and in case you miss seeing a random, beefy, hairy Australian, I threw in a photo of Joel Edgerton at the same event. He's been hit with Russell Crowe Syndrome – hard. I hope it's for a role?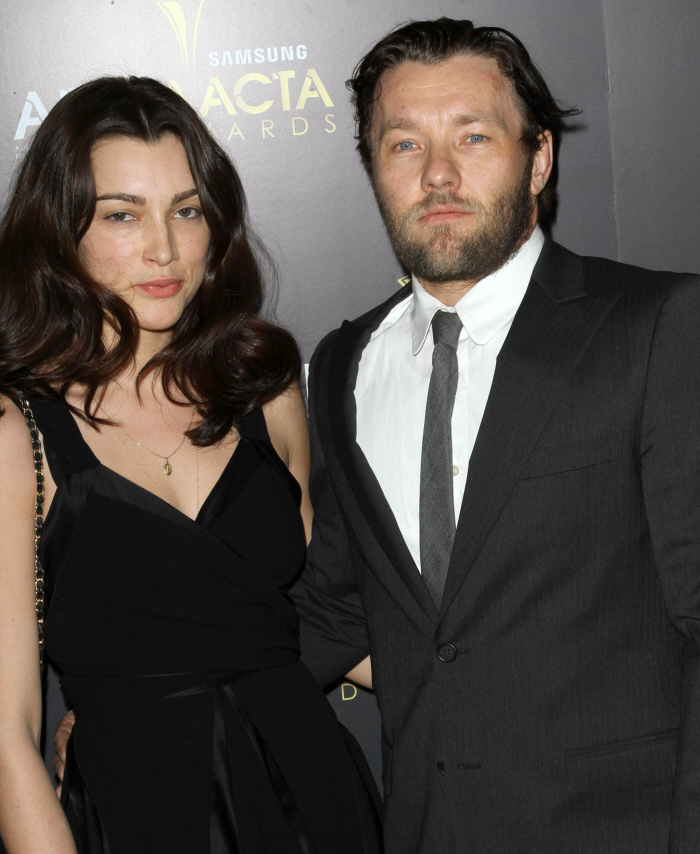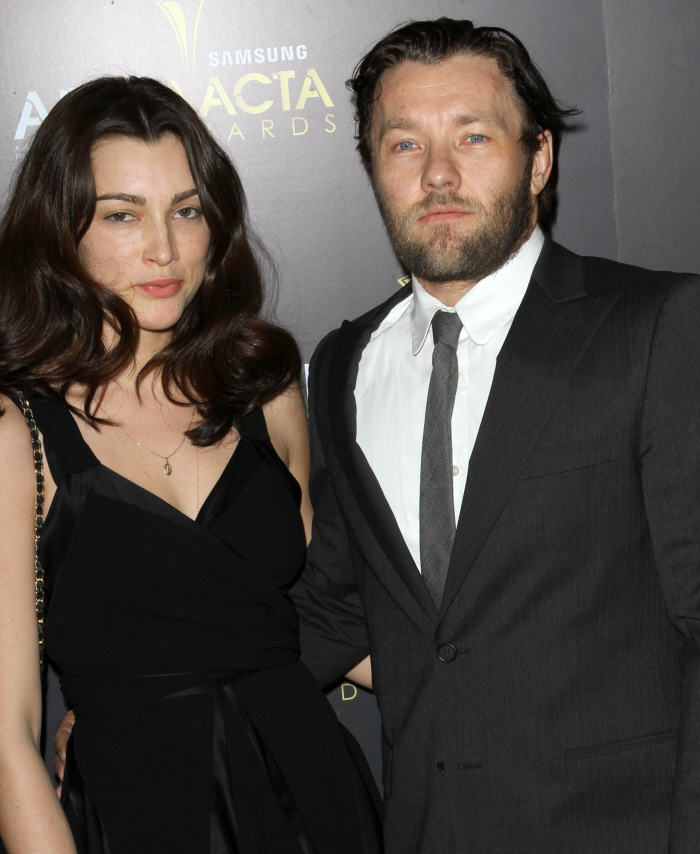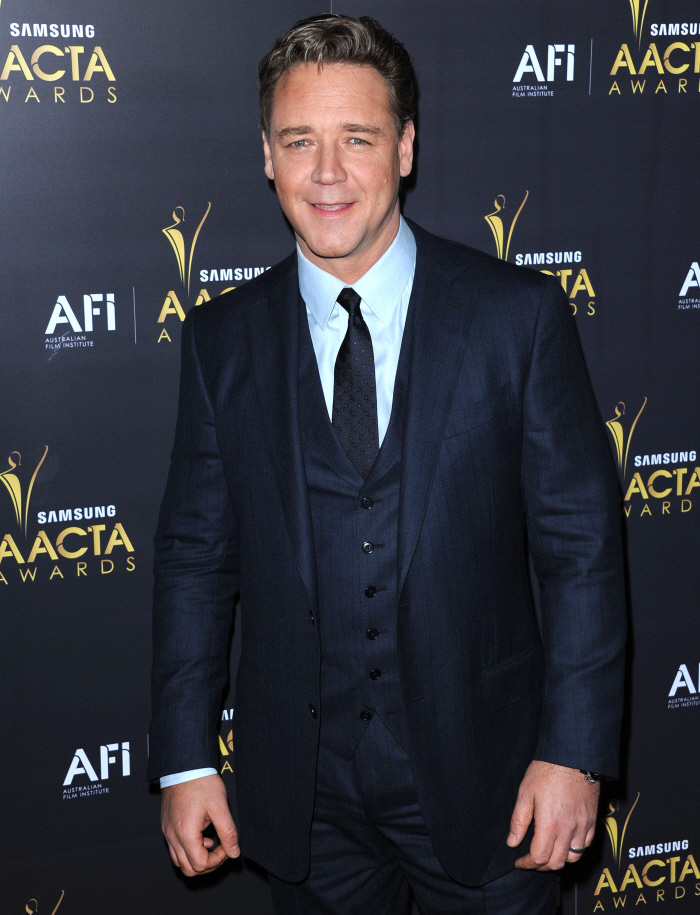 Photos courtesy of Fame/Flynet, WENN.