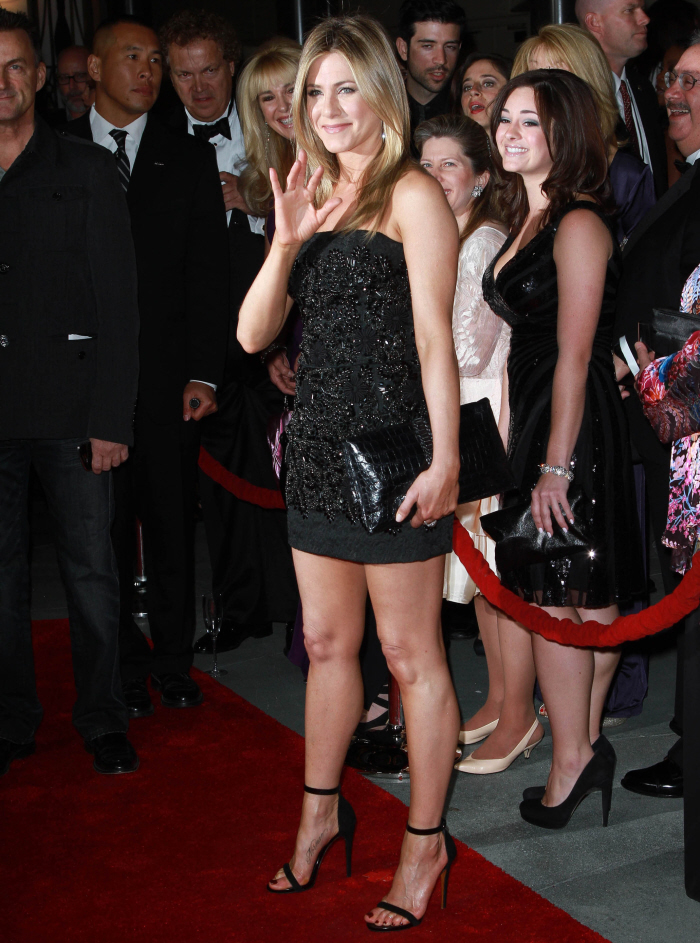 Finally! Here are new photos of Jennifer Aniston at last night's Directors Guild Awards in LA. Aniston was there as one of the nominated directors/producers of Five, the Lifetime movie she did with a group of women – incidentally, she lost in her category. Anyway, Aniston wore this Dolce & Gabbana minidress which… looks like the same kind of LBD she always wears. I'm guessing this is a new piece, but I'm also guessing she has at least two dozen versions of this dress already in her closet. So, it's a little big boring.
Shall we talk about the fact that she has no baby bump that I can see? There's nothing noticeable in her mid-section, so that whole "she's six months pregnant!" claim really was BS. That being said, Aniston does look like she's gained a little weight. Maybe it's because she quit smoking, or maybe she's just stopped obsessively working out since she got with Justin, I don't know. But look at her legs – and you can even see the slight weight gain in her face and in her arms. She's just not as "toned" as she usually is. Which is fine, I'm glad that she looks more relaxed and she seems less obsessed with keeping her body ridiculously fit. She looks happy about it too.
She seems to have walked the red carpet solo, but Justin Theroux was there to support his girl – go here to see photos of Aniston and Theroux inside the DGA event. They look genuinely happy together, and I suspect all of the tabloid stories about their constant fighting are BS as well (but I've always thought that). When will they walk a red carpet for the first together? At the premiere of Wanderlust? Or at the Oscars?
By the way, am I the only one who thinks there's something off/weird/different about Aniston's face? I can't put my finger on it though – what's different?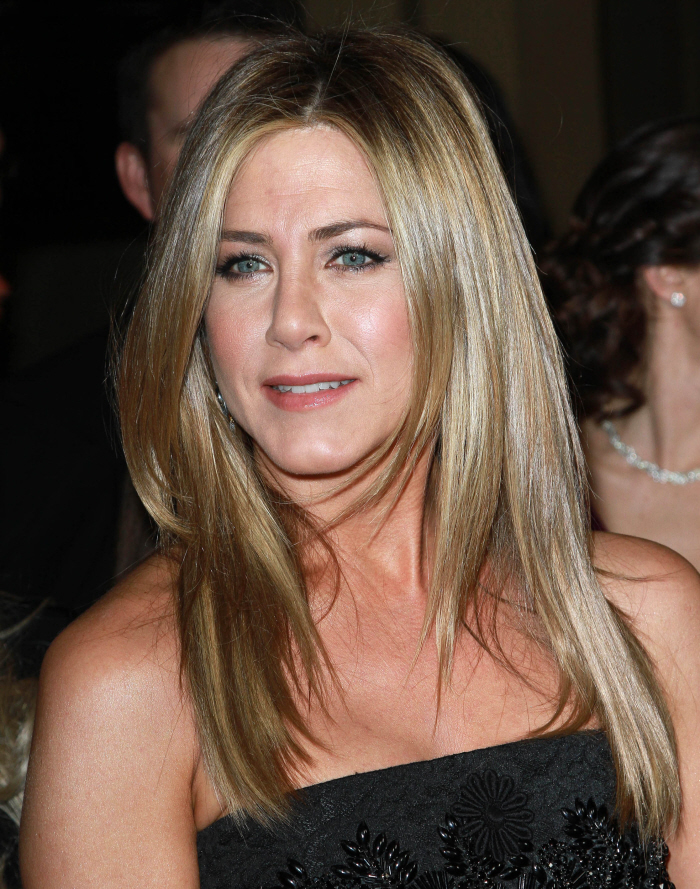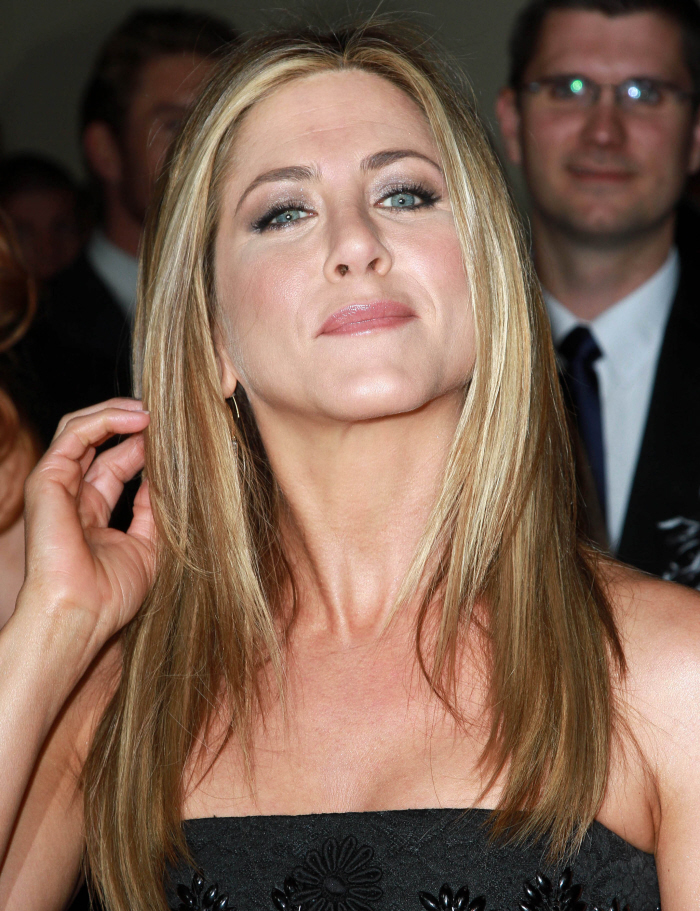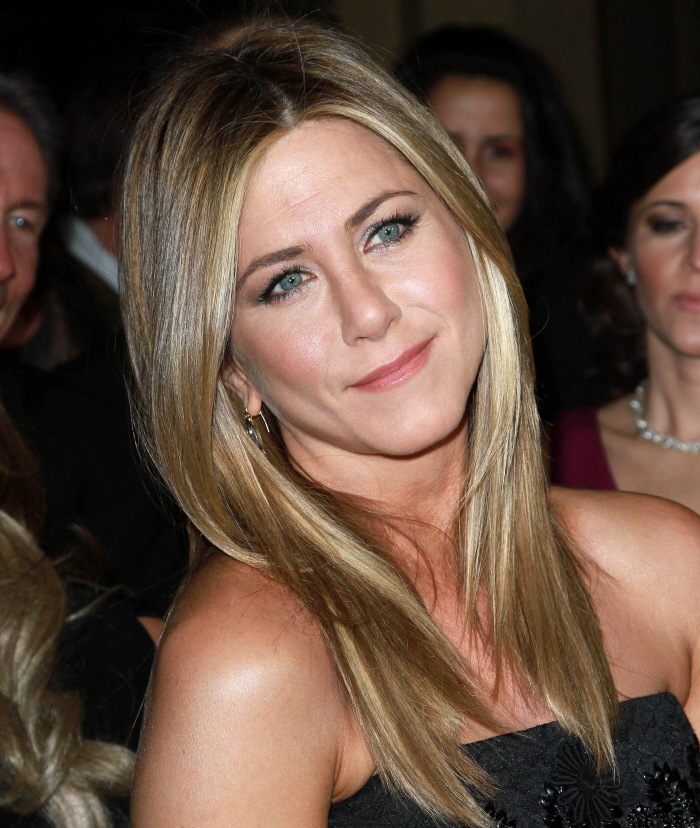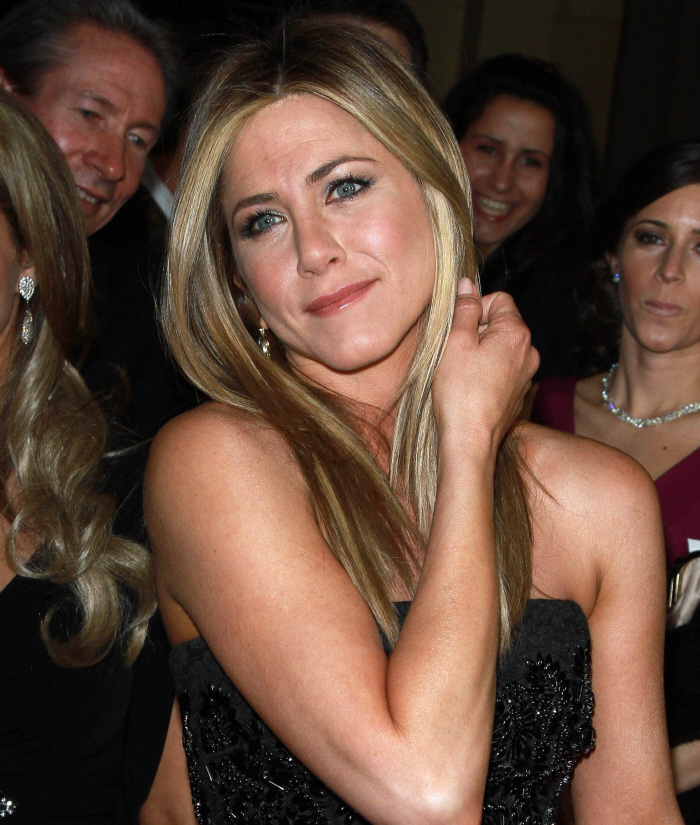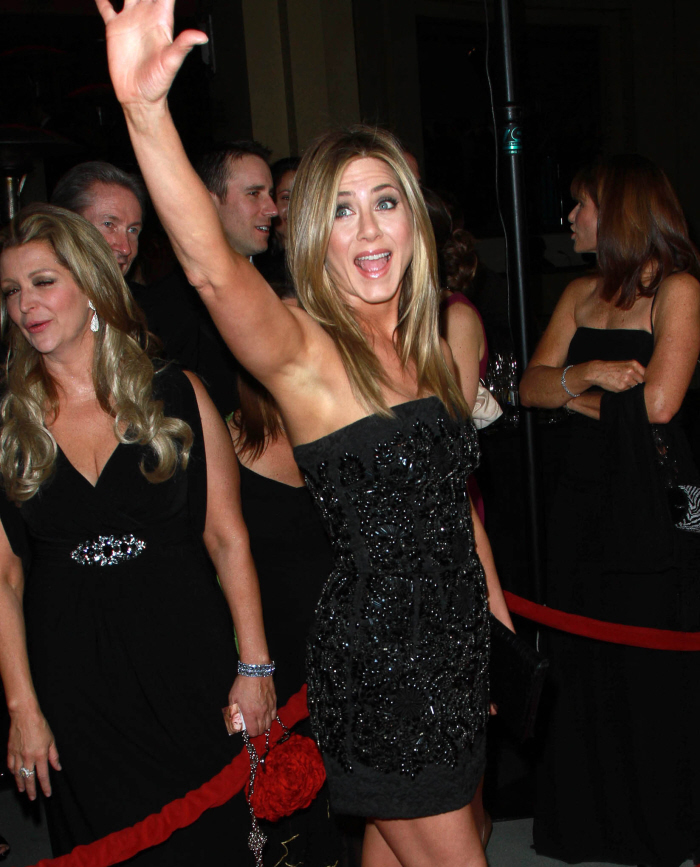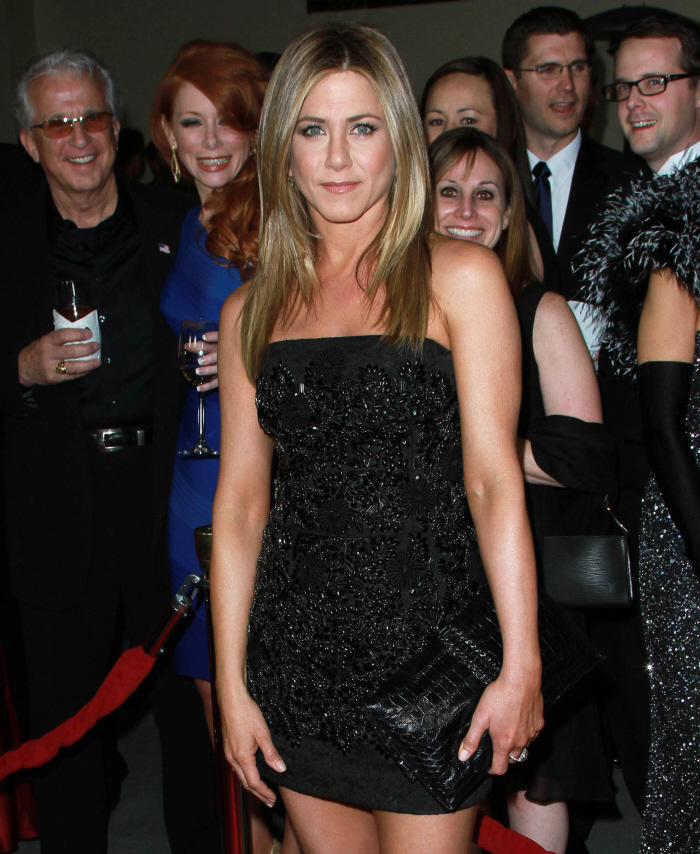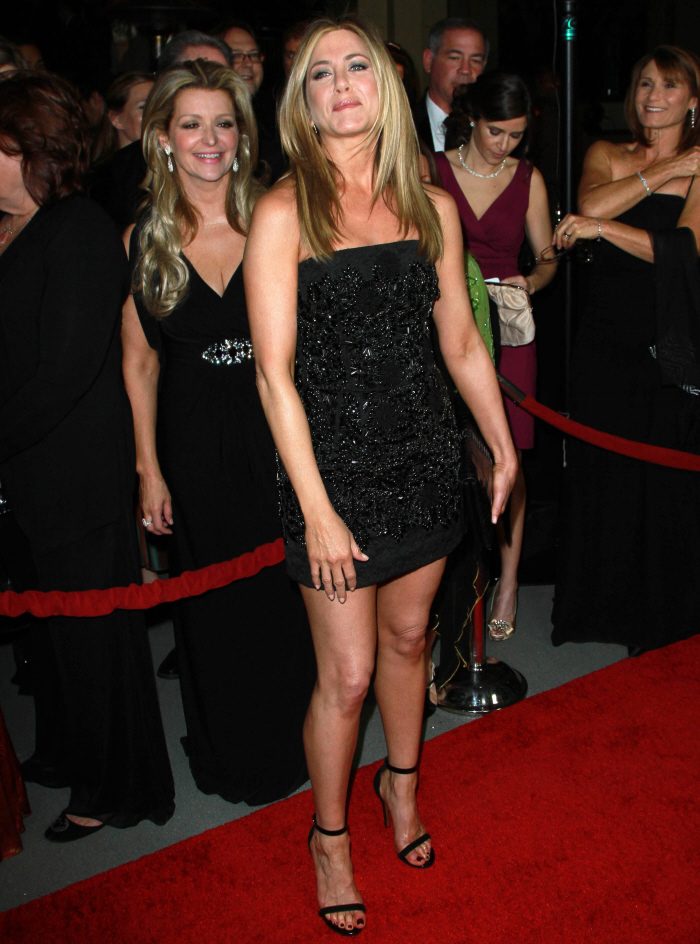 Photos courtesy of WENN.