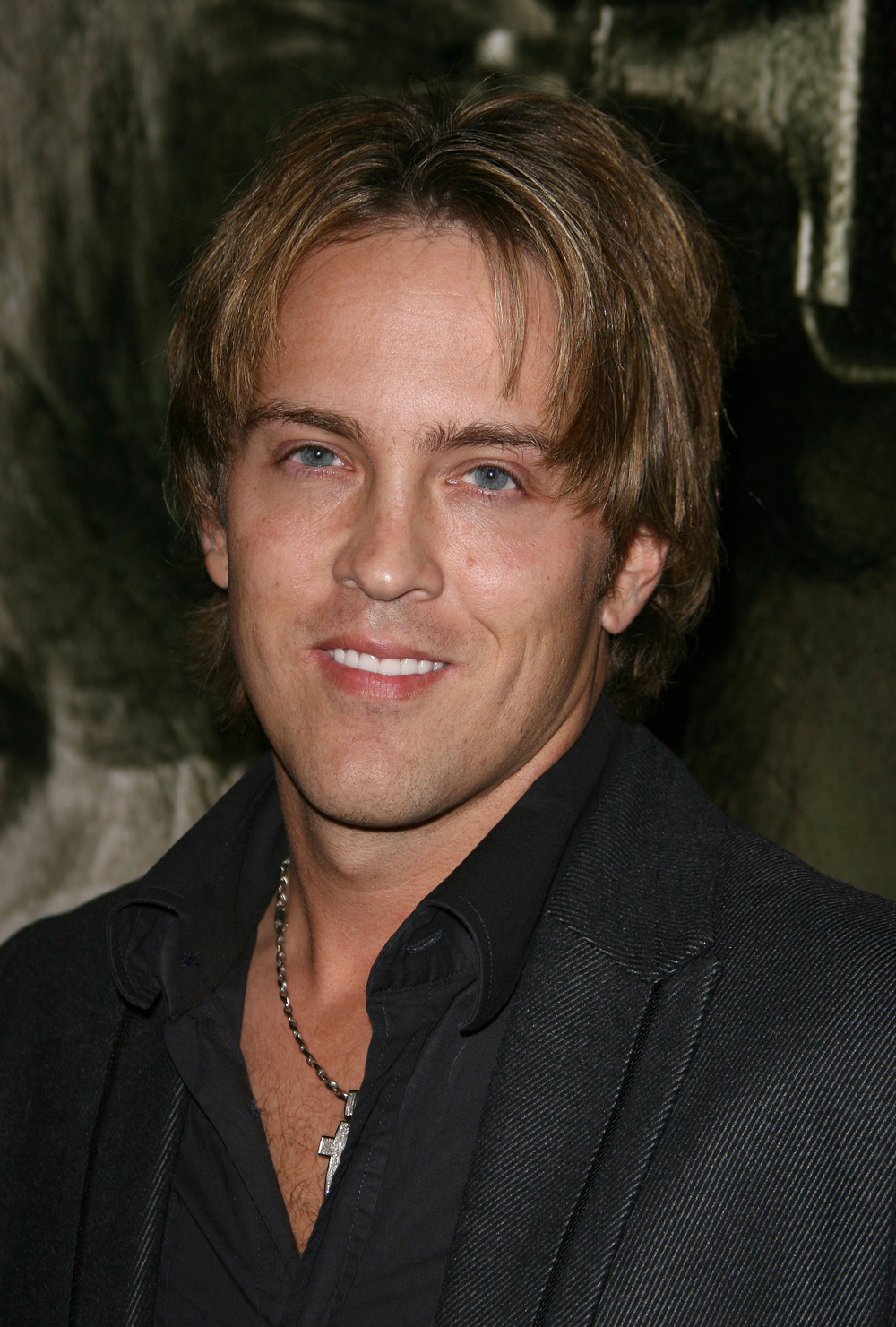 Larry Birkhead isn't just moving, as we reported last week; on Friday it was also mentioned that he's also getting his own reality show on E! Honestly given Larry's history with Anna Nicole and her show, plus his M-list celebrity status, it makes a lot of sense. He's constantly inviting tabloids into his life, so why not have a bunch of video cameras hanging around every day?
Birkhead will be showing off his parenting skills in a new reality show, to air on E! in 2009. He says Tori Spelling (who starred in the Oxygen reality series Inn Love with husband Dean McDermott) convinced him to do the show, telling him: "Dean and I will support you. Why not? Your life is out there anyway," he explains.

Birkhead figures it was only a matter of time before he ended up on TV. "My life in the last couple of years has been a reality show," Birkhead tells ET. "There's been so many things out there that are not true, and there are so many things that I've taken a lot of beatings for and I haven't set the record straight; nobody knows the true reality of how I live and what I go through," he adds.

The series will follow the single dad as he runs a business of Smith's, home-schools his 18-year-old nephew Justin (who lives with Birkhead following his father's death) and raises Dannielynn. "I'm changing diapers one minute, going to a basketball court the next, going to a concert – here, there, you know, stores – so it's tough," Birkhead says.

But Dannielynn is unaware of any hardship. "The thing I'm most proud of is she doesn't know what's going on; she's just happy and worries about her toys and we just have the best time. The time is really about bouncing back and being happy and taking advantage of all the things we have, and not forgetting what we don't have – but also just going forward," he adds.
[From Us Weekly]
It must be weird being Birkhead's nephew. You're living with this photographer and Anna Nicole Smith's daughter in Anna's house surrounded by cameras and 30 foot high birthday cake-shaped hot air balloons. I don't imagine the cake balloon is there every day, but just knowing it might make an appearance in your life has got to be disturbing.
Sadly I'd probably be willing to give this show a viewing or two. Larry keeps talking about eventually moving somewhere quiet to raise Dannielynn, but it just doesn't seem like that's going to happen. Clearly he's enamored with his own fame. All you can do is just hope he's got a lot of help and support and will try to keep things in perspective for Dannielynn.
Here's Larry at the special screening of SAW V in Los Angeles and at Coco DeVille later that night on October 21st. Images thanks to Fame.