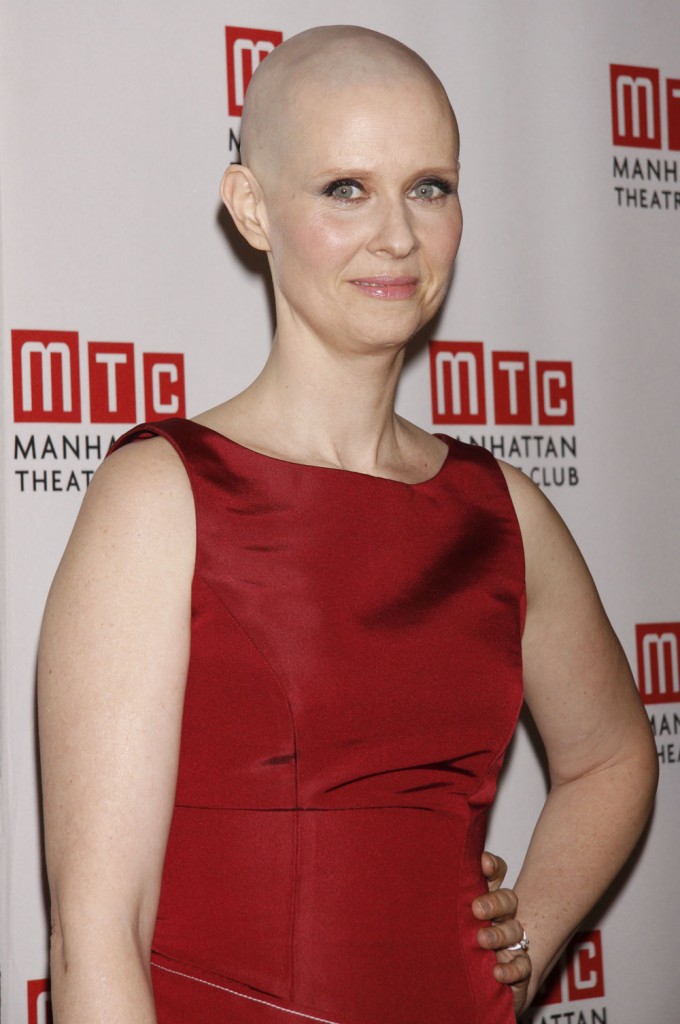 Cynthia Nixon drew ire from some members of the gay community when she made a statement in an interview with the NY Times a week ago that claimed that being gay, for her, was a choice. She said "for me, it is a choice. [to be gay] I understand that for many people it's not, but for me it's a choice, and you don't get to define my gayness for me." Cynthia, 45, has been with her same sex partner, Christine Marinoni, for nearly eight years. Prior to that she was with a man for 15 years.
In a later interview with The Daily Beast, Cynthia clarified that she's probably bisexual but doesn't like to call herself bisexual due to negative stereotypes surrounding that term. She said "I just don't like to pull out that word. But I do completely feel that when I was in relationships with men, I was in love and in lust with those men. And then I met Christine and I fell in love and lust with her." It really seemed that Cynthia was going to stand her ground and not change her position on the matter, because she was adamant about it. She went on to say that "I don't feel the need to cede the definition of what a gay person is to the bigots. They don't get to define who I am."
Well it looks like she has given in somewhat, or at least she's rethought her public stance on it. She made a statement to The Advocate that she's bisexual, not gay, and that's not a "choice" for her to be bisexual, it's a choice for her to be in a gay relationship.
"My recent comments in The New York Times were about me and my personal story of being gay. I believe we all have different ways we came to the gay community and we can't and shouldn't be pigeon-holed into one cultural narrative which can be uninclusive and disempowering. However, to the extent that anyone wishes to interpret my words in a strictly legal context I would like to clarify:

"While I don't often use the word, the technically precise term for my orientation is bisexual. I believe bisexuality is not a choice, it is a fact. What I have 'chosen' is to be in a gay relationship.

"As I said in the Times and will say again here, I do, however, believe that most members of our community — as well as the majority of heterosexuals — cannot and do not choose the gender of the persons with whom they seek to have intimate relationships because, unlike me, they are only attracted to one sex.

"Our community is not a monolith, thank goodness, any more than America itself is. I look frward to and will continue to work toward the day when America recognizes all of us as full and equal citizens."
[From The Advocate]
As I said in our earlier coverage on this, it's a shame that the word "bisexual" has such negative connotations, and that it's been vilified by both sides of the aisle to suggest that bisexual people are somehow fickle or "switch hitters" or will get with "anything that moves." There are people who are just born being attracted to both sexes, just as there are people who are born being attracted to just one sex. It kind of makes me sad that Cynthia just didn't come out as bisexual. I'm also disappointed that she had to work so hard to clarify her comments, which she very clearly stated only applied to herself. If she wants to call herself gay because she's in a relationship with a woman I feel that's her right even if it's not technically accurate. She's been with her partner for so long that it makes sense that she's self identifying as gay. Are we going to take that away from her because she's famous and was once married to a man?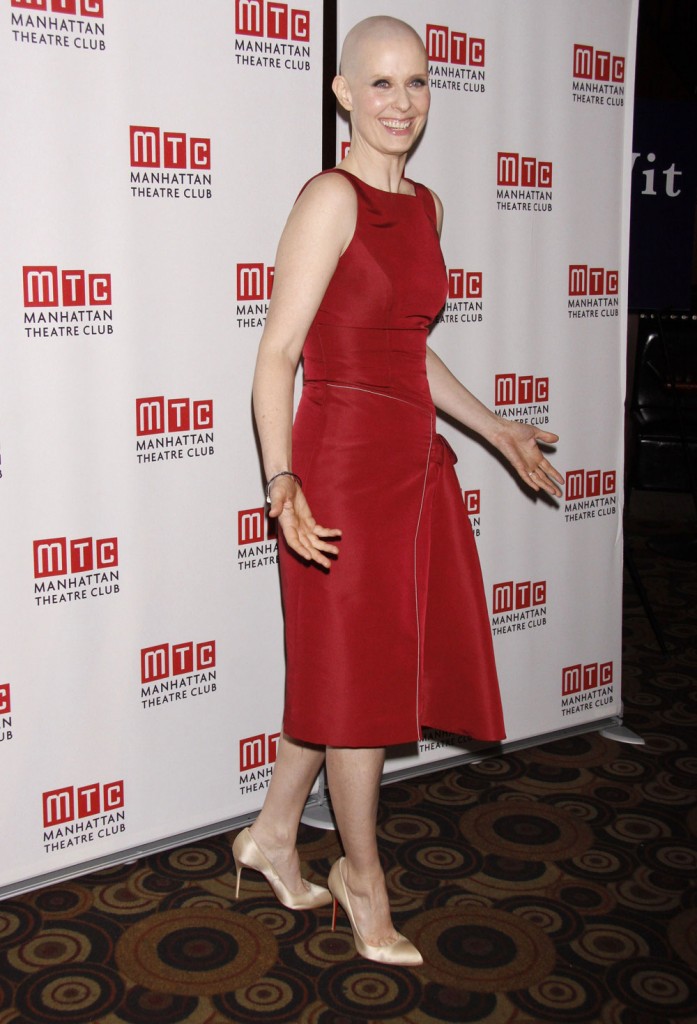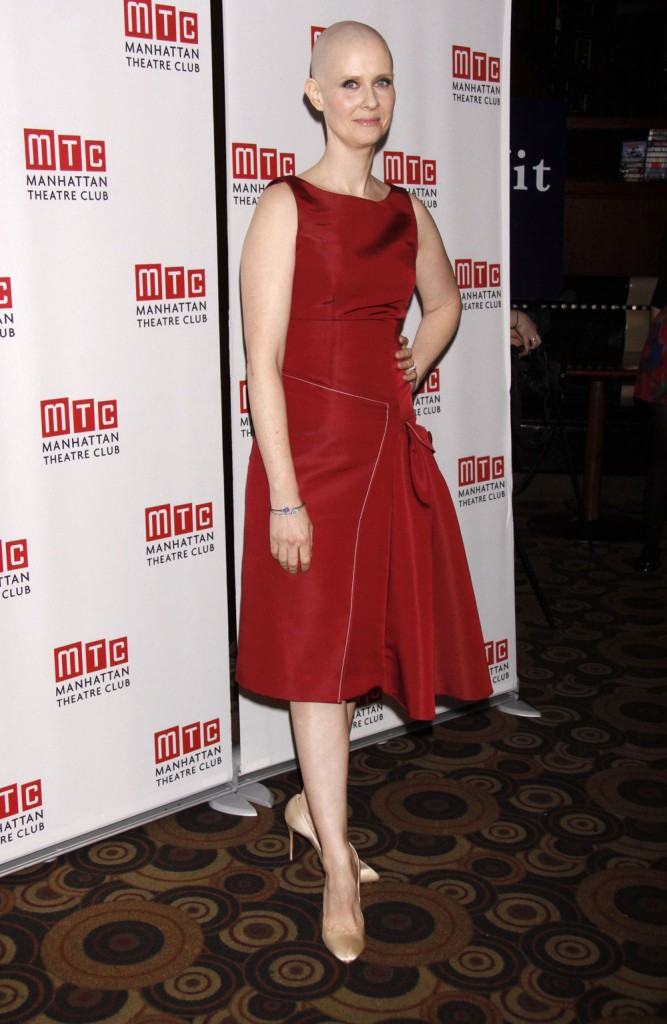 Cynthia Nixon is shown on 1/26/12 at the opening night for her play Wit. She's playing a cancer victim and went bald for that role