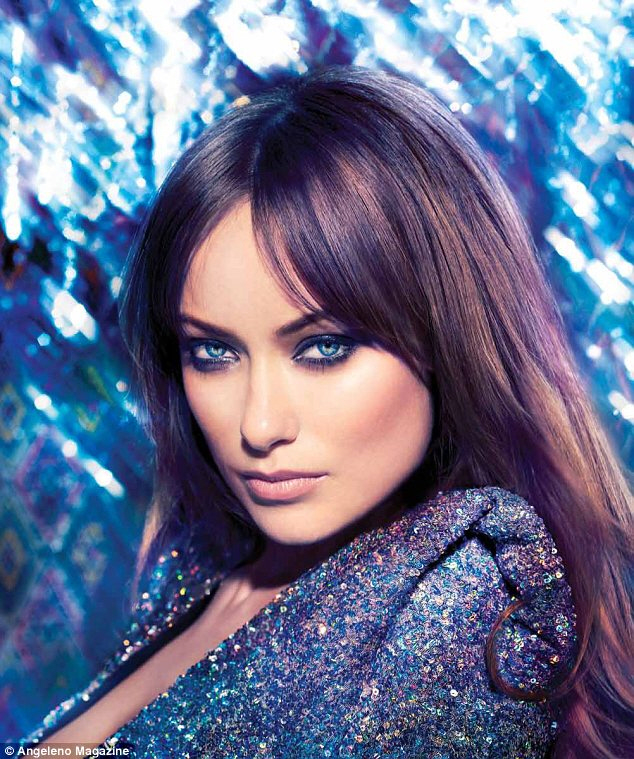 Olivia Wilde makes an appearance on two March covers – Town & Country and Angeleno magazine. I can't find any good usable images from T&C, so we'll just make do with the Angeleno photo shoot, which I think it pretty but boring, much like Ol' Cockburn herself. Olivia is not talking about her newish relationship with Jason Sudeikis, but she is still talking about her divorce – she keeps bringing it up because she can no longer drop "I'm a princess!" into her interviews. I'm surprised she doesn't start conversations with "I used to be a princess!" Here are some highlights from her Town & Country interview:
On Jason Sudeikis: She says she has a boyfriend in the "entertainment world," but won't confirm that it's "SNL" star Jason Sudeikis. "[He's] in a much more interesting part of the business than I am. If I have a drink with a guy, it becomes an affair."

Post-divorce: "I put on a few extra pounds… But I'm trying to be healthier now." Previously, she said, "I got a divorce and self-medicated with food. But I figure that's better than self-medicating with crack cocaine."

Feeling like a failure: "When you go through a breakup, you lose faith for a while. It makes you feel like such a failure, but I think this whole traumatic year has made me a better actor. And the good thing about getting divorced young – if there is a good thing – is that it makes you realize there's no schedule in life. It blasts you wide open and frees you to be honest with yourself."

On her impulsive elopement at the age of 18: "The danger is that you evolve over the years and find yourself in a different place."

On her ex: "Tao was, and is, totally involved with his work, and for me there's nothing sexier than a man who is busy and obsessed with what he's doing. I guess I saw that in my parents' marriage. They had real respect for their work and for each other."

An early connection to SNL: "My dad took me to see Saturday Night Live as a birthday treat, and I knew at that moment that this was what I wanted to do," she says.

A George Clooney story: Later, as a teen, Wilde remembers having lunch with George Clooney on the set of The Peacemaker, the 1997 movie for which her parents, Leslie and Andrew Cockburn, wrote the screenplay. "Having George Clooney be the first Hollywood actor I met set a pretty high standard," she said. "He's genuinely sincere, smart, gracious, and I like his politics, too, which always helps."

On Hugh Laurie: "I spent four years on House and learned so much from Hugh. I owe my entire film career to him. I wouldn't be anywhere near where I am now without Hugh and the series. It was the first time I'd been allowed to play somebody not defined by my looks."
I did notice that Olivia had gained some weight, and I really liked the way she looked too – she got a little bit more in the bust, and her hips and butt "filled out" a bit, and in my opinion, she looked even prettier. I understand that the weight gain came from post-divorce depression, but she should still consider keeping on a few extra pounds. As for the Clooney story – I wouldn't mind Clooney and Ol' Cockburn as a couple. Right? He likes women with a bigger bust, true, but he could always buy Olivia some new boobs. Other than that, I think they would make an interesting match.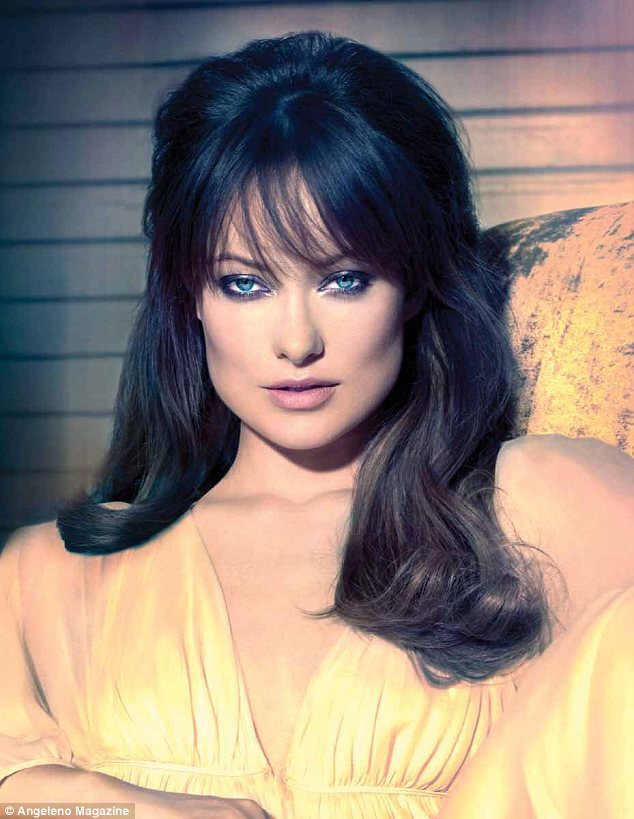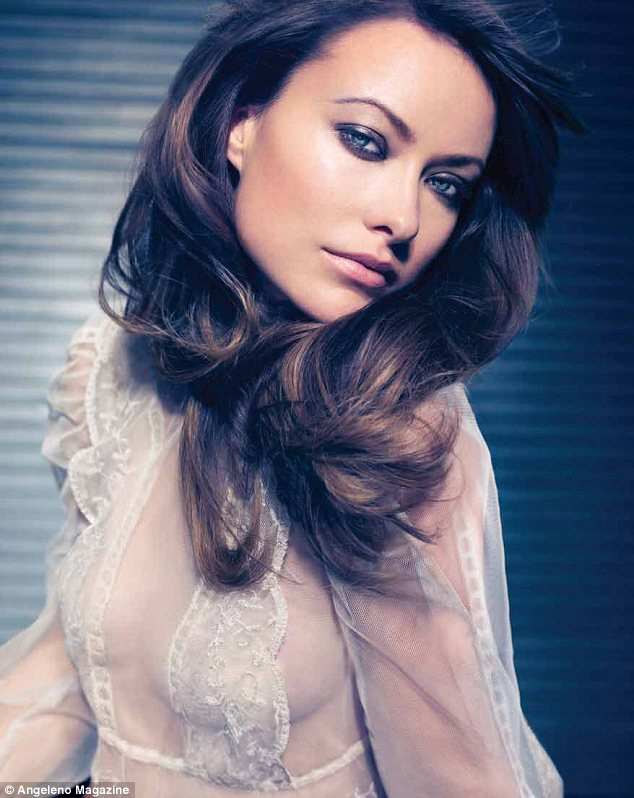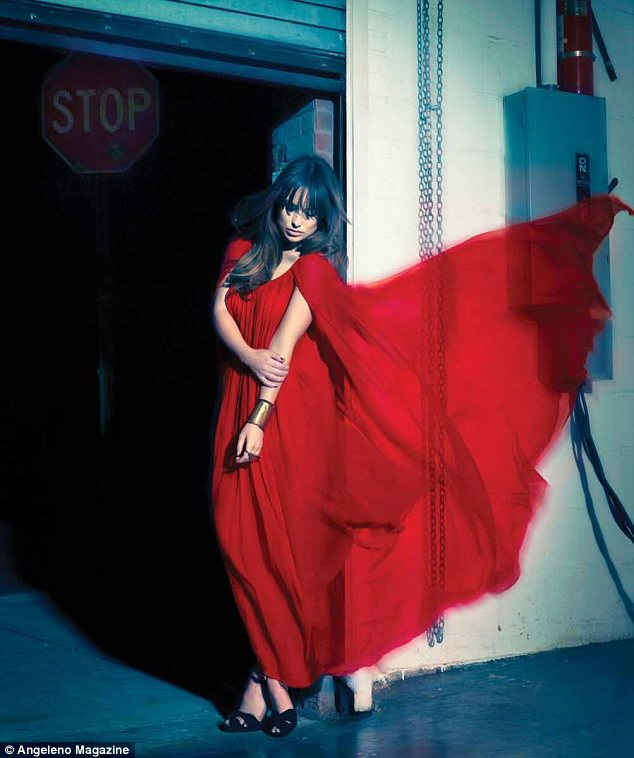 Photos courtesy of Angeleno Mag.