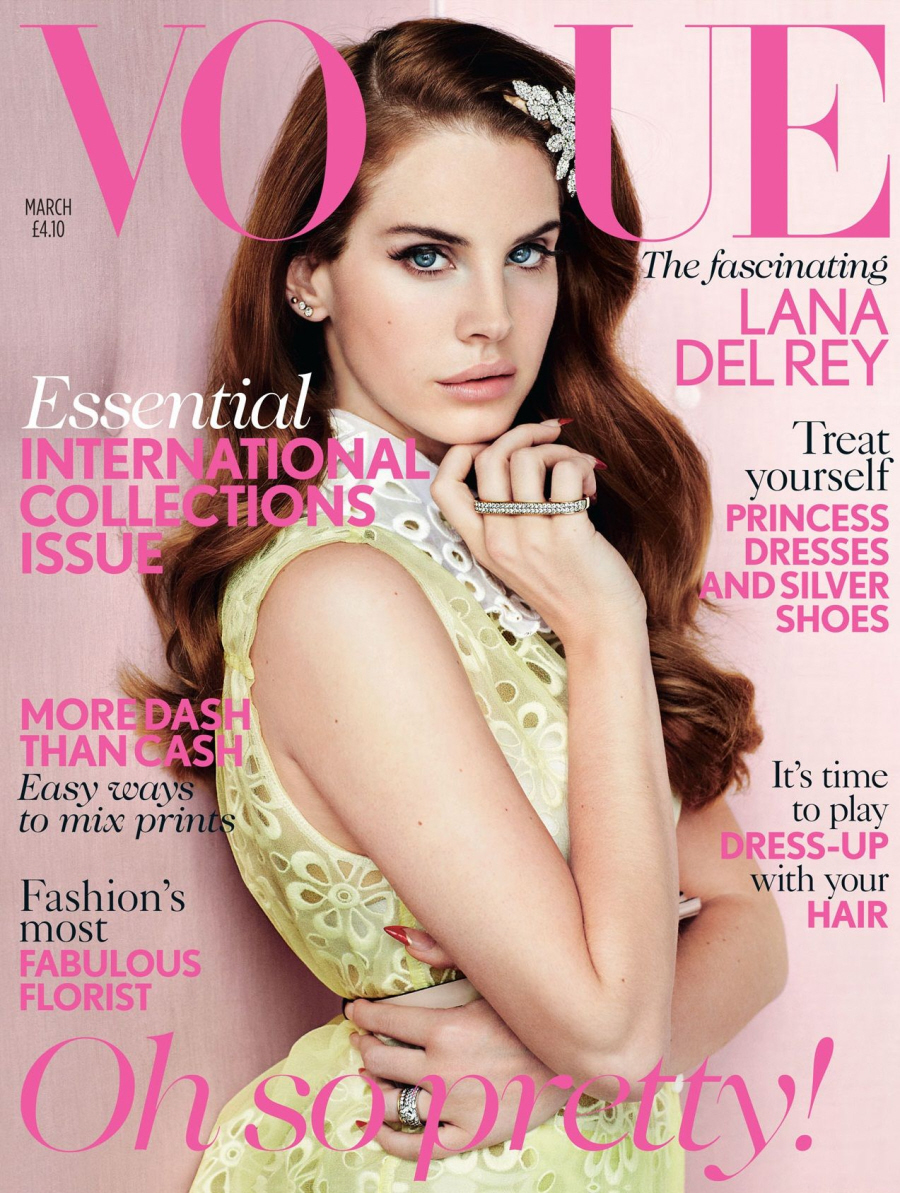 Some days, when CB and I can't find anything to write about, we just start gossiping about someone random and, in my opinion, our conversations should be archived for hilarity's sake. This just happened with Lana del Rey – she's on the cover of the March issue of Vogue UK, she was just photographed in NYC last night, everybody has been talking about how much they love-or-hate her, and I just don't get it. Why is Lana del Rey a thing? Why do people have such strong opinions about her? She's completely fake and manufactured, correct? That's my take – CB's take was along the lines of (I'm paraphrasing) "That fake-lipped dumbass bugs me."
I understand that Lana's performance on Saturday Night Live a few weeks ago was universally panned. Here's one of her live performances:
Awful. And shortly after that, Lana went from "barely known hipster whose real name is Lizzie Grant" to "object of universal scorn." Her album, Born To Die, dropped this week, and critics had a field day shredding her apart. Here's the music video for "Born To Die."
Not as bad as the SNL performance, but why does she sing like she's on Quaaludes? I still don't get it. But the moral of the story seems to be that all press is good press – Born to Die is the number one album this week, and Lana thinks her fan base is growing. She tweeted, "Thank you for making the record #1 in 11 countries. Your sweet words have softened the effect of even the harshest reviews. I adore you." For the love of God, WHY IS SHE A THING?
Here's Lana outside of the Ed Sullivan theater last night: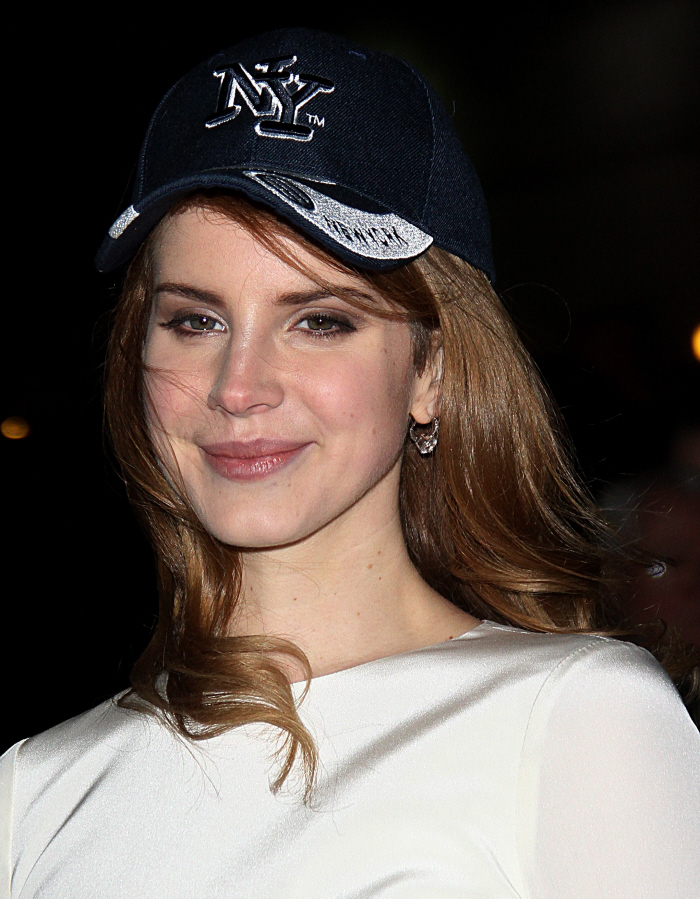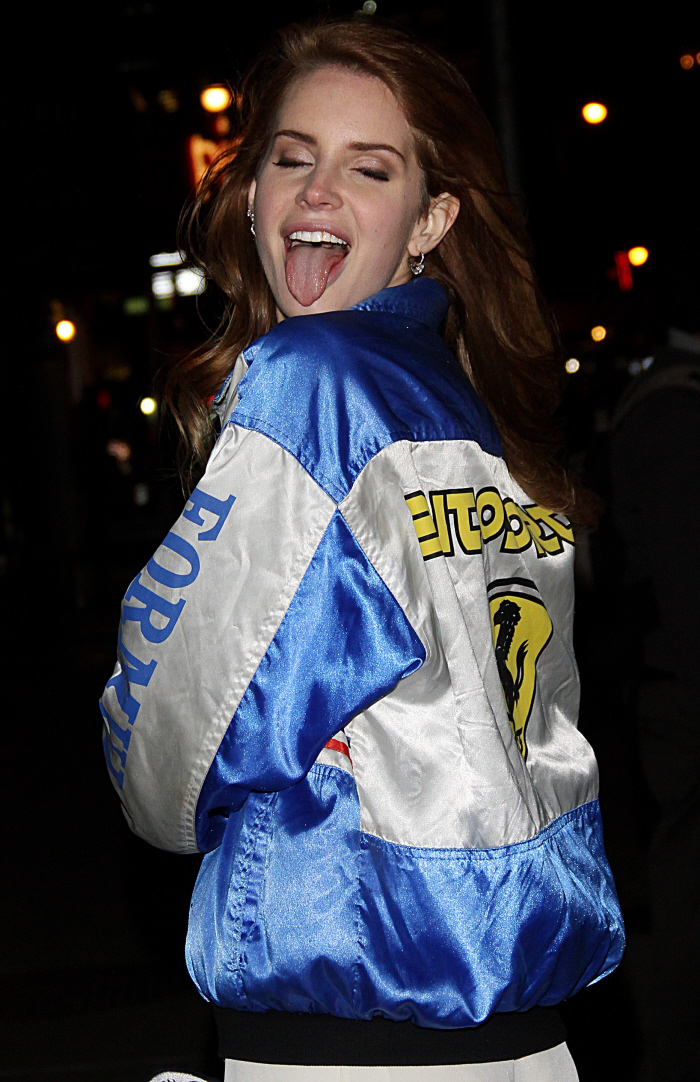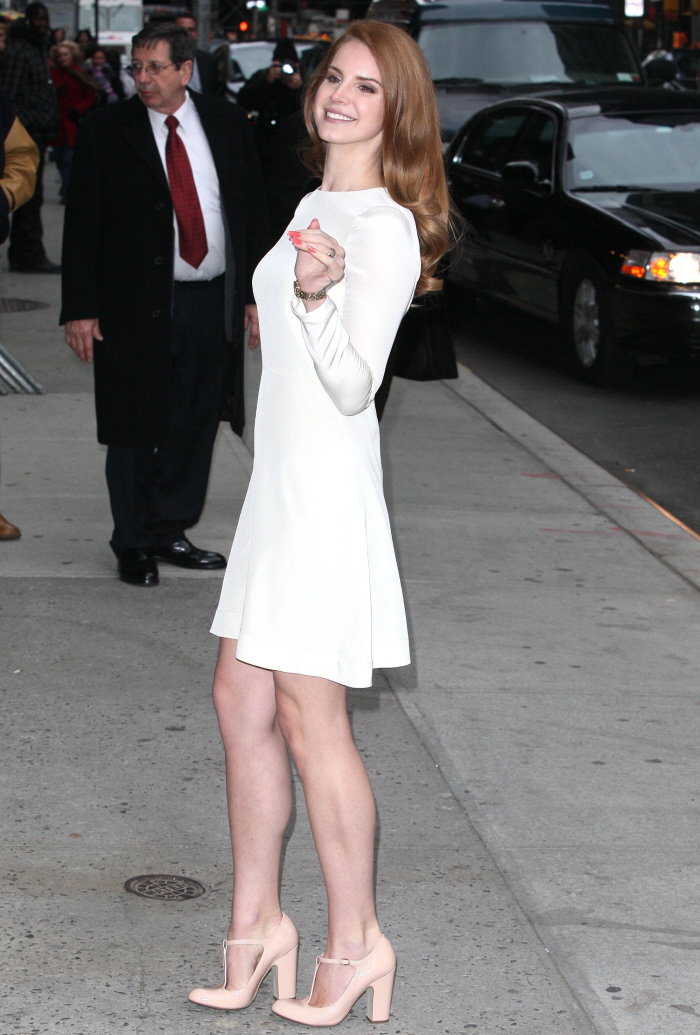 Photos courtesy of WENN.