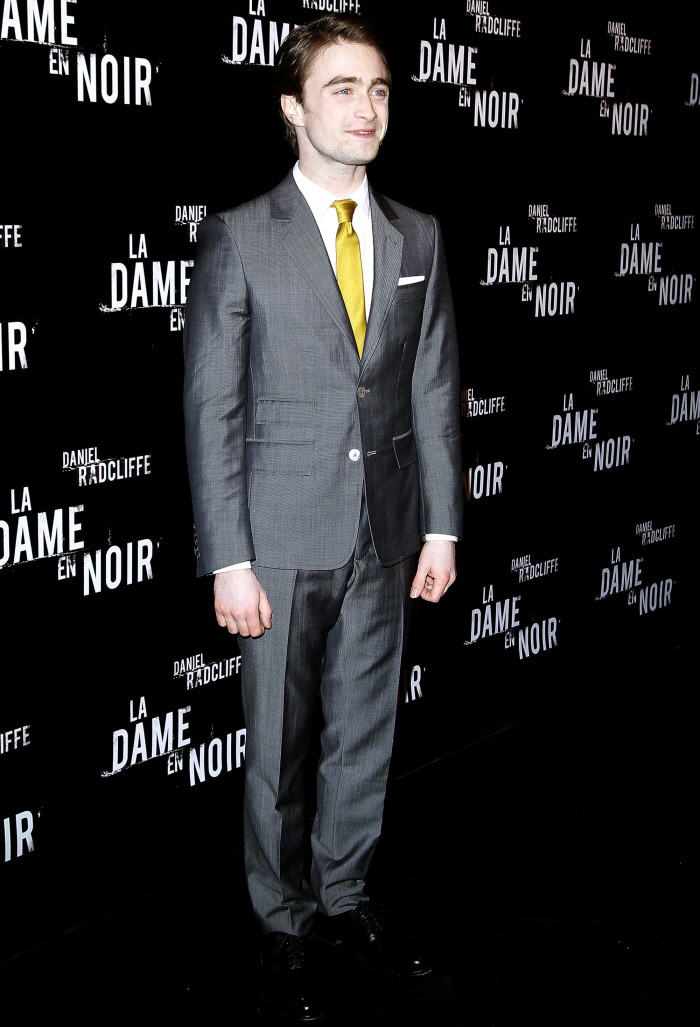 Daniel Radcliffe wants to ensure that we don't always think of him as a teenage Harry Potter. Considering I'm one of the few people that has never seen the films, it's not a problem for me. I only judge Daniel on his interviews, and he always seems so intelligent, charming, funny and sweet. But just because I enjoy him, doesn't mean that I'm not aware of his very careful publicity campaign to remake his image as an adult actor with an adult fan base. Thus, he's been talking about his preferences for your mons fur (bring on the 1970s bush, says DanRad), and now, in several new interviews, he's talking about boy-on-boy crushes and boning groupies. Oh, DanRad.
Daniel has a crush on The Gosdong: "No [I'm not gay]. I can quite happily say someone is handsome, good-looking, and I can see why someone would want to f**k them, but I've never felt that way about a man myself. There is that moment in your late teens when you ask yourself the question, 'Am I?' but I wasn't…This year I have a talent crush on Ryan Gosling. I think he's fantastic and…(ahem) you know he'd be nice afterwards. He seems smart. If I was gay, I would go for a smart man."

Boning Potter groupies: "I was always very nervous about the groupie thing. I like to like somebody before I sleep with them. You know, you're going to have to talk to them afterwards, even if it is a one-night stand. I have… I mean, that has happened, but generally speaking I've known the person. Apart from a few times when I was drinking."

His girlfriend Rosie: "I haven't seen her for weeks and I won't be back for Valentine's. I'll be home a few days later, though, so I'll have to make up for lost time. I've got three weeks off so we can be together – although I do plan to watch quite a bit of sport on TV." Award-winning Radcliffe credited Rosie, whom he met on set of the last Harry Potter film where she worked as a production assistant, for being 'very understanding' and 'incredibly adaptable' and 'far too good for me'. Daniel's praise for his girlfriend goes hand-in-hand with his modesty, claiming he is 'not an easy person to love' and frequently quite 'useless'.

On the three (technical) Oscar nominations for Harry Potter and the Deathly Hallows: Part 2: "I don't think the Oscars like commercial films, or kids' films, unless they're directed by Martin Scorsese. I was watching Hugo the other day and going, 'Why is this nominated and we're not?' I was slightly miffed. There's a certain amount of snobbery. It's kind of disheartening. I never thought I'd care. But it would've been nice to have some recognition, just for the hours put in."

On gay marriage: "Don't define yourself by your sexuality, don't define as straight or gay, define yourself as people and help another person if they're in trouble. The ultimate reason gay marriage should be legalized everywhere is because, as a kid, you look to your mum and dad and they're married, then you look at the gay couple who've been together for the same amount of time, but because they can't get married their relationship doesn't seem the same. Yes, gay marriage is about symbolically blessing a relationship, but the larger issue is about transmitting a fundamental message about equality. Gay people should have equality in law everywhere. If you grow up as a young gay man knowing you dont' have the same opportuniteies as everyone else, you're going to feel victimised and massive prejudice towards you."

On religion: "I'm not religious, I'm an atheist, and a militant atheist when religion starts impacting on legislation. We need sex education in schools. Schools have to talk to kids from a young age about relationships, gay and straight."

On the Republican presidential candidates: "…they disgusted me less than candidates like Rick Perry, who made that ridiculous advert wearing 'the Brokeback jacket', and I think pretend to be homophobic just to win votes."
[From Celebuzz, Us Weekly and The Mail]
Just because I feel like doing this, can we analyze his comment about Ryan Gosling? Is Ryan the kind of dude that straight guys are like, "Yeah, I'd hit that"???? I always think that straight dudes have boy-crushes on men like… I don't know… Brad Pitt? George Clooney? Michael Fassbender? If I was a straight guy, I'd probably have a boy crush on Fassy. As it is, I'm a straight girl with a lady-boner for Fassy, so it's not all that different, maybe? Anyway, I have a question about Daniel's comment of "I think he's fantastic and…(ahem) you know he'd be nice afterwards." O RLY? Do straight guys really think that far ahead? I'm not giving DanRad the Gyllenhaal "Girl Please" side-eye, but I'm starting to wonder if Daniel might have some bisexual urges. It's fine if he does. But he better show Fassy some man-love, I'm just sayin'.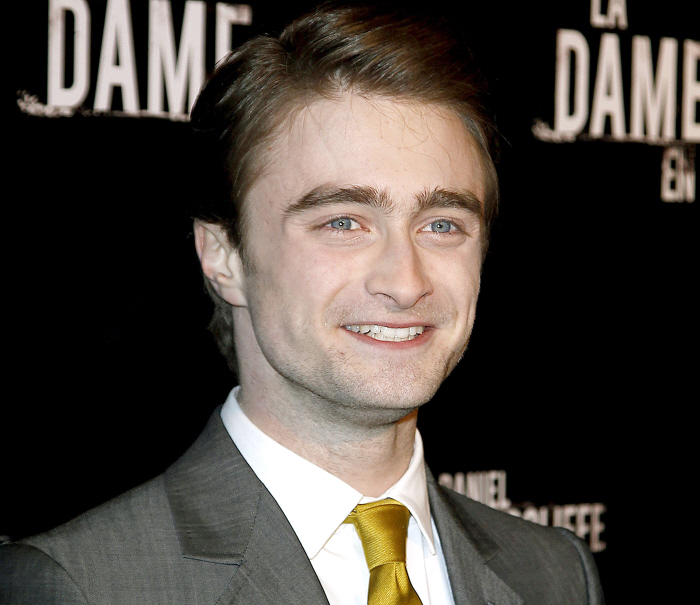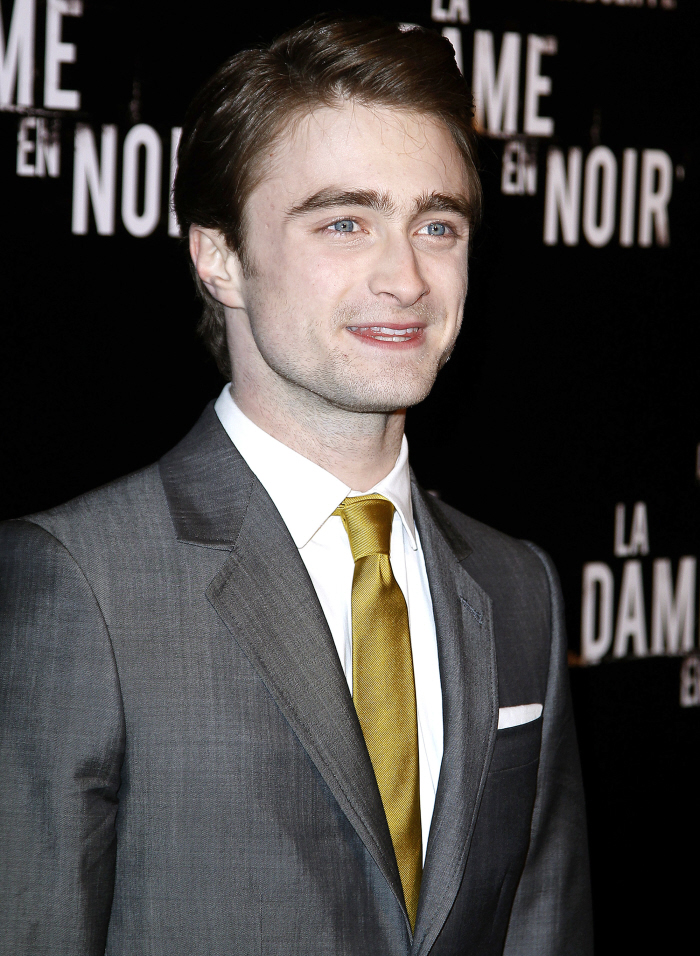 Photos courtesy of WENN.