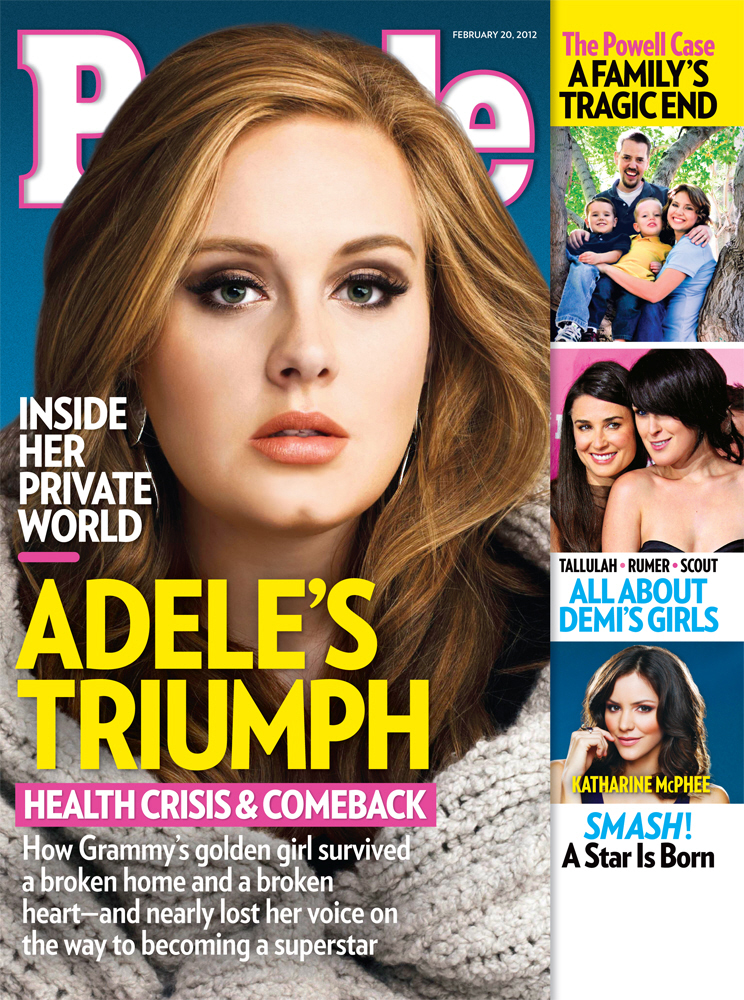 I can't believe People Magazine finally put Adele on the cover! At long last. I wonder why it's happening now? Oh, derp – it just occurred to me, it's probably because of the Grammys this weekend, right? Adele is expected to sweep up, as she should, and she's going to perform too – it will be her first performance since her throat surgery. So People Mag wants to get in there first with a human-interest piece about Adele's health and her maybe-married boyfriend Simon. Here's what People Mag has released:
With the Grammys right around the corner, everyone is talking about Adele. The singer's eagerly awaited return to the stage on Feb. 12 will mark her first public performance since vocal cord surgery in November. The British pop star, 23, is also a favorite to sweep the six categories for which she is nominated, including album of the year for 21.

But in this week's cover story, PEOPLE goes inside Adele's private world, chronicling how she triumphed over the heartbreak that inspired her emotional songs, a broken home and almost losing her voice.

"She got to where she is through sheer hard work," says Arthur Boulton, her teacher at London's BRIT School.

She also succeeded by being true to herself. While Karl Lagerfeld recently called the singer "a little too fat," Adele has always embraced her curves, and seems determined not to bend to body bullies.

"I've never wanted to look like models on the cover of magazines," she says. "I represent the majority of women and I'm very proud of that."

For more on Adele's childhood in a rough London neighborhood, her vocal cord crisis – and her boyfriend Simon Konecki – pick up the new issue of PEOPLE, on newsstands Friday
[From People]
It's true that Adele never seems to shame-spiral about her weight, and she owns her body admirably (at least, in my opinion – I admire her). I wonder if she was even offended by Karl Lagerfeld's "she's a little too fat" comments? Hopefully she just laughed them off and poured herself another drink.
God, I hope Adele wins big at the Grammys. I hope Beyonce and her horrible album get SHUT OUT.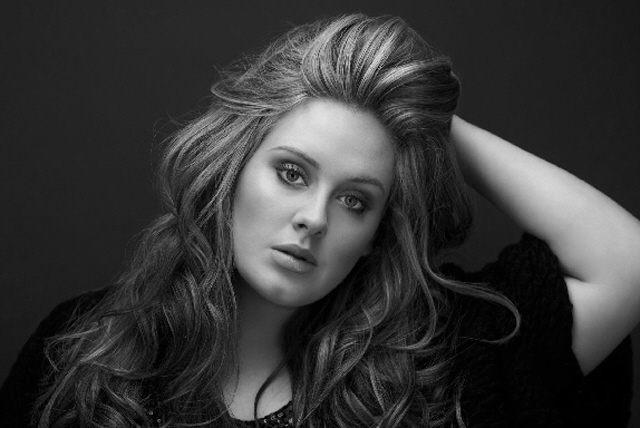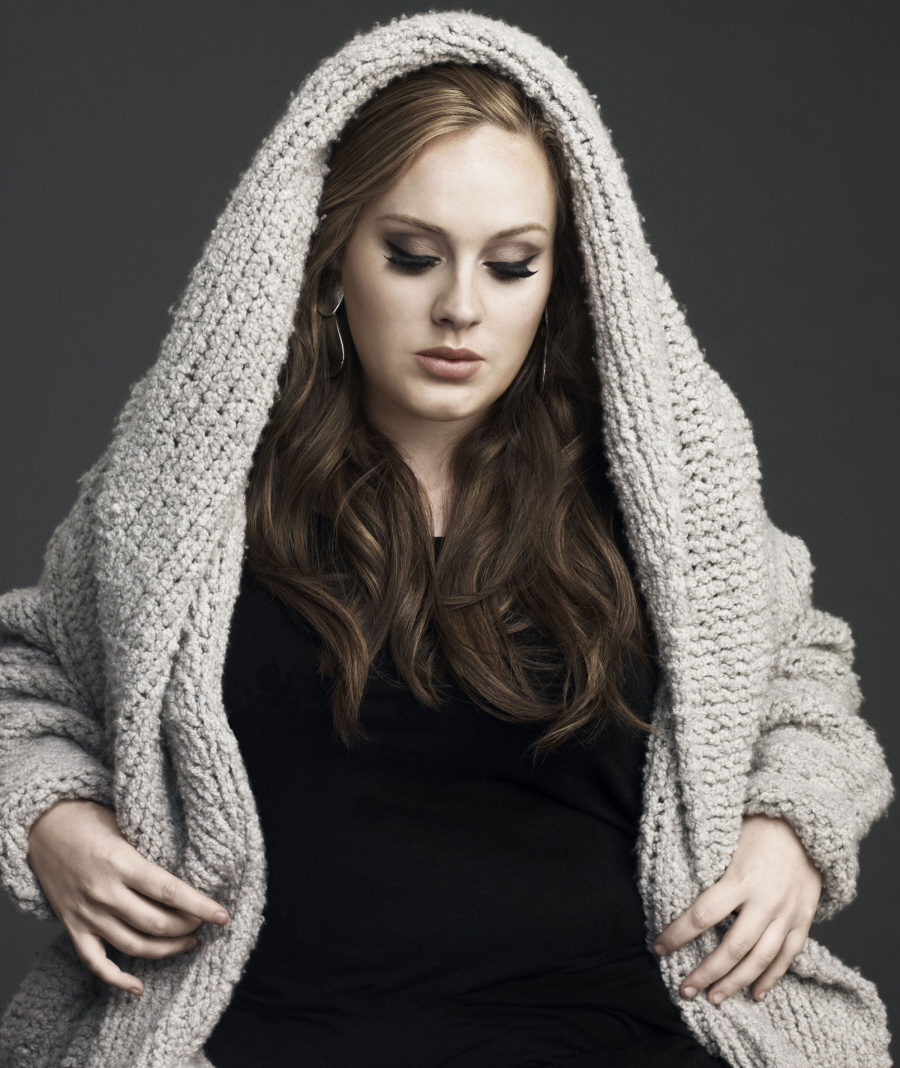 Archival photos of Adele, cover courtesy of People Magazine.