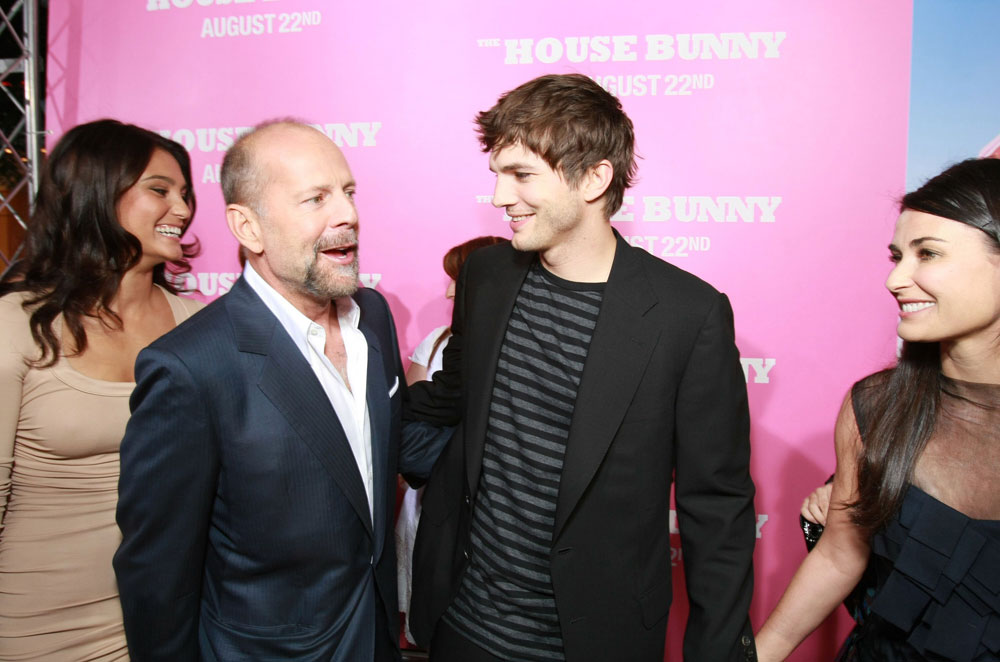 Demi Moore is currently at an unnknown rehab receiving treatment for substance abuse issues and anorexia. Reports had her at the exclusive Cirque Lodge in Utah, but TMZ claims those stories are false and that no one knows exactly where Demi is. (She could be at Cirque and denying it in an attempt to preserve her privacy and keep the paparazzi away. I can't blame her for that.) Radar reports that patients receiving treatment at Cirque aren't allowed to weigh themselves or to know their current weight during weigh-ins with a doctor. Wherever Demi is, she's hopefully detoxing and getting healthy.
The latest issue of US has an article that suggests to me that Demi is not taking responsibility for her addictions, or at least that her family is still in denial about it. It squarely places blame on her ex Ashton Kutcher as somehow triggering Demi's latest problems. Here's part of US' report:
Just one week [prior to Tallulah's 18th birthday party on February 3], [Demi], 49, checked into rehab, a source confirms to Us, to seek treatment for substance abuse and an eating disorder. "Her friends and family wanted her to get help," says a Moore source. Now Bruce, 56, and Moore's daughters, Tallulah, Scout, 20, and Rumer, 23, are holding accountable the one person they consider responsible for her troubles – her estranged husband, Ashton Kutcher. "Bruce and the girls hate Ashton," says another insider close to the actress…

"Her family and friends are happy Ashton is out of her life…

"This think Demi's breakdown is his fault." (Another source counters that Rumer, who has visited Kutcher on the Two and a Half Men set postsplit, is still close to the actor.)…

[The friendship between Bruce and Ashton] "was all a show," the source asserts of the Die Hard actor's friendliness. "The hatred is long-standing."

Still, Kutcher, 34, may have made himself too scarce in recent weeks. "Ashton hasn't been there for her," says another insider. The one time he went to her house after her hospitalization, she wasn't even there. But another pal defends Kutcher: "He hasn't seen her because he doesn't want to give her the idea that he wants to get back together…"

"Bruce is concerned about Demi," says a Willis soure. But even he is limited. His wife, Emma Heming-Willis, 33, who is pregnant with their first child, "doesn't want to expose their baby to any of that drama," says the source.
[From US Weekly, print edition, February 20, 2012]
I buy that Ashton was an ass to Demi and that he cheated on, lied to and left her. We have no idea what went on in that relationship behind closed doors, or how bad it was. It's understandable that Demi's family hates Ashton now. Ultimately Demi is responsible for herself, though. Plenty of women go through infidelity and public humiliation and deal with it in much healthier, constructive ways. Most of those women don't have a fraction of Demi's means or opportunities. This is a cop out by Demi's people. She needs to get more distance from this before putting out the next planted story.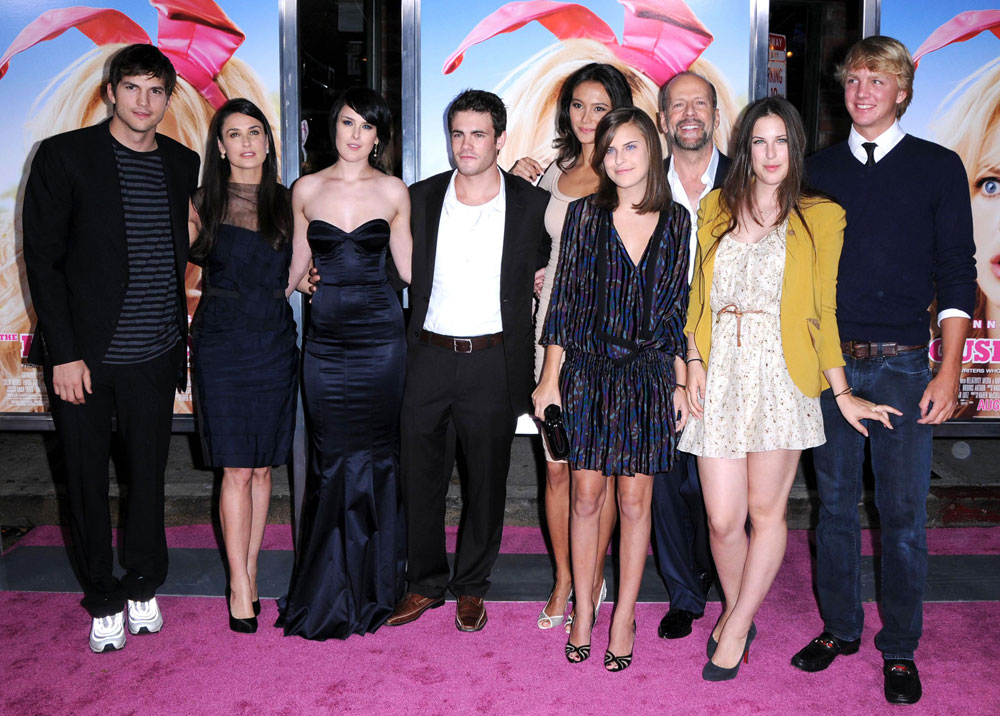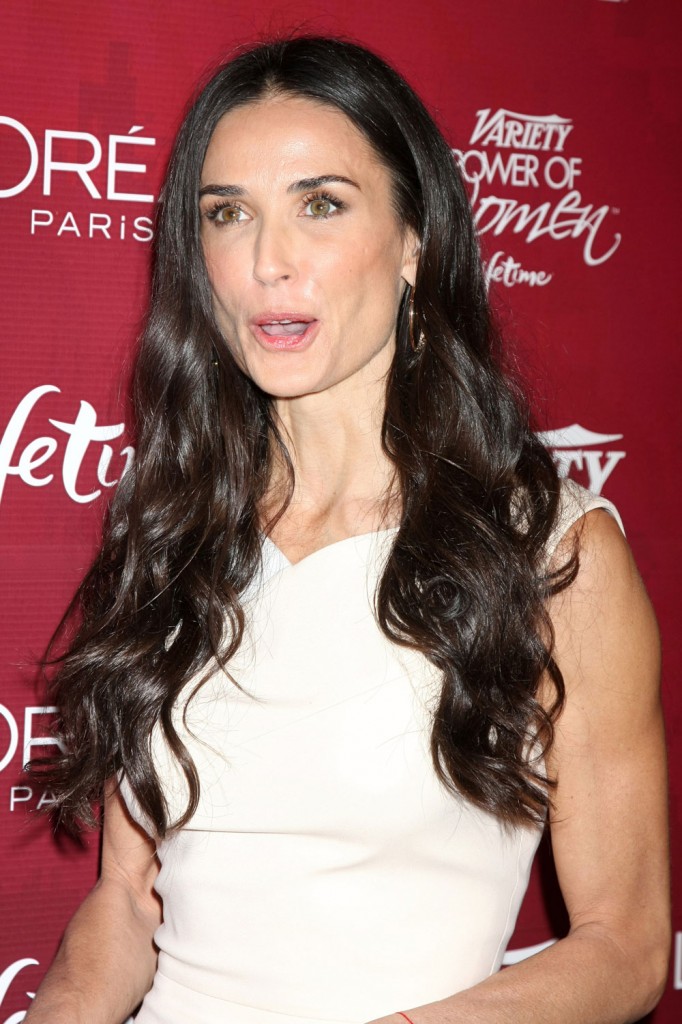 Family photos are from The House Bunny premiere on 8-20-08. Other photo of Demi is from 9-23-11. Credit: WENN.com. Ashton is shown out in LA on 1-3-12. Credit: LRR/FameFlynet Pictures