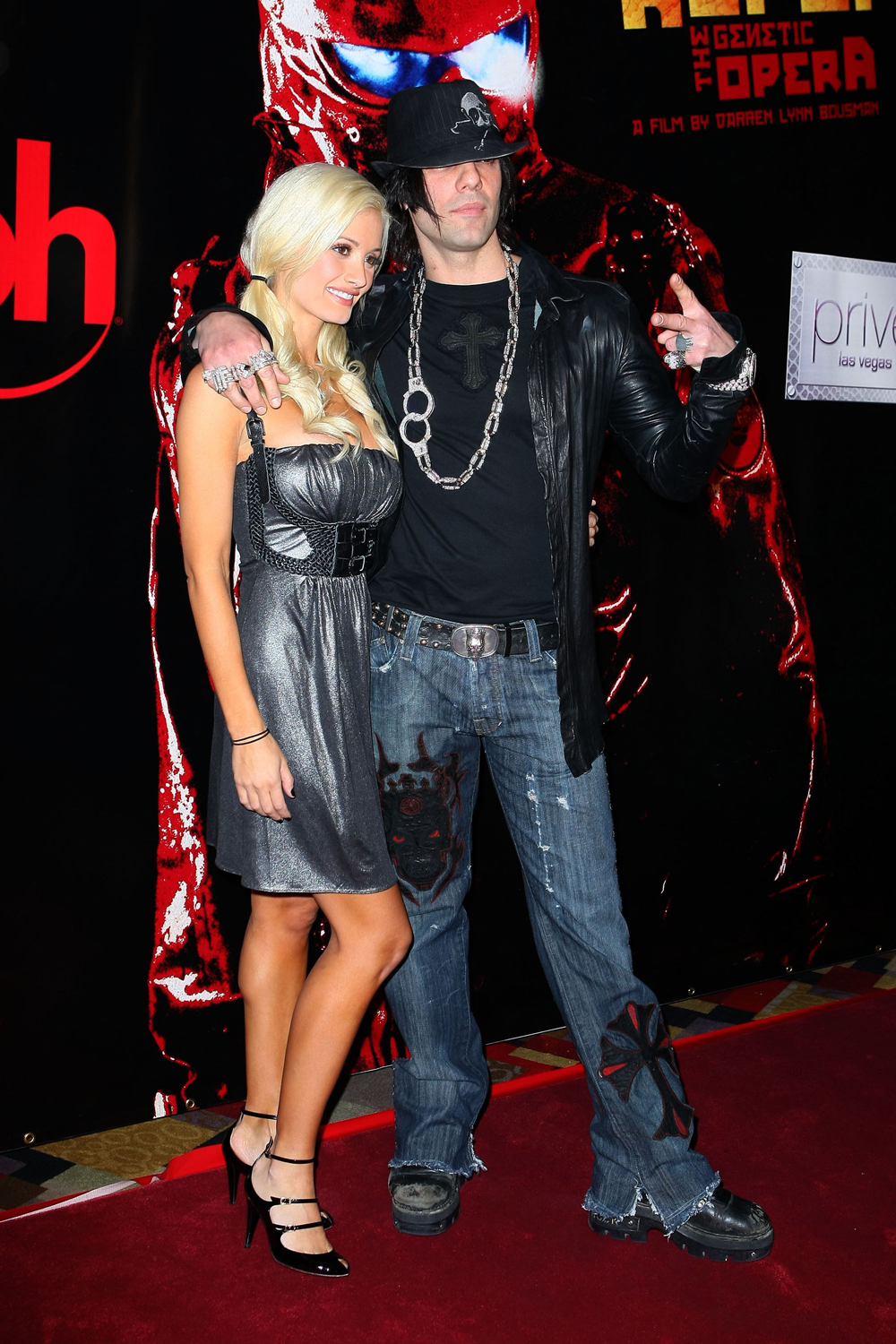 Criss Angel is definitely one of the easiest "celebs" to laugh at. Even calling him a celebrity isn't accurate. He generally seems to annoy the crap out of people. Magicians as a whole don't seem to garner a lot of respect, even the couple famous ones. David Blaine is a punch line for about 15 jokes on 30 Rock.
Criss takes himself pretty seriously, which is why it must really suck for him that his latest show is getting such atrocious reviews.
He may have scored a new lady in Holly Madison, but it looks as though the "Mindfreak" magician isn't winning any new fans. Tarts has been told by several peeps that the only thing magically disappearing during Criss Angel's new collaboration with Cirque du Soleil's "Believe" is the audience.

The show officially premiered last Friday, but even through the preview runs the performance garnered quite a few boos and hisses and a lot of people have reportedly been getting up and leaving. We've even been flooded with complaints that Criss' New Jersey accent makes it hard to hear.

"It was quite possibly the worst show I have ever seen," one audience member said. "It's boring. I've seen nudie shows with better production value. I was embarrassed for him." Ouch.

Angel doesn't seem to be letting the not-so-rave reviews hamper his happiness as he and Holly hit up PURE in Sin City on Tuesday night. According to an eyewitness, the twosome arrived around midnight and clung to each other on the plush VIP beds until the early hours.
[From Fox News' Pop Tarts]
I feel mean but I really enjoy laughing at this guy. I'm not surprised his show is nothing special. And I don't know why I like Holly Madison, but I do. And I really think she could do much, much better. Hell, dating a peanut would garner more respect. There are easily a thousand men and two thousand objects Holly could date that would be a better idea than attaching herself to Criss Angel. Seriously, that ripped apart tennis ball? More personality – and more talent – than Angel. Go date it Holly. It's smarter, hotter, and will definitely make you happier in the long run.
Here' s Holly and Criss at the Lionsgate premiere of 'Repo! The Genetic Opera' at Planet Hollywood in Las Vegas yesterday. Photographer: Judy Eddy Images thanks to WENN.