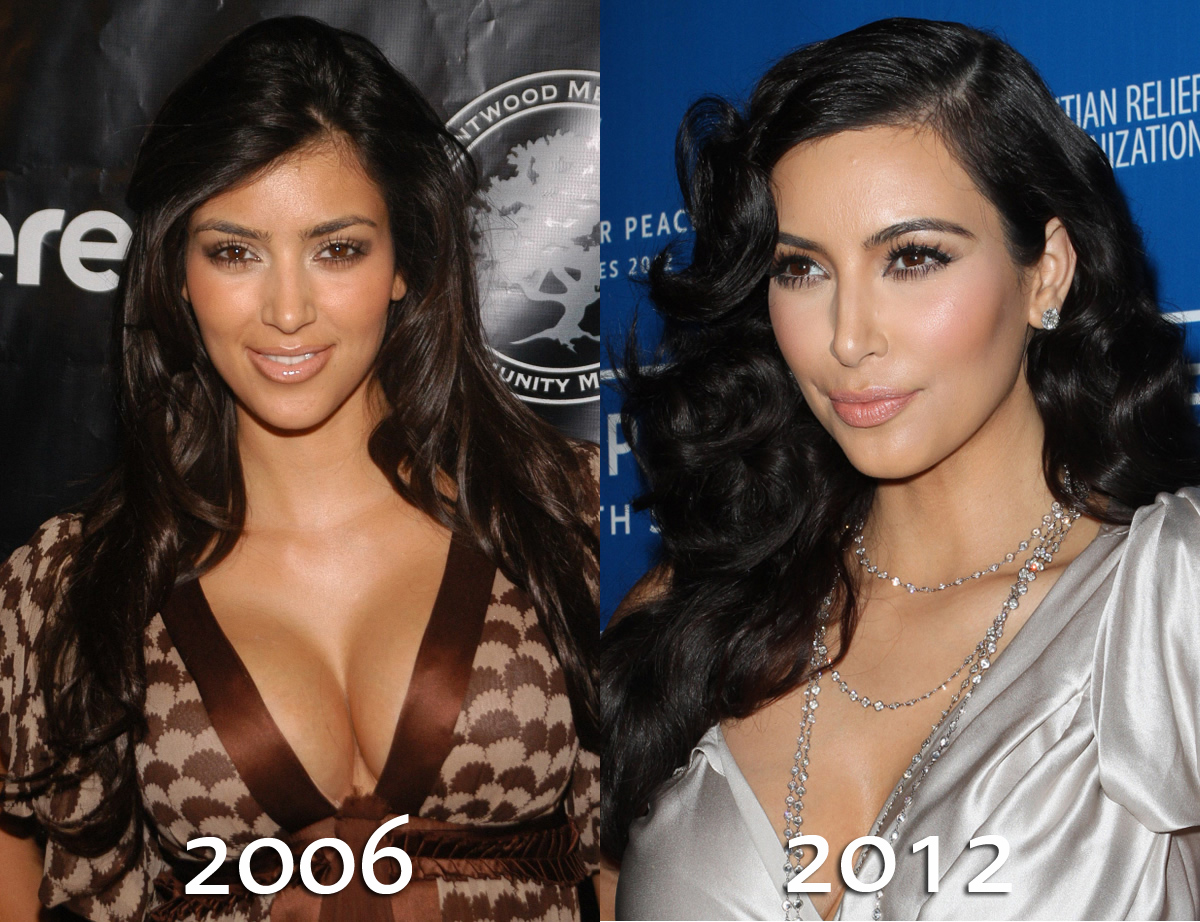 It's no secret that Kim Kardashian has a face made of lies, Botox, fillers and surgery scars. I mean, we all know it, but Kim has always denied it. Her face was normal (-ish) back in 2006, when people just wondered if she had ass implants and a nose job. Since then, Kim has pushed back her hairline through electrolysis, she's 'Toxed the hell out of her face, she's gotten her eyes done (my opinion) and she's jacking her lips with as much crap (if not more) as Nicole Kidman and Lindsay Lohan. So, this In Touch Weekly is just a reminder – Kim is a narcissistic plastic surgery monster.
Recent photos of Kim Kardashian show her sporting a plumper pout. A friend of Kim's confirms to In Touch: "Kim is even more addicted to plastic surgery than ever before."

While the 31-year-old star has always been overly concerned with her looks, plas say she's become obsessed ever since her October split from Kris Humphries and subsequent fall from grace.

Instead of retreating from the public eye to regroup, Kim's putting all her focus on her appearance.

"She's becoming more and more absorbed in her self image," says a source.

In her latest bid for physical perfection, plastic surgeon Dr. Matthew Schulman believes Kim underwent a lip augmentation.

"It was likely done with a filler like Restylane," he tells In Touch. Celeb makeup artist at Valery Joseph salon Rachel Gangemi agrees: "There is no way lip gloss and lip liner can create that much volume!"

While fillers may be helping her get closet to her beauty ideal, her antics are only driving friends and family further away.

"Her sisters think she's so vain," says the source. "They feel like all she cares about is her image."
[From In Touch Weekly, print edition]
In recent photos, I keep saying that her lips look crazy. But as I was looking back at her old human face, I got really sad. She really was a pretty girl back in the day. She had a genuine exotic prettiness, and it's totally gone now. She killed it with all of that unnecessary crap she's done.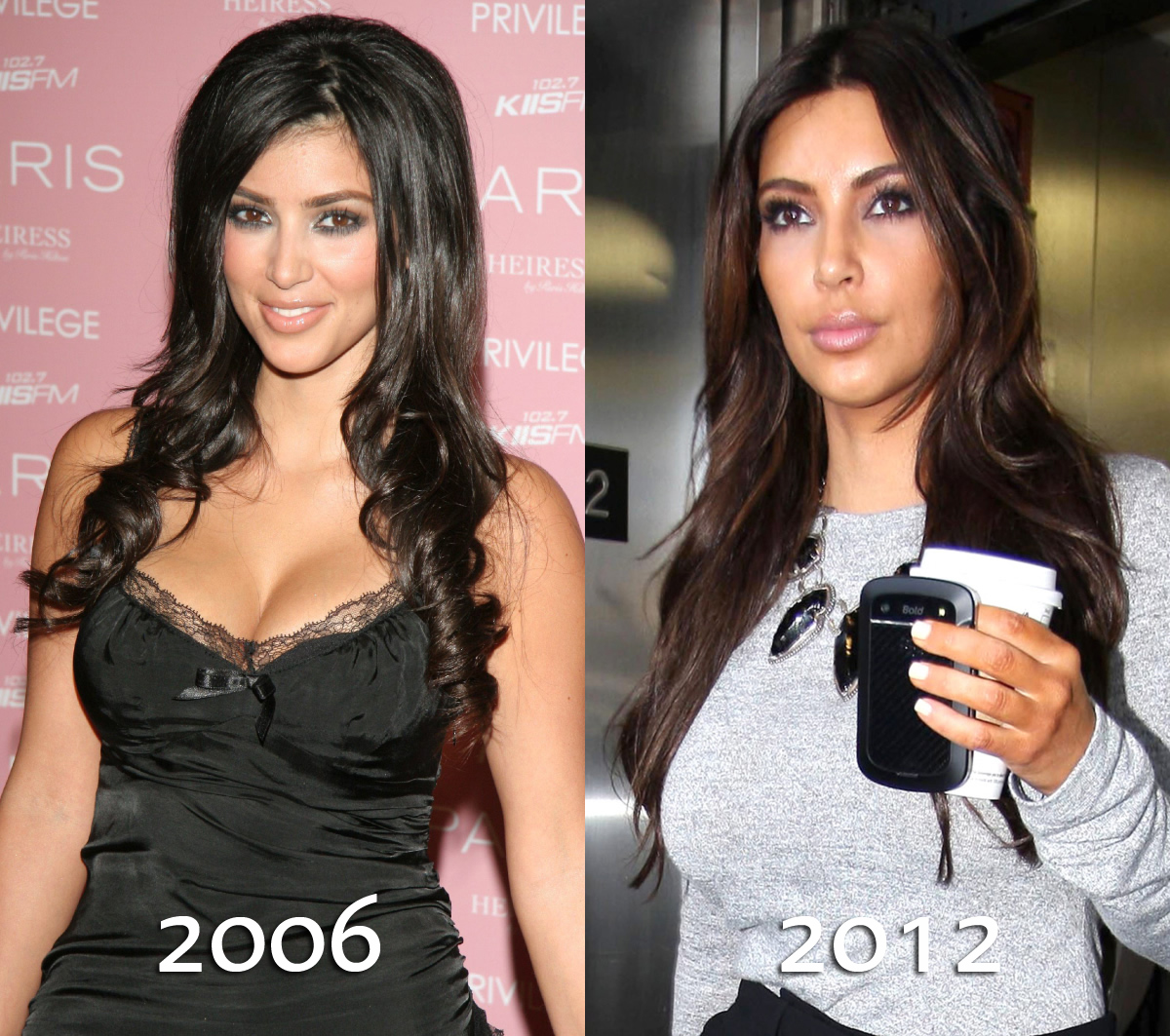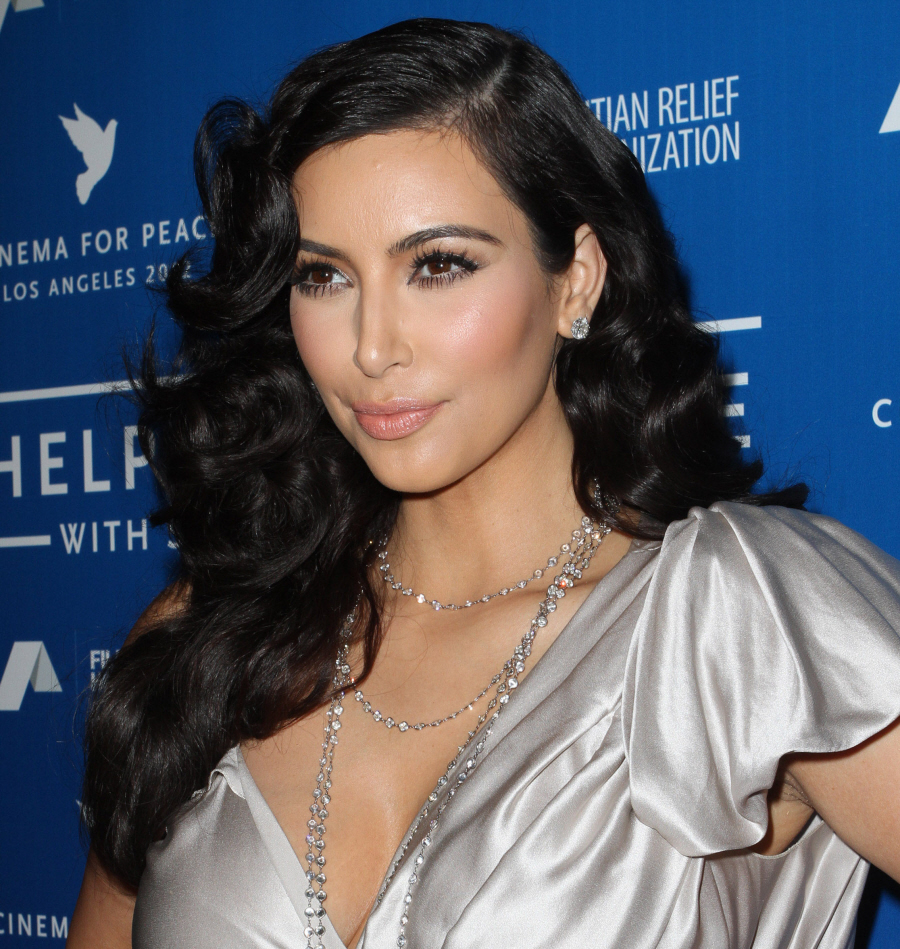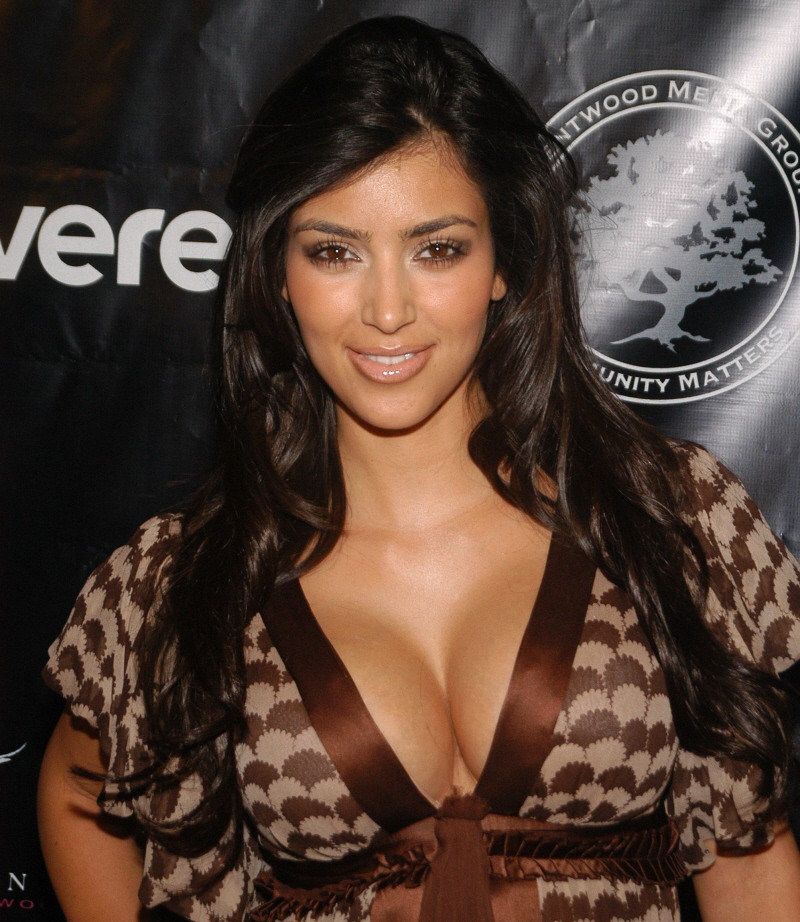 Photos courtesy of WENN, Fame/Flynet.