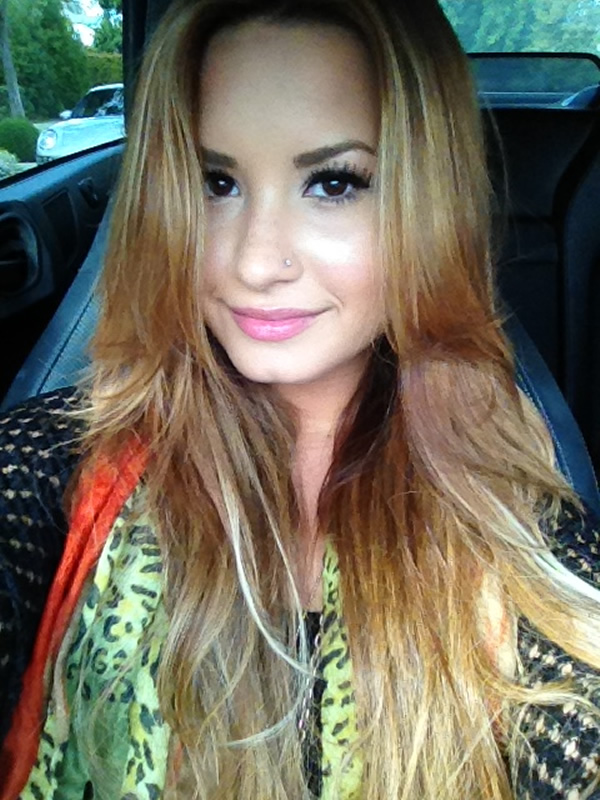 Demi Lovato, whose Twitter account reveals that she's suddenly made like Goop and decided to cleanse her little pop star colon ("Away on a mind and body cleansing retreat!! This is exciting."), tweeted a new photo of herself over the weekend with newly blonde locks. This is quite a different look for her, and I'm not sure whether or not I like the newly blonde version of Demi as much as her usual dark brown locks. Although I do prefer the blonde shade more than the cherry red of Demi's recent hair days; the red shade was one that's seldom seen in nature and looked okay against the flashbulbs of the People's Choice Awards red carpet but took on a ghastly glow in candids a few weeks later: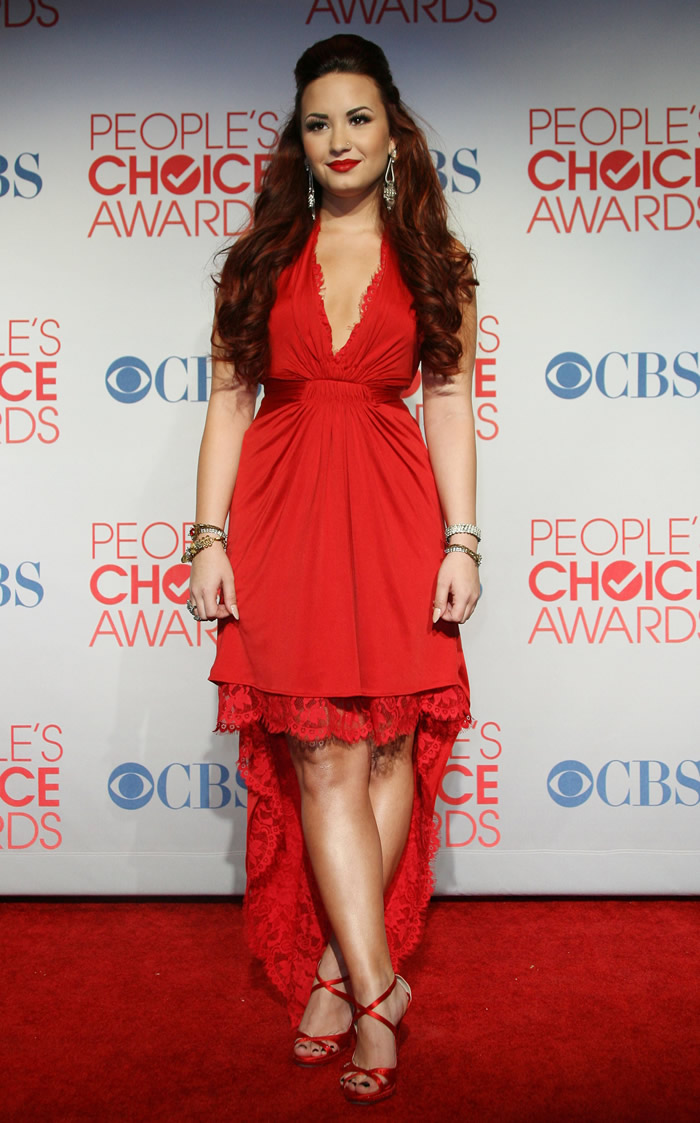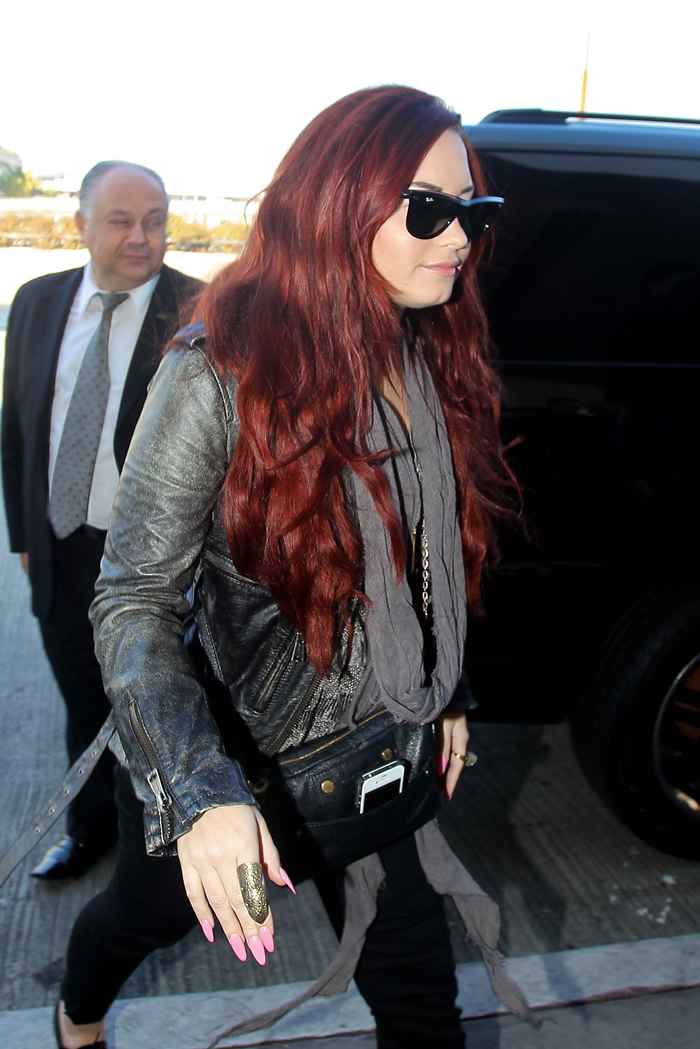 While Demi is away on her cleansing retreat (yuck), her estranged father, Patrick Lovato, is swiftly pulling a Michael Lohan. The 19-year-old singer/actress and her father have not spoken for over a decade, but that hasn't stopped Patrick from talking to the press and taking it upon himself to self-diagnose all of Demi's emotional and eating disorder issues. At the moment, however, Patrick is facing cancer surgery and just wants to talk to his daughter, so (naturally) he put out a plea through Radar Online:
Demi Lovato's estranged father is facing a dangerous surgery to remove a tumor in his throat and he's heartbroken over the fact that his daughter refuses to speak to him.

Patrick Lovato spoke exclusively to RadarOnline.com, pleading for his youngest daughter to give him a call.

"Demi and I haven't spoken in so long and all I want her to do is call her daddy," Patrick tearfully said. "I'm begging her the only way I know how. I want to talk with her so badly."

The former Disney star and her older sister Dallas have been estranged from their father for over a decade.

"We were so close when she was little," Patrick said. "My little daughter was my partner, I just love her so much."

Patrick lives alone now, following the death of his beloved dog Dakota, and says that he still holds out hope that he and Demi can repair their relationship.

"I want Demi to know that I would do anything in the world for my little girl, I just want to hear her voice," Patrick cried. "Demi, please call your daddy!"
[From Radar Online]
I generally figure that — barring extreme cases of parental alienation — there's a really good reason why children choose to stop speaking to their parents. In this case, there are likely several reasons why Demi and her mother cut this guy out of their lives, and I imagine that some of Demi's ongoing emotional issues (including engaging in self-mutilation) have to do with what went on during her early childhood. She's written song lyrics that would point towards Patrick being an alcoholic, so there's at least one clue. While I do feel for the guy wanting to talk to his daughter before surgery, trying to guilt Demi through the press is no way to achieve that goal.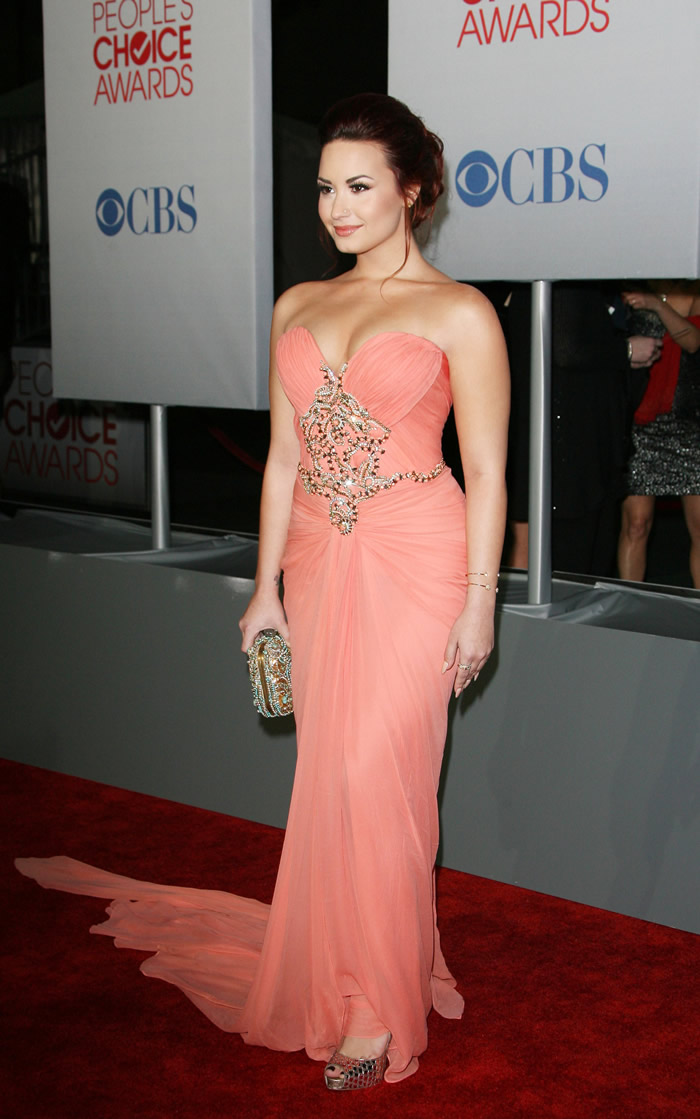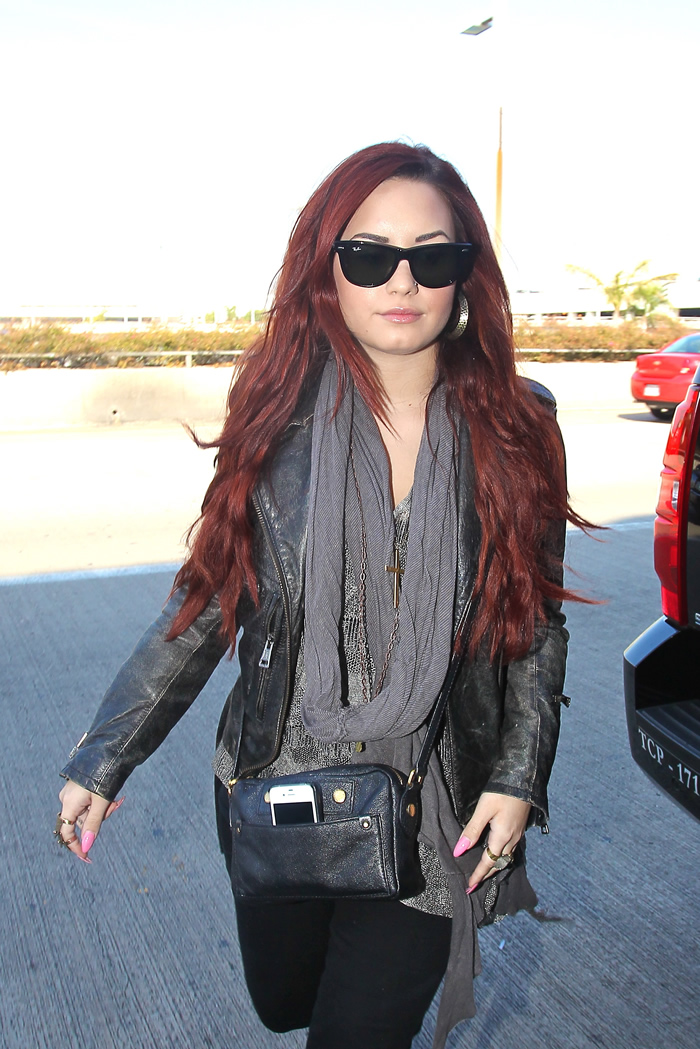 Demi Lovato photos from the People's Choice Awards on 1/11 and at LAX airport on 2/2 courtesy of WENN; top photo courtesy of Demi's Twitter