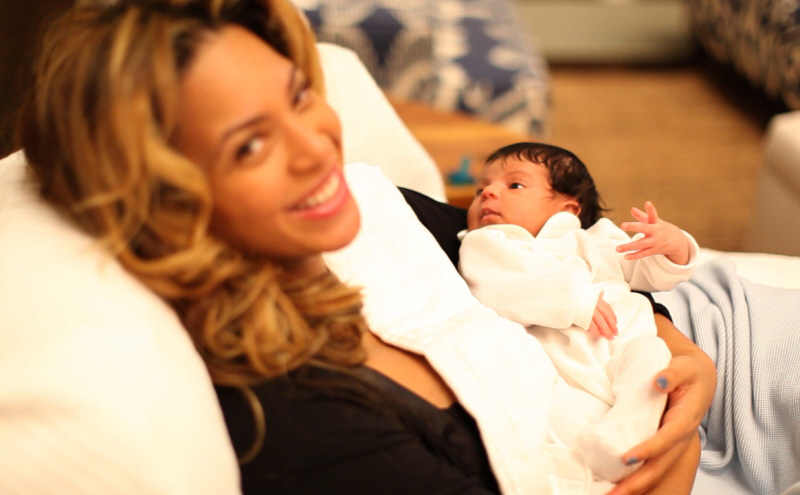 Does anyone else think it's suspicious that Beyonce and Jay-Z didn't make an appearance at last night's Grammys? Jay-Z was up for awards – and he even won one! So why didn't they go? Is it because they're "parents" now and they don't feel like flying to LA? Considering Beyonce was flying just a few weeks before "giving birth," and considering Bey and Jay have six nannies (reportedly), I really don't see what the big deal is with coming to the Grammys. My best theory is that Bey is still pissed off that her album was a piece of crap and the Recording Academy snubbed it, and she knew Adele was going to sweep, so she just decided not to bother. They did manage to get this in Us Weekly though:
Where were Beyonce and Jay-Z on Grammys Sunday? On a pizza date in Brooklyn!

Although Jay-Z was nominated at Sunday's 54th Annual Grammy Awards at the Staples Center in Los Angeles, he and wife Beyonce sat out the proceedings attended by peers like Lady Gaga, Katy Perry, Taylor Swift, Rihanna, Adele and others.

Instead, Beyonce, 30, and Jay-Z (real name: Shawn Carter), 42, took a Maybach from their home in downtown Manhattan's Tribeca neighborhood to the cute Carroll Gardens section of Brooklyn — where they tucked into pizza at their favorite posh pizzeria Lucali.

Leaving one-month-old daughter Blue Ivy at home, the music super couple "were just like a regular couple talking and whatnot," a witness tells Us Weekly, adding that other patrons failed to notice them. "They were sitting in front of the place closer to where they make the pizza."

"Love on Top" singer Beyonce made sure to bid goodbye to the eatery's owner and waitress as they departed.

The fellow diner even congratulated Jay-Z on Blue Ivy's recent arrival. "He said, 'Thank you,' shook our hands, and said 'Have a good night.'"

(In absentia, Jay-Z and collaborator Kanye West won the Grammy for Best Rap Performance for "Otis," from their Watch the Throne album.)

The couple surprised fans worldwide Friday night when they posted the first-ever pics of Blue Ivy on a brand-new Tumblr site.

Explained their close pal, stylist June Ambrose: "B really really thought about this," Ambrose told Us Saturday, "and she really wanted to do it this way. She just couldn't imagine selling pictures of her baby."

And the pictures are "accurate," Ambrose added. "A girl with big full lips, she'll be a supermodel, I can't wait! And her eyes — she's gorgeous!"
[From Us Weekly]
Ah, yes. Who needs the Grammys when you can try to hijack Grammy weekend by releasing photos of your baby (who looks vaguely like a 3-month old Indian baby)? Except Beyonce's hijacking got hijacked by Whitney Houston's death, and then Whitney's death got hijacked by Adele's sweep.
By the way, I just covered Adele's Vogue Magazine interview, and I was surprised to see her praise Beyonce so heavily. Here's Adele talking about her friendship with Bey:
There's a reason the hip-hop world has embraced her, and the feeling is mutual. She has a genuine fixation on Beyoncé—hands down her favorite artist—and refers to Mrs. Jay-Z a lot in conversation. "She's been a huge and constant part of my life as an artist since I was about ten or eleven," says Adele. "I love how all of her songs are about empowerment. Even when she's married and Jay-Z put a ring on it, she releases 'Single Ladies.' Go get yours. Go get what you deserve. I think she's really inspiring. She's beautiful. She's ridiculously talented, and she is one of the kindest people I've ever met. I'm the total opposite. I can moan my ass off; I can be lazy. She makes me want to do things with my life." (Is it a coincidence that Beyoncé named her brand-new baby girl Blue? And aren't we glad that [Adele's mom] Penny changed her mind at the last minute and made Blue Adele's middle and not first name?)
[From Vogue]
Yeah, I don't think Beyonce named her baby after Adele. Please. And while I'll buy that Adele adores Beyonce, I'm guessing that Bey feels competitive with Adele. There's only room for one superstar, you know. And Bey thinks she's the only one.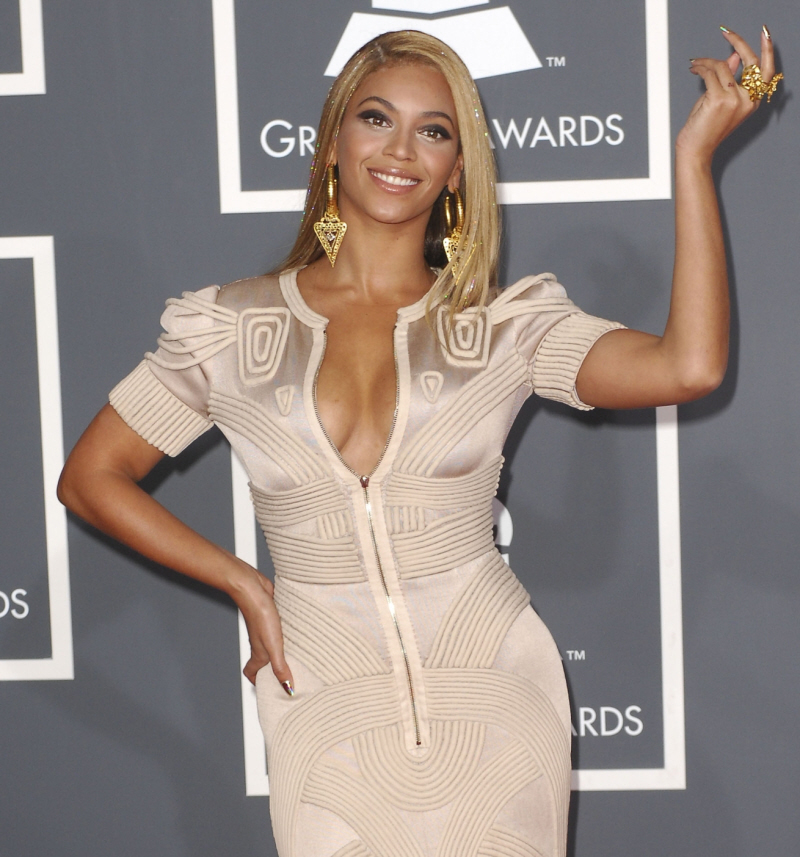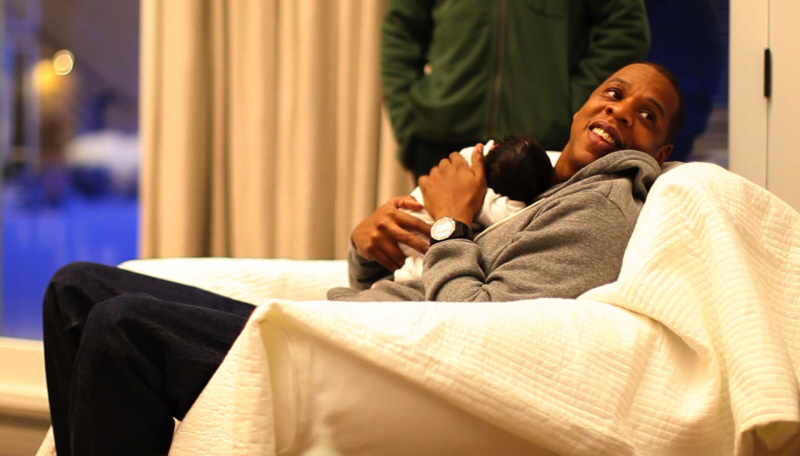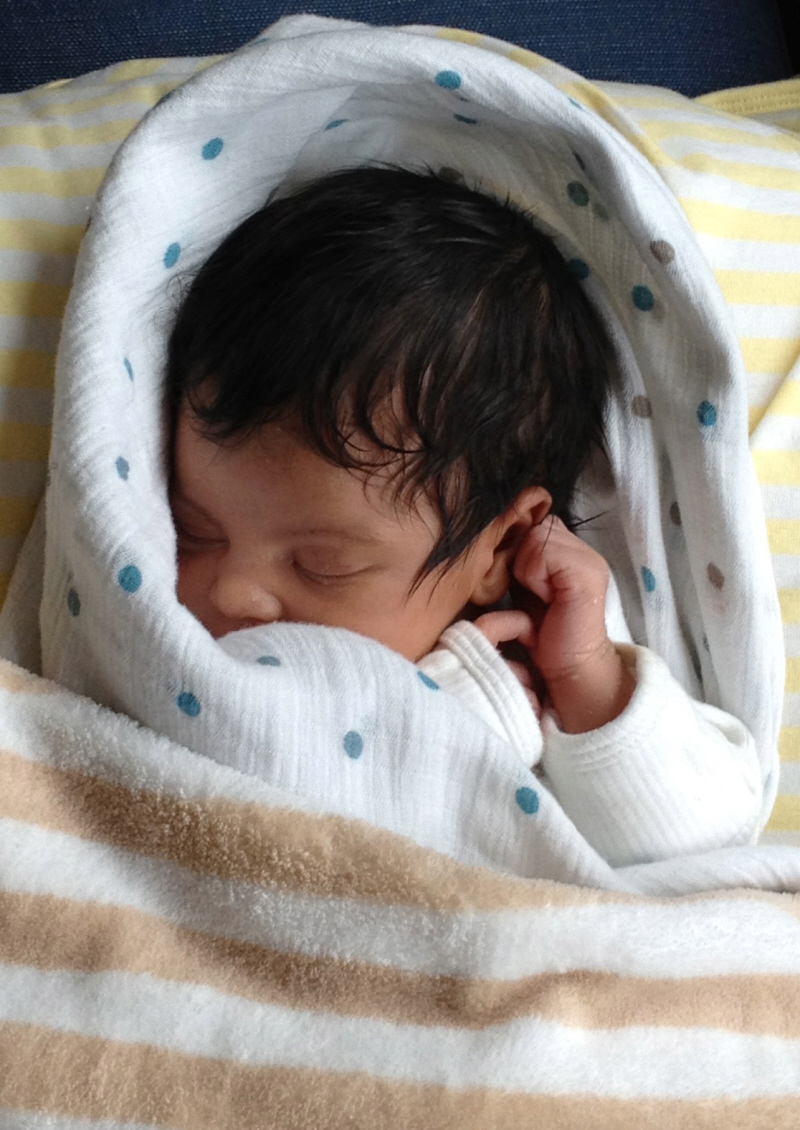 Photos courtesy of Hello Blue Ivy and WENN (photo of Beyonce at last year's Grammys).