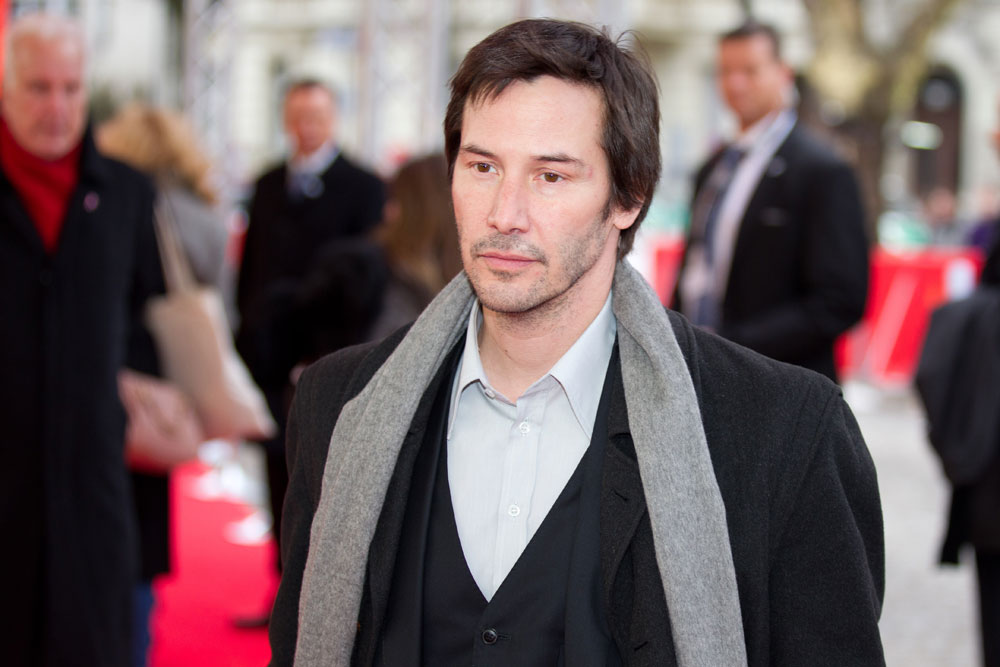 Here's Keanu Reeves at the Berlinale film festival promoting a film he produced, Side By Side, which is a documentary on film production – really! It's described on IMDB as investigating "the history, process and workflow of both digital and photochemical film creation." I've been watching more documentaries lately, particularly documentary television like Current.tv's Vanguard. Although this movie sounds dry in concept it could actually be interesting. I love Keanu and want him to do well. Here's a little more on the film and the fact that it's been picked up for distribution.
Keanu Reeves has been given a big boost as a movie producer – his latest project has been picked up for U.S. distribution days before its world premiere at the Berlin Film Festival in Germany.

Side By Side, a documentary about the digital revolution and its impact on traditional filmmaking, features interviews with pioneering directors with James Cameron, David Fincher, George Lucas, David Lynch, Christopher Nolan, Martin Scorsese and Steven Soderbergh.

Tribeca Film bosses have announced they have acquired the North American rights to the film, which they call "a provocative and illuminating journey through the technical and aesthetic implications of the transition from traditional film to digital technology".

Produced and narrated by Reeves, who also conducted the bulk of the interviews, the film is directed by Chris Kenneally.

It is expected to hit U.S. cinemas this summer (12).
[From Contact Music]
The Hollywood Reporter has a quote from the director, Chris Kenneally, describing the film. "Cinema is at a tipping point. Digital has challenged, and in some ways completely overturned, a process of making movies on photochemical film that has been a tradition for over one hundred years. Side by Side is an intimate conversation between Keanu and the top professionals in the industry about this revolution and its impact."
I would see it just for Keanu, especially to see him interview people in the industry. He's such a thoughtful, decent guy and we don't get enough of him.
Let's talk about how amazingly young Keanu looks here at 47. It might just be the fact that he's borderline clean shaven for once, but he looks like he's botoxed to me in that he's so smooth and young looking still! Kaiser tells me he's just a vampire with good genes, though, and she might be right. I guess he's looked preternaturally young for a while and all the scruff and hair he used to have was disguising it. In the one photo (below) of him looking down while smiling you can see that he has lines and a little puffiness around his eyes. Still, he's in Hollywood and I wouldn't be surprised if he's doing a little something to achieve that "15 years younger" look. Maybe some laser resurfacing or something minor.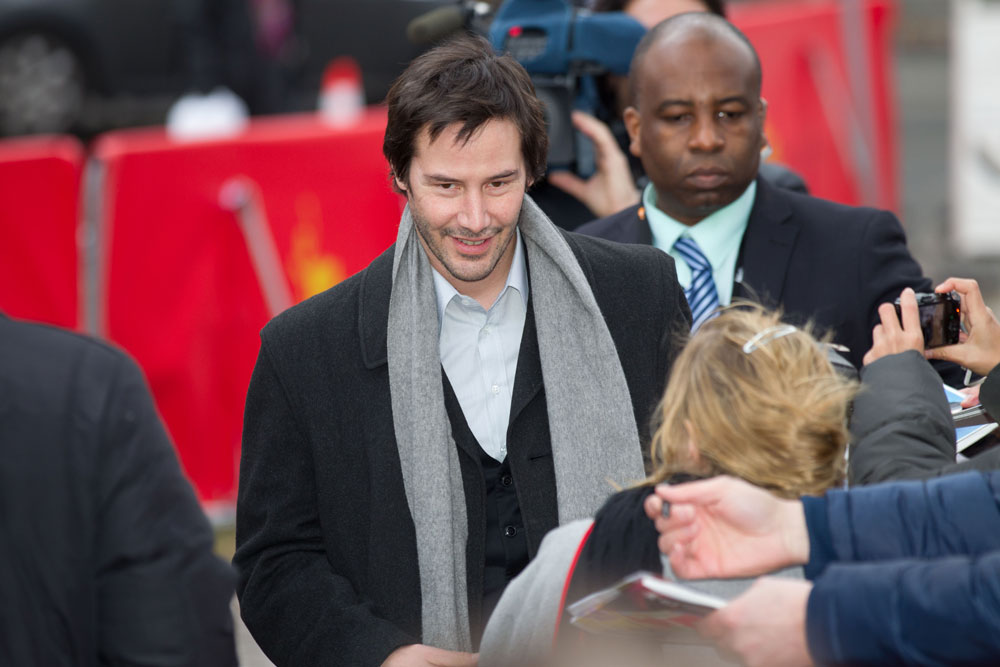 Here's my favorite part of these photos, Keanu's beat to hell sneakers! Look at those things, it's like he has one pair and refuses to wear any other shoes. My kid is like that, but I try to talk him into changing them up well before the shoes get to that stage.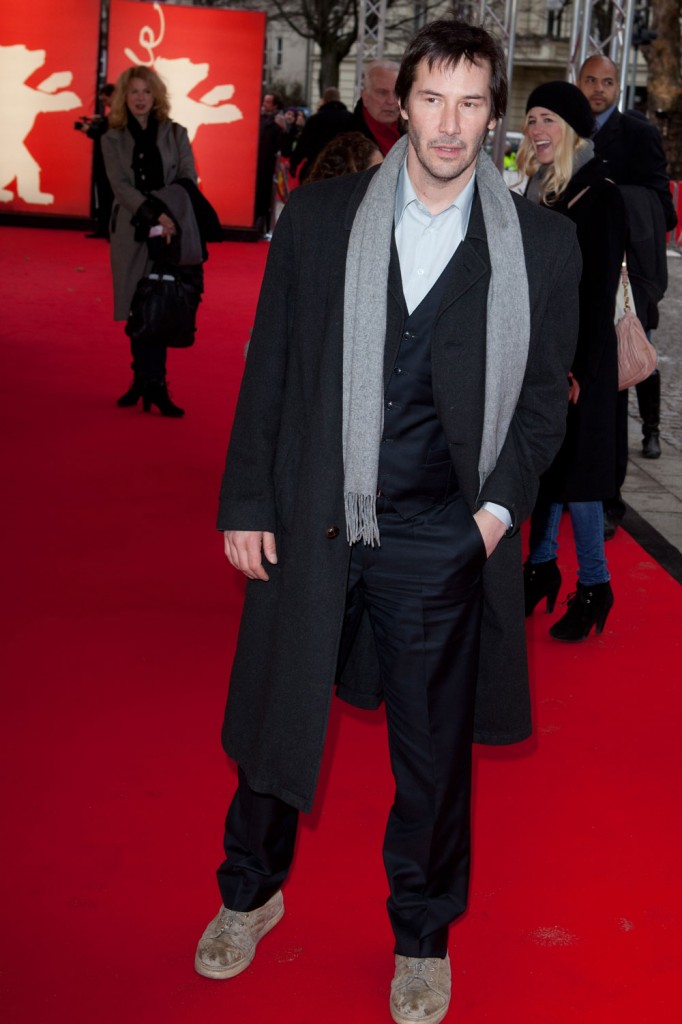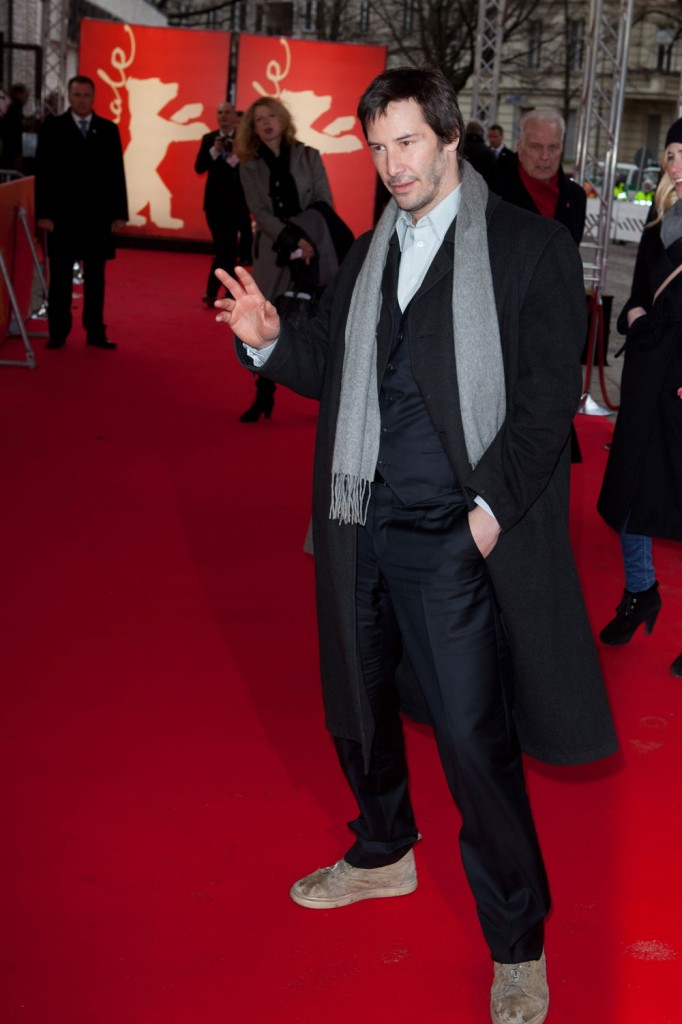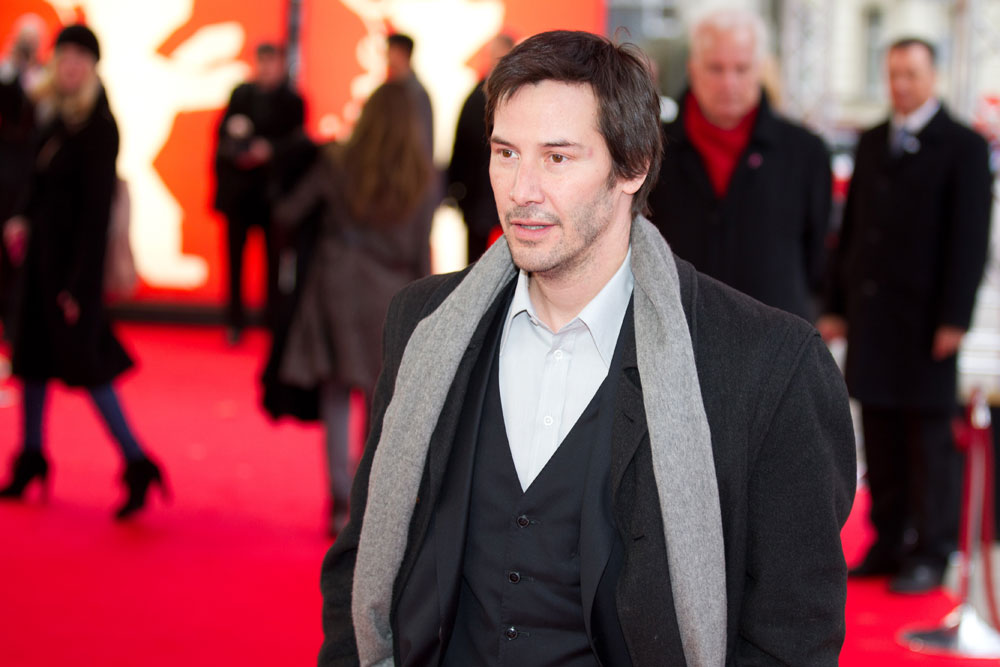 Here's Keanu in June of last year for comparison. He sort-of looks the same, just with a beard. There's something different about his eyes, but that could be due to the fact that he's smiling.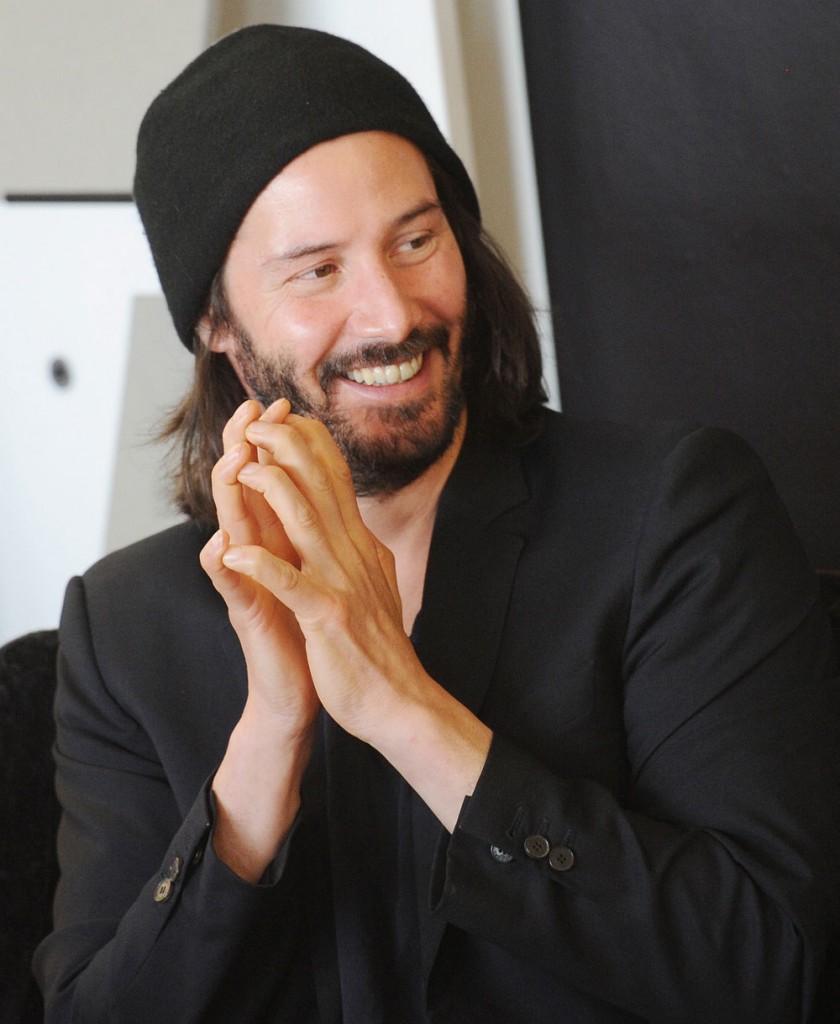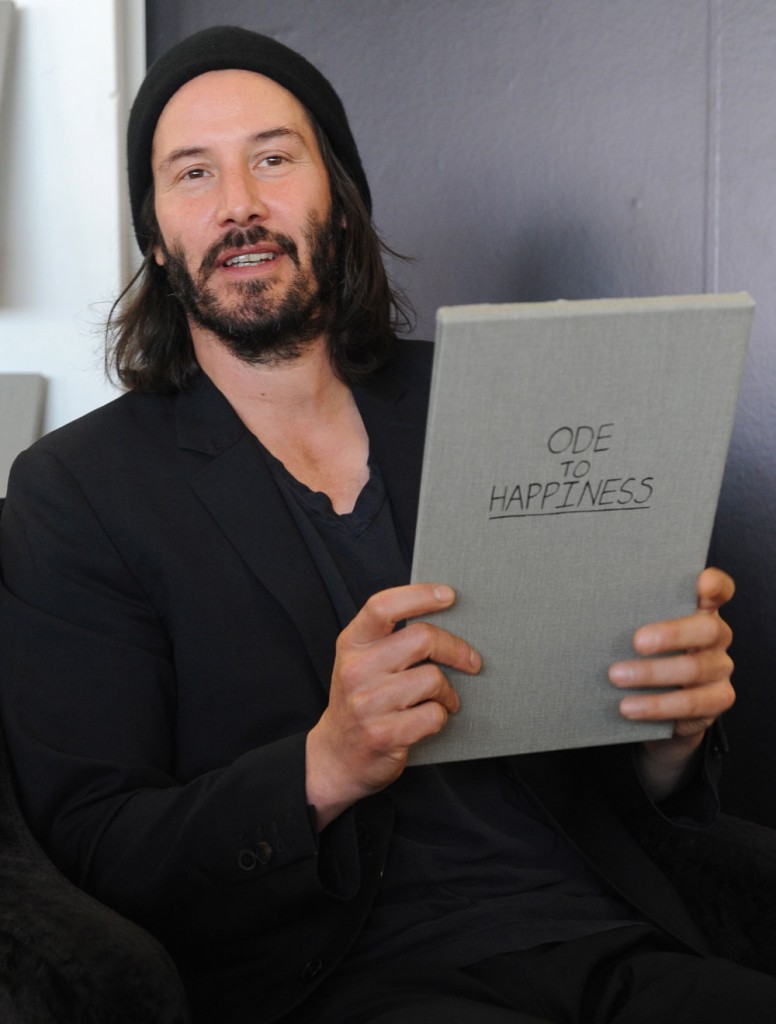 Update: Here are some more photos of Keanu from today in Berlin.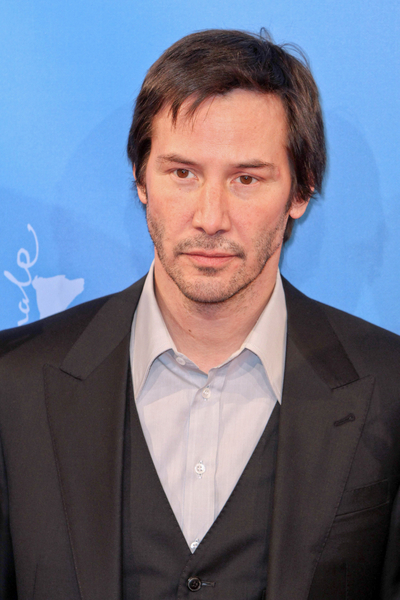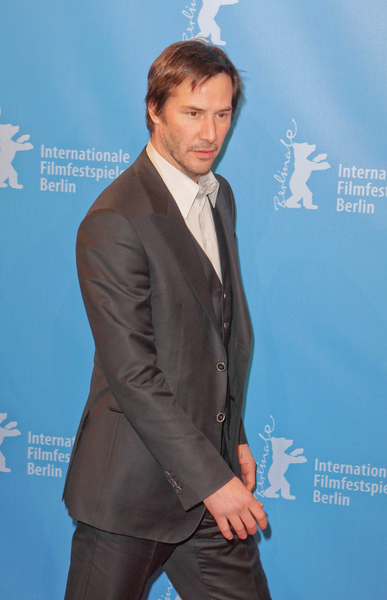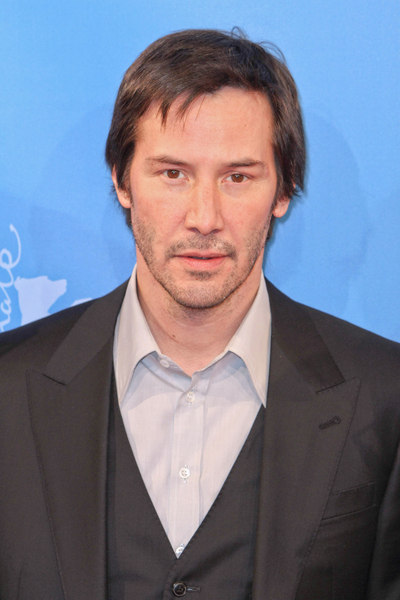 Photo credit: WENN.com and Away! / PR Photos