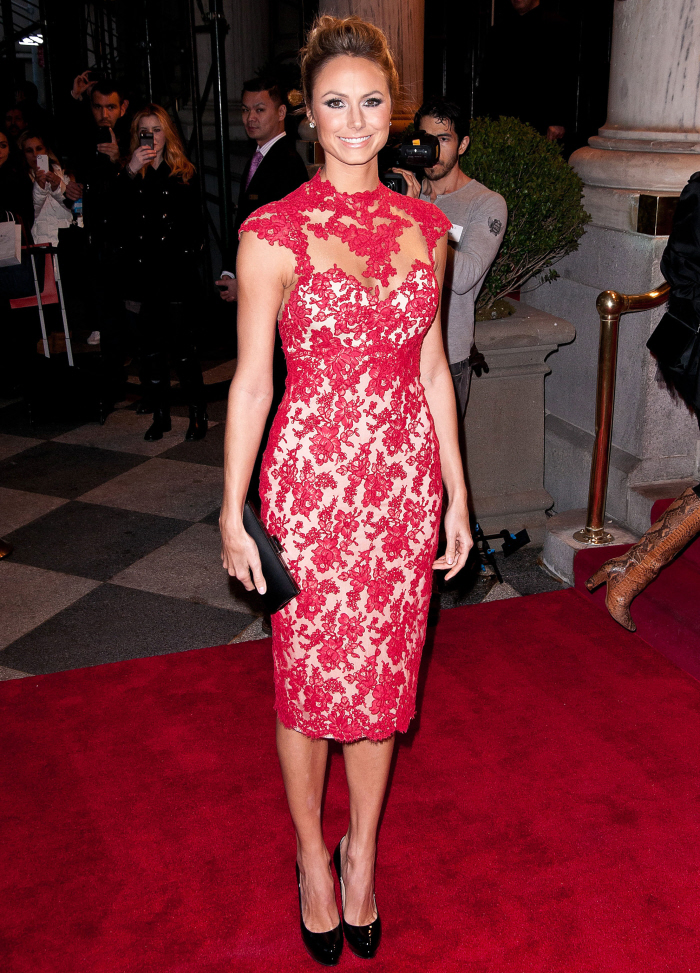 These are all photos from yesterday's Marchesa show at New York Fashion Week. Can we just call it now? Marchesa was the most busted show in town. Harsh? True? First of all, Marchesa designs are themselves pretty busted, cheap and tacky. I tend to think women only wear Marchesa to curry favor with Harvey Weinstein, because his wife Georgina Chapman is co-designer of the line. Because there is seriously no other reason why women would choose to wear Marchesa. Also notable: considering Harvey's pull, there was a serious lack of quality "gets" for the show. Like, Stacy Keibler was the biggest "get". And she did NOT look happy about it. I would be making a monster bitchface if I was wearing that dress too. I would also be photographed constantly mid-eye-roll if my makeup guy did this to me. Oh, Stacy. You look like a coven of bitchy drag queens styled you. Bad show. Barbie, I hope you do better for the Oscars.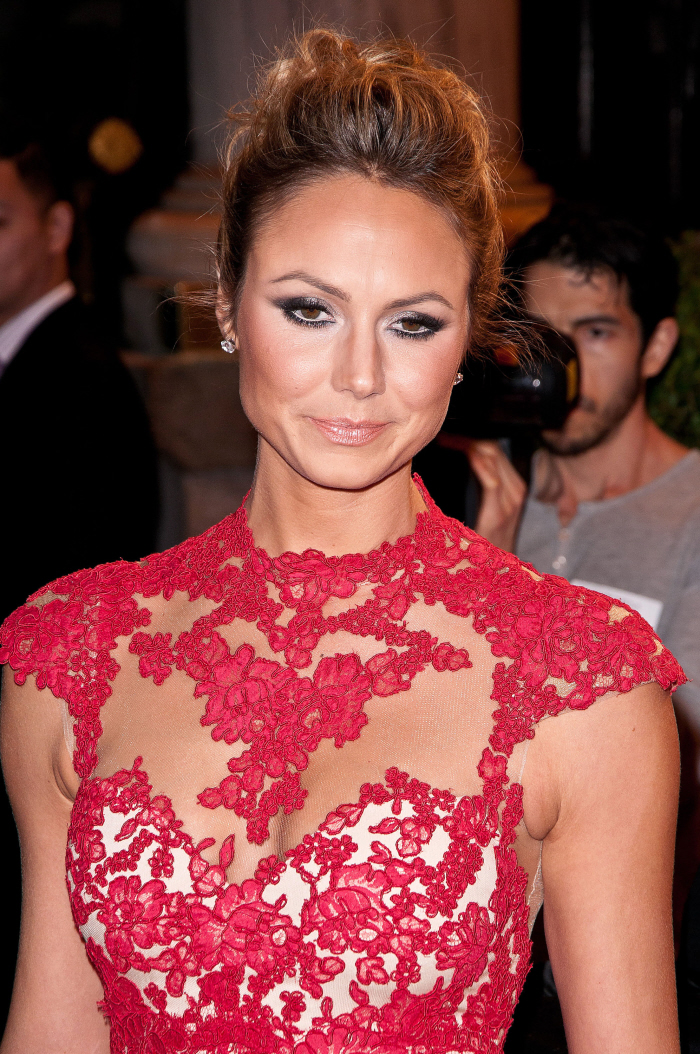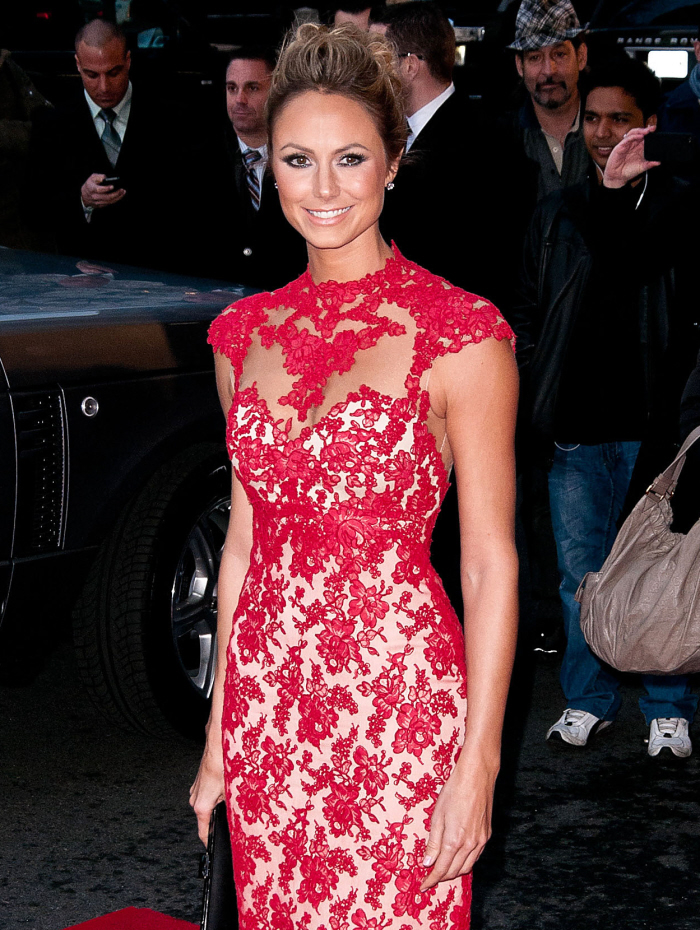 Guess who else was at the show? RACCOON MCPANTLESS!!!!!! She coordinated her raccoon eye makeup to her dress too. Raccoon in navy!!! Who is she kissing up to?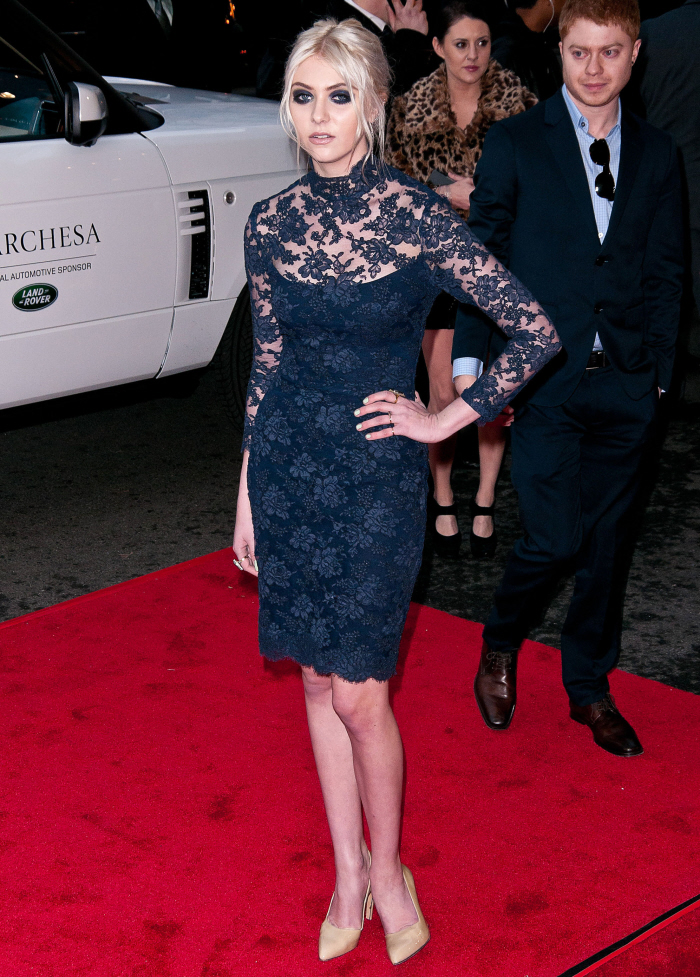 Here's Petra Nemcova, looking particularly cheap. I told you this was the most busted show in town. Poor Petra looks like she has a case of Paris Hilton wonk-eye.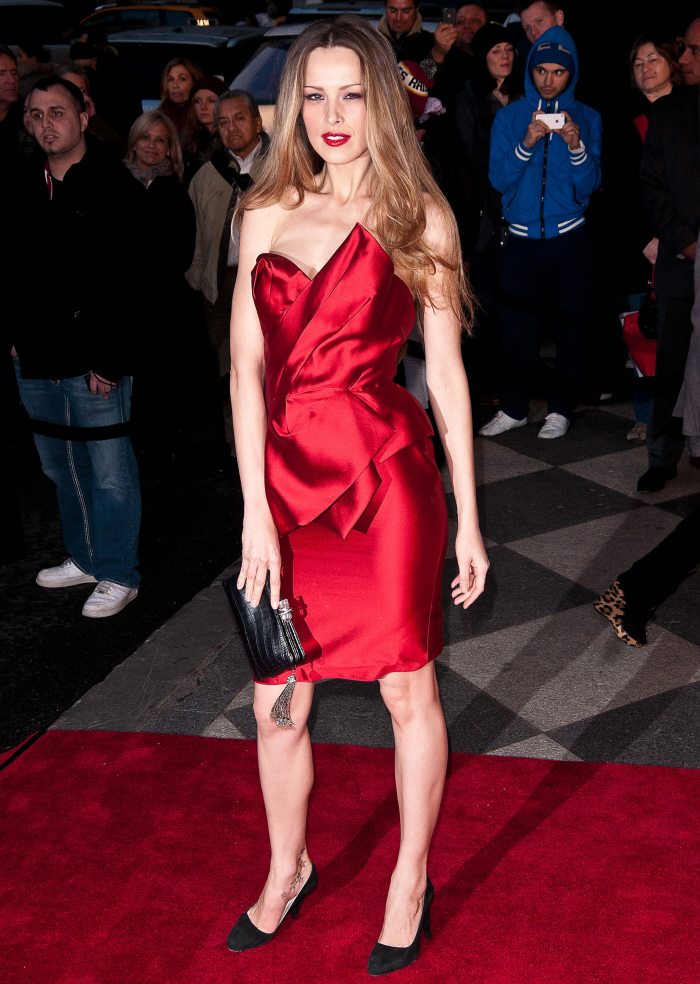 I will never understand how and why Bar Refaeli is considered a supermodel. To me, she's just kind of an average-pretty girl with a nice figure. She just isn't striking or interesting. At the show, it's not that she looked any more or less busted than anyone else, I just barely noticed her.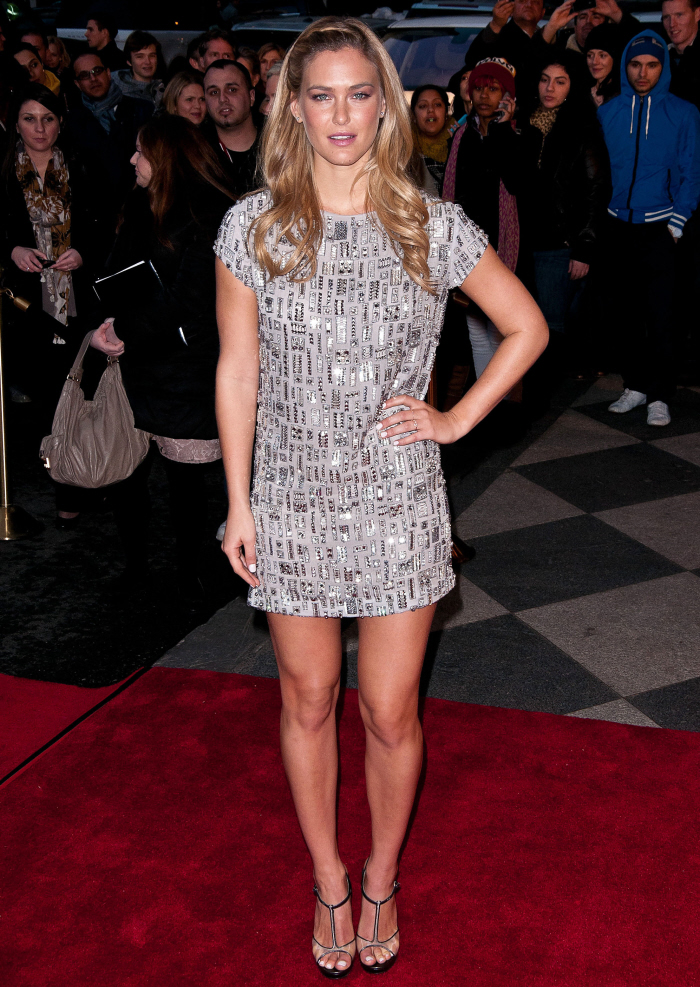 Photos courtesy of WENN.