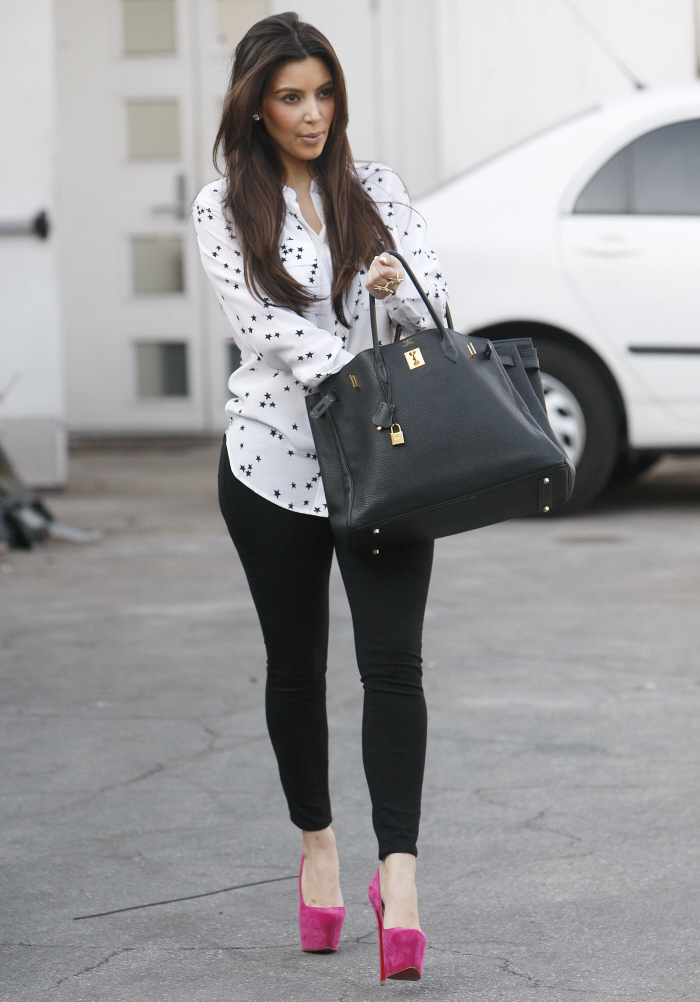 For years now, the Kardashian women have been shilling a product called QuickTrim. It's one of those cheap-O diet things, like a supplement that supposed to decrease your appetite and boost your energy, all while helping you lose weight, I guess. Like cocaine, only different. I personally don't know anyone who takes "QuickTrim" seriously, but that hasn't stopped Kim and Khloe Kardashian from name-dropping the product in interview after interview, even using the endorsement to promote their own weight "loss" on various tabloid covers, and constantly shilling the brand on their Twitter pages. In any case, there might be a problem. Page Six reports that Kim and Khloe could be named in a possible class-action lawsuit claiming that QuickTrim is only a massive dose of caffeine and that it doesn't promote weight loss at all.
Kim Kardashian and her sister Khloe face a possible class-action lawsuit over their diet product QuickTrim, which detractors say contains high levels of caffeine, an ingredient that's "not safe or effective for weight loss."

Kim and Khloe caused a stir over their paid endorsement of the product, which features a picture of bikini-clad Kim. It has reportedly generated $45 million in revenue since they struck the deal with New Jersey-based Windmill Health Products in 2009.

Law firm Bursor & Fisher is preparing a suit against Windmill and the marketing claims made by the Kardashians. An e-mail it sent to product users included a link to the firm's Web site, which states, "The active ingredient in QuickTrim weight loss products is a large dose of caffeine . . . The FDA has determined that caffeine is not safe or effective for weight loss."

Partner Scott A. Bursor told us, "My firm has been retained by an individual that purchased QuickTrim, and we are investigating the matter. We have provided written notice of our client's claims to the company and others involved in marketing QuickTrim," and his firm is reaching out to other QuickTrim users. Bursor & Fisher has won or settled cases against firms peddling products including hair loss remedy Avacor and diet supplement Xenadrine.

In January 2010, Kim said she used QuickTrim to shed 15 pounds in weeks. Last year she tweeted that she was using it to get in shape for her wedding, and Khloe also claimed she lost 15 pounds.

Adriane Fugh-Berman, a physician at Georgetown University Medical Center, warned in 2010 that QuickTrim contains large amounts of caffeine. She said, "They're not saying how much caffeine is in these pills. Too much caffeine can make you jittery and increase your blood pressure and pulse. If you pop a couple of these pills with your Starbucks . . . you could get caffeine poisoning, which can cause heart arrhythmias." Reps for the Kardashians and Windmill didn't get back to us.
[From Page Six]
Look, if there's a decent case there, I'm sure the lawyers will file suit and QuickTrim will probably have to settle and change their "claims" and "Kardashian testimonials." I'm not even one of those people who complains about our too-litigious society – I think suing people is The American Way, and God bless the almighty subpoena. But I really have to ask all of these potential litigants: how incredibly stupid are you? Did you really expect miracle weight loss from a product endorsed by Kardashians?!?!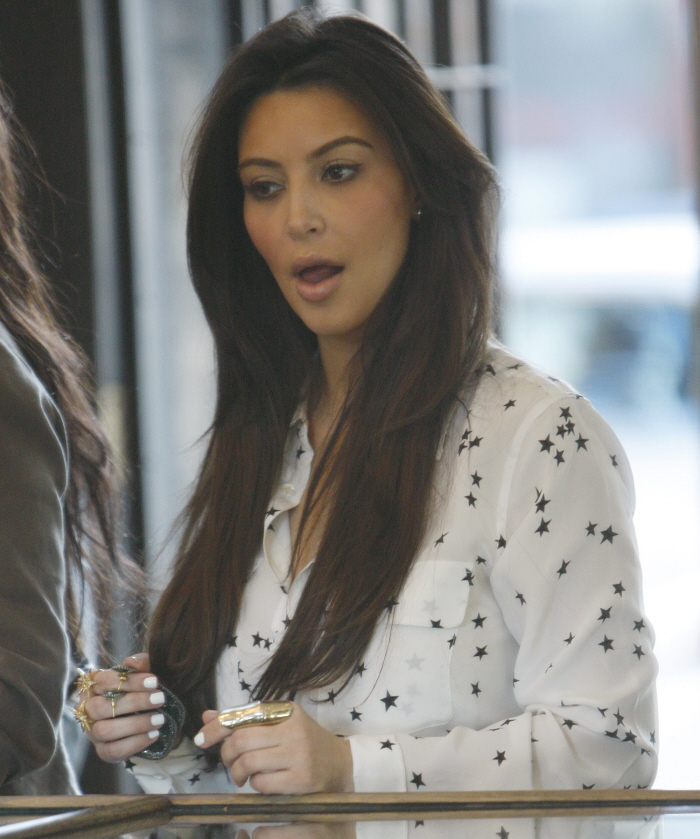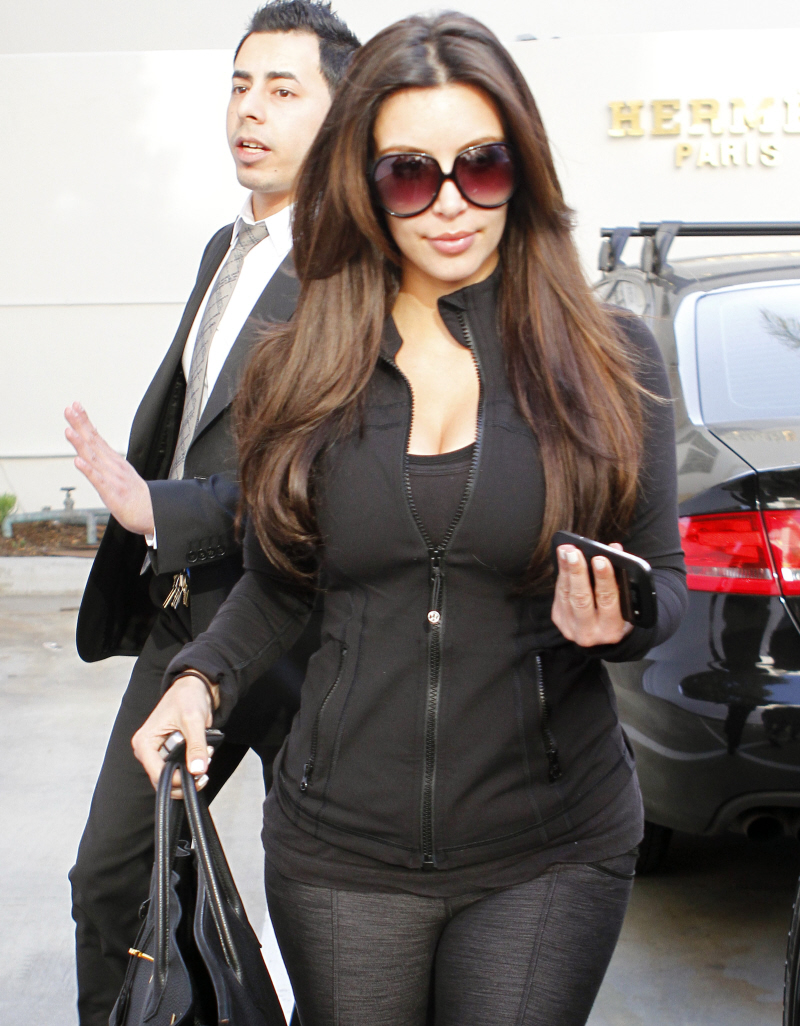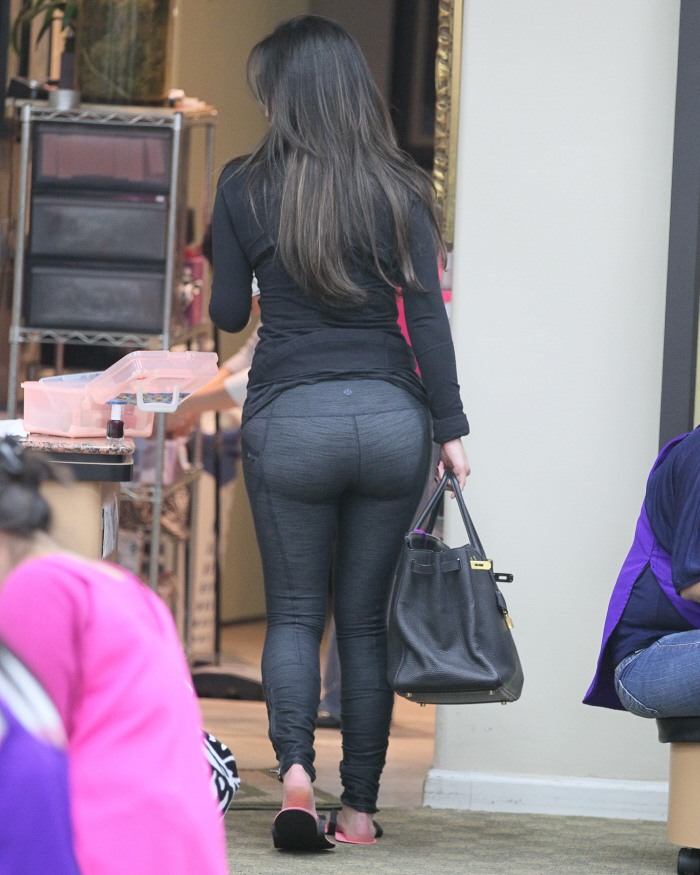 Photos courtesy Fame/Flynet and WENN.