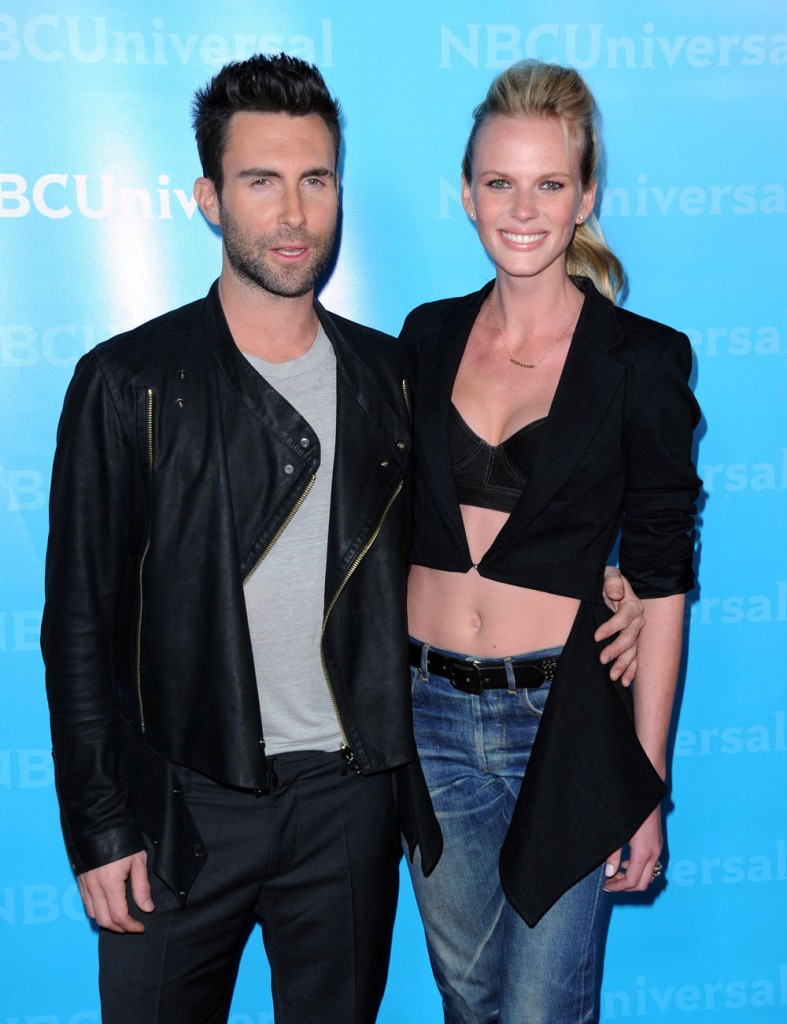 I just wanted to cover this story to comment on how stupid it is. As far as Adam Levine goes, I saw "The Voice" about twice last season and I didn't have a strong opinion of him either way. He seemed decent and hardworking, but he wasn't as likable as Blake Shelton. Also, I once saw Adam perform with Maroon 5 and he gave a good show, but I got the vibe that he was full of himself. He's a rock star, after all. (They were opening for Matchbox 20 years ago and a date had tickets.)
Anyway Adam, 32, has been dating statuesque Victoria's Secret model Anne Vyalitsyna, 25, for about two years. We've heard rumors that Adam was stepping out on her, but those were vague and never confirmed. In a joint appearance on Howard Stern recently, Adam revealed his birth control method with Anne, which he said was "foolproof" – pulling out. Uh, that's not foolproof. OK Magazine has the details: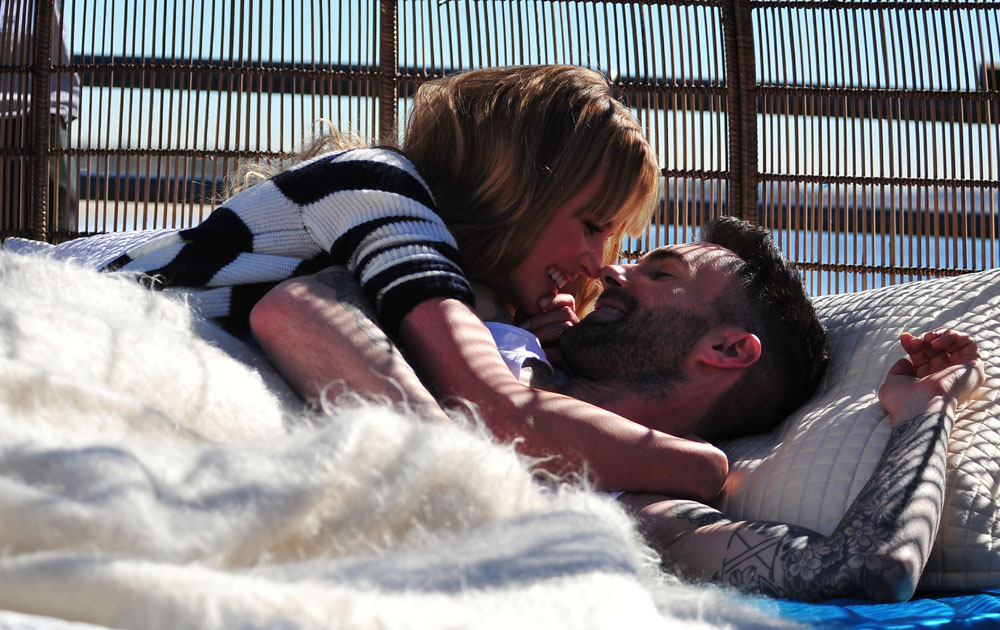 Leave it to Howard Stern to get the intimate details of his guests' sex lives on The Howard Stern Show. This week, Howard asked Maroon 5's frontman and judge of The Voice, Adam Levine, to share his birth-control method with his Victoria's Secret girlfriend Anne Vyalitsyna. And yes, he actually shared it.

Adam has been proudly dating Anne, 25, for two years now.

"This is the longest, most functional relationship I've ever been in," he told Howard on his show. "I don't want to screw it up."

Anna reportedly came out of the green room to share her version of how she met Adam. The two met when Maroon 5 was hired to play at a party for the Sports Illustrated Swimsuit Edition.

"He thought I was a stuck-up b**** and I kind of thought he was a d***bag musician," she explained.

But after getting drinks, they realized they got along.

Now, Adam and Anne are as close as a couple can get. At least, we hope so since they're not exactly being very safe with their birth control.

In a TMI conversation, Adam revealed he uses "a fool-proof birth-control system," the pull-out method.

"I didn't start a band to get girls," Adam said with a laugh. "I stayed in the band to get girls."
[From OK!]
Well it's not great advice to put out there as far as birth control goes, especially when we're talking about a guy who is probably only in a monogamous relationship for appearance's sake. I hope that he's using condoms with any women he's sleeping with on the side.
I did a tiny bit of google research, and there was a controversial recent report that claimed that, if done perfectly, withdrawal has a surprising 4 percent failure rate as opposed to condom's 2 percent failure rate. The researcher also noted that two studies show that it's not true that there is mobile sperm in pre-ejaculate, unless the man has had sex in the last two hours. So maybe withdrawal gets "a bad rap" as some claim, but it's still not effective against sexually transmitted diseases, and it requires a lot of trust between partners. When it comes to Adam Levine, it sounds pretty selfish too.
Here's some of Adam's interview with Howard. He handles the question about Christina Aguilera gaining weight pretty well.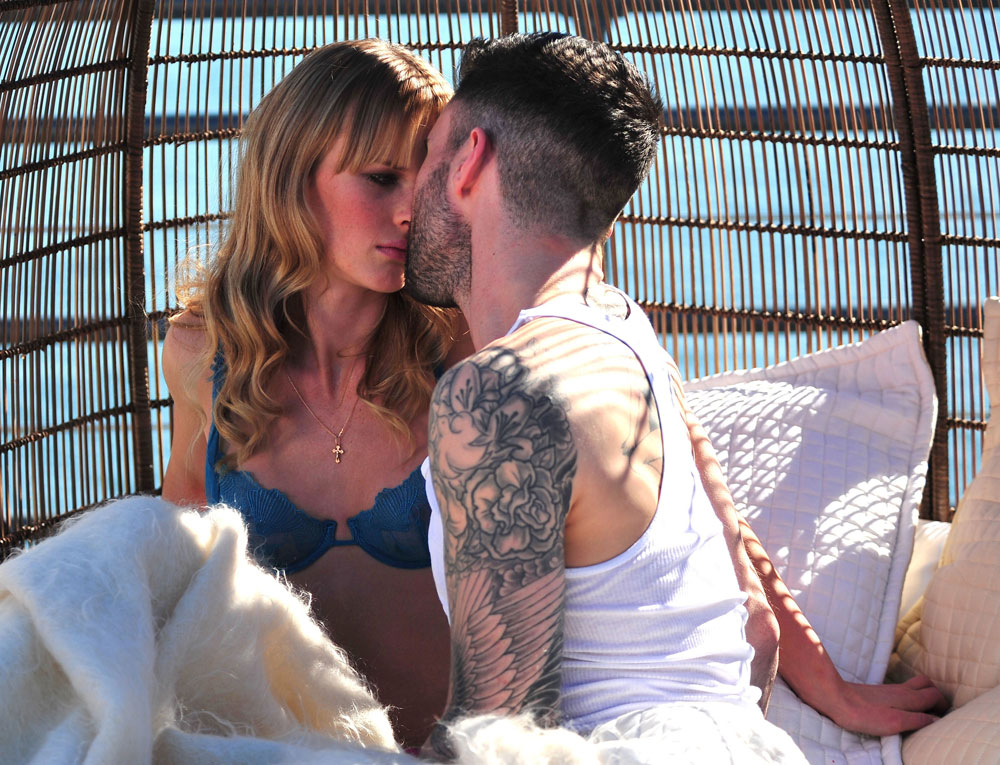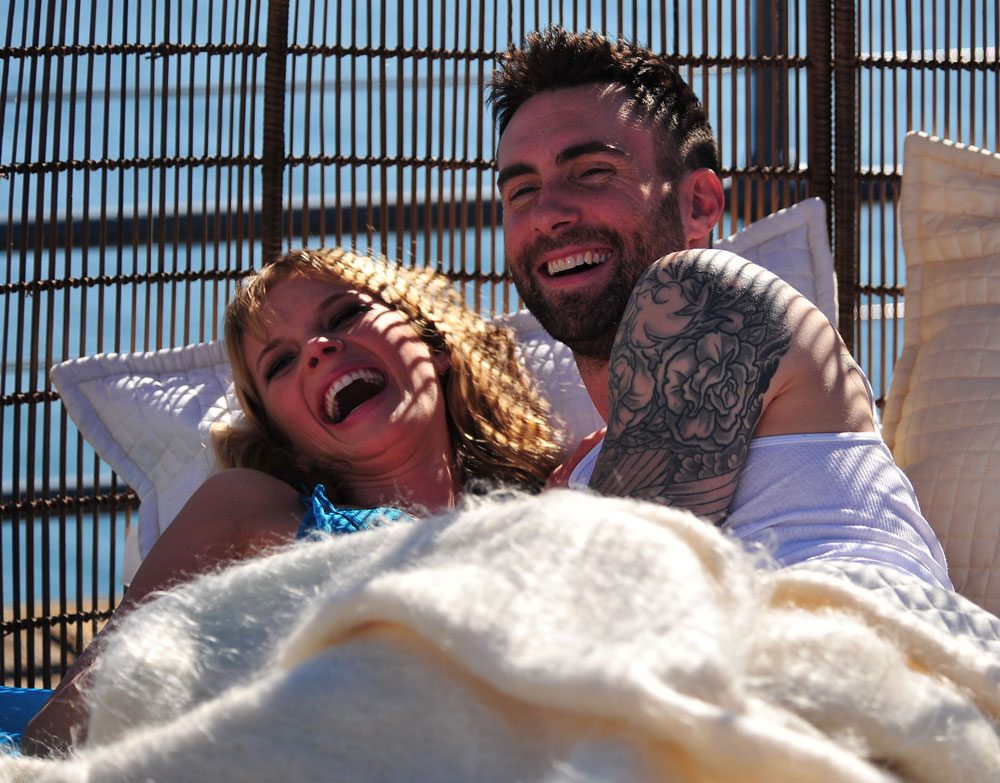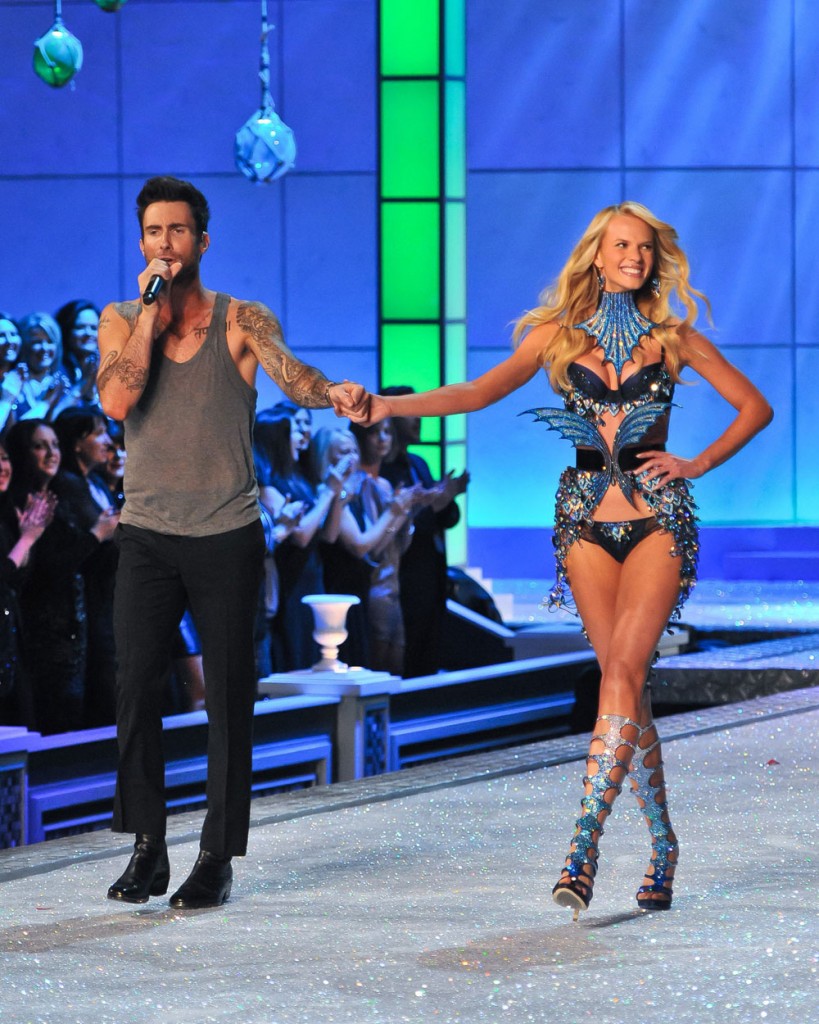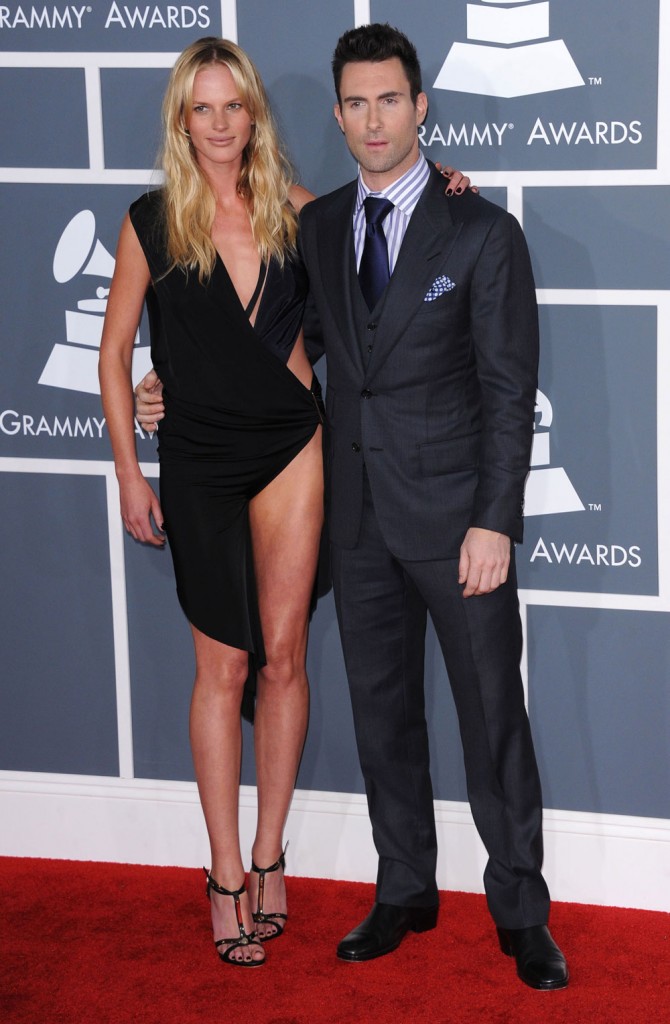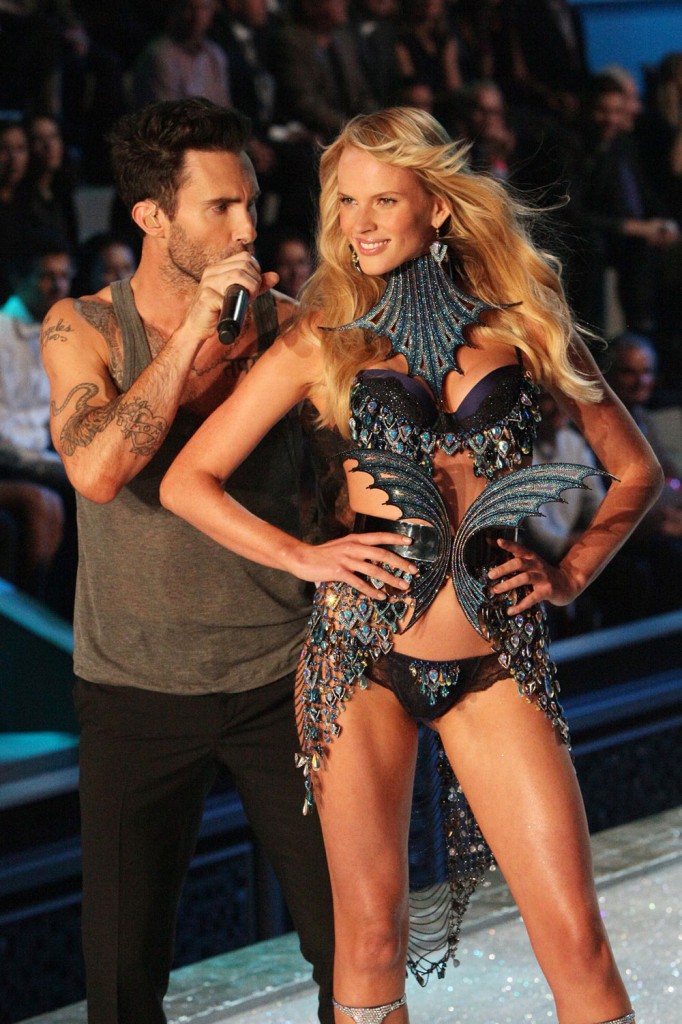 These photos of Adam and Anne in bed are from a Maroon 5 video filmed last year. Other photos from VS fashion show on 11-9-11 and events on 1-16-12 and 2-12-12. Credit: WENN.com