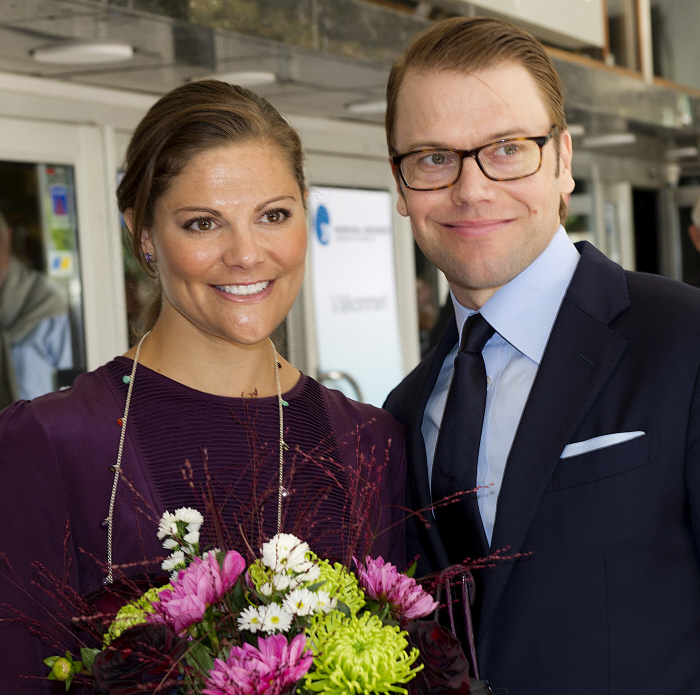 Yay! I kind of forgot that Sweden's Crown Princess Victoria was pregnant, so it came as such a pleasant surprise this morning when I saw that Victoria had given birth. Victoria and her husband, Prince Daniel (a commoner and former personal trainer), announced her pregnancy last August. Daniel was allowed to come out and speak to the press after Victoria gave birth overnight… to a girl! Yay! Victoria will be queen of Sweden after her father, and now her daughter is second in line to the throne. Sweden doesn't make it all about the male heirs – whomever is born first is next in line to the throne! Anyway, Prince Daniel seemed really sweet and really proud when he spoke to the press, describing his daughter as "a very cute princess."
Sweden's Crown Princess Victoria has given birth to the first royal baby in three decades. Her husband, Prince Daniel, announced the birth of his daughter this morning. Daniel said the baby was born overnight at 4:26 a.m. (0326 GMT) at the Karolinska University Hospital in Solna, a suburb of Stockholm.

The emotional prince held up his hands to show how big she was, said she tipped the scales at 7lb 3oz. Mother and child are doing well.

The baby girl is now second in line to the throne of Sweden, as the first grandchild of the king and queen, the court said on its website. Her mother is first.

The father, Prince Daniel — the former personal trainer of the crown princess — was present at the Karolinska hospital in Stockholm during the birth, the court said.

The child's name will be announced Friday or Saturday, her father said.

Visibly moved, the prince described the baby as "a very cute princess" in an appearance on Swedish television Thursday morning.

"Well, when I came down from the room, the little princess was laying on her mother's chest, and it looked like they were having a very cozy time, so it was hard to take my eyes off them," he said on CNN affiliate TV4.

"The Crown Princess is feeling fantastic, she is so happy and everything has worked out well and the little daughter and the Crown Princess are feeling very well," he said.

Admitting he was "very nervous" during the birth, he said "everything has worked out well," and thanked the hospital staff for the "wonderful care they have provided us."

"And I would also like to thank everyone who for the last nine months have shared our joy, which we have really appreciated," he said.

He added that his father-in-law, King Carl XVI Gustaf, and mother-in-law, Queen Silvia, 'are very happy' about the birth.

In August last year, the Royal Court announced that Victoria was pregnant and expected to give birth in early 2012. Victoria, 34, is next in line to the throne. Her father has been king since 1973. The Swedish monarch is primarily a figurehead, representing the country as the head of state but without political power.

The royal family has recently been shrouded in controversy. In 2010 a book claimed that King Carl XVI Gustaf had a playboy lifestyle. The King denied the allegations in a rare interview in May 2011 but also apologised for undermining trust in the monarchy. It is hoped that a new royal baby will restore the Swedish people's faith in the monarchy.
So sweet. I'm not aware of any controversy surrounding Victoria and Daniel – they were another couple (like Prince William and Kate Middleton) who waited years and years to marry. But unlike Will and Kate, Daniel seemed to spend his time, pre-royal engagement, in heavy royal training, and he hit the ground running as soon as they were married. I really like Daniel – he seems like a really good guy, and they seem solid as a couple. I'm so happy they had a princess!!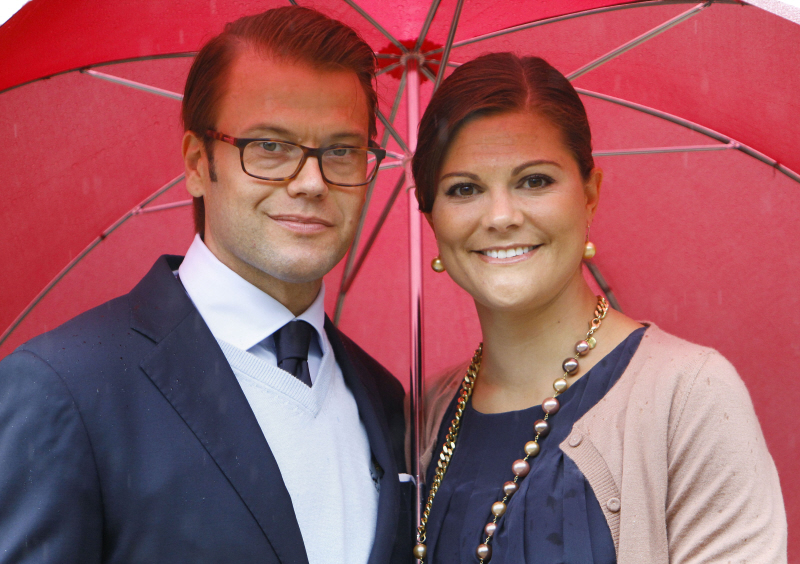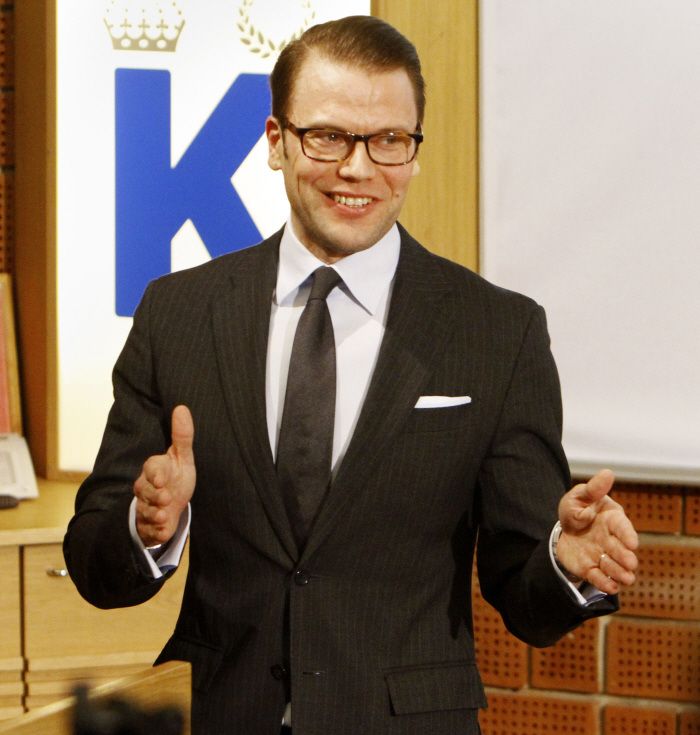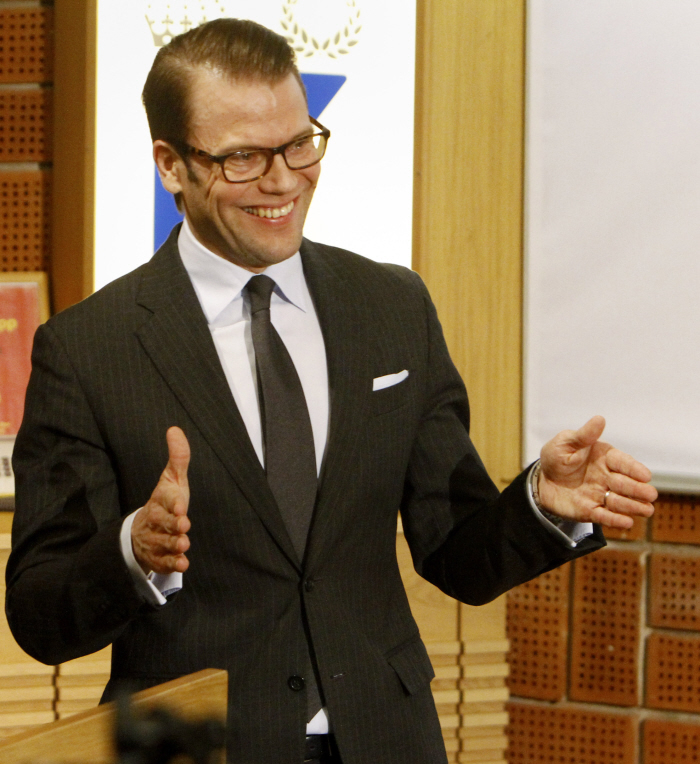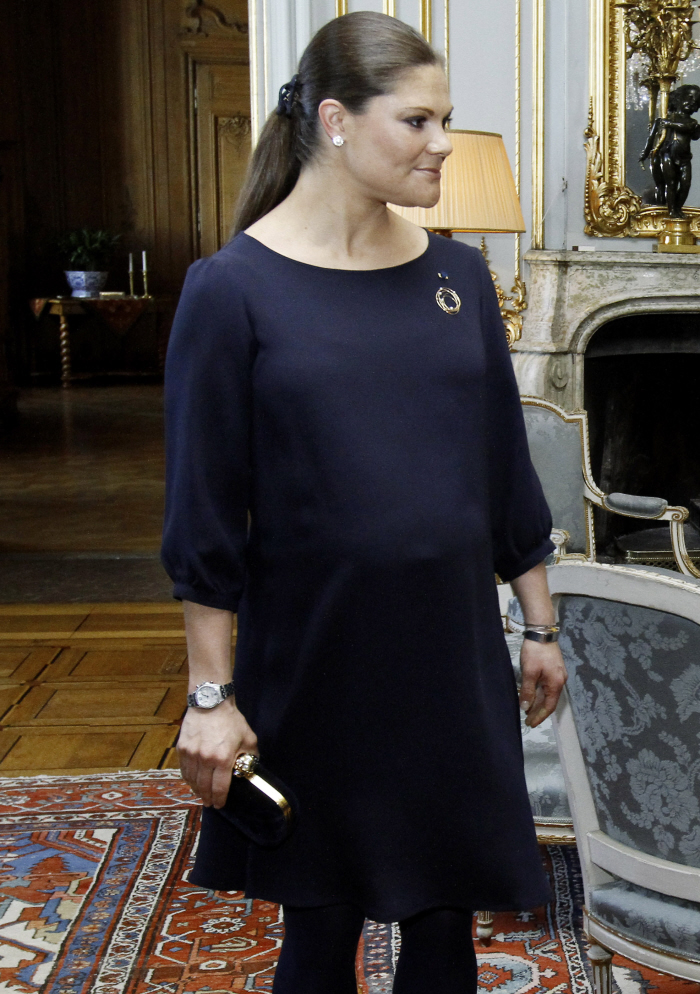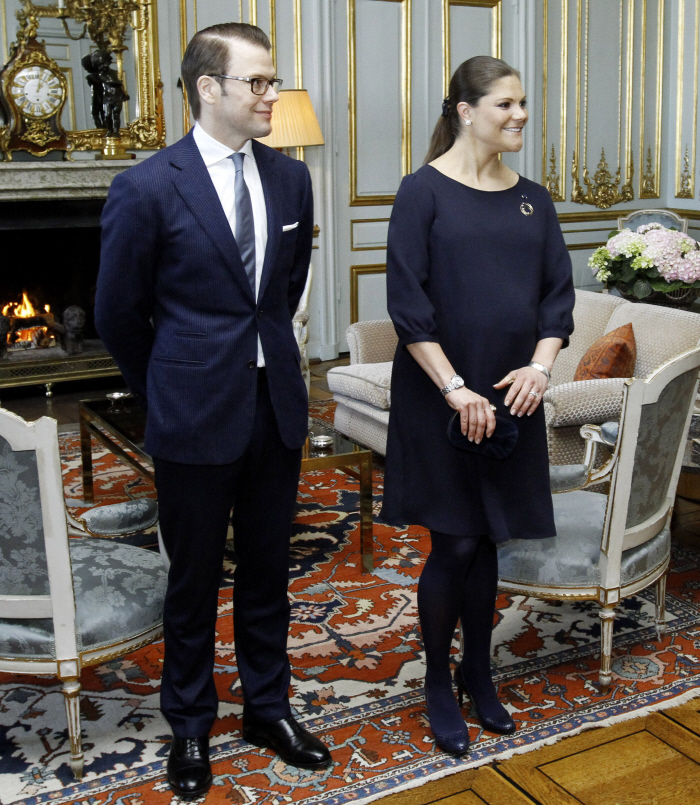 Photos courtesy of WENN.