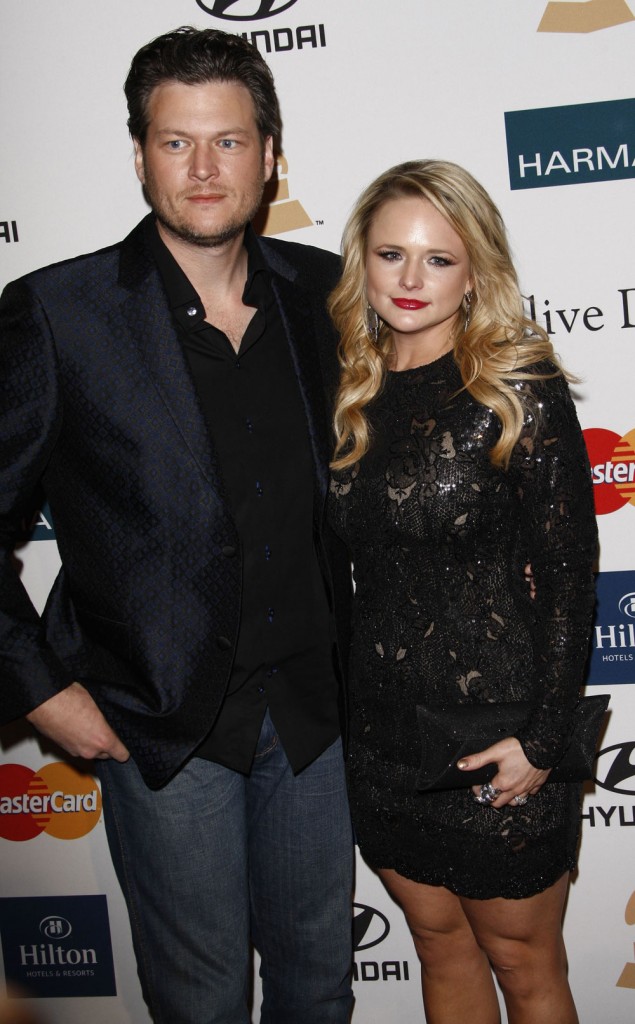 It's pretty well known that Blake Shelton cheated on his first wife with fellow country singer Miranda Lambert, his current wife. Miranda admitted as much in an interview last year. So all sorts of expressions come to mind when I read this story, particularly "once a cheater…" and "how you get 'em…" I'm not saying that Blake is necessarily "cheating" with this young woman, as in boning her, just that he seems to have an inappropriate relationship with her that goes beyond just business. Here's more:
Blake Shelton… hooked up with [country singer] Cady Groves, 21, on Twitter almost two years ago, and their cozy online banter quickly began to sizzle, say sources.

"Cady had a huge crush on Blake and followed him on Twitter for almost a year before they formally met," a pal told The Enquirer.

"She was new to the country music scene and doing everything she could to get her boot in the door, so Cady sent Blake messages asking him to be in her country music video."

With the encouragement of a video producer, Blake finally agreed to make a cameo appearance as a tow trucker driver who impounds Cady's car.

"Cady was estatic – and their relationship really heated up after that," the pal confided.

"Blake and Cady were calling and texting each other every day – sometimes several times a day.

"Oftentimes Cady would get a call in the middle of the day, then she'd suddenly pack her bags and fly to Oklahoma where Blake lives. Her trips were always very quick – usually 24 hours or less."

Cady is originally from Marlow, OK, about 100 miles from Tishomingo, the small town where [Blake] and his wife of nine months live…

Cady's crush for Blake was on full display during a recent interview.

"Blake was a huge inspiration to me!" she gushed. "He is an amazing guy. It's just too bad he's married. I love older men! I'm a petite 21 year-old and Blake is tall and 35. That's called a perfect fit where we're from.

"I think (Blake) is very handsome, and as a couple we would look great. We even had photos taken together on set with his arm around me.

"Any girl would be lucky to have him. Miranda should consider herself lucky…"

Now Miranda, 28, is doing everything in her power to make sure the young hottie doesn't steal her man, say insiders.

"She warned Blake to cool his heels with Cady," a source revealed. "And the communication between them has all but ended."
[From The National Enquirer, print edition, March 5, 2012]
Listen to the way this girl talks about Blake! You don't say that about someone else's husband! Blake has a problem with drunken over-tweeting, and Miranda has said that her husband is addicted to it and often ends up tweetin' and deletin'. I would say that maybe Blake isn't particularly interested in this one (hot young) singer and just likes to wile away time chatting to people online, with it sometimes going too far. Blake actually appeared in this girl's music video, though, and she's supposedly visited him several times. Miranda should probably put her foot down on this "friendship," and it sounds like she has. She knows what Blake is capable of.
Here's a link to this chick Cady Grove's music video that Blake appears in, which is ironically about cheatin'. She looks so young! That kind of makes me think Blake's friendship with her is "innocent" and he's just enjoying the attention. Blake comes in at 1:33. Look at how he looks at her. I know he's "acting," but still!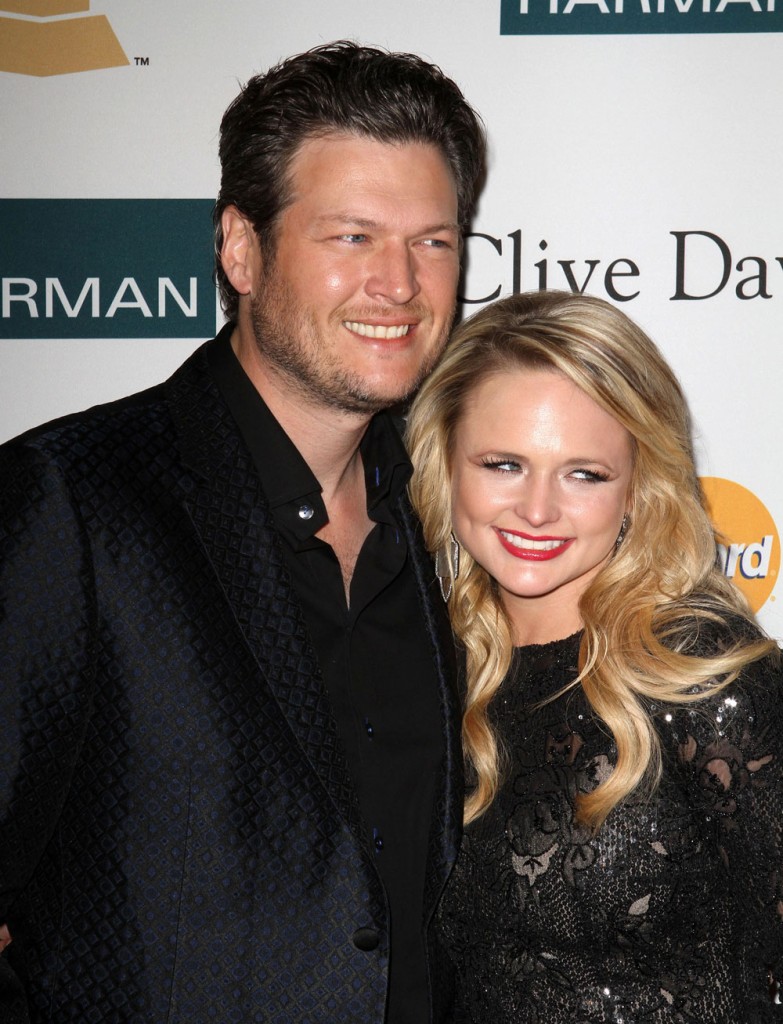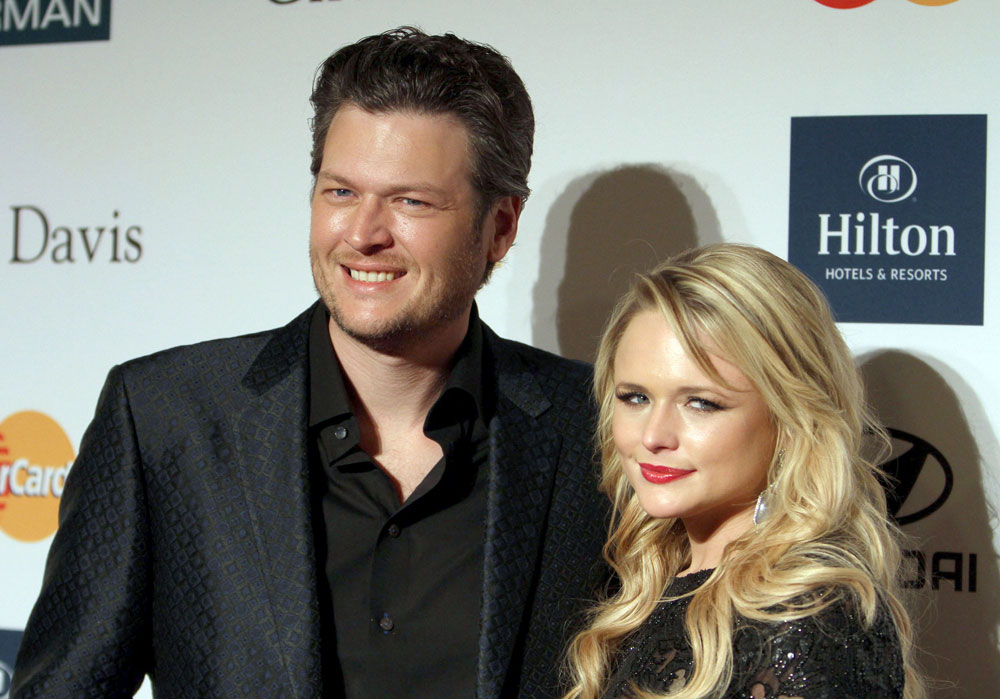 These photos are from 2-11-12. Credit: FayesVision/WENN.com