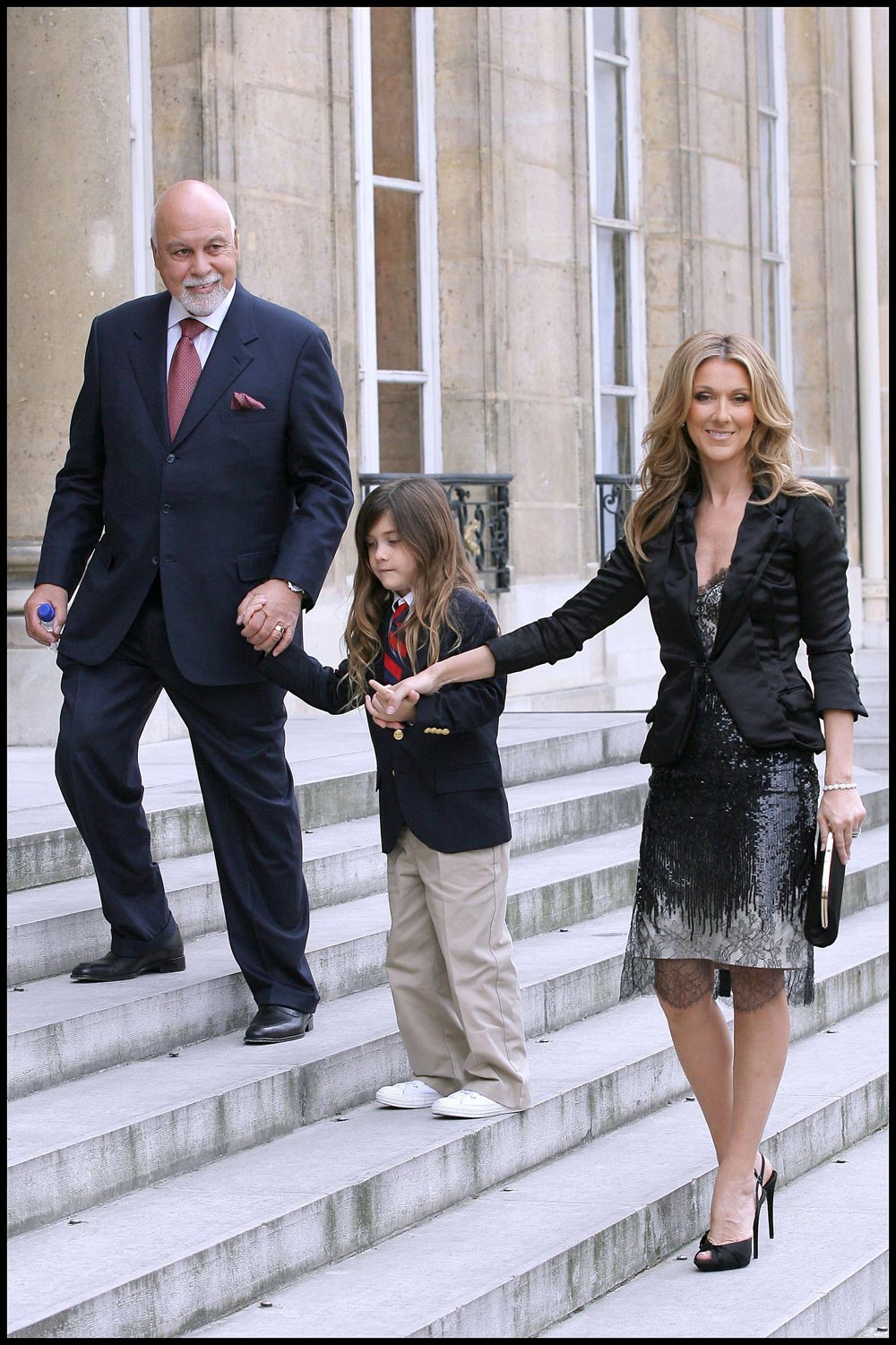 Celine Dion gets a lot of slack for that fact that her son René-Charles, 7, has very long hair for a little boy. While longer hair for boys seems to be in fashion and other celebrity kids like Kate Hudson's son, Ryder, also have long hair, Dion says it has nothing to do with her tastes and that René just hasn't wanted a hair cut so she hasn't forced him:
Celine Dion doesn't let society dictate what's right for her household. "We decide as a family what's good for us," she shared during her recent appearance on Oprah, which aired on October 28. And that includes hairstyles. Celine admitted her son, René-Charles, 7, has never had a haircut – because he doesn't want one. "I've asked him, and he says, 'I like my hair like that,'" she says.
[From In Touch, print edition, November 17, 2008]
She's right that it's every family's prerogative if they're going to have their boys get haircuts. Little Ryder Robinson's dad Chris has long hair so you can see how Ryder would want to have a similar hairstyle. René-Charles' dad, René Angélil, 66, is a bald guy, but wherever he got his inspiration for long hair if his mom and dad don't mind indulging him that's their decision. He doesn't look comfortable, but who knows with kids and in these pictures he's dressed up in a suit and getting dragged to a formal affair. Not many kids would look happy in that situation. It's not something I would chose for my child and I have a hard enough time getting my son to take a bath without worrying about caring for long hair, too. Wash and wear hair is one advantage of having a little boy.
Celine Dion, her husband, René Angélil,, their son, René-Charles, and Celine's mother, Therese Tanguay, are shown with French President Nicolas Sarkozy when Celine was presented with the French Legion of Honour at the Elysee Palace in Paris on 5/22/08. Credit: WENN