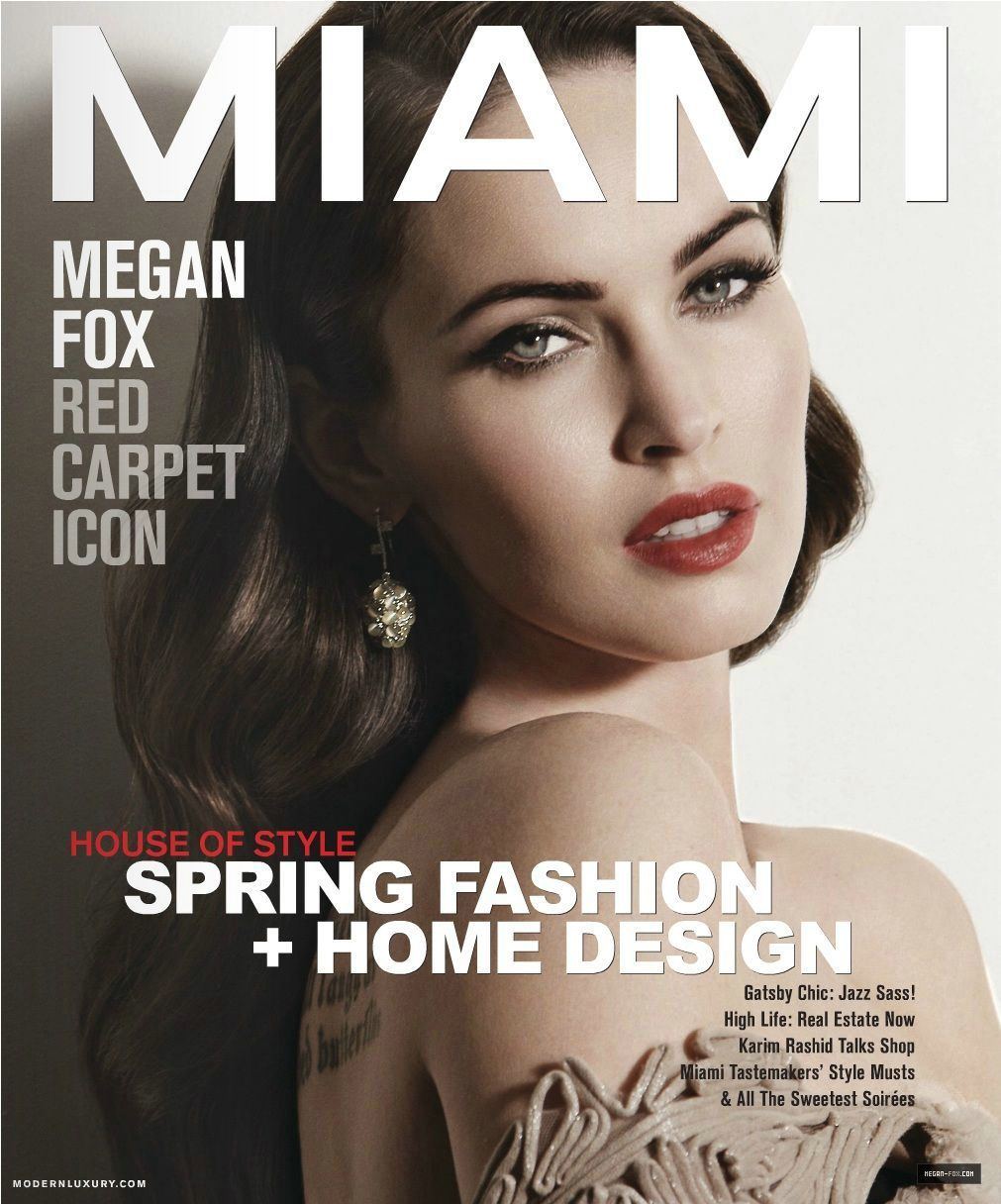 Megan Fox covers the new issues of Angeleno Magazine and Miami Magazine for the March issues. The photos from the two magazines are the same – as are the quotes being attributed to each interview, so I guess Miami and Angeleno have the same publisher or something. As for the photos – well, I've started to feel bad for Megan. She was such a naturally pretty girl when she first started out in Hollywood, and in the past five years, she has radically transformed her face, and I have no idea why. Why does a girl who started out so attractive feel the need to remake herself into the current version of Janice Dickinson? As for the interviews – the point of these quotes is to show us that Megan has gone away and done some growing up. She's not so full of it anymore.
She doesn't feel pretty: "I was never the pretty girl." Describing her teenage self as "abrasive" and "obnoxious," Fox, 25, says she felt like a "loner" growing up.

On working with Jon Hamm and the cast of 'Friends with Kids': "I'd rather be with good people in a movie than the other way around. Most of the cast knew each other very well already — Kristen and Maya are BFFs; it was such a nice, welcoming, supporting environment. I always try to choose something different than what I've done before."

Megan on religion: Until about age 10, Megan Fox attended a Pentecostal church and religion still plays an essential part in her life. "I've always been intrigued and repulsed by how divisive and hateful different Christian denominations are to one another despite their obvious commonalities and interconnections," she says. The 25-year-old actress regularly attends an L.A. church that she presents as being "not judgmental, does not close its doors to anybody, and has a young, active, passionate congregation, which is how I like to experience church."

She went to Christian school: Before turning 16, Fox left high school and moved to southern California. Consequently, she earned her diploma via a correspondence program. "It was the deal I'd made with my mom: I had to have a real diploma before she allow me to drop out of Christian school and move to Los Angeles," she says.

She's honest, to her detriment: "I'll fight to death for something I believe in, and I'll be completely honest – even when being completely honest is maybe not the wisest way to be." The actress then admits that maturity thought her how crucial self-control is. "I've learned you can do yourself a disservice by being too honest too quickly," she says.

On Brian Austin Green: "I was too young to remember 'Beverly Hills', so I didn't know who he was. But I knew I was instantly in love."

What her secret power would be if she were a comic book heroine: "Invisibility. It's how you gain the most advantage, at least in practical situations. I would also need super strength, but that's a given."

She believes in alien conspiracies: "Come on! You don't think everything that's learned is released to the public, do you? Surely you know one of my favorite shows is 'Ancient Aliens'?"
[Via Us Weekly & Becoming Gorgeous]
She actually does sound mature and more relaxed, especially when you compare this version of Megan to the one we saw when she was promoting the second Transformers film. I wouldn't go so far as to say she's a kind, gracious woman, but she's improving a lot, isn't she? She's not trying so hard. As for "I'd rather be with good people in a movie than the other way around" and "always trying to do something different" – well, it's a career strategy. Her second, backup career strategy after the first one failed. I will give Megan credit for sticking with it and not being so ego-driven – she's taking smaller roles and trying to prove herself. It's not a bad strategy. Now I just want her to stop messing with her face.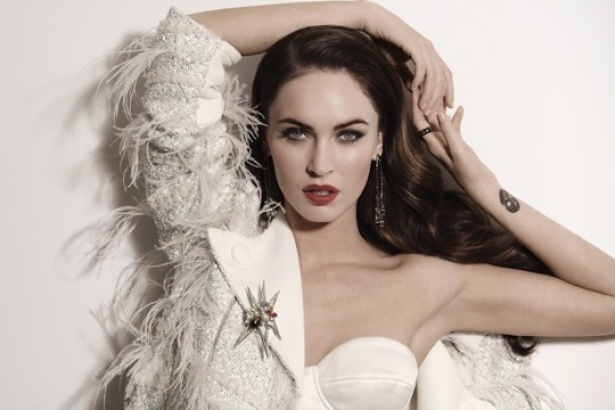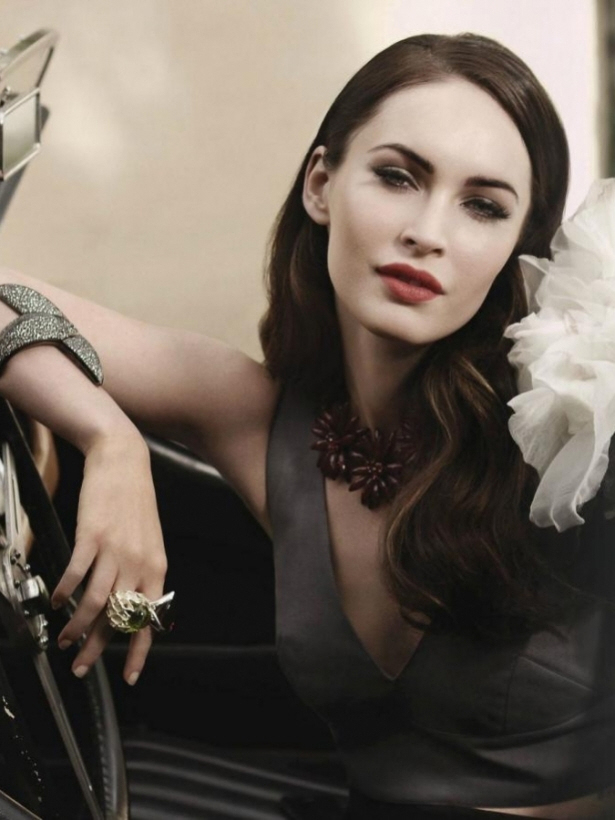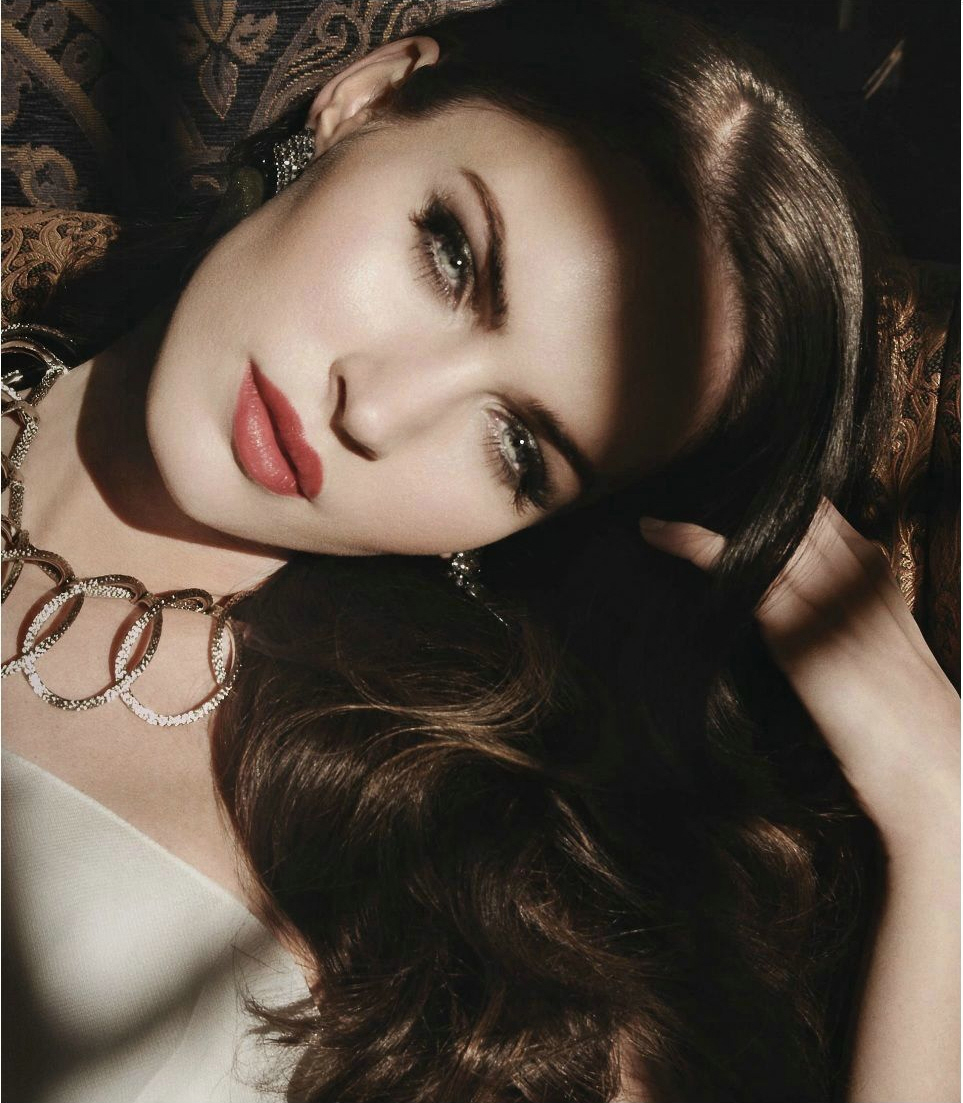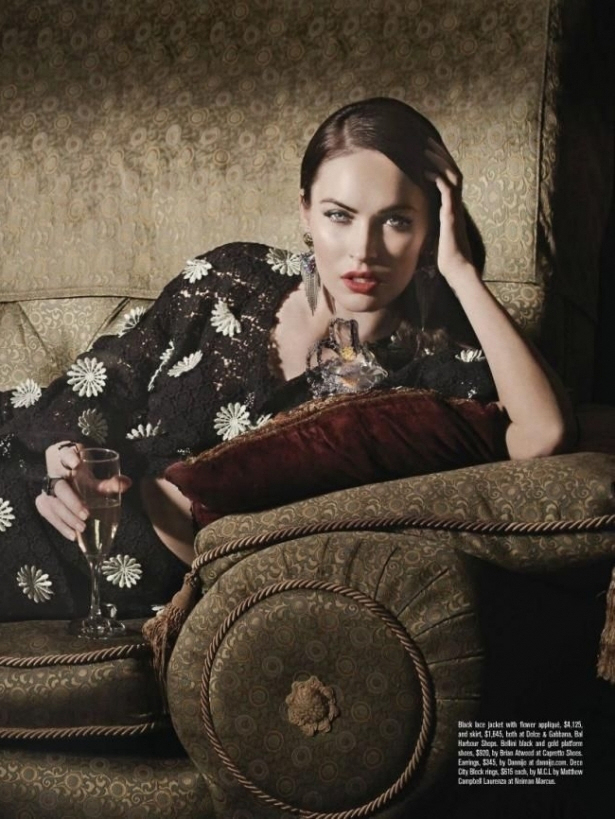 Photos courtesy of Miami/Angeleno Magazines.