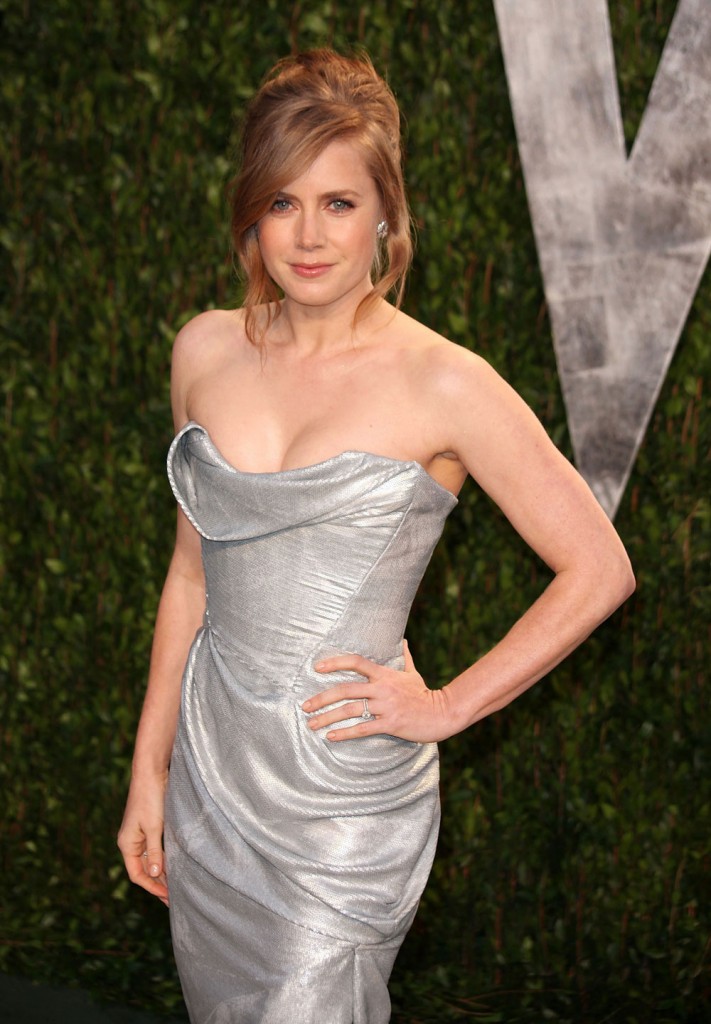 We're wrapping up our exhaust(ive/ed) fashion coverage of the Oscars and the night that would never end. I just wanted to give a shout out to Amy Adams for looking like a siren at the Vanity Fair Oscar Party in this incredible Vivienne Westwood gown that fits her like a glove. Holy crap that dress is a knockout! Amy really has sharp red carpet style, I remember MSat gushing over her when she was all over awards season in 2008, and she's grown on me so much since. Amy is back after having her baby and boy is she ever! She only did The Muppet Movie last year, but this year she has at least three movies coming out. Nice to have you back Amy, you sexy yet wholesome thing.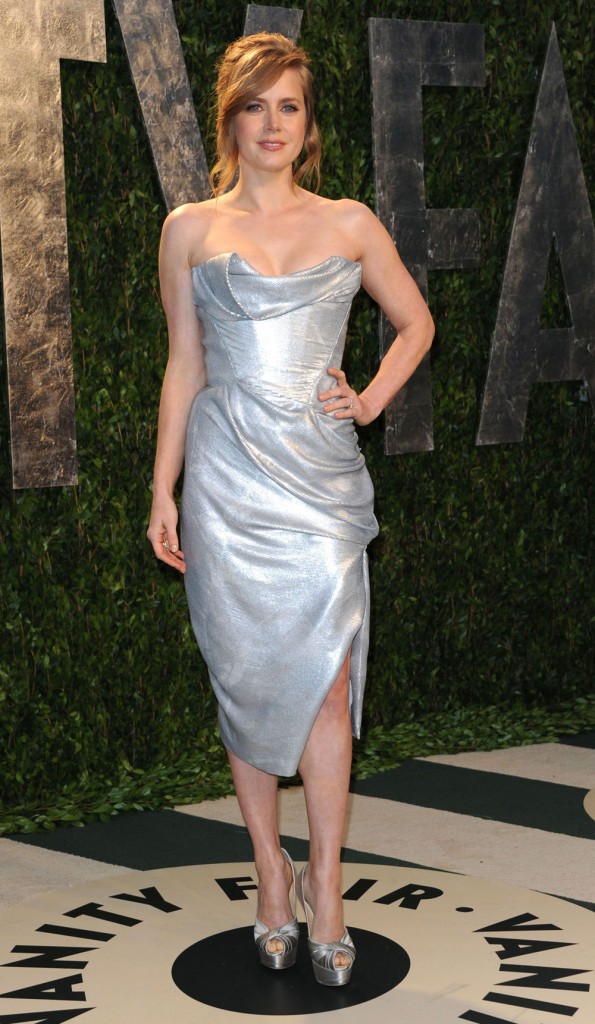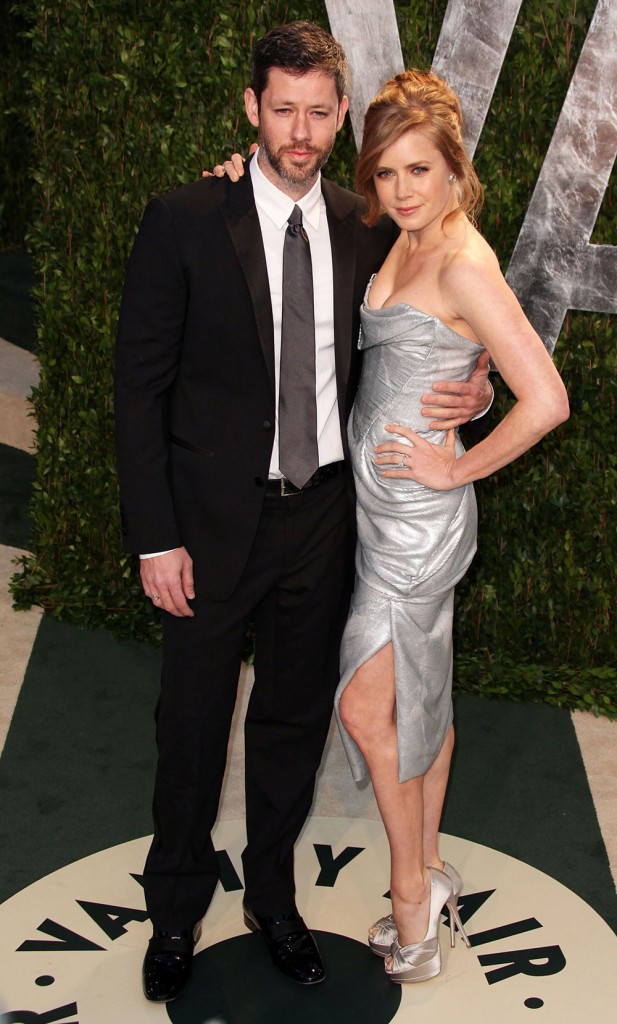 Minnie Driver was also stunning in an absolutely elegant draped metallic and silk gown. I haven't found a designer ID on it yet, but it could be Alberta Ferretti as she's worn that designer in the past and it's similar, but not identical, to some of the other incredible dresses by that designer. I just wasted several minutes going through photos on the Ferretti website. Those dresses are phenomenal. Look at how on point this look is.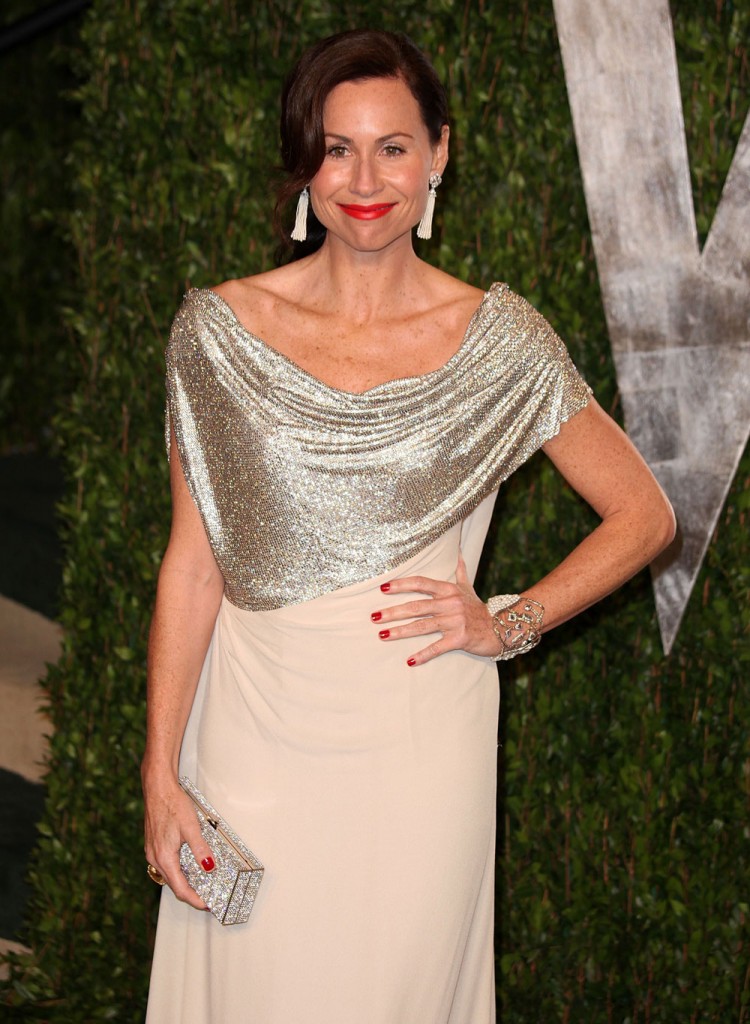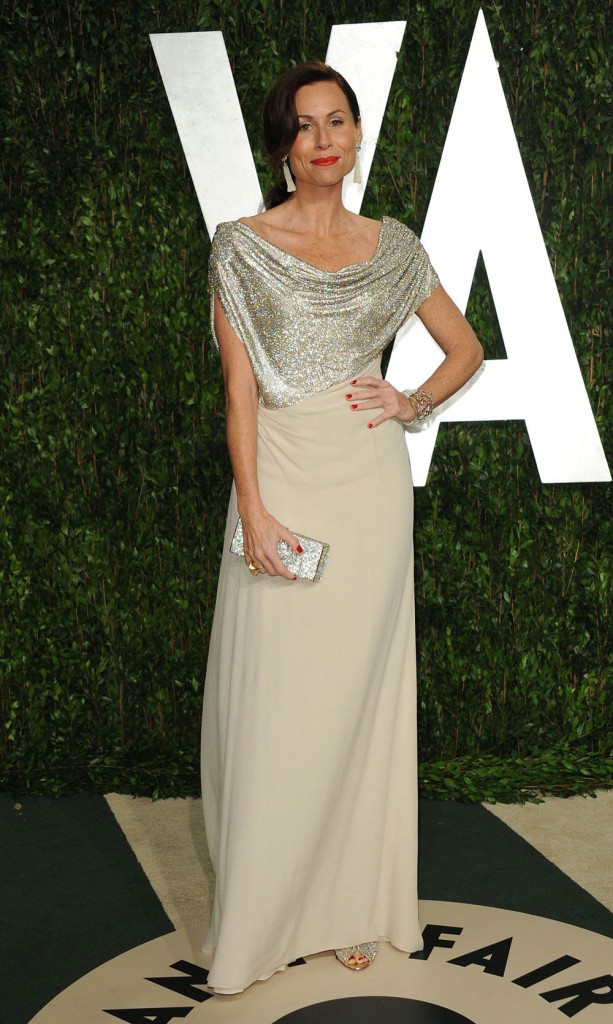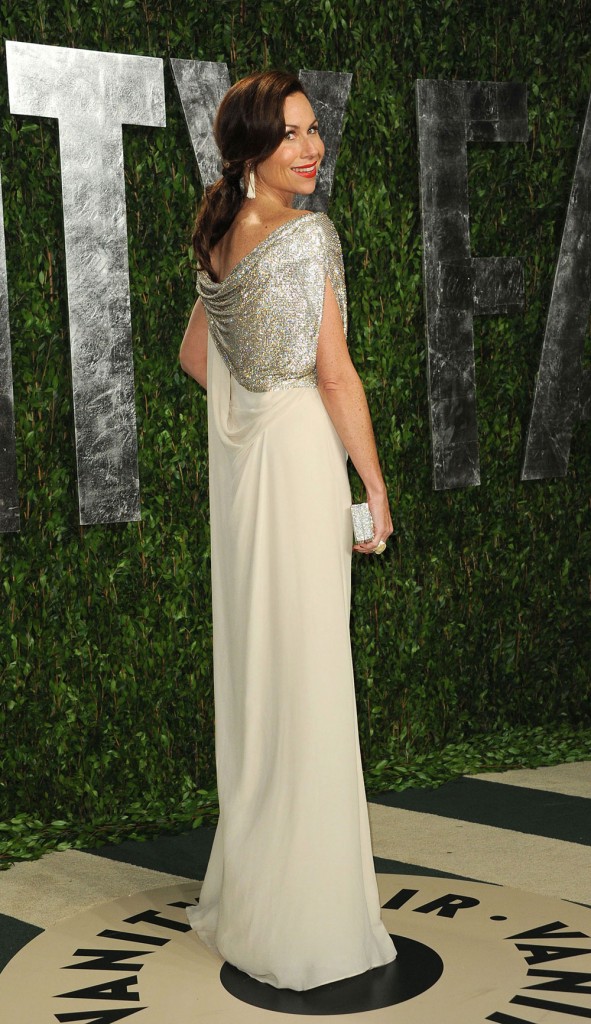 Brooklyn Decker looked super sexy in a low cut spaghetti strap gown with delicate fishscale beading. I can't find a designer ID on this dress either, but that's not stopping me from drooling over it. This is like the perfect boob to coverage ratio. This is how you show a lot of cleavage but avoid looking sleazy. How does she do that? Is it because we're sure she's not going to slip a nip?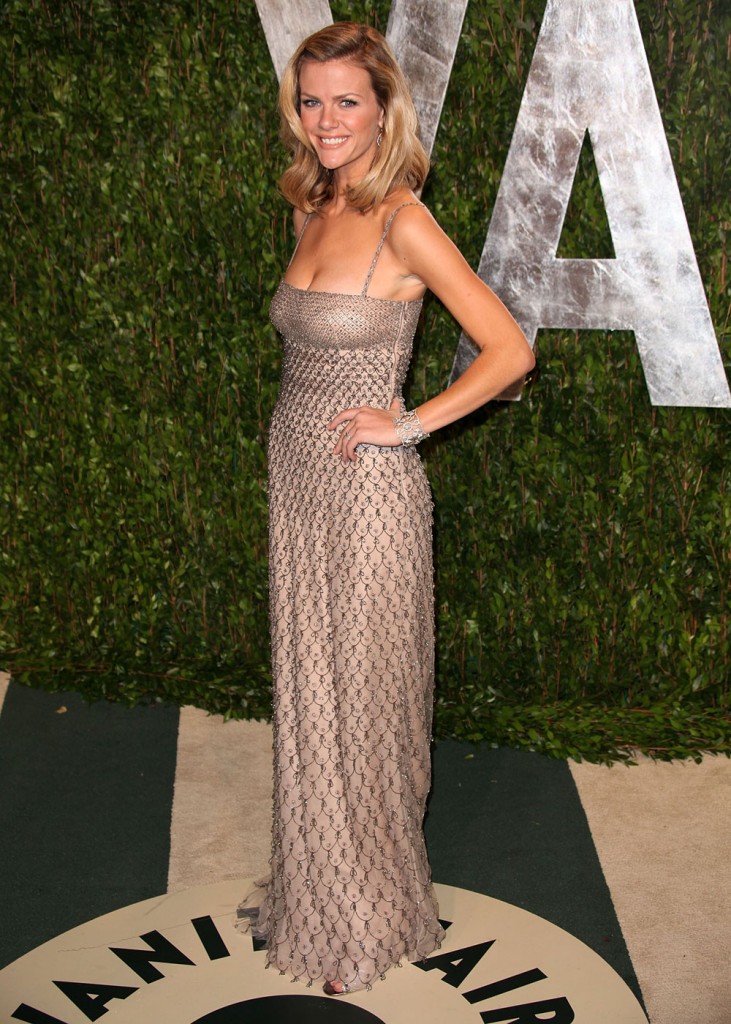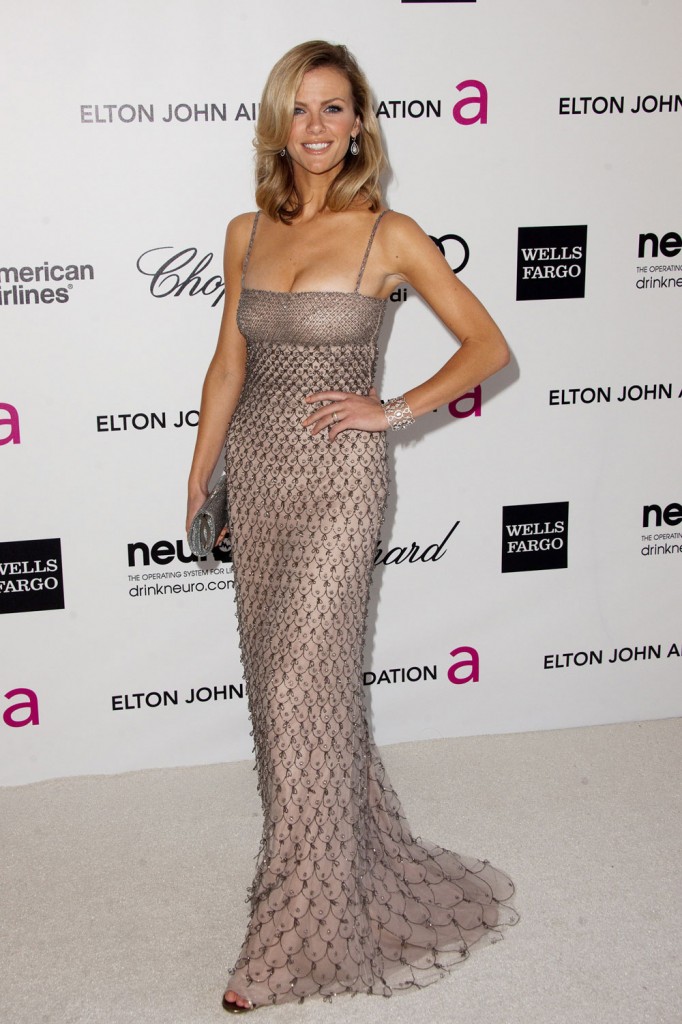 Allison Janney really worked that striped silver draped gown. I don't even like horizontal stripes but they look fab on her. This just reminds me that Janney wasn't at the Oscars. But still the stupid Monaco royals got to go, just by calling in a favor to the CEO of Disney, who stammered an explanation of how he knew them. Translation: they begged for an invite, and he helped them out.