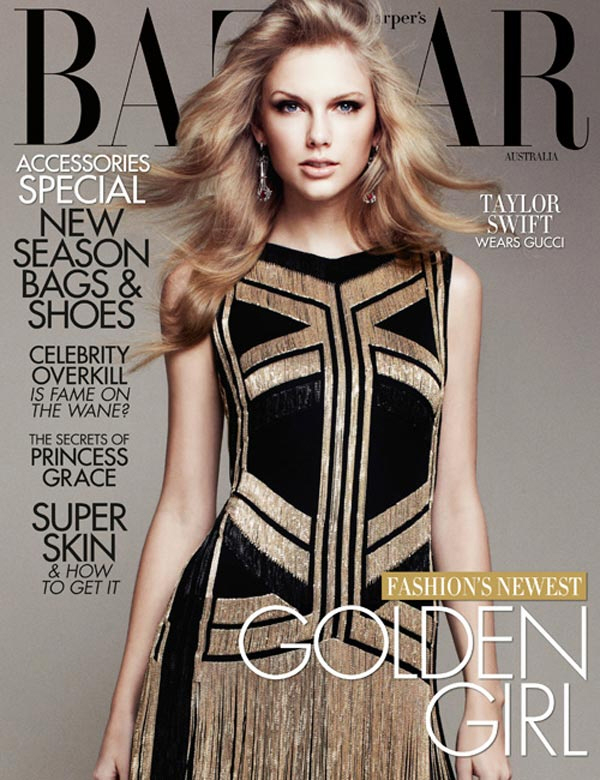 Taylor Swift covers the April issue of Harper's Bazaar Australia. I LOVE the photo shoot. Swifty isn't what I would consider "high fashion" – that's never going to be her look. But when you put her in beautiful, mature clothes and do something with her hair, she is a stunning young woman. What I love about her editorial look is that she's not downmarket, like, say, Blake Lively. You can put Blake in beautiful clothes and you can do her hair, but in editorials, she looks like what she is – a very pretty mall girl. Swifty actually manages to look very elegant, expensive, high-quality. If she put more time, money and effort into her "look" as an artist, she would be one of the most interesting young women to watch.
Not that I have some huge issue with her sundresses and cat-print blouses. They're fine. For now. That's another thing I do appreciate with Swifty – she's experimenting with her styles – like most young women – but unlike most women, she's doing it all in public, and she does it with grace. And she manages to avoid the whole "I'm pulling a Madonna, I'm a sex symbol" phase. That being said, you know how I feel about the whole "Grown Woman Selling Her Fake-Virginity" as a media strategy thing.
Speaking of…there's some interesting news about a potential new boyfriend for Swifty – none other than Tim Tebow! Over the weekend, there was some buzz about a WME pre-Oscar party in which Swifty and Tebow (who just signed on to WME) were spotted getting very friendly. Celebuzz's source claimed that Swifty "spent most of her evening" talking to the QB, and "They were together for almost an hour. She approached Tim and he looked more than happy to be talking with her." That's not all – some sources are claiming that Swifty and Tebow were spotted out on a dinner date on Monday night in LA. Honestly, I do not hate the idea of the super-Christian QB and the girlish country singer becoming a couple. Swifty usually has such horrible taste in men – maybe Tebow will break the cycle.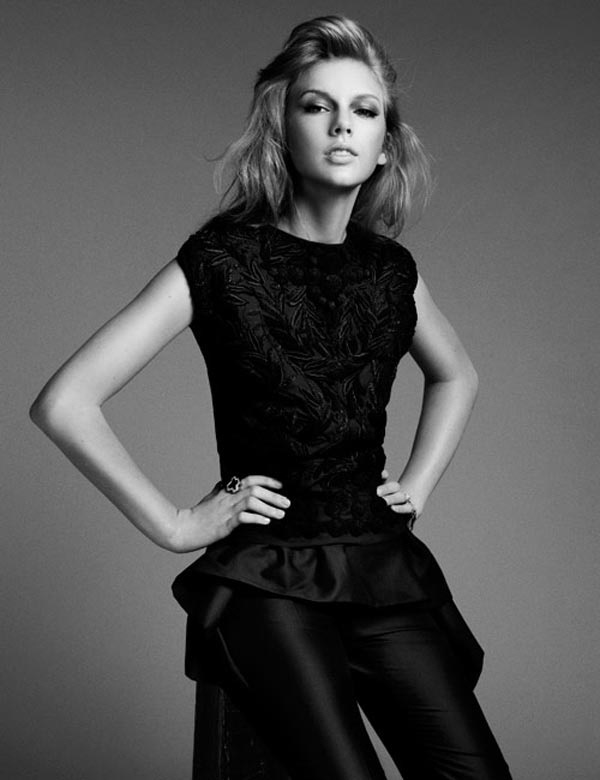 Photos courtesy of Harper's Bazaar Australia.