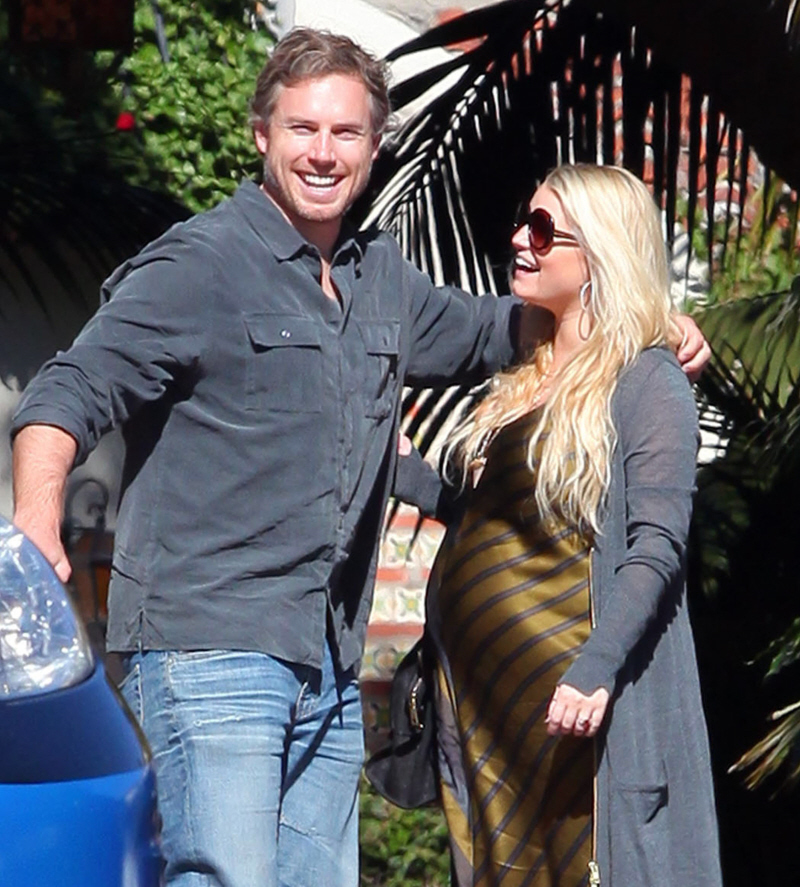 As we've established, Jessica Simpson is nowhere near giving birth. Best case scenario, she's due in one month. Worst case scenario… well, I just an Us Weekly pictorial where they claimed she was only seven months pregnant. Poor Jessica! As I said before, I admire that she still has the will to get out of bed, attempt to find cute maternity clothes, and wear those giant heels. She's probably still working too, right? She has all of the clothing lines and shoe lines and stuff. Epic. Notice that I'm not mentioning any "work" being done by her K-Fed, Eric Johnson. Eric doesn't have a job. There are rumors that he has some money saved from his NFL career, and there are rumors that Jessica gives him a monthly allowance for… "advising" her. And maybe she's paying him just because, why not?
I bring up Eric's lack of employment and sketchy financial situation because this OK! Magazine article left me with some questions. It's all about how Eric has purchased some very special "push presents" for Jessica – he's bought her $30,000 worth of jewelry from Italy!
Jessica Simpson has more than just a baby to look forward to! Her fiancé, Eric Johnson, is set to give her a whole collection of sparkly presents! Unknown to Jessica, Eric has gone all out to thank her for their precious baby by purchasing jewelry reportedly worth $30,000.

The pieces will also have huge sentimental value because he ordered them from her favorite jeweler on the Italian island of Capri, where they spent a blissful vacation near the start of their romance.

"He made a big deal about how ridiculous he thought the idea of push presents was, so she has no idea that she'll be getting anything at all," a source tells OK! "He loves to surprise her, which is why he's pretending he hasn't got anything, but he's atually planning to totally spoil her. He didn't just get her one thing – he really went crazy!"

Eric splurged on several platinum bracelets, a matching necklace with a huge amethyst, and a band that will be engraved with the baby's birth date after this arrival this spring.

"He got in touch with the store in Capri because he knew that would be really meaningful to Jess," adds the insider. "They shopped there on her 30th birthday, which is when they first talked about spending the rest of their lives together."
[From OK! Magazine, print edition]
I wouldn't say no to $30,000 worth of jewelry. Let me just say that at the onset. But I'm not Jessica Simpson, and I'm not worth hundreds of millions of dollars. Do you think Jessica could be perturbed by the lack of one big-ticket "push present"? After all, she's probably dropping $30,000 a month just on Eric's golf habit. She spends $30,000 a month on Doritos. Her onion ring budget far exceeds $30,000 a month. But it's the thought that counts, right? I'm sure she'll be very pleased with these presents. I'm sure he's set the bar low enough, she'll just be happy that she gets anything. Poor Jess.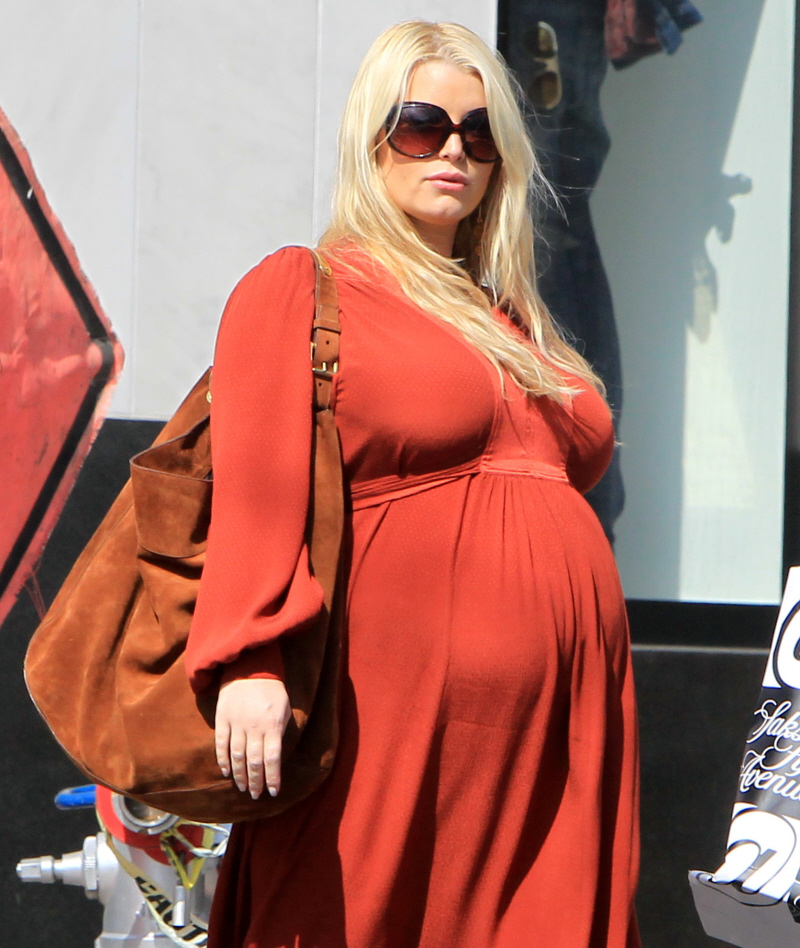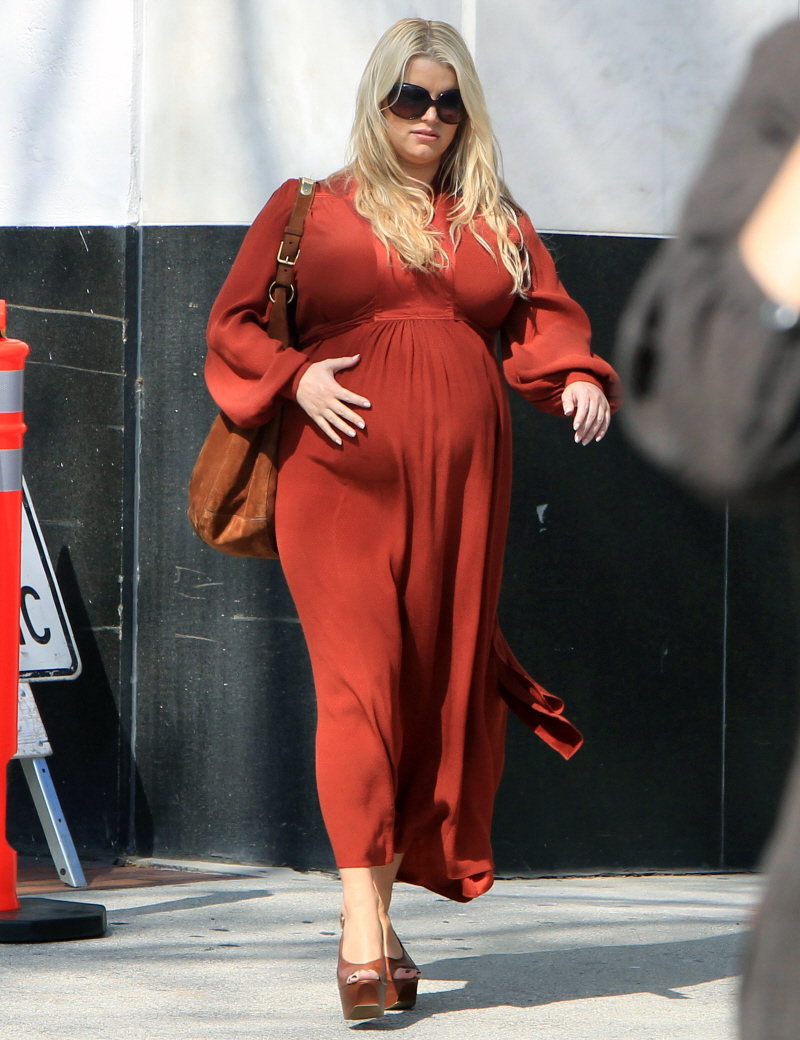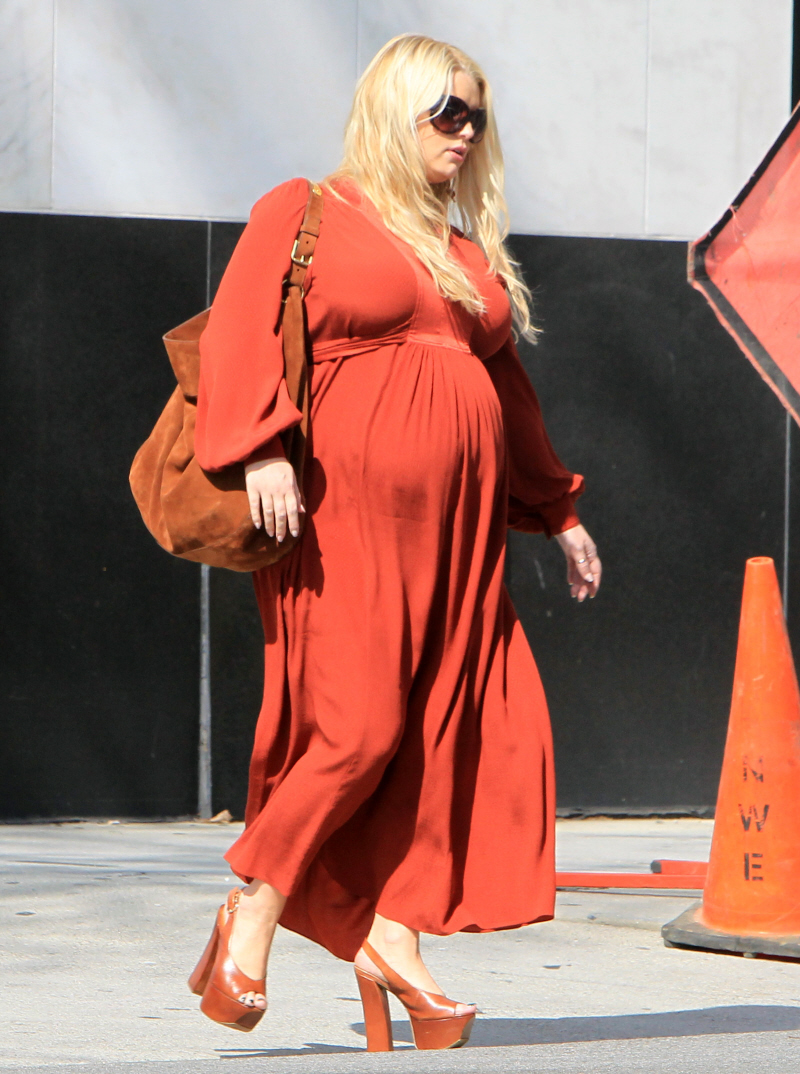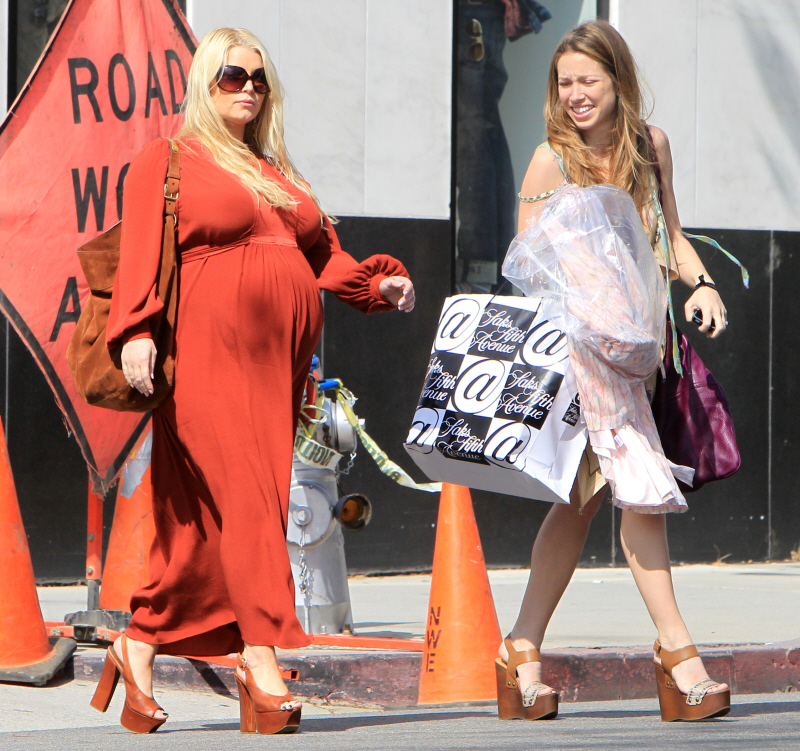 Photos courtesy of Fame/Flynet.