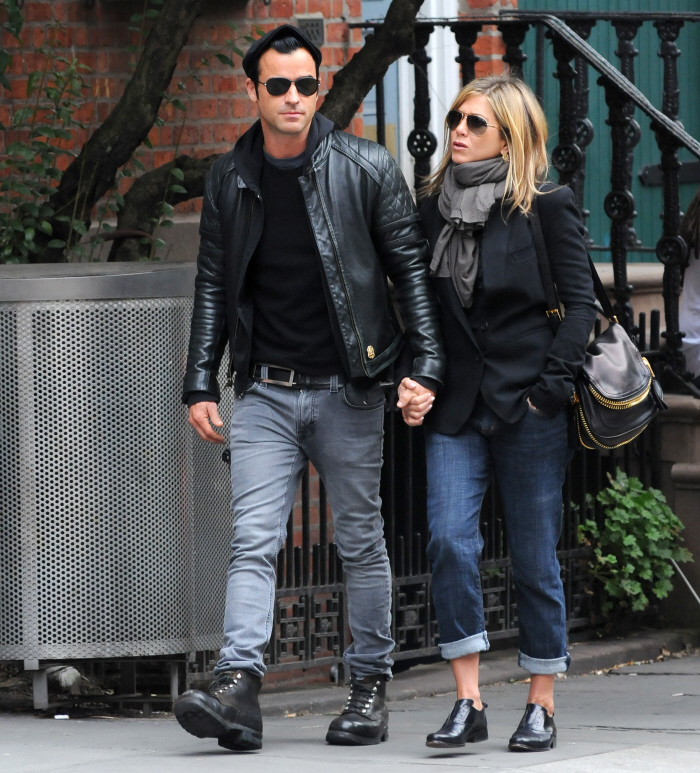 I don't understand why this is a big story. It's like you expect Jennifer Aniston to be taken at her word. First she says she wants babies for more than a decade and then calls you "narrow-minded" for assuming that she does, in fact, want children in her life. Now she spends years describing how she would love to move to New York, and when she finally does, she immediately moves back to LA and complains about the "fishbowl" of the city. No, I'm not going to yell at her for that one – I really don't think Aniston realized how few options she would have in exiting and entering her NYC condos, which she purchased last year. She thought she'd be able to move with the same kind of stealth that she has in LA, and that just wasn't happening in New York. So Aniston described her new-found dislike of city living in a recent interview, and she also talks about how happy she is:
She made have initially made her mark playing New Yorker Rachel Green on Friends, but that doesn't mean the Big Apple was the right place for Jennifer Aniston.

"We tried New York," the Wanderlust star, referring to herself and Justin Theroux, said Friday on Australian radio's The Kylie and Jackie O Show in Sydney, but "it felt like I was [living] in a fishbowl."

And while, "Justin still has an apartment there … It was a little rough with the paparazzi. It didn't feel like the New York I grew up in and knew," notes Aniston, 43, who now calls L.A. home.

As a result, Aniston's current happiness level is at "10-plus," she says, and her Zen approach to life is also a contributing factor.

"You have a more relaxed sense of the world and life," she explains, "and you realize there's nothing to be taken too seriously besides doing your work and being a really good person."
[From People]
It feels sort of like Aniston did the classic girly bait-and-switch. She moved to NYC to be closer to Justin Theroux (back when he had a girlfriend), she acts like she's down with Justin's downtown New York hipster scene (complete with Terry Richardson photo shoots), and then when she gets her guy, she's all, "I hate the city, we have to move to LA!!" And Justin is along for the ride because… she's paying the bills? And why not? It's working for Aniston – this probably is the happiest she's been in a long time.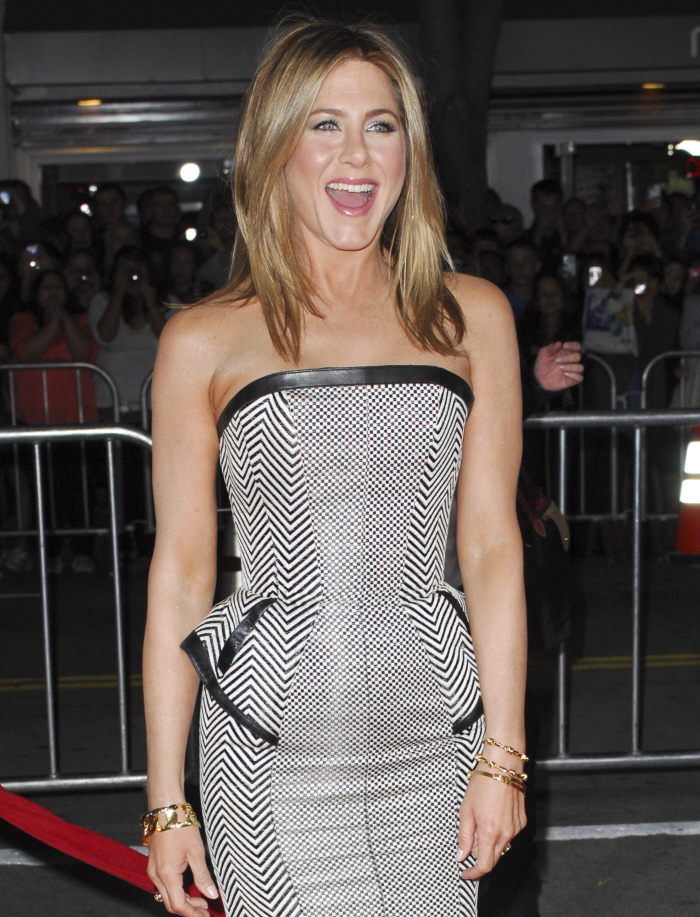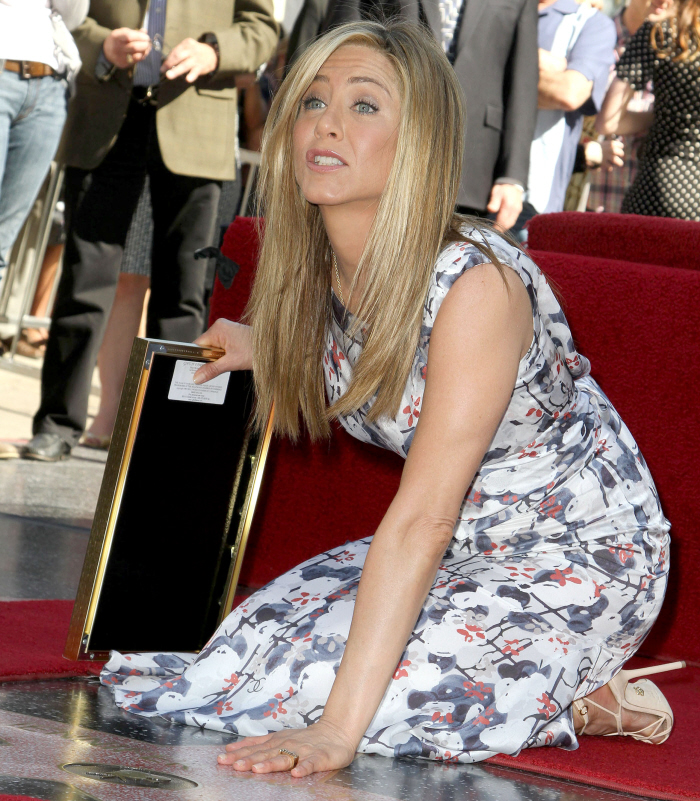 Photos courtesy of WENN.