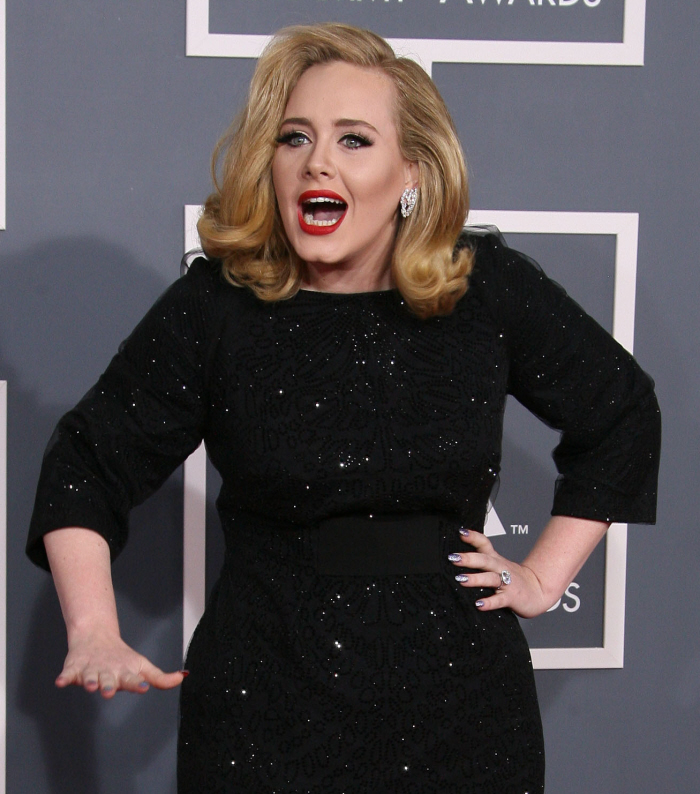 I think most Americans don't even know what it's like to live in a home with a centuries-old history. Sure, some Americans live in renovated houses that are a century-old, or maybe even older. But the overwhelming majority of us live in residences that are post-WWII, or barely 50 years old. And as such, we tend to have little to no sentimentality attached to the history of a particular piece of real estate. Not so in England. You can be a modern girl, like Adele, and buy a completely renovated mansion/estate, knowing full well that the property's history goes back centuries. My point? That's a lot of time for some bad stuff to go down. And sometimes a home holds on to that bad stuff. So Adele is having second thoughts about her new mansion – she's afraid that it's haunted. She's probably right.
British singer Adele is refusing to sleep alone in her new mansion because she is convinced it is haunted. She has hired her female driver as a bodyguard and moved her into the 10-bedroom home to be by her side 24/7.

The scared "Someone Like You" superstar told a pal, "I'm not rattling around here on my own. It gives me the creeps."

Adele, 23, was spooked after "hearing things that made her jump" at the $11 million home, set in 25 acres in rural southern England.

The London-born singer vowed never to spend another night there on her own. So she is paying the bodyguard, said to be a down-to-earth former chauffeur in her 30s, £100,000 a year to stay with her at home and to accompany her around the world. The mansion, which has two swimming pools, used to be a convent and has a private chapel.

"Adele was so excited to be renting such a lavish property but it has not turned out as happily as it should have," the friend added. "She is convinced it is haunted. She knows about its religious history — and it's a big place to be in on your own in the dead of night."

The singer — who picked up six Grammys and two Brit Awards last month — has also hired two other full-time security staff. They will guard the gates of the £15,000-a-month mansion after she discovered a public walking trail runs past her front door.

"She can see the funny side but she is a sensible girl and knows there is no point taking chances with her safety," the friend said.
[From Page Six]
That one line sent a chill down my spine – "It's a big place to be in on your own in the dead of night." GAH!!!! You couldn't pay me to stay there by myself. But maybe that's just me – I'm a big ol' scaredy cat. I couldn't sleep with my bedroom door open for MONTHS after I after I saw Paranormal Activity (which I watched alone, because I'm an idiot). I'm still haunted by scary movies that I saw as a child. My house (where I live alone) is only 40 years old, and late at night, when the house is just shifting, there's a familiar squeak on the steps every night. I always jump out of my skin. GAH. If I was Adele, I would be paying LOTS of people to sleep in my big old haunted mansion. Strength in numbers, people. The ghosts can't attack everybody.
Also – the bad thoughts let the ghosts in. Think positive, girls. Don't think about that sound in the basement. GAH!!!!!!!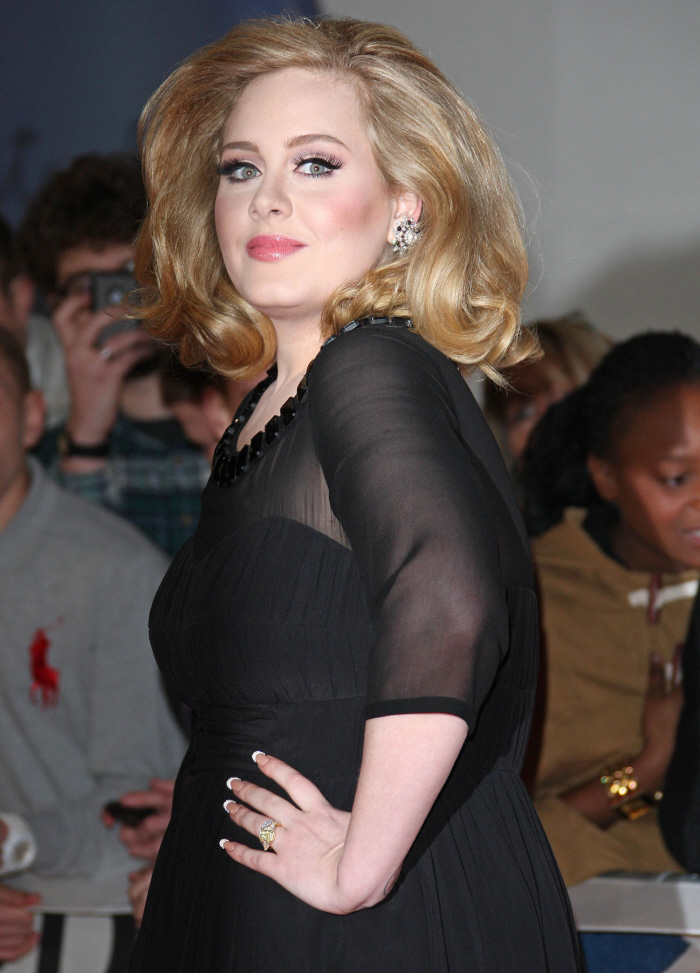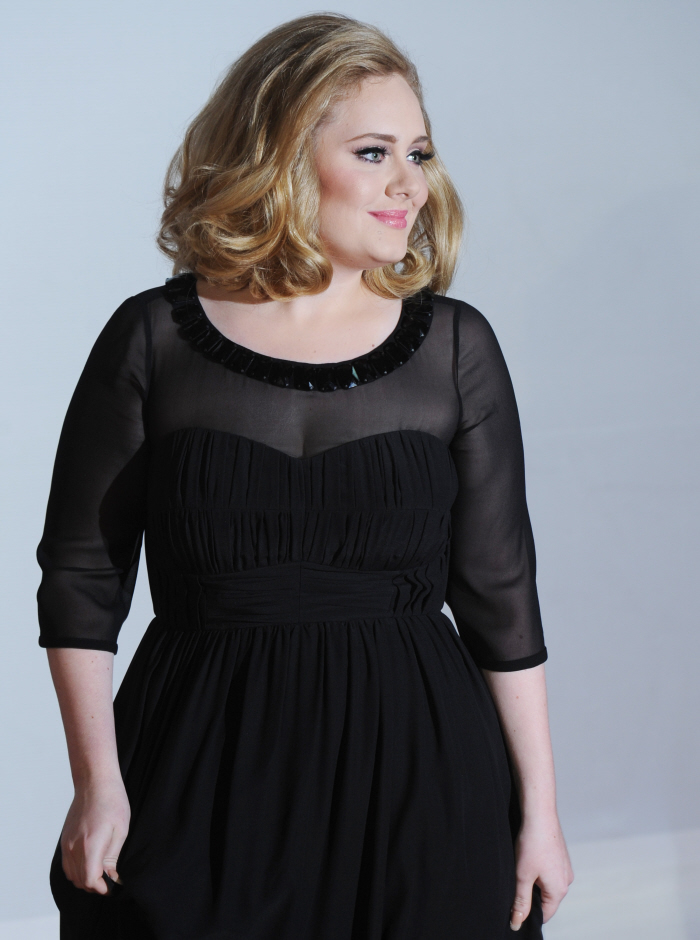 Photos courtesy of WENN.