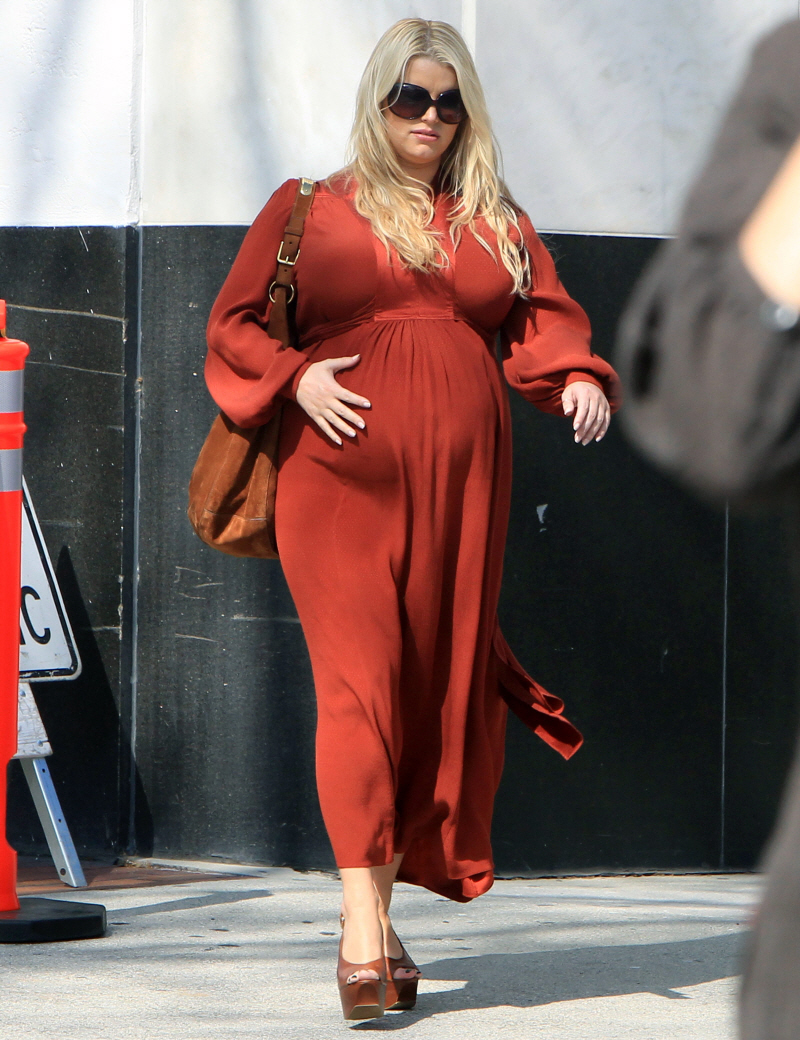 Jessica Simpson is going to cover the April issue of Elle Magazine, I think. Elle hasn't released their cover or anything, but Page Six has a preview of Jessica's interview. This will be the first major magazine interview Jessica has given during her pregnancy, I believe. It's interesting that she waited until she was so far along, and it's interesting that she waited until she had something to promote (other than her pregnancy). She's promoting Fashion Star, of course, where she acts as the Tim Gunn-like mentor to young designers. We'll see how that works out. Anyway, in Page Six's preview, Jessica confirms to Elle that she's having a girl!!! And she confirms that her girl will be one big baby.
Jessica Simpson has confirmed she's having a baby girl and says her impending bundle of joy is expected to weigh in at a healthy 10 pounds. The reality-star-turned-fashion mogul further reveals in Elle's April issue that she and fiancé Eric Johnson have already picked out a "nontraditional" name.

"We're sure," Simpson said of the choice without revealing the name. "We're embroidering it on things."

She says the name is "nothing shocking and nothing you'll have to add to the dictionary… When people hear it, they'll know . . . why."

And it won't be "Chicken of the Sea" after her most famous line from "Newlyweds." According to Elle, Simpson's moved beyond her days as a reality TV ditz to a "billion-dollar-per-year business" with her Jessica Simpson Collection, as well as star of NBC's "Fashion Star." The mag says TV exec Ben Silverman is developing a sitcom for her.

She also reveals that she initially found it difficult to wrap her head around abstaining from top-shelf whiskey while pregnant. "Givin' up my Scotch? My Macallan 18? That was hard for me! . . . Though now . . . being pregnant. You crave other things. A big thing of water sounds great!"
[From Page Six]
LMAO. I kind of love her for talking about how difficult it was for her to give up drinking. Ten bucks says she starts drinking again when she's breast-feeding. Seriously. That baby girl is going to be drinking White Russians every night. As for the 10-pound baby girl… well, obviously. I never really thought Jessica was carrying twins, I just thought she was carrying really big, because that's her body type and that's who she is. She was always going to look this big while pregnant. And considering the 10-pound-baby… well, I really hope she does go in for the C-section. I don't want 10 pounds of anything coming out of my vadge, which is probably how Jessica feels too. Allegedly, she's due later this month. God knows, though. Poor Jess.
UPDATE: Here's the Elle Mag cover!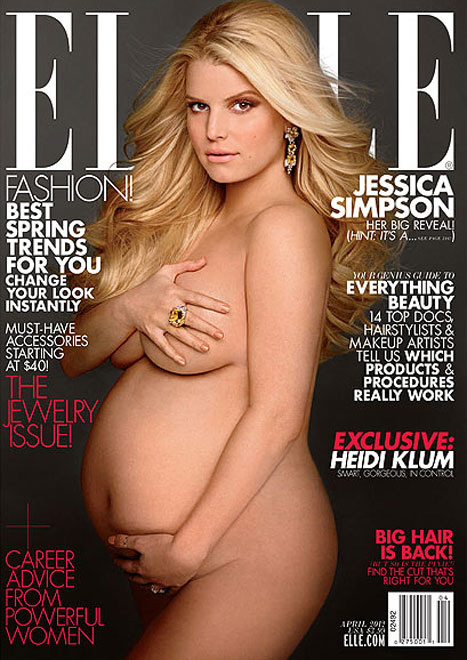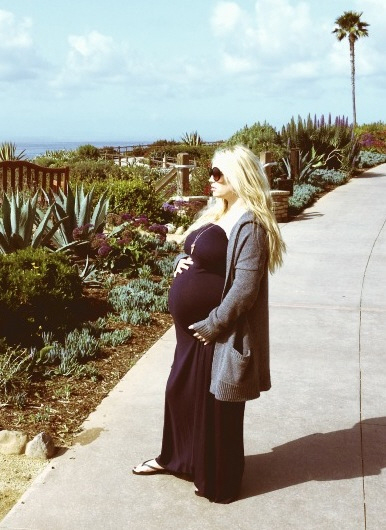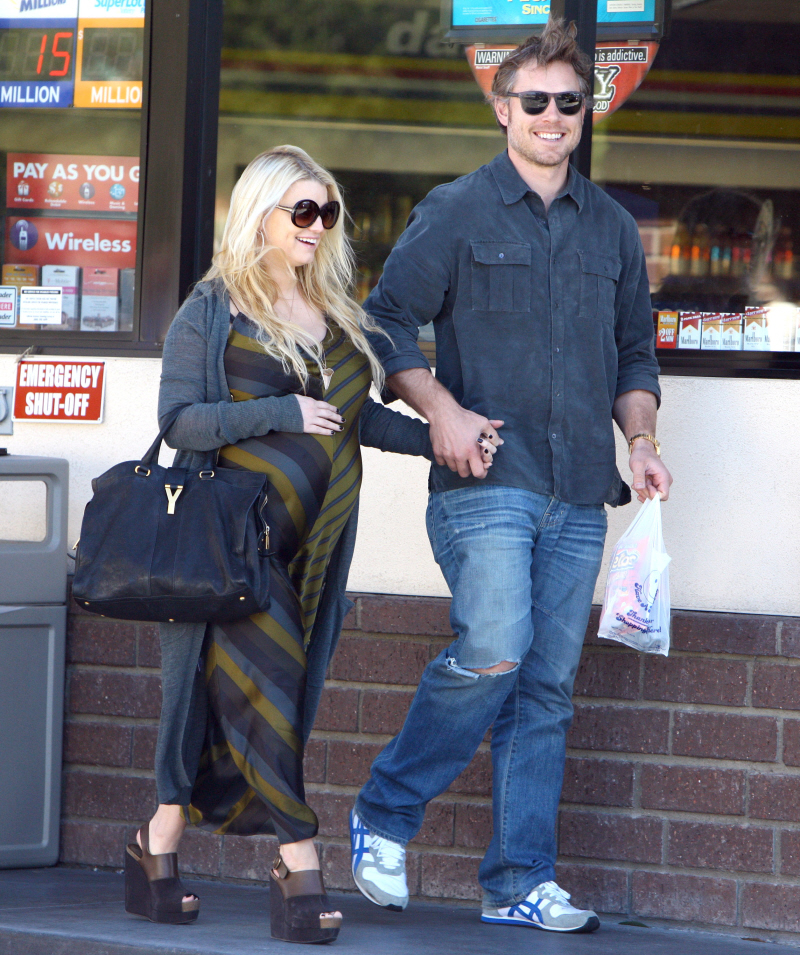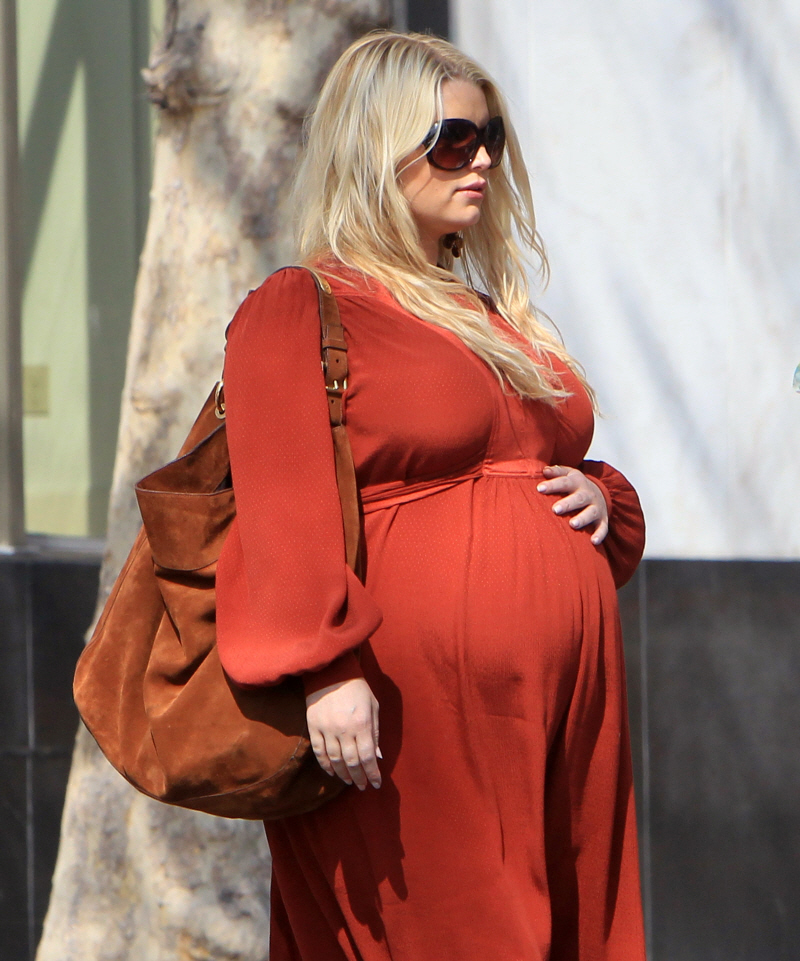 Photos courtesy of Fame/Flynet and Jessica's Twitter.