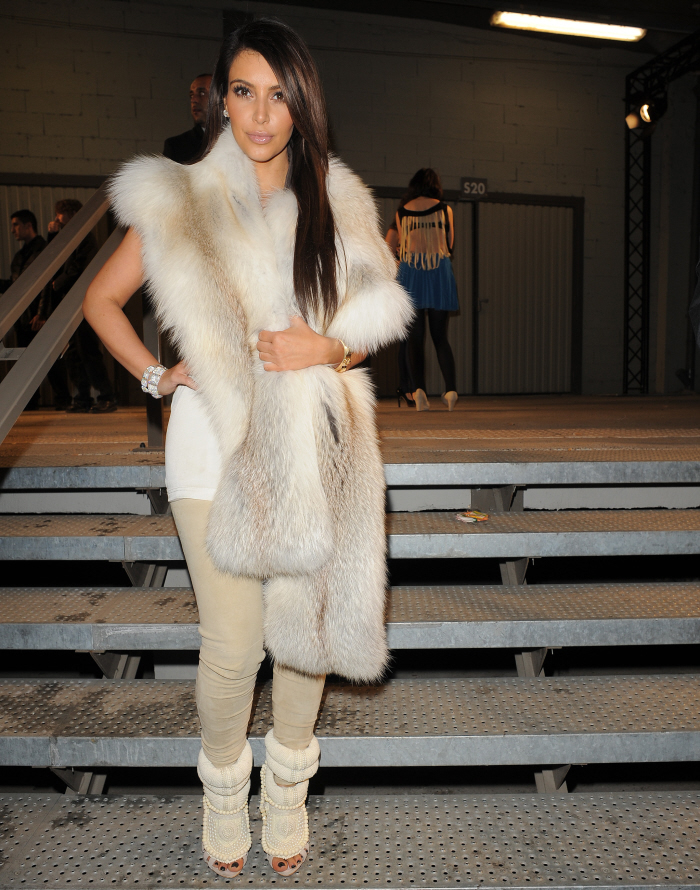 I always forget that Kanye West is a "designer" now too. Kanye launched his ready-to-wear Fall/Winter line in Paris last night, and all of his friends came out to support him – Alicia Keys, Common, P. Diddy, Swizz Beatz, Rosario Dawson, and of course, Kim Kardashian. Rumors about Kim and Kanye have been swirling for years – Amber Rose (Kanye's ex) recently claimed that Kanye cheated on her with Kim, and a few months ago, Kanye was "all over" Kim at some concert. So what does it mean that Kim flew to Paris to be with Kanye on his big night? What does it mean that Kanye "dressed" Kim in this furry white ensemble? Kanye designed the shoes too – they retail for $6000. Fo' real.
Are Kim Kardashian and Kanye West more than just friends? Kim flew over the pond to Paris, France today to support her longtime pal and rumored lover at his Kanye West Ready-To-Wear Fall/Winter 2012 show at Halle Freyssinet.

The 31-year-old reality star looked beautiful in off-white leggings, platforms and a fur shawl draped over her shoulders. Her long hair was straight, parted down the side and flowing down her shoulders.

Following the event, Kanye and Kim went go-carting and she had a blast. "Go carting in Paris!!! Doesn't get much better than this!" she tweeted.
[From Hollywood Life]
I've said it before, and I'll say it again – I really like the idea of Kim and Kanye as a couple. I think they make some strange kind of sense. While Kanye does have genuine talent, there is a performance-art/famewhore aspect to his celebrity, and I think it would work well with Kim, who is made up entirely of "famewhore". Plus, they just kind of look cute together. Do you think that Kanye was like, "Imma make sure that Kim Kardashian gets all up in my fur"? Because this outfit is NOT cute, but I'm guessing Kim just wore it because Kanye gave it to her.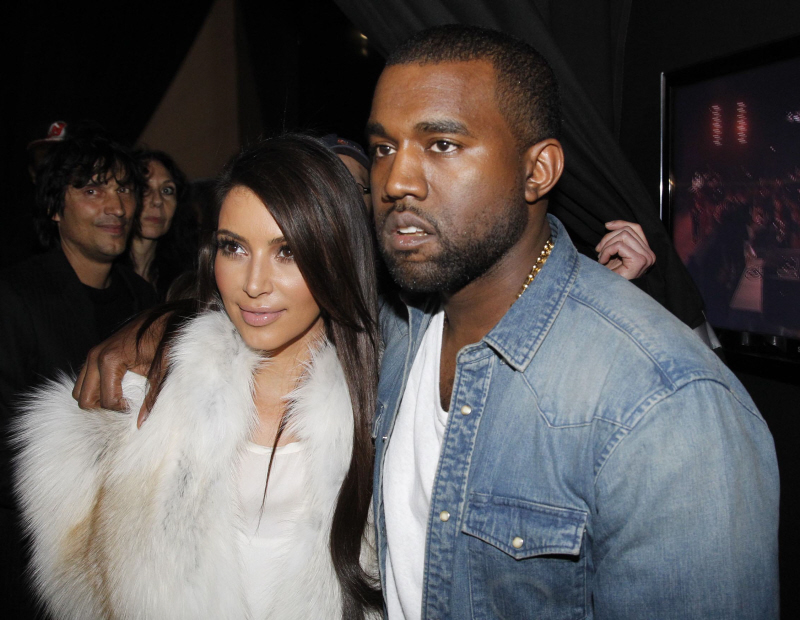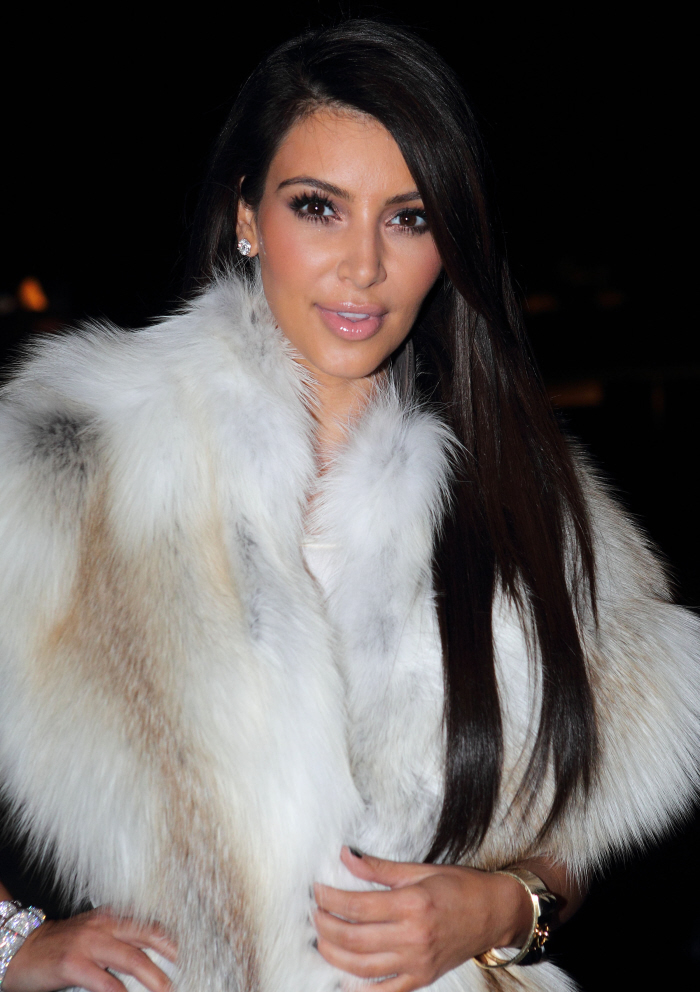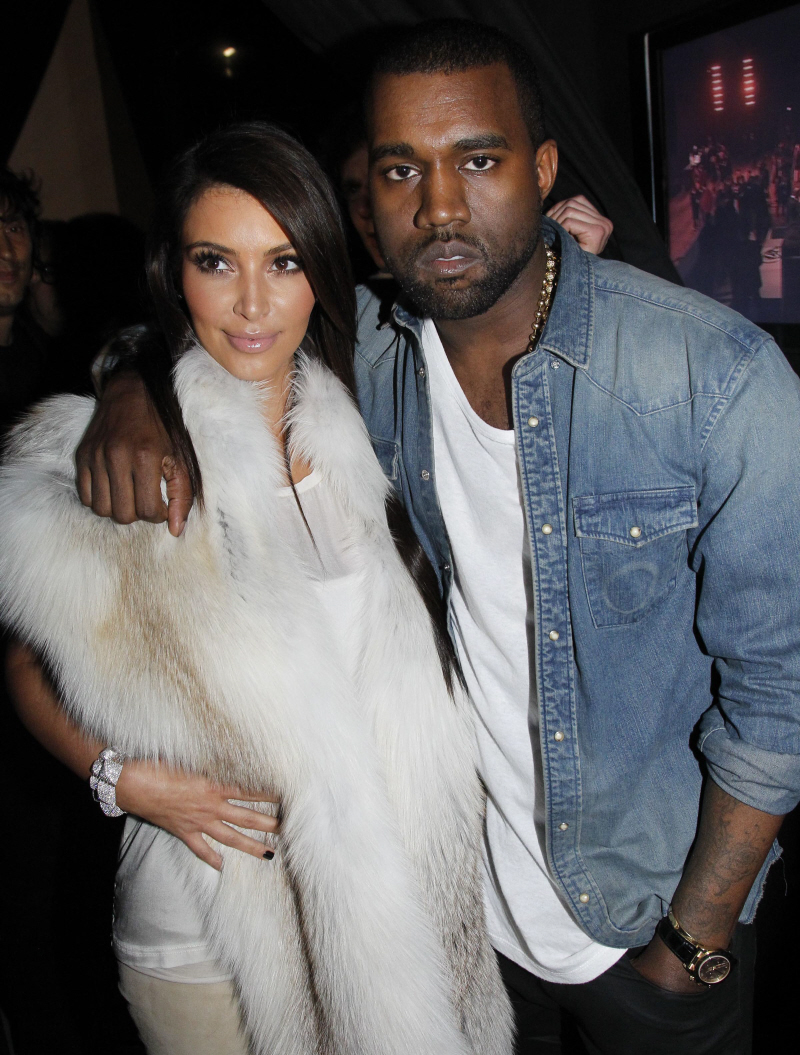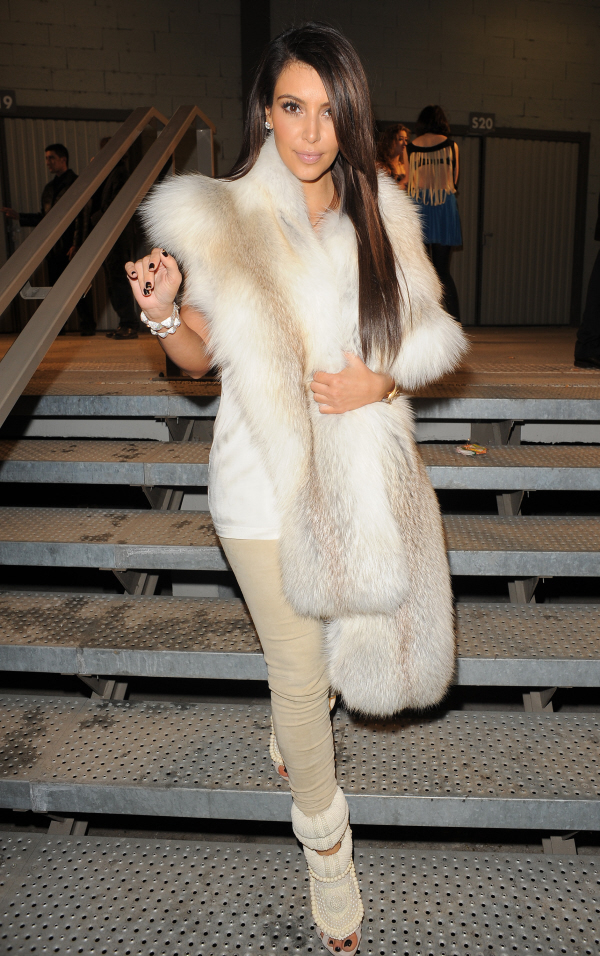 Photos courtesy of Fame/Flynet and WENN.