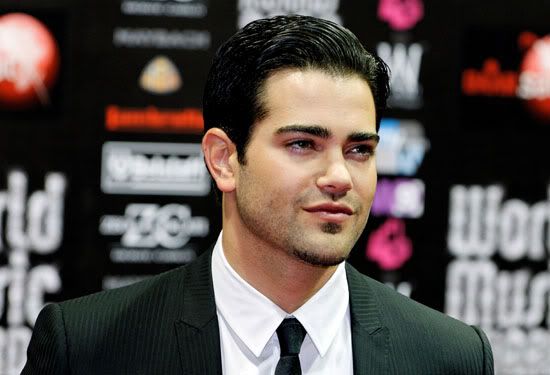 Jesse Metcalfe has fallen from a second story balcony while celebrating after his hosting duties at the World Music Awards in Monaco. Astoundingly, he only has minor injuries, despite falling 30-40 feet. He was sitting on a balcony rail and fell backwards.
He was rushed to the Grasse hospital nearby where he had an X-ray and brain scan, and was discharged early Monday. He later flew to London where he was admitted to a private hospital and underwent a CAT scan. "Luckily for him it came up a clean bill of health," says the rep.

Metcalfe has a fractured fibular but "no long term damage" – though he does have some restricted movement in his legs, says his rep. The actor will undergo some physiotherapy.

"To have fallen that distance and not have any major injuries was a miraculous escape," says the rep. "It was a very scary experience for him and those of us who saw him. It was a nasty fall. He was found face down on the floor … It could easily have been fatal."
Falling backwards over a balcony rail is easy enough to do, which is probably why your mother tells you not to sit on them. Jesse's rep says that the recovering alcoholic had 'a couple of glasses of champagne'. Is this publicist speak for 'was absolutely smashed'?
However he came to fall – he might have been pushed! – Jesse is lucky to have survived, and is said to be in good spirits. He is currently working on three films, according to his IMDB page, but is most famous as Gabrielle's young lover John the Gardener in Desperate Housewives.
Jesse Metcalfe is shown at the World Music Awards on 11/9/08. Credit: WENN and at the airport in Nice on 11/10/08. Credit: Bauergriffin