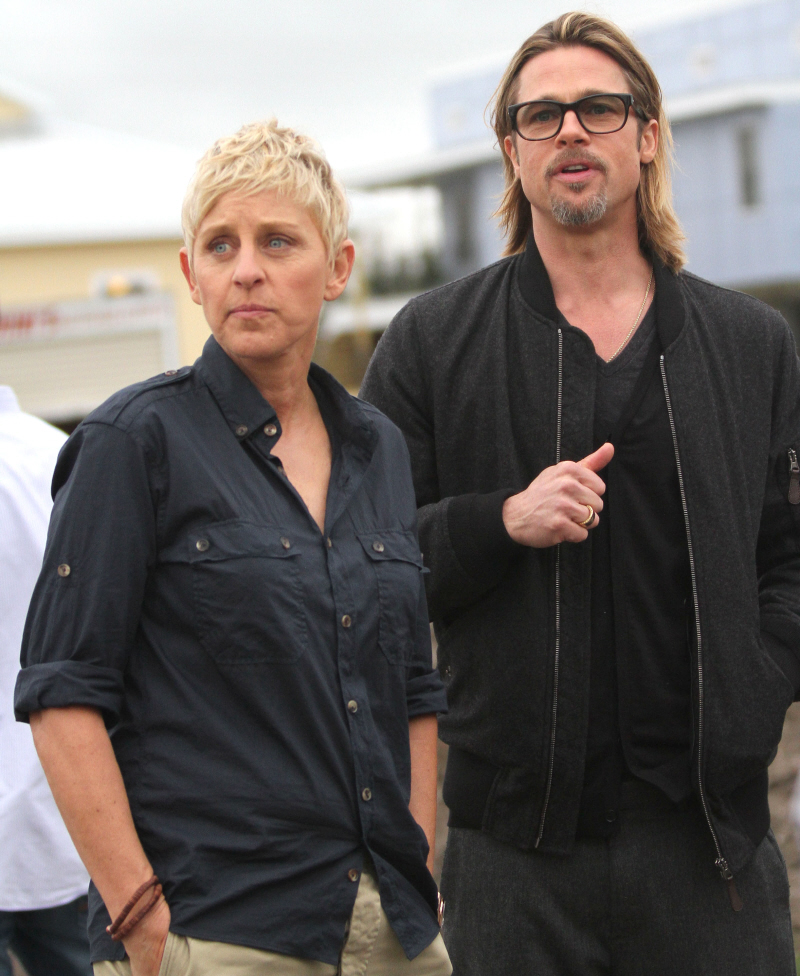 There are twenty million new photos of Brad Pitt in New Orleans from the past three days. These are just a few of them – on Friday, Brad stopped by some of the houses that his organization, Make It Right NOLA, has funded and built. Ellen DeGeneres came by too – I don't know if she was filming a segment for her show, or if Brad was just giving her a personal tour or what. But they went around to several homes together and met some of the families living on Make It Right properties. You can read more about Ellen and Brad's tour of the lower ninth ward here.
Then, last night, Ellen hosted "A Night to Make It Right" gala to raise more money for the non-profit to build nearly 150 homes in New Orleans. The photos of Angelina and Brad in the car – those are of Brangelina leaving the gala event, which was held at the Hyatt Regency in New Orleans. The gala featured performances by Rihanna, Sheryl Crow, Snopp Dogg and Dr. John, and celebrities like Sean Penn, Kevin Spacey, Spike Lee and… Blake Lively (?) also made appearances too. Guests paid between $1000 and $2500 per ticket, and the event was sold out. Huzzah!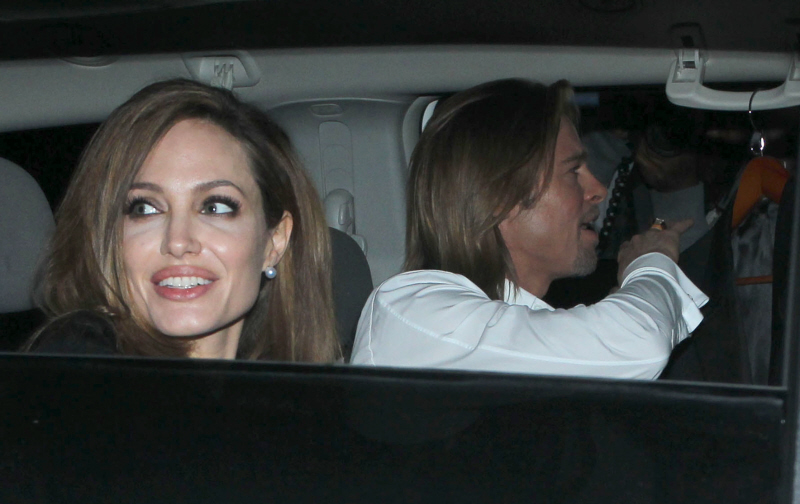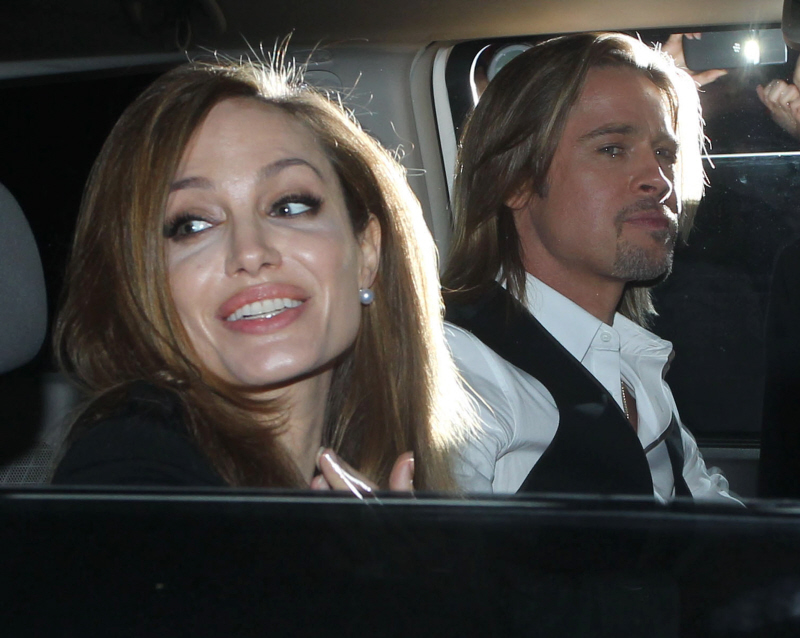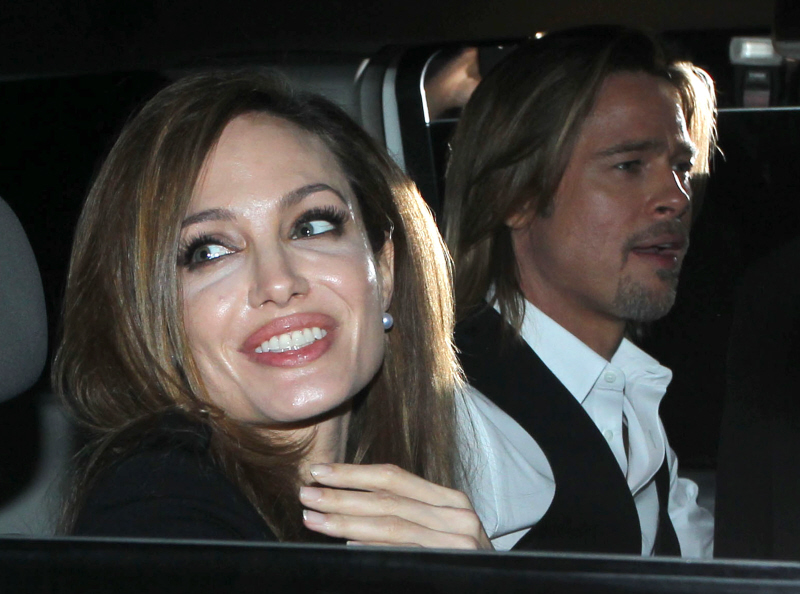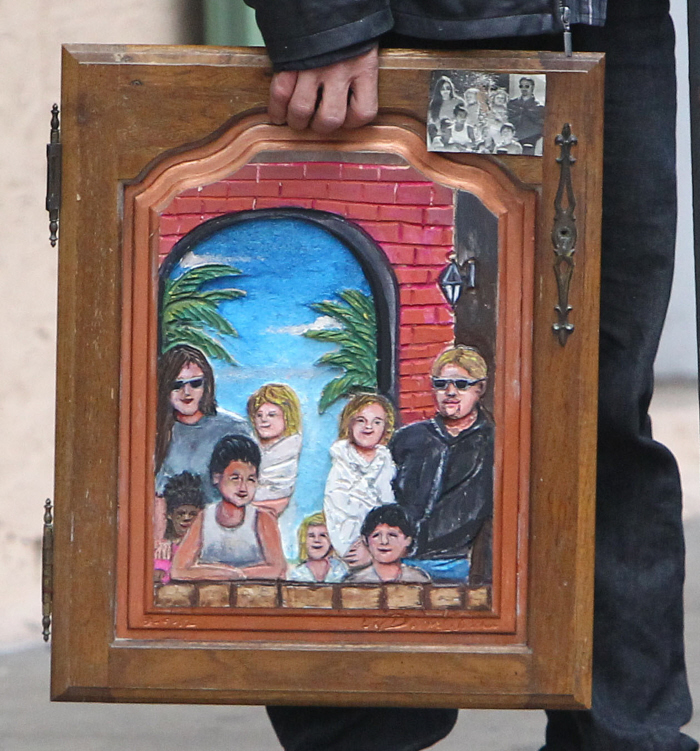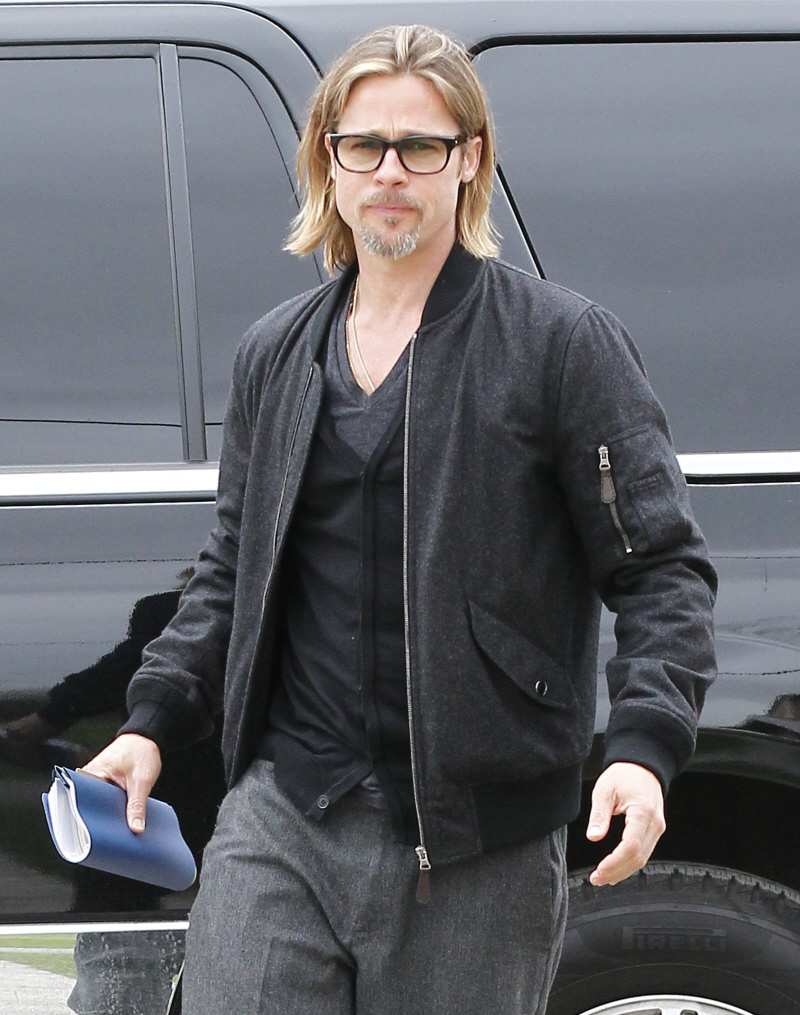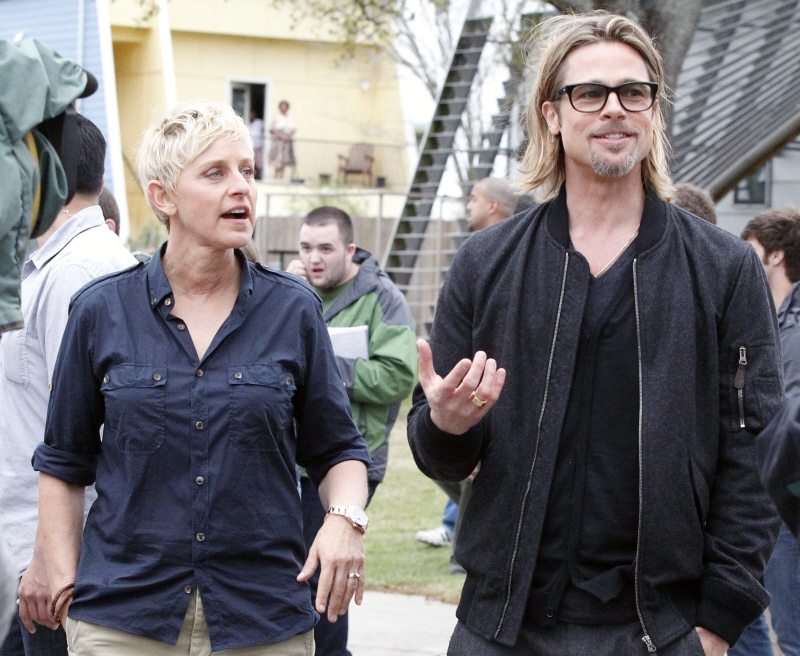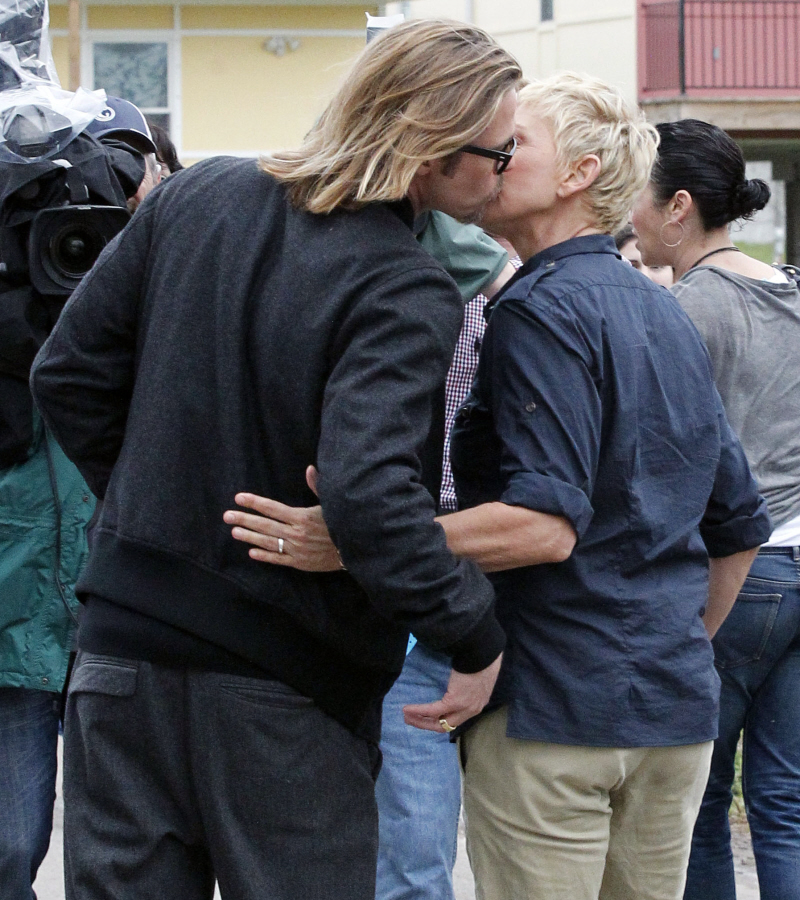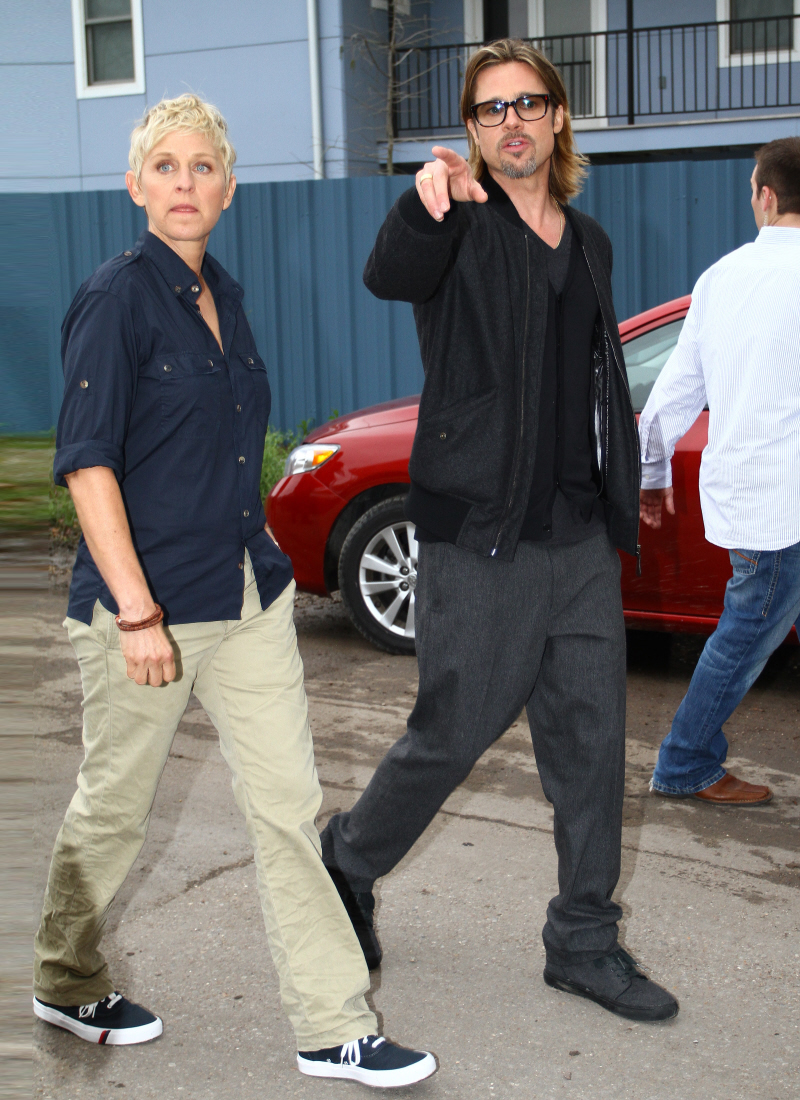 Photos courtesy of Fame/Flynet.