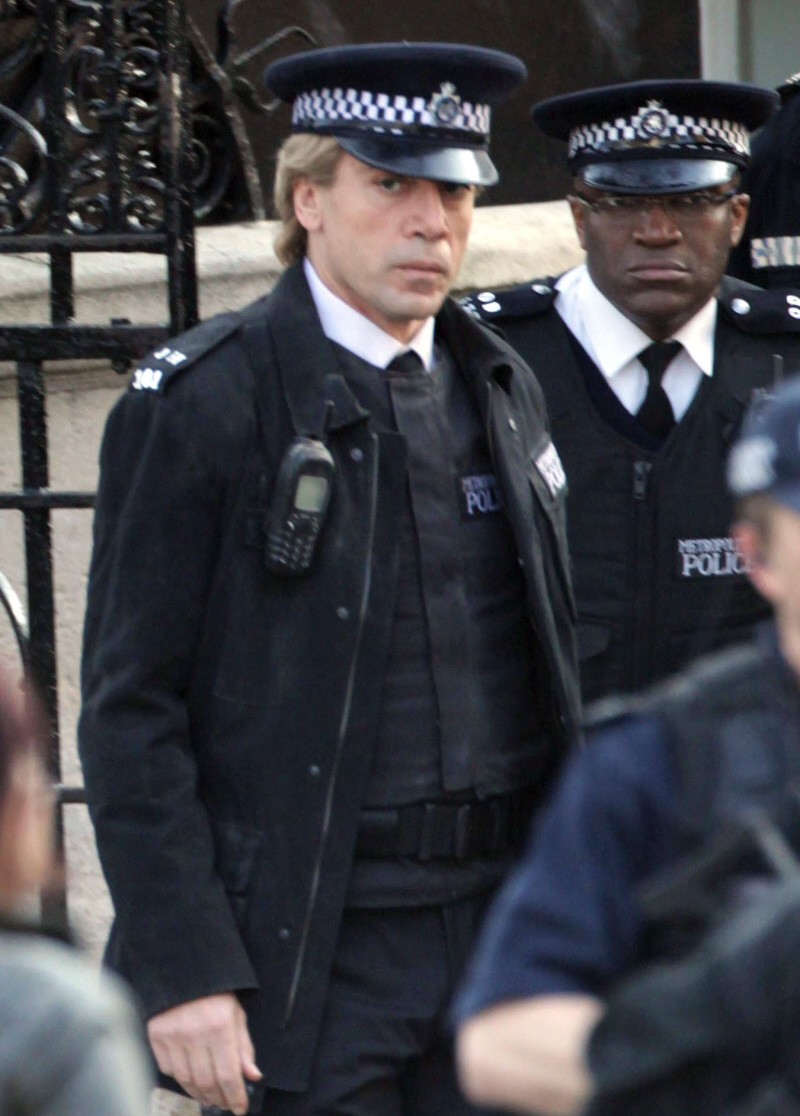 I get it. My fan-fiction about some man-on-man action between Daniel Craig and Javier Bardem isn't your cup of tea. I was imagining Daniel and Javi together ever since the rumors surfaced of Daniel making out with a dude at a gay bar. And then Javier was cast in the villain role of the new James Bond movie, Skyfall. And my fantasies seemed that much closer to being fulfilled. James Bond, fully loaded, wrestling a scantily-clad Javier Bardem in a pit of… something. Maybe a sun-drenched pool. Maybe they're putting sunscreen on each other. Ribbing each other down. And then it turns into a wrestling match. And their Speedos slip off.
Anyway, these are new photos from the London set of Skyfall. Daniel and Javier were both photographed in costume. Daniel looks… the same. I've always liked his version of Bond – more of street-fighter, more rough-and-tumble. He doesn't look as buff as usual, but maybe it's just a bad set of photos.
Really, though, let's talk about Javier and his BLONDE hair. I hope this is the villain's "disguise". I hope that's a wig. I hope that producers didn't cast Javier Bardem in the role of a sexy Bond villain only to emasculate him completely by giving him a crappy blonde wig. I really do think/hope it's a disguise, though. He's dressed up like a policeman, after all. So… I can add that one to the slash fan-fiction bank. Javier The Cop, handcuffing a shirtless and sweaty Daniel Craig. Ooooh. I just squealed a little.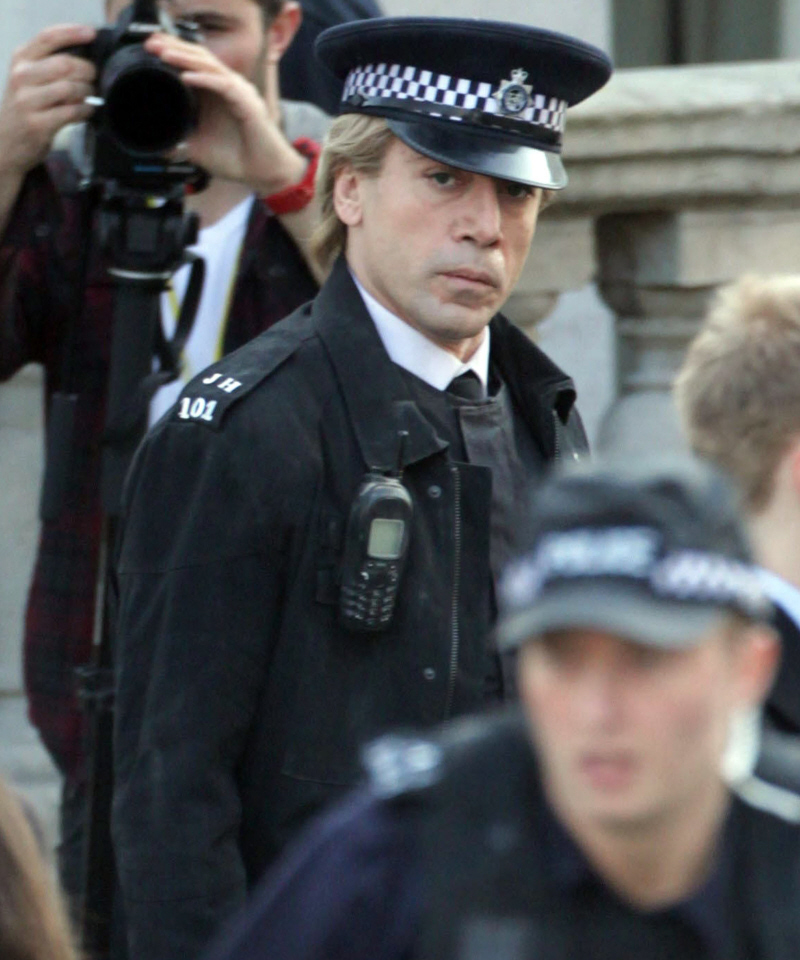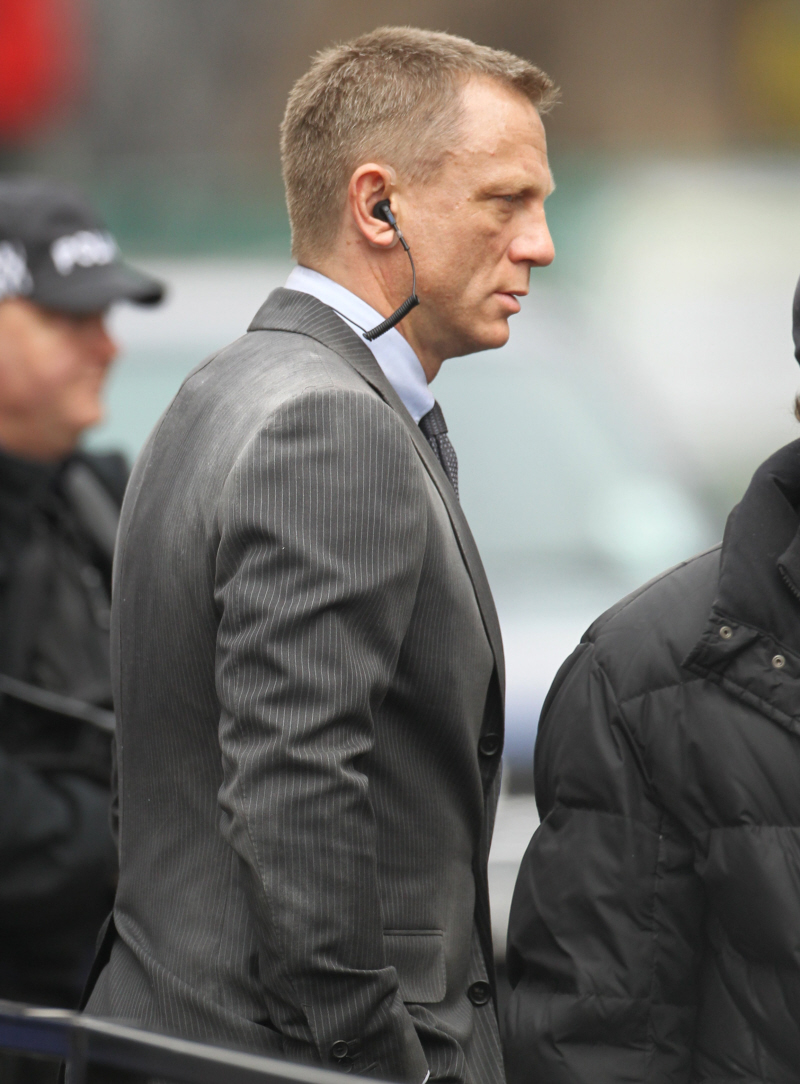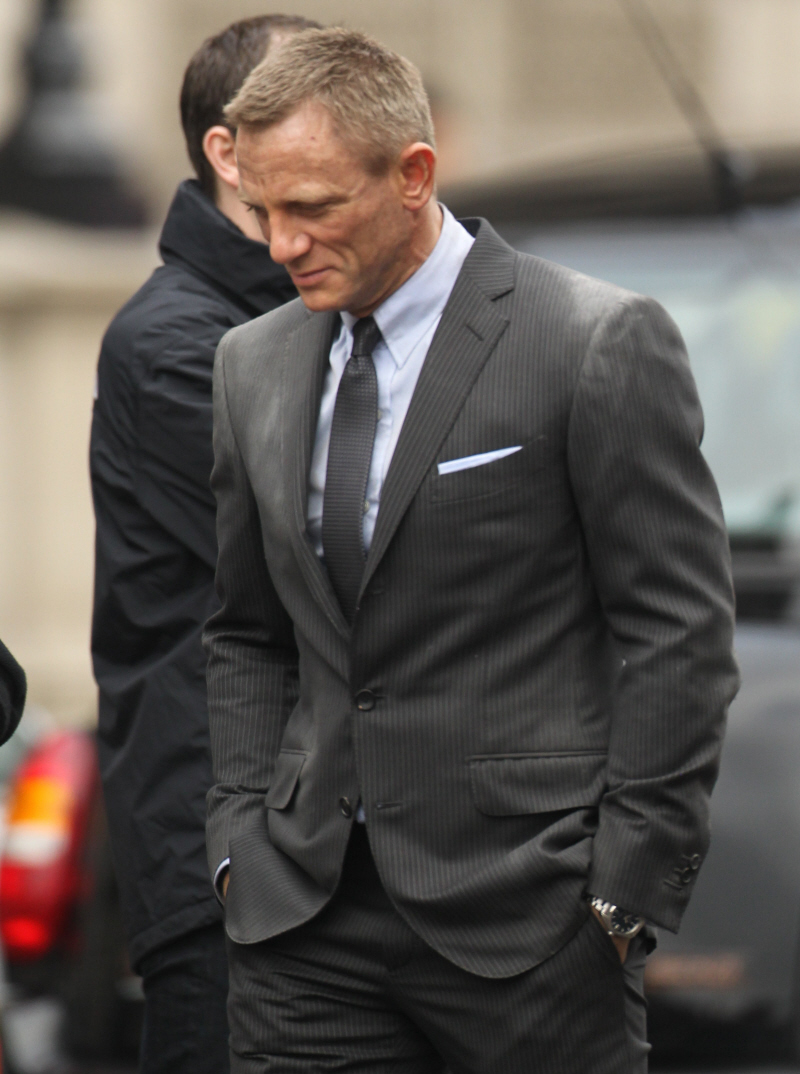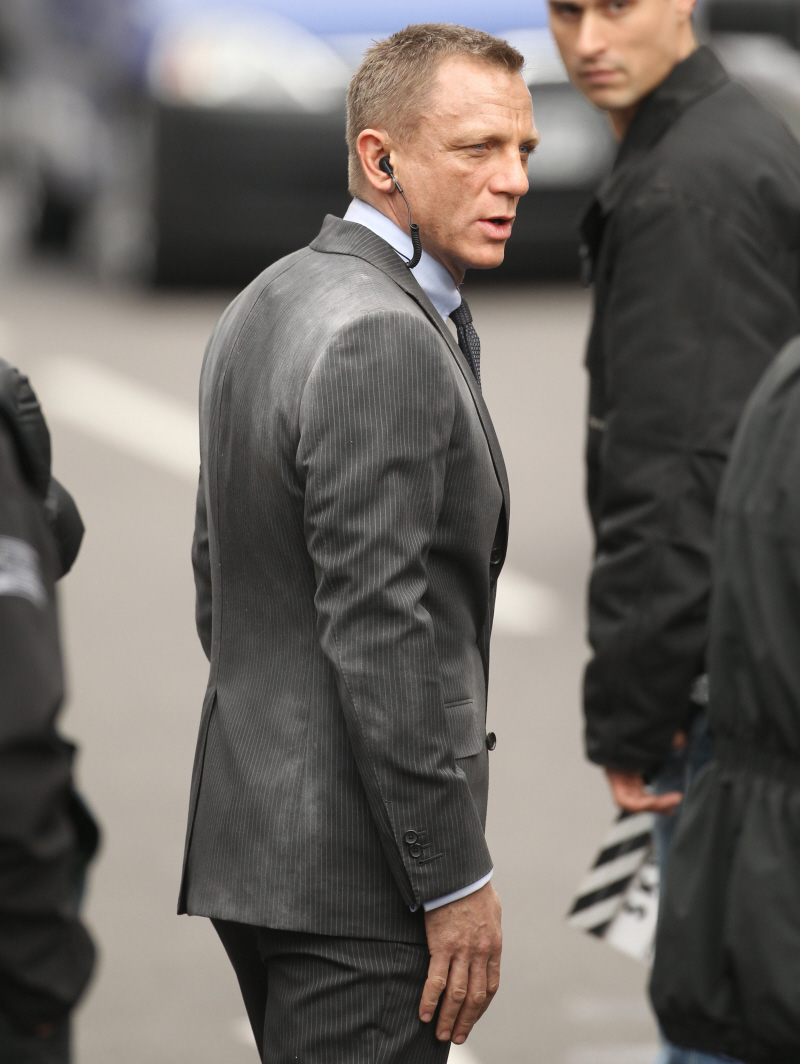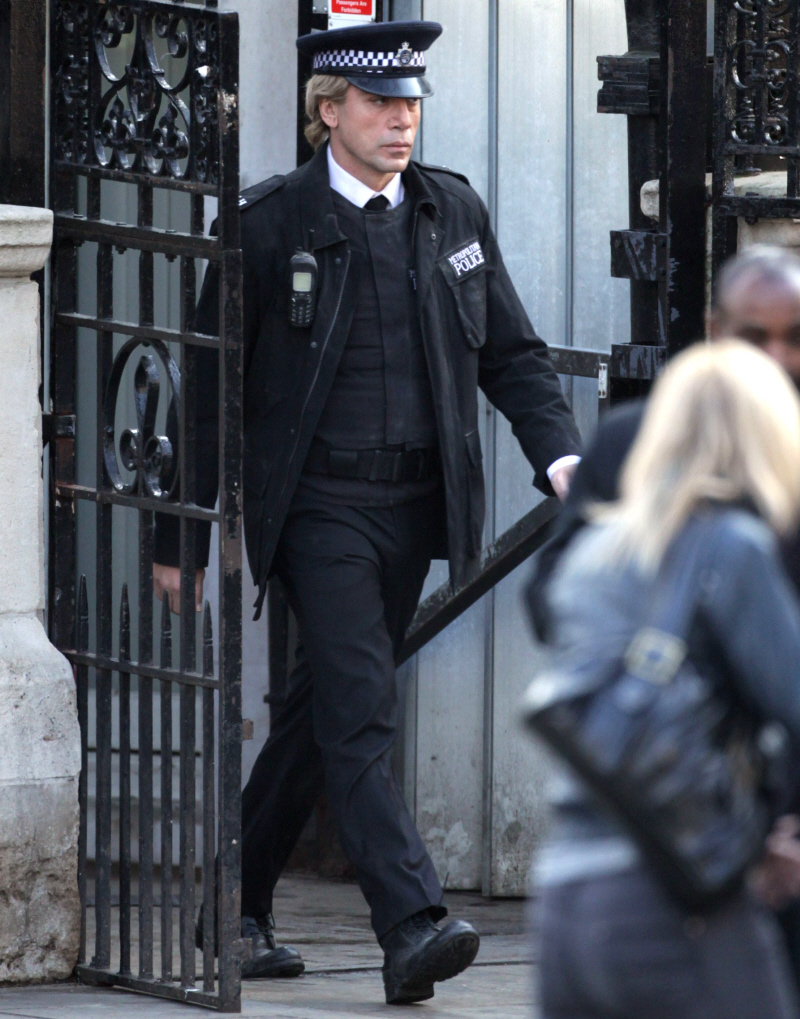 Photos courtesy of Fame/Flynet.